In conversation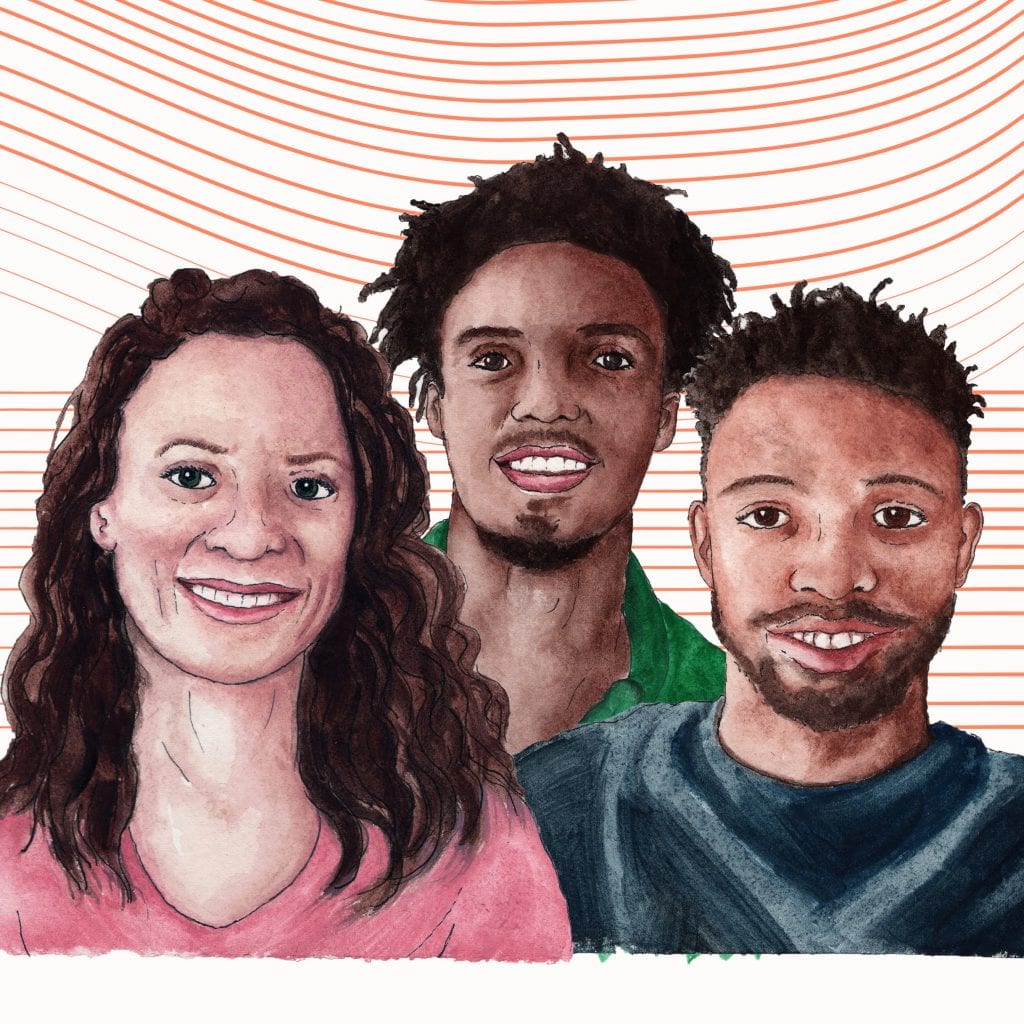 Terra Spears reflects with her two sons, 22-year-old Arius and 20-year-old Amari, about their childhoods and how racism informed her ideas on parenting. Terra is mixed race and identifies as Black. Arius and Amari's father is Black.
Transcript
Terra: What is your earliest memory of race as a construct?
Arius: I was probably around five or six and I just remember walking through the mall looking at other people, wondering if they were looking at us knowing that we were family. Like is this this kid's Mom or is this the babysitter? It was an insecure feeling.
Amari: My thoughts are a little bit different than that. I looked at it as because my Dad was darker than me and my Mom was lighter than me, that's why I was the color I was and it kind of made sense. That really didn't lead me to believe that other people were looking any type of way at our family.
Terra: I see it differently. I noticed that any time we were in public, the looks that people would have on their faces, it automatically put me in a protective mindset, wanting you to understand that it's okay that I'm your Mom. That's why I took the time to read you books with Brown people and if we couldn't find books with Brown people to color them brown, because I wanted you to understand that it didn't matter. And so that is why I took the time to say the things I said to you about your skin color and your hair, that it was beautiful.
You go to the school I teach at. Do you feel like that had something to do with your experience in school?
Amari: I feel that it actually heightened the experience of how I stood out racially. It just created a lot of assumptions.
Arius: Yeah. "That's your mom? Y'all look different." I got to the point where I started to expect that was coming.
Terra: You needed to prepare.
Arius: Yeah, to have answers for it.
Amari: What made you feel that you had to get us ready for what the world presented to us racially?
Terra: I had had an entire life of seeing the inequities in our society and understanding how difficult it was to navigate racially. I grew up with a totally Black family, even though I was mixed and I never even understood it. I didn't know that I was mixed because my dad was never around. The first understanding of it was someone telling me and I was upset that they never told me. I just thought I was like everybody else in my family. And then when I went to school, an all-Black school, everyone couldn't figure out what are you. It blew my mind.
And so maybe that experience for me fueled me to inform you and to build you up so that nobody could tear you down, for you to be okay with who you were so that you had enough strength to navigate situations that I knew were coming. What is your favorite memory of me?
Amari: How you supported us. How you pushed me to get an ant farm or a microscope.
Terra: Now here you are studying biology in college.
Amari: Exactly, yeah.