Invest in us
StriveTogether was founded on the principle that those who care about a community's children can accomplish more by working together than by working apart.
We invite you to join us in this work. StriveTogether calls on the contributions of investors, partners and supporters to make our vision possible.
To view our current investors, click here. To learn about donating to StriveTogether, click here.
2018 Annual Report
Their Future, Our Mission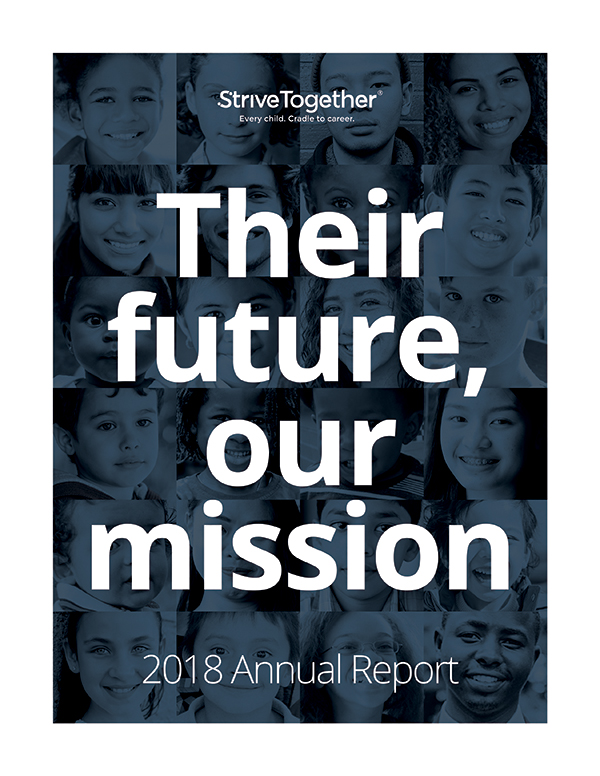 StriveTogether is leading a national movement to help every child succeed in school and in life from cradle to career, regardless of race, zip code or circumstance. Our first annual report highlights the impact of nearly 70 communities doing this work and getting better outcomes for children. The report shows how the StriveTogether Cradle to Career Network uses data to illuminate the nation's most pressing challenges and change the systems that serve youth and families.
Click here to see the full annual report.
Network at a Glance
The impact of StriveTogether's Cradle to Career Network is assessed annually. Last year, 66 of 67 partnerships participated and reported outcomes improving.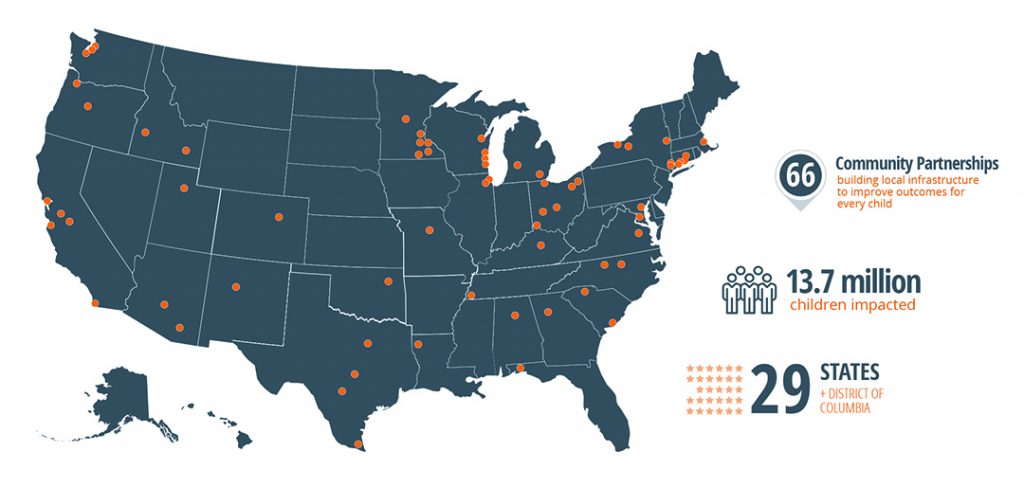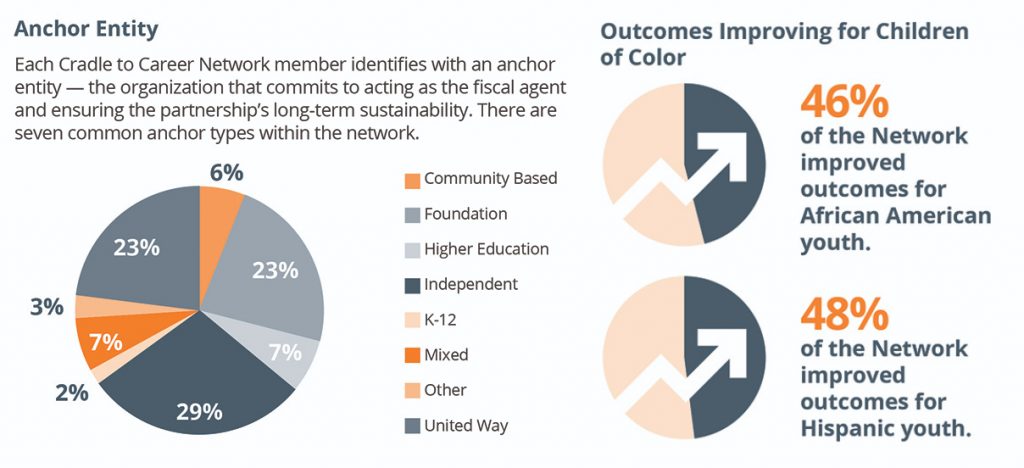 Click here to see the full annual report.
Investing in what works
Outcomes financing is an innovative way for governments to invest in better results for their communities and only pay for what works. Learn about how this approach is making a difference in one Cradle to Career Network community below. To learn more, contact Andy Freeze, senior director of development and grants, at freezea@strivetogether.org.