The social challenges facing our world are vast and complex, and more leaders and sectors are turning to collective impact as an approach to drive better outcomes. To keep results and rigor at the center of these efforts, I recently taught part of an Executive Education course at Northwestern University's Kellogg School of Management on Collective Impact: Strategies and Solutions for Systems Change.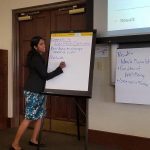 The course attendees were a diverse bunch from Brazil, El Salvador, Nigeria and the U.S. — representing local efforts to improve early learning, economic development, education, the environment, food security, gender equity, homelessness, poverty eradication and more. My session focused on what it takes to drive equitable outcomes through collective impact:
Clarify the result: Start by reviewing local data to consider where gaps are most persistent and where specific strategies need to be adopted to change the equation for particular demographic groups — whether by race/ethnicity, class, gender, geography or some combination thereof. Set a clear population-level result as your north star.
Unpack mental models: Don't be afraid to delve into sometimes uncomfortable discussions about the spoken and unspoken mental models held by people in communities about why disparities exist. Consider what it would take to dismantle deeply held perspectives and biases.
Understand the story behind the curve: Before jumping to ideas about strategies and solutions, use a factor analysis process as a form of root cause analysis to start to uncover the story behind the trends in communities.
Involve community members: Throughout the process, it's imperative to include community members and those closest to the result in the work of understanding root causes, identifying solutions and co-developing strategies.
Identify targeted and universal strategies: A rising tide won't lift all boats. Groups need to be comfortable with the practice of targeted universalism, where a combination of strategies are undertaken —some universal strategies that benefit everyone and some targeted strategies that tailor support for particular demographic groups to accelerate progress and close gaps.
Get to work: None of the above steps matter if collaboratives don't move swiftly into action, learning and implementation model.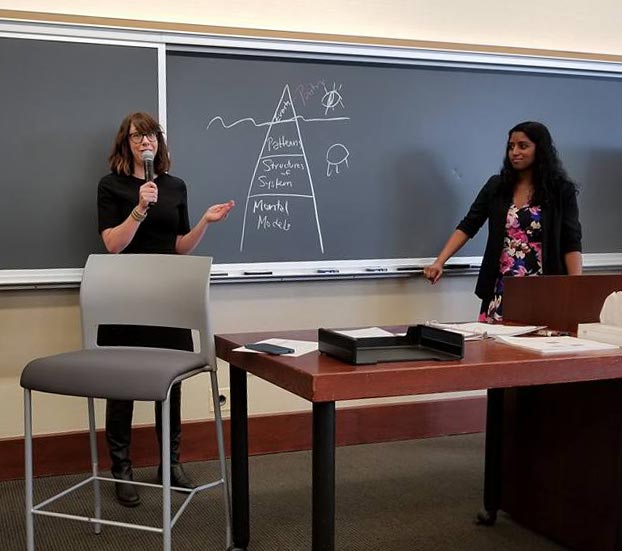 Later in the course while on a panel discussion with representatives from Feeding America, National League of Cities and the McCormick Foundation, Jessica Jelinski of Feeding America and I shared an example of how to apply systems thinking to identify leverage points at multiple parts of the system. This would include behavior patterns, system structures and mental models — not just the typical events, activities and programmatic strategies where people tend to concentrate most of their energy to influence.
One of the biggest takeaways for participants in this course was the need for groups of leaders and practitioners to identify opportunities to simultaneously test strategies at multiple system levels across multiple time horizons for better and more equitable outcomes. This work to change systems and improve outcomes at scale requires ongoing cycles of action, learning and improvement.