This week Juliette Price, director of The Albany Promise, a Sustaining member of the Cradle to Career Network, will travel to Washington, D.C., for a very special visit to the White House. Juliette will be recognized as one of 11 "White House Champions of Change for College Opportunity" for the work she is facilitating in the community of Albany, New York, to improve student outcomes from cradle to career. StriveTogether congratulates Juliette for this exciting and well-deserved honor.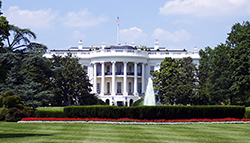 This won't be Juliette's first visit to Washington, and with her background in public policy, she should feel right at home. In fact, Juliette and a team from The Albany Promise visited with White House and Department of Education leaders, including then Secretary of Education, Arne Duncan, back in 2014 to provide guidance on how the federal government can make college more affordable and within reach of all students. These conversations helped inspire First Lady Michelle Obama's work to improve college opportunity through initiatives such as Reach Higher and Better Make Room.
At the local level, Juliette and the partners of The Albany Promise have been digging deep into their data and taking action. Albany has seen SAT test-taking rates increase by 29 percent — with a 15 percent increase access for Black and Hispanic students after the partnership helped implement universal in-school SAT and PSAT testing. Partners also joined together to understand and combat the problem of "summer melt," when students who are committed to going to postsecondary fail to matriculate. You can read more about this work that was recently featured in one of StriveTogether's #ImpactAgent stories.
Please join us in congratulating Juliette for this honor. We know that she will use this platform as a way to continue to drive improvement in education outcomes for all students.