Jennifer Blatz invited women of color from the Cradle to Career Network to join her and Cecilia Muñoz for a candid conversation about leadership. Muñoz was the first Latinx to lead the White House Domestic Council and is the author of a new book, More than Ready: Be Strong and Be You … and Other Lessons for Women of Color on the Rise.
Handpicked by President Barack Obama and promoted during his administration, Muñoz described the devastating impact of being referred to as an "affirmative action" hire by a former chief of staff.  She and the other women of color shared strategies for being the "only" in the room and overcoming doubters and self-doubt as leaders.
As I reflect on my career that's spanned newsrooms, corporate and nonprofit sectors and three continents, I want to share what I've learned as a black woman leading in a white world.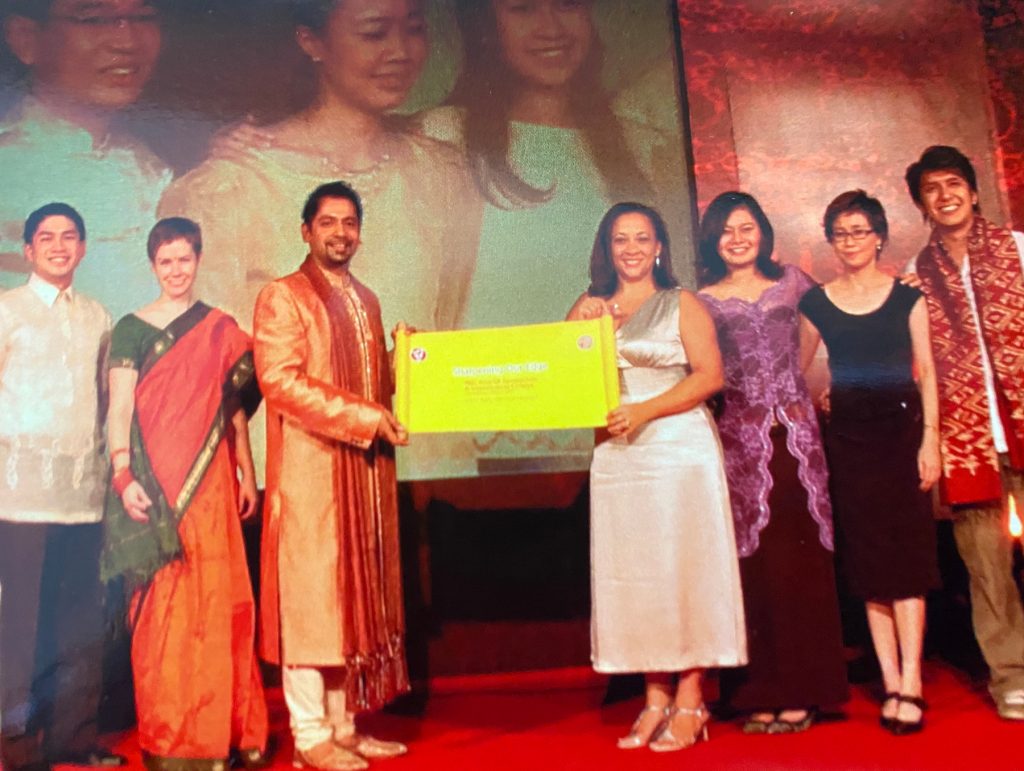 Be ready for resistance. As a news reporter for nearly five years, I ran over a few speed bumps when I shifted to a career in corporate America. I recall returning to my office at P&G to find my desk missing and all of the files heaped on the floor. This was my unofficial welcome to the public relations department by a peer who had limited interactions with people of color. I was taken aback and left my door wide open to make sure everyone walking by saw what I saw. When I returned to my office the next day, I found a new desk and files stacked neatly on top. I made a point of getting to know my new colleague and, importantly, making sure she got to know me.
Be ready for help. As a reporter joining a major city newsroom right after college and later as a young public relations professional at one of the world's largest marketers, I had the support of experienced professionals who clearly wanted to me to succeed. My circle of truth tellers included other black journalists at the Cincinnati Enquirer who took me aside when I needed to be pushed. Our editor-in-chief, a white man who cared deeply about diversity, sat with me in the newsroom when I struggled with a difficult story. They believed in me and my potential when I needed it the most.
At P&G, I was blown away by the trust automatically extended by senior leaders. I recall my associate director sending me to a meeting to replace her in providing communication counsel to a vice president and her team. Sue Hale's faith gave me the confidence to take my seat at a table comprised largely of gray-haired, white men. As I spoke up and was promptly interrupted, one of the white male engineers objected. George Carpenter said, "Wait. I want to hear what Kelly thinks." He became one of my biggest allies in my first assignment. By demonstrating trust in my communication expertise and judgement, the rest of the team followed suit. They listened when I spoke.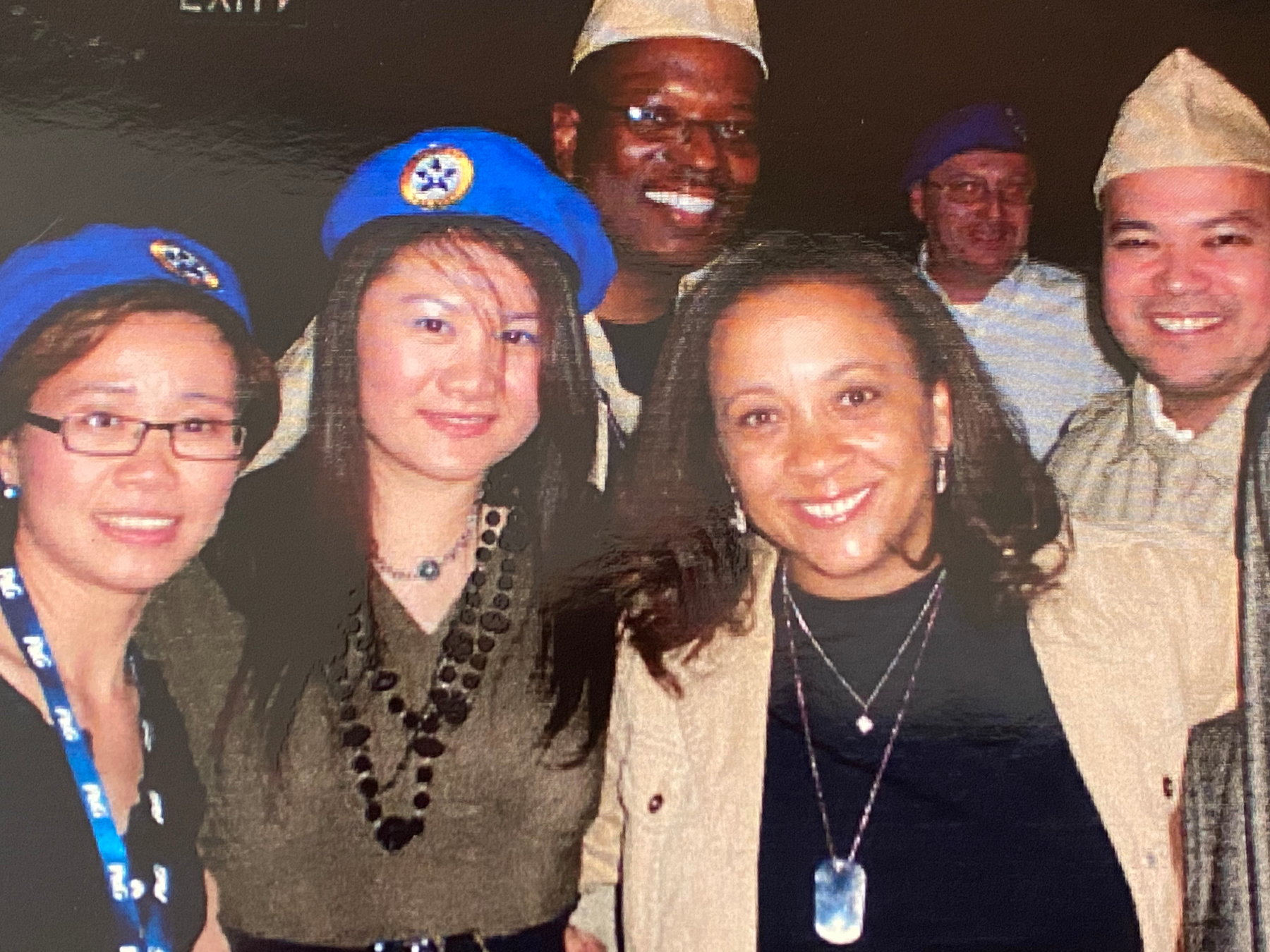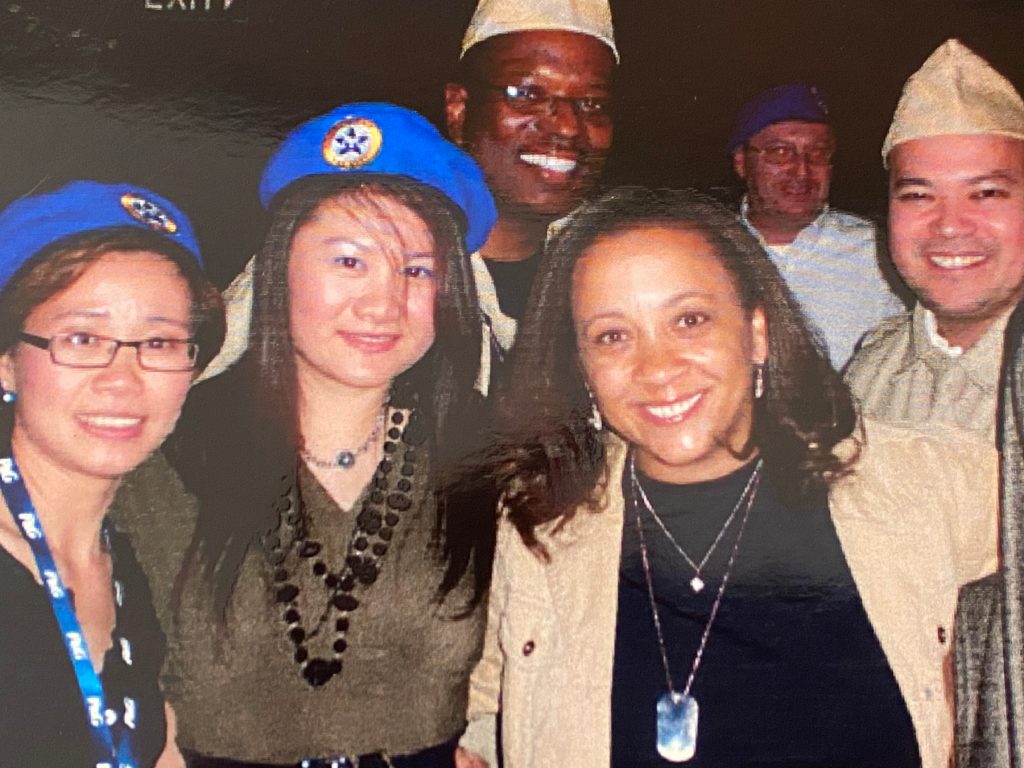 Be ready to share. Vate Powell, who would become the first African American vice president of public affairs at P&G, was responsible for my hire. He was an associate director in government relations when he encouraged the public relations leader to consider me for an opening on her team. I was offered a job on the spot by Charlotte Otto, one of the first female vice presidents at P&G. Charlotte insisted that I tell Vate. Her respect and trust in his judgement ran deep. Vate became my mentor, encouraging me as I later persuaded Charlotte to create an intern program. If she really wanted more PR managers like me, we needed to build a pipeline of diverse talent. Charlotte invested in hiring two black interns and a recent college graduate who was also black. Vate taught me that opportunity is like a big pie with enough slices for everyone. I wish he could have lived to see me become the first American in our division to work abroad and that young college graduate become the first black chief communications officer at P&G.
One way to lead as black woman in a white world is by making sure you're not the "only" in the room or at the decision-making table for too long. Make room for other people of color. While I have experienced my share of setbacks and successes along the way, I hope my strategies will help others. I hope other women of color across the Cradle to Career Network will share their insights. Just reach out to me to share your story.
Watch the conversation with Cecilia Muñoz and read the transcript at this link.
Update: Because writing involving race and ethnicity is often personal in nature, StriveTogether editorial style allows for flexibility depending on the preferences of the writer and story subjects. Not every member of a group will prefer the same language; in general, StriveTogether uses the terms preferred by the specific communities being highlighted. The language associated with race, ethnicity, gender, disabilities, age, income, religion and other identity markers changes, so you may note different terms being used in stories written at different points in time such as our StriveTogether shift from Latinx to Latine.