By Alexis Canalos-Castillo, director of coaching, and Tanisha Pleasant, director of Accelerator Fund programs
More than 30 people from across the StriveTogether Cradle to Career Network gathered in Chicago last month to develop strategies to improve outcomes in school and in life for children and youth of color. During the Racial Equity and Inclusion Convening: Moving From Talk to Action, teams of partnership staff and their local partners looked at data — broken down by race — to identify racial disparities. Then, they worked to uncover root causes for those disparities.
Over two days, they drafted action plans to close these gaps and increase opportunities in their communities. Next, they'll share the plans with parents, children and community members to build on them together.
Below are some key insights for moving racial equity work from talk to action: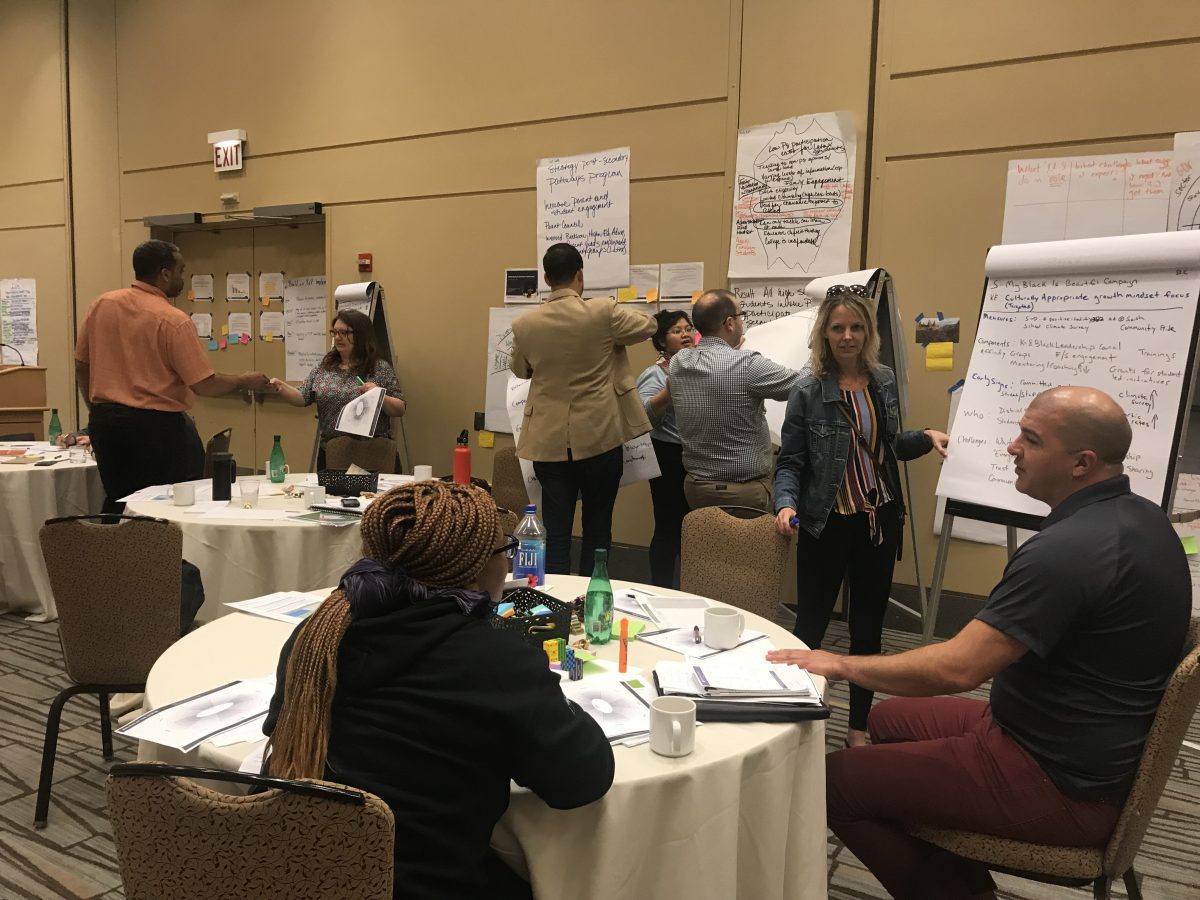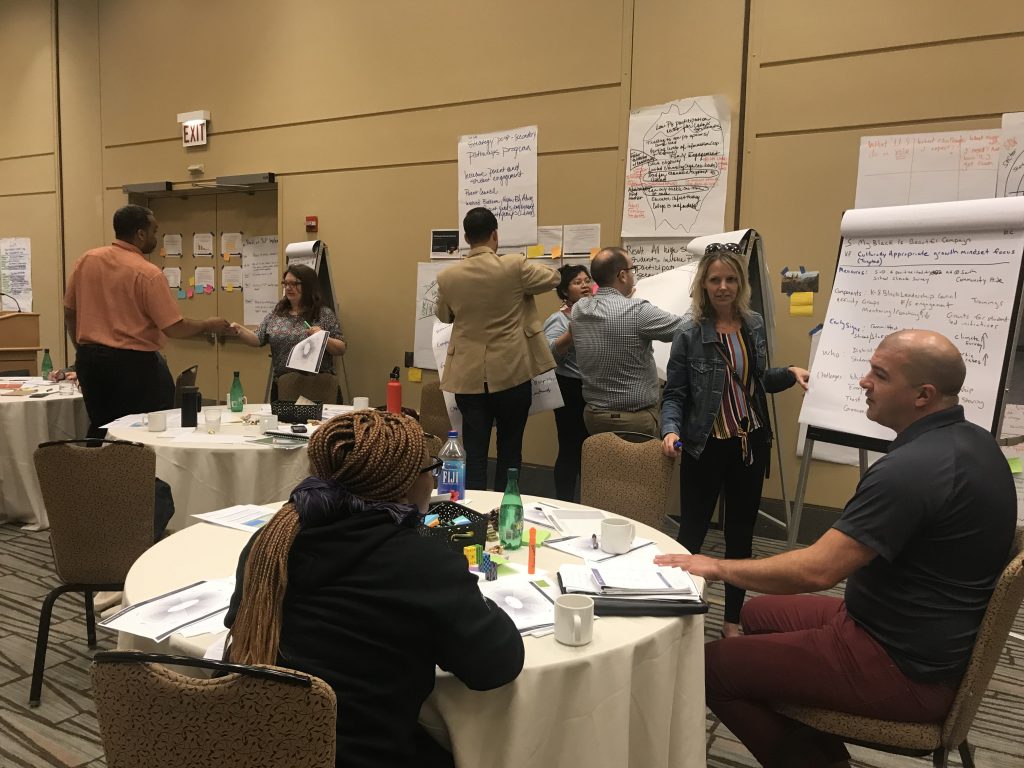 Create safe and brave spaces to do racial equity work.
Setting personal intentions and collective agreements promotes open and respectful dialogues for racial equity work. At the Racial Equity and Inclusion Convening, participants began by naming what they would give themselves permission to do, think, feel and say in the room. They also identified what might get in the way and how to overcome those obstacles.
The group then set agreements to create the kind of space they'd work in during the convening. Examples include being conscious of the impact that words and actions may have on others, regardless of intent, and using "I" statements when recounting lived experiences. Participants noted that questioning these experiences can invalidate or de-value what's being shared. Agreements should be posted and easily visible in the room and revisited throughout the work to hold everyone accountable to the agreed-upon norms.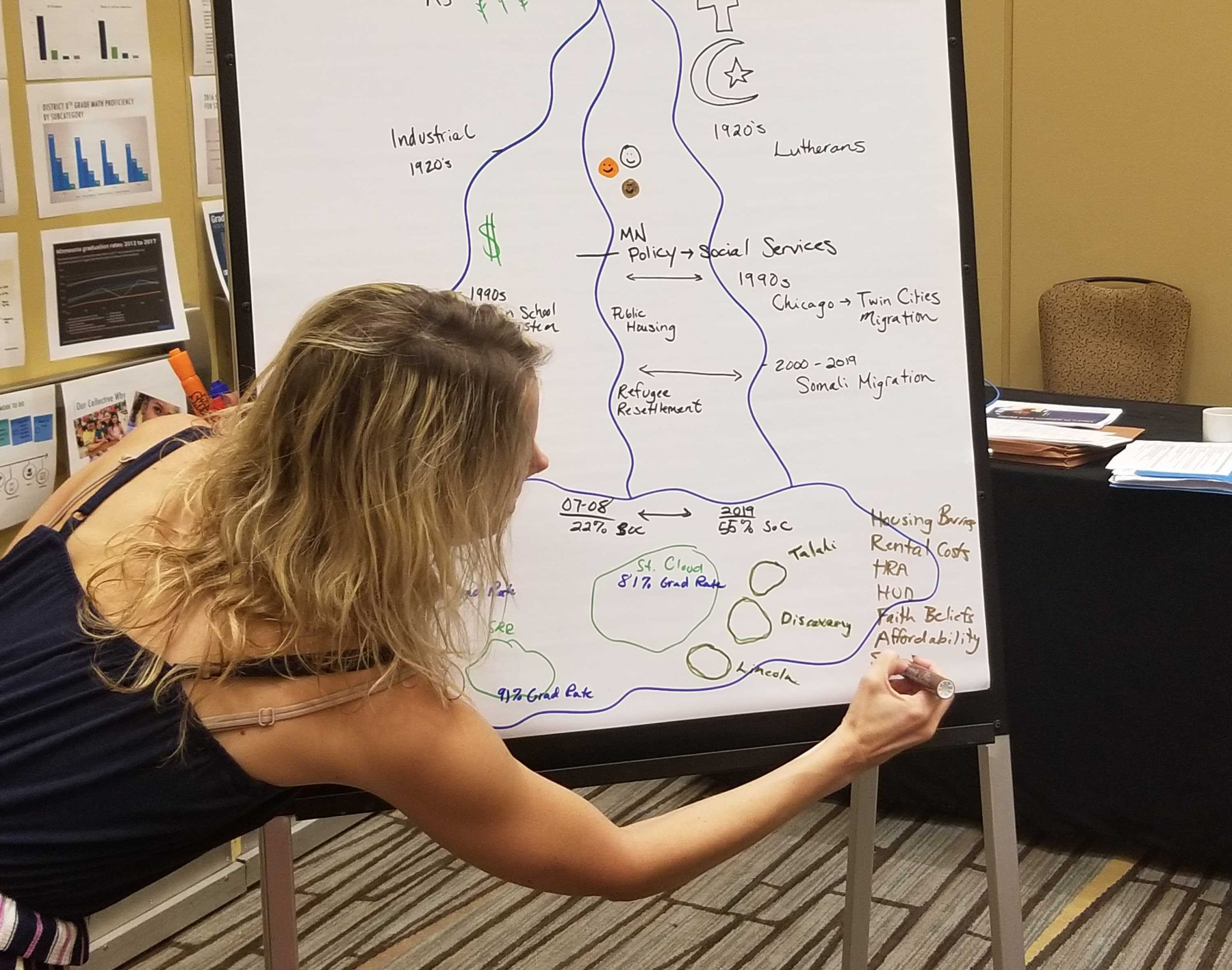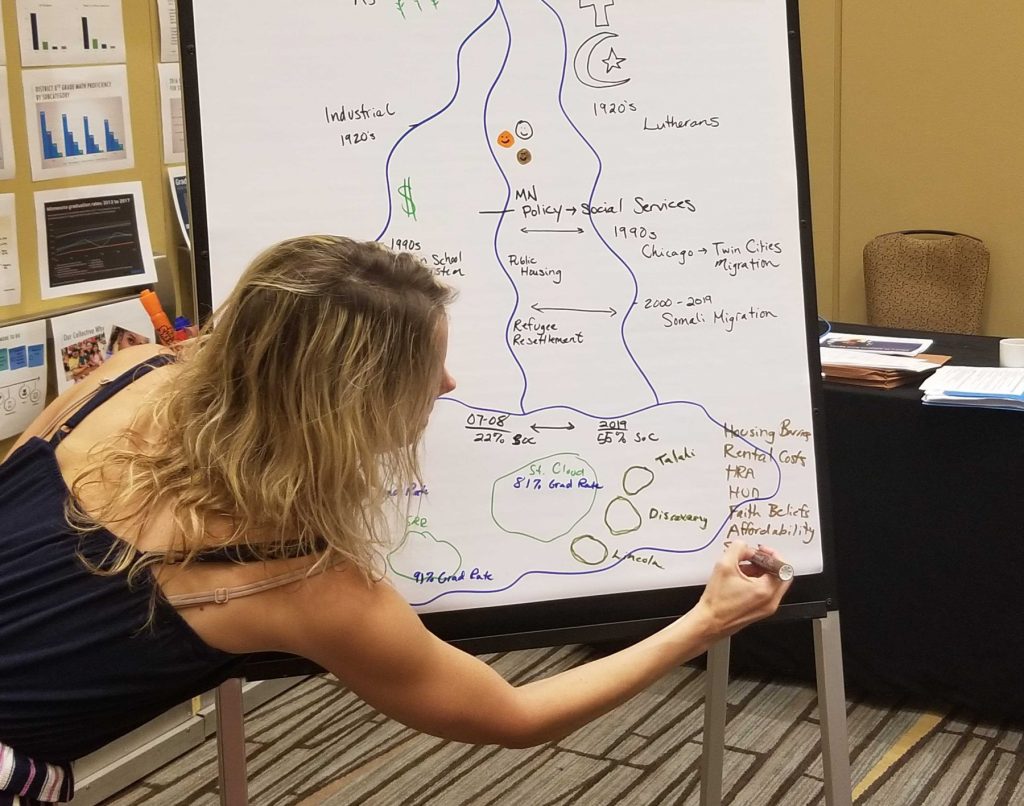 Map a community's journey to uncover systemic and structural inequities.
Creating a community journey map, or visualization of how your community developed, is a powerful way of assessing the strengths and deficits of the place where you live or work. To prepare for this activity, teams gathered context about the local events, systems and structures that have contributed to racial inequities, including policies like redlining or immigration, settlement, forced migration or displacement patterns. As participants mapped out the journeys of their communities, they analyzed these realities as social, cultural or physical factors that enhance or minimize opportunities. This activity helped participants understand inequities as a result of how systems and structures are set up, instead of as a result of how individuals behave.
Foster collective action through affinity groups.
An affinity group forms around a common trait or goal and plays a vital role in creating an inclusive environment where every member is valued and heard. Affinity groups based on race, background, lived experience or another identity provide a safe space that encourages risk and authenticity. Affinity groups for people of color allows members to heal and be heard and strengthens their collective voice and power. For white people, an affinity group can be used to examine white privilege, systems of white supremacy and ways to cede power to those most impacted by inequitable systems. Participants from the seven teams at the convening spent time in affinity groups to reflect on and share experiences, fostering connections and developing their knowledge and skills as racial equity leaders.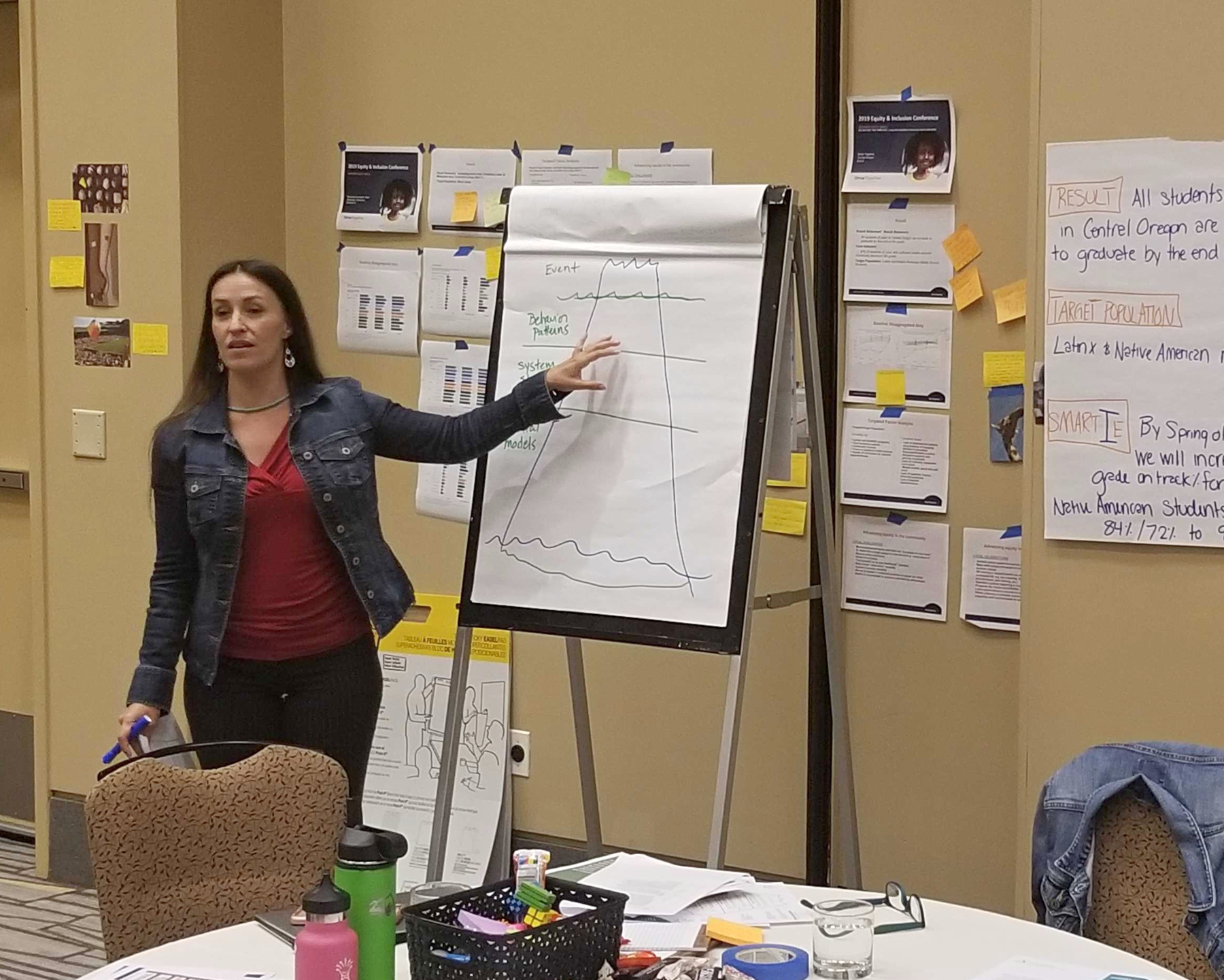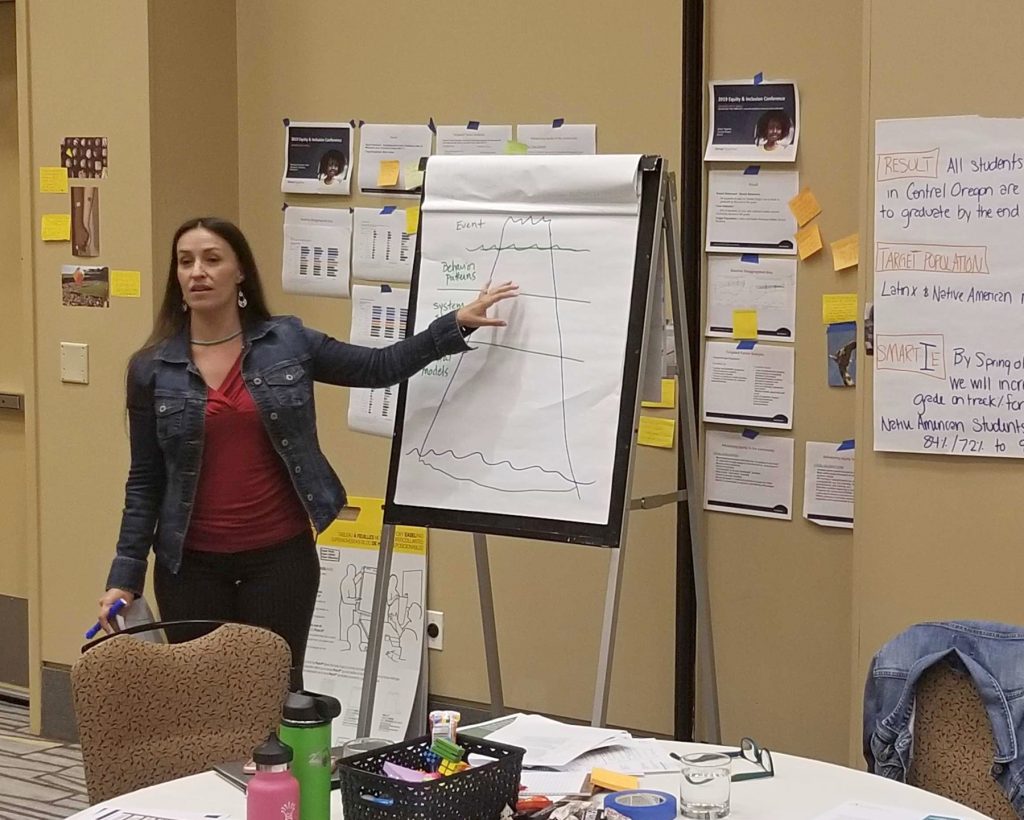 Move racial equity work from talk to action.
Training our way to racial equity is not possible. The Racial Equity and Inclusion Convening enabled teams to build community and learn alongside one another as they drafted action plans to later share with parents, children and community members. Teams defined SMARTIE goals — goals that are strategic, measurable, ambitious, realistic, time-bound, inclusive and equitable — to help them reach the results they want to see in their communities. Through this process, they named a target population most burdened by a local system, deepened their understanding of the root causes of inequitable systems, and proposed innovative strategies that could advance better outcomes in their communities.
Over the next three months, participants will engage with community members and local leaders to learn more about root causes and co-design strategies to address inequities and align their efforts. Teams will move their plans forward using tools like the Racial Equity Impact Assessment, which examines how different racial and ethnic groups will likely be affected by a proposed action or decision. The purpose is to minimize unanticipated adverse consequences, prevent institutional racism and identify new options to eliminate inequities.
The seven teams will reconvene in September to share learning from putting their action plans in place and figure out next steps to move their racial equity work forward.
Participating partnerships include Austin Aspires, Better Together Central Oregon, E3 Alliance, Milwaukee Succeeds, Partner for Student Success, Promise Partnership of Salt Lake and Raise DC, all of which are members of the StriveTogether Cradle to Career Network.