Girl Effect partners with national nonprofit to help local cradle-to-career partnership deploy young women to survey and interview peers in Adams County, Colo.
CINCINNATI, OH — Girl Effect and StriveTogether, a national nonprofit working to improve education for every child, today announced the launch of an innovative community engagement project in Adams County, Colo.
TEGA (Technology Enabled Girl Ambassadors) is Girl Effect's youth-led research methodology that trains young women between ages 18 to 24 to become fully qualified researchers, unearthing unique insights about their community to inform local efforts to improve educational outcomes. The Youth Initiative of Adams County — a local cradle-to-career partnership — will support the TEGAs as they collect data and stories from other young people in the area about key issues and unmet needs.

"Girl Effect exists to equip and inspire young people — especially girls — to use their voice, reimagine their value and build the connections they need to live healthier, safer, more educated and economically stable lives," said Laura Scanlon, director of TEGA. "We can't achieve this without addressing the data gap that exists around young people in order to properly inform interventions. This is a challenge not just in developing nations but across the globe. We are incredibly excited to be partnering with StriveTogether to achieve a better understanding of the underlying issues that might be holding young people back in Adams County and then turn these insights into action quickly."
TEGA was originally developed as a research tool in Northern Nigeria to uncover insights about girls living in some of the hardest to reach communities in the world. Young women (TEGAs) are trained via bespoke smartphones to become qualified interviewers, with a curriculum devised in partnership with the Market Research Society. Through a specially developed app, the girl researchers conduct the research themselves and send the findings back to a content hub, where it is programmatically analyzed within 15 minutes.
The idea is borne out of the understanding that an adolescent girl is more likely to respond openly and authentically to someone like her — who understands her background and the culture in which she lives. There are now more than 200 TEGAs operating around the world.
Adams County marks the second project Girl Effect has launched in the U.S., following a successful pilot last year in Saginaw, Mich. Described by U.S. Rep. Dan Kildee (D-Flint) as "important work," the pilot yielded unprecedented insights into the experience of young people in Saginaw, and helped prove TEGA's authority as a globally effective research tool to better understand young people.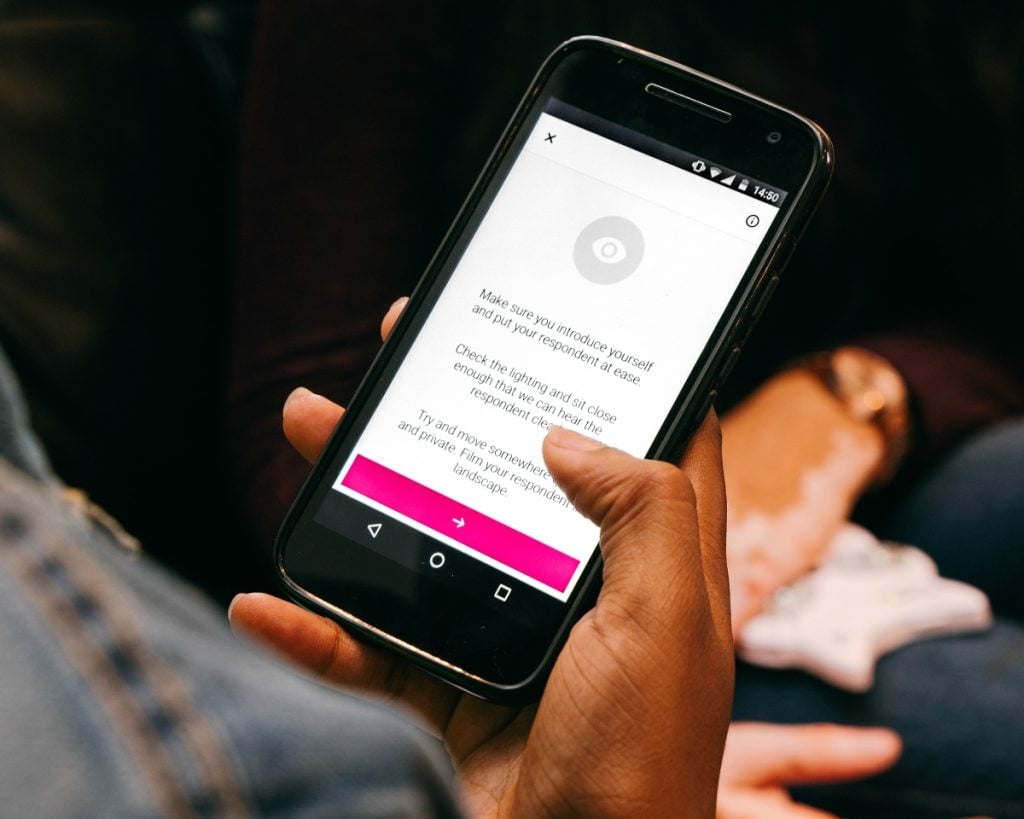 In Adams County — the fastest growing county in Colorado — many families face challenges, including low-income households, high rates of teen birth and single mothers, lack of health insurance for children and significant numbers of English language learner students. These factors affect student success in areas from math proficiency to graduation rates. Across the five school districts in the region, the free and reduced-lunch rate is as high as 84 percent, compared to the 49 percent state average.
"At Youth Initiative of Adams County, we work with partners on dramatically improving outcomes and closing gaps for youth," said Becky Hoffman, CEO of Youth Initiative of Adams County. "Using the StriveTogether approach — of which student and parent perspective is a key component — we want to help our partners understand what it's like to be a young person in Adams County. We're particularly excited about getting authentic input through the ideas and insights gleaned by local TEGAs."
Communities in the StriveTogether Cradle to Career Network like Adams County track up to seven key educational outcomes. In each community, a coalition of local partners — including educators, government, parents and more — work to improve outcomes along the cradle-to-career continuum, from kindergarten readiness to postsecondary completion and employment.
"StriveTogether believes every child should succeed and have the opportunity to reach his or her full potential," said StriveTogether President and CEO Jennifer Blatz. "To get better results, we need to engage those impacted most, and forming a locally led group of researchers will give girls a chance to change their lives while creating real impact. We are thrilled to work with Girl Effect and the Youth Initiative of Adams County on using community voice to shape community solutions."
About Girl Effect
Girl Effect is a creative nonprofit that uses media and mobile technology to empower girls to change their lives. Founded by the Nike Foundation in 2004, Girl Effect is active in 66 countries and has reached more than 48 million people. Through youth brands and mobile platforms that millions of young people love and interact with, our work is helping girls to express themselves, value themes and build the relationships they need.
About StriveTogether
StriveTogether leads a national movement of nearly 70 communities to get better results in every child's life. We coach and connect partners across the country to close gaps by using local data, especially for children of color and low-income children. Communities using our proven approach have seen measurable gains in kindergarten readiness, academic achievement and postsecondary success. The StriveTogether Cradle to Career Network reaches 10.4 million students, involves 10,800 organizations and has partners in 30 states and Washington, D.C.