This guest blog was written by Rebecca Parshall, Ph.D., director of strategy at Learn4Life. In it, Parshall shares research she did during her dissertation, focused on how collective impact can improve education outcomes.
Hard questions
As we are inundated with study after study describing the pandemic's devastating impact on learning, it is important to ground ourselves in what works. Collective impact is a model for cross-sector collaboration to improve outcomes that affect whole communities, such as reading proficiency and high school graduation rates. For those of us implementing or funding collective impact, it is more important than ever to understand the impact of this work. Some foundational questions about collective impact are:
How do we know whether our collective impact partnership is actually working to improve regional outcomes?
How do we disentangle and assign contribution to the many individuals, organizations and policies that influence population-level outcomes like postsecondary completion?
As both a practitioner of collective impact and a doctoral student in educational policy, I set out to shine some light on these questions through my dissertation research.
Research context
While some research studies describe the conditions of collective impact initiatives, prior to my dissertation only one published study measured the role of collective impact in improving educational outcomes. As a starting point for this study, I selected five StriveTogether Cradle to Career Network members whose regions had experienced postsecondary enrollment and/or completion gains for Black and Latine students over multiple years leading up to 2019.
My goal was to understand whether, to what extent and how these collective impact partnerships contributed to their region's postsecondary outcomes gains. I used a process tracing methodology to map and compare how partners perceived their role in raising the outcomes, set against each region's policy and political background.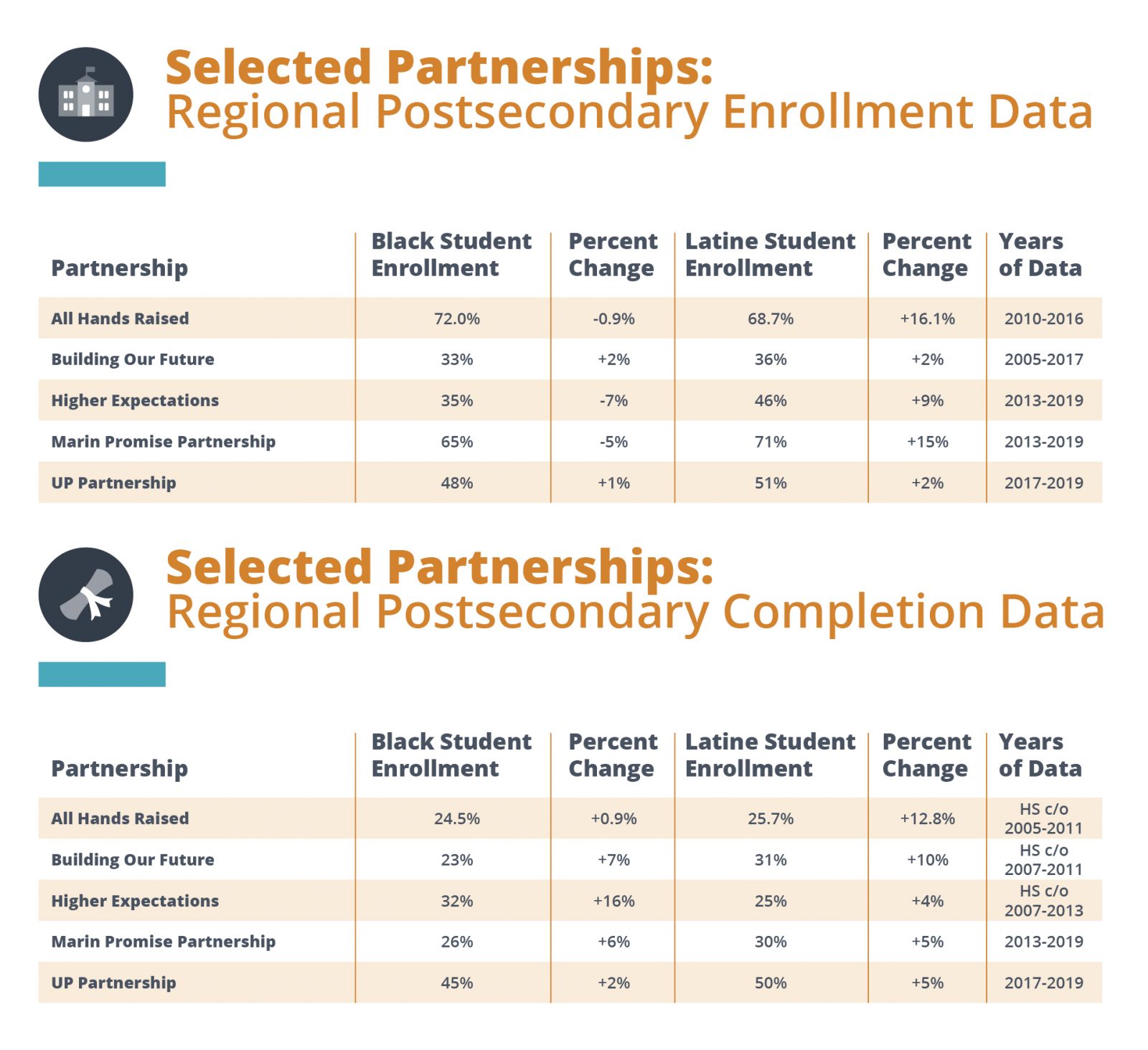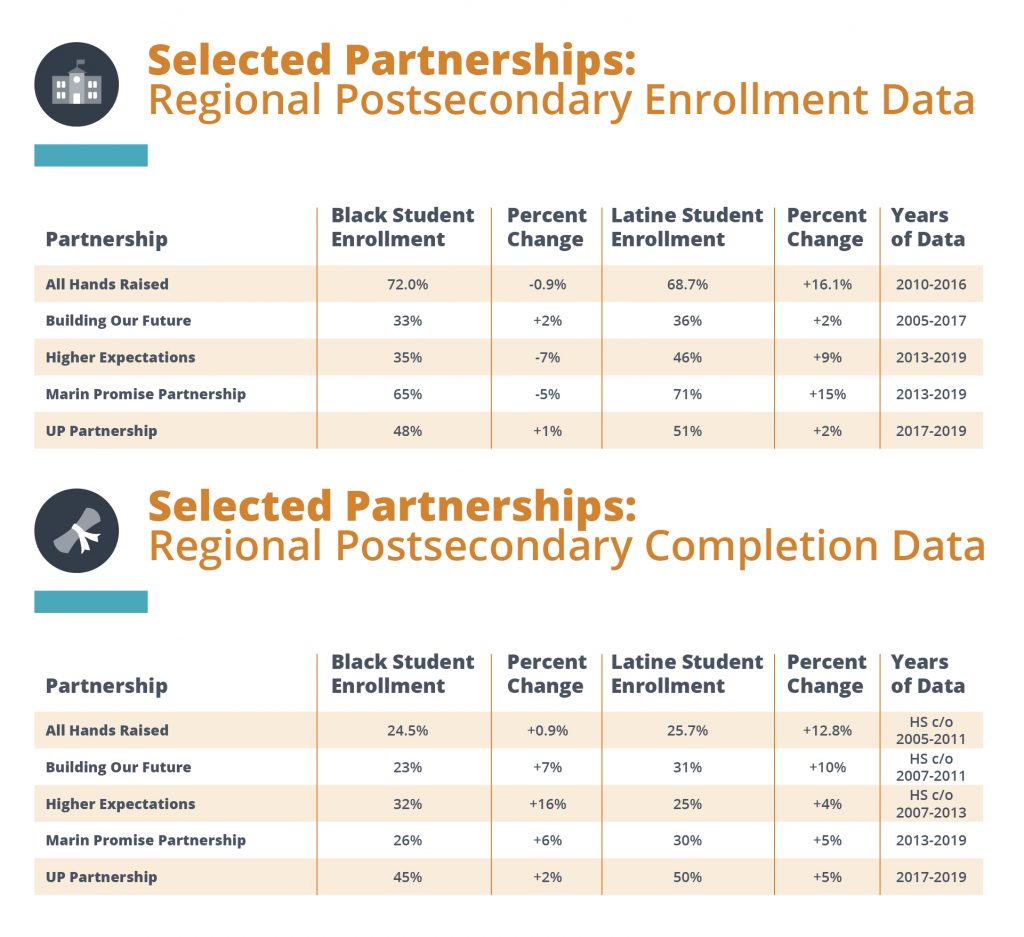 Findings: It works!
I found that the collective impact partnerships in these regions played significant roles in raising postsecondary outcomes. They all described similar processes (see p. 136) and conditions (see p. 109) necessary for the shared work, despite differences in selected strategies, and despite differences in their regions' policy and political contexts.
Key learnings
So why isn't every region that practices collective impact raising the outcomes they work toward? First, building relational trust across sectors takes time. Over years, collective impact partners facilitate conversations around shared goals, data and the strategies it will take to move the needle. As regions expand their civic capacity, there are a few other lessons we can learn from successful regions:
Proximity to student data
While collective impact is grounded in reviewing and acting upon data, the most successful partnerships move beyond only reviewing regional, summative data by putting in place data-sharing agreements to analyze student data in real time. They are able to answer what's working, for whom, and under what conditions on a rolling basis and make quick changes to programs and policies in response to that data.
Decision-makers at the table
Many partnerships have an 'open table' approach to collective impact participation, and while that builds a broad coalition of support, the most successful regions also ensure that those making decisions for students are at the table and invested in the shared work.
Openness to doing what's needed
Despite following similar processes, the successful regions in this study implemented a wide variety of strategies to raise postsecondary enrollment and completion, from mentoring and tutoring to financial aid support. This is a testament to authentic place-based work. What does our data tell us? What are our region's assets? Build your community's action plan based on the answers to these questions.
—
About the author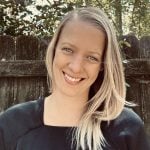 Rebecca Parshall, Ph.D., is director of strategy at Learn4Life, metro Atlanta's educational collective impact partnership. She can be reached at rparshall@l4lmetroatlanta.org. For more on evaluating collective impact, learn about Equal Measure's evaluation of the StriveTogether Theory of ActionTM at this link.