Akia S. Callum is the director of community impact and marketing at Waterbury Bridge to Success Community Partnership. She has almost a decade of experience as a community organizer, political strategist, social justice advocate, educator and branding consultant. Akia is leading our closing discussion with Nikole Hannah-Jones at the 2020 Cradle to Career Network Convening. 
You've been a passionate voice for equitable practices regarding youth and race for some time now, including serving as the president of the Connecticut State Conference NAACP Youth & College Division. Were there specific people or experiences that helped move you into this work?
In 2012, I was a 15-year-old freshman at Benjamin Banneker Academy for Community Development in Brooklyn, N.Y. Subsequently, that was the same year that Trayvon Martin was murdered in Sanford, Florida. Although there had been at that point similar situations that have happened across the country, including my home state of New York, this particular incident rocked my core. Trayvon, just two years older, could have been me, he could have been my track team brothers, he could have been my coach, he could have been my father. This was personal.
My high school became my cornerstone for advocacy, and working in Council Member Laurie A. Cumbo's office a little over a year later after the passing of Trayvon drove my curiosity to challenge my individual and community intentionality and impact. The power of me was being unconsciously developed. The visual brutalization and the criminalization of my community pushed and pulled levers in me to not only shift systems but to learn, relearn and reach back to teach others.
As a freshman at Post University, you founded and became president of the Black Student Union. What was the biggest lesson learned when starting a new initiative? What advice would you give to others who are looking to create spaces for their identity?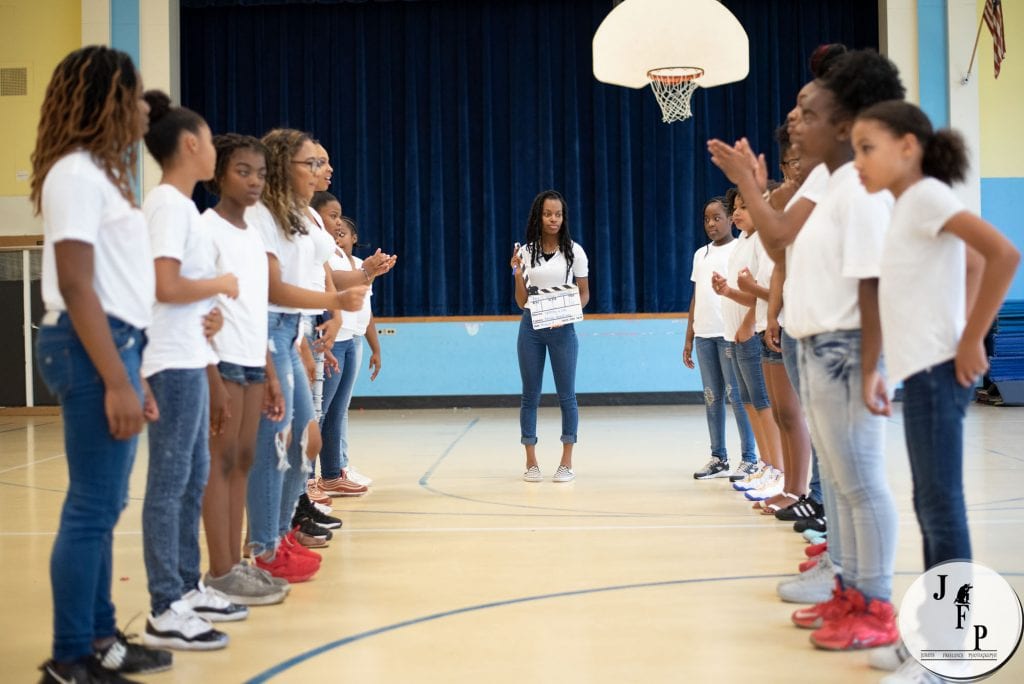 Here I am, this 18-year-old Black young woman, about 100 miles away from "home" already coming onto campus to shift the culture. Through my lived experiences, I discovered my voice, which I use to amplify the importance of finding solutions that create opportunities for my community. I quickly realized that institutions of higher learning served as a microcosm of social issues. This realization served as a "home base" when challenging the status quo. With BSU turning 5 this year, my advice would be to be yourself even when people try to change you. You are not creating space, you're making your presence be known that you belong. Take all the space you need.
In recent months, we've seen the conversation around race change significantly, especially from organizations. Many have released or are working on statements of solidarity and are aligning themselves with advocacy organizations that work in racial justice. What are some of the other changes that you hope to see? How can people hold them accountable to those commitments?
At the 53rd NAACP Image Awards, Rihanna said, "So when we're marching and protesting and posting about the Michael Brown Jr.s and the Atatiana Jeffersons of the world, tell your friends to pull up." Moving from performative activism to true impactful systems change, I would love to see organizations not only align themselves with organizations that have been doing the work of centering individuals and communities across the spectrum of Black, Indigenous, Latinx and Asian lives but also challenge their internal structure. Is your organizational leadership reflective of the community you serve? Did you mean the words that were written or are you just checking off the invisible box to make yourself feel good?
I think as we live in a digital world, there will be a constant reminder that people are watching even when you think they aren't. Not necessarily putting all the responsibilities on communities to hold your organization accountable but you leaning in and listening to the community to best support their needs.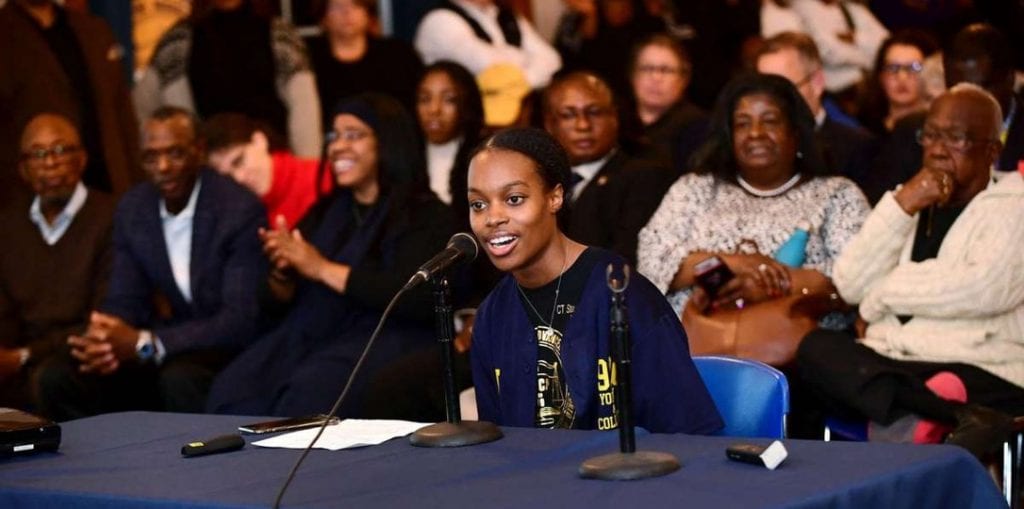 Our convening's theme this year is The Power of You. What does this statement mean to you personally?
Being a first-generation "Brooklynite," the eldest daughter of immigrants who migrated from Jamaica 24 years ago, I know that the work that I do is bigger than me. "The Power of You" means to me that there is a community behind, beside and in front of me helping to shape who I am daily. It means that even in an organizational structure to show up as my full authentic self. It means 'Sankofa,' to reach back and shift power from tokenism to centering other youth voice and perspectives. But, it also most recently has been forcing me to center self-care. 'You' are your greatest asset, and until you take care of yourself, pouring into others will become increasingly difficult.
As I shift through servant leadership, I also recognize the power of my intentions and impact which collectively guide the way I show up, especially knowing that all the "isms" — including racism, sexism and ageism — can be stacked against me, I know that the opportunities afforded to me as well as my intentions to ensure that the Black community has resources not only to be at tables and to take up space. But, also to own their own spaces to continuously improve our quality of life and mobilize others to get involved to push our collective agenda on our continual journey to liberation. And that — that is my superpower.
We're honored to have you speak and engage in a fireside discussion with Nikole Hannah-Jones this year. What idea do you hope remains with audience members as the convening closes and they return to their organizations?
Trust Black Women. With Nikole Hannah-Jones being such a dynamic Black Woman who has continuously spoken truth to power, I hope that as organizations begin to shift through the current climate of two "pandemics" — one that has been here for six months and one for over 400 years. That we acknowledge history and practices that have perpetuated inequitable systems including our own in our organizations. Take this opportunity not as a call out but a call in, where we are in this together from the beginning to the end and beyond.
Akia helped us close the 2020 Cradle to Career Network Convening. Watch her remarks:
Update: Because writing involving race and ethnicity is often personal in nature, StriveTogether editorial style allows for flexibility depending on the preferences of the writer and story subjects. Not every member of a group will prefer the same language; in general, StriveTogether uses the terms preferred by the specific communities being highlighted. The language associated with race, ethnicity, gender, disabilities, age, income, religion and other identity markers changes, so you may note different terms being used in stories written at different points in time such as our StriveTogether shift from Latinx to Latine.