We are a network of leaders committed to building an equitable future.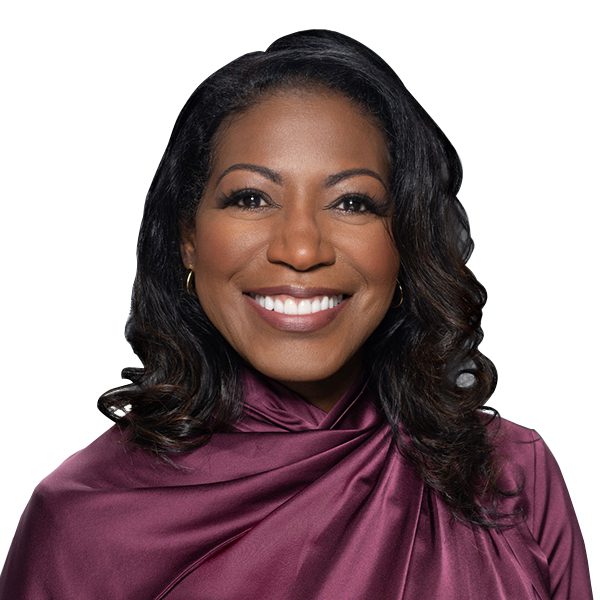 The Annie E. Casey Foundation
Lisa M. Hamilton is the president and chief executive officer of the Annie E. Casey Foundation. In this role, she oversees all of the programmatic, operational and investment decisions for one of the largest foundations in the United States, focused on improving the lives of low-income children, families and communities.
Prior to becoming president and CEO, Hamilton was the Foundation's executive vice president and chief program officer, overseeing investments to promote community change, economic opportunity for families and public system reform. She also guided efforts to strengthen the social sector and encourage the take-up of effective strategies. Hamilton joined the foundation as vice president of external affairs, leading Casey's efforts to provide data, analysis, research, policy solutions and capacity building on racial equity to help all children realize their potential.  
Before joining the Foundation, Hamilton worked at UPS for 14 years in various roles. As vice president of the corporate public relations group, she directed global media relations, reputation management, visibility for all products and services, media for quarterly earnings releases, crisis management and development of the company's annual sustainability report.  
As president of the UPS Foundation, Hamilton managed $52 million in annual grant making globally, a $50 million annual United Way campaign and volunteerism programs engaging the company's 400,000 employees. She restructured the Foundation's programs for greater effectiveness, initiated environmental sustainability grantmaking and launched a national teen safe driving program (Road Code) with the Boys and Girls Clubs of America that now serves thousands of teens each year. 
Hamilton also serves on the boards of the Federal Reserve Bank of Richmond (vice chair), Baltimore Community Foundation, Baltimore's Promise, the Greater Washington Partnership and Living Cities. She also is on the advisory board of Twilio.org. An Atlanta native, she earned a law degree from the University of Michigan and a bachelor's degree in commerce from the University of Virginia.