In conversation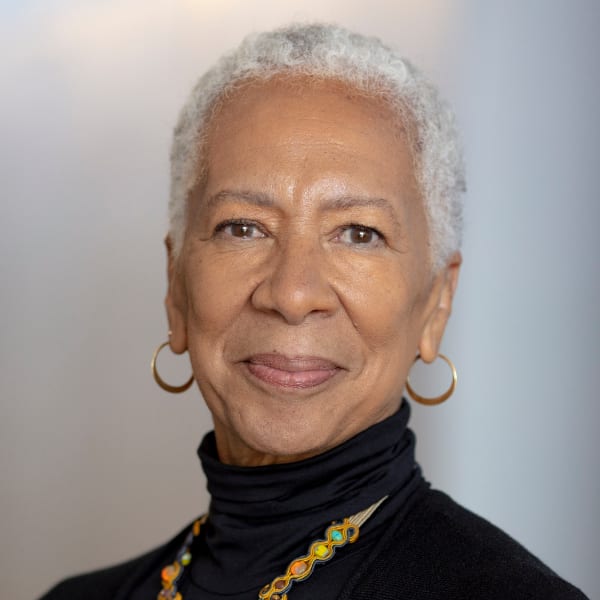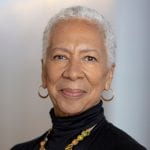 Angela Glover Blackwell
Co-founder in residence, PolicyLink
Learn more about Angela >>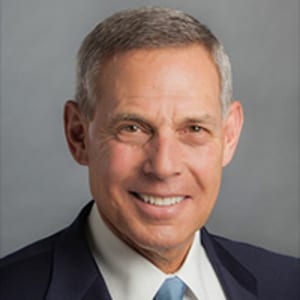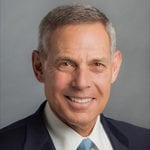 Conway Collis
President and CEO, GRACE and End Child Poverty California
Learn more about Conway >>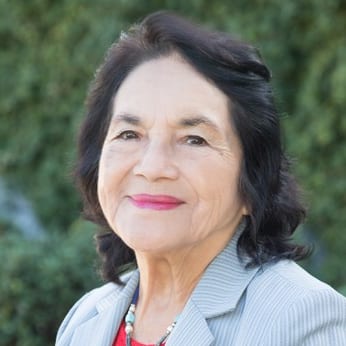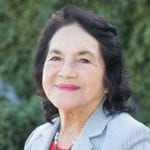 Dolores Huerta
President, the Dolores Huerta Foundation
Learn more about Dolores >>
Host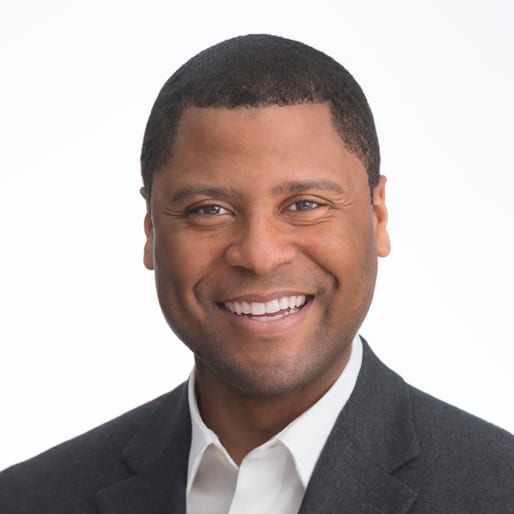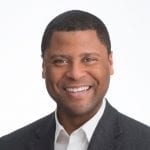 Christian Motley
Senior manager of policy and partnerships, StriveTogether
Learn more about Christian >>
Transcript
Christian Motley, senior manager of policy and partnerships, StriveTogether
[00:19] Hi, this is Christian Motley at StriveTogether. Today, we are talking about creating equitable systems that work better for every child and every family. Joining me are Angela Glover Blackwell.
Angela Glover Blackwell, co-founder in residence, PolicyLink
Hello. It's good to be here.
Christian Motley
Dolores Huerta.
Dolores Huerta, president, the Dolores Huerta Foundation
Thanks for the invite.
Christian Motley
And Conway Collis.
Conway Collis, president and CEO, GRACE and End Child Poverty California
It's an honor to be here with StriveTogether and with Angela and Dolores.
Christian Motley
[00:41] Angela is a leading voice in the movement for equity in America and the founder in residence at PolicyLink. Through her writing, speaking and leadership, Angela has helped grow and define a national equity movement focused on improving public policy.
Dolores is a social justice leader and civil rights champion. As the co-founder of the National Farmworkers Association, she advocated, lobbied and negotiated to secure aid for dependent families and disability insurance for farmworkers in California in 1963. In 2012, President Obama presented Dolores with the Presidential Medal of Freedom.
Conway is the president and CEO of GRACE and End Child Poverty California, who has been an advocate for social change for more than four decades. He's chairman of the California State Senate Bipartisan Task Force on Homelessness and member of the California State Commission on Children and Families.
Thank you all for joining us today for our discussion. I'm looking forward to it. Let's get started with a question. We're addressing two crises right now. One is the public health crisis that comes as a result of COVID-19. And the next is just really racial injustice. How is this moment in time similar or different from what you've experienced as an advocate? Let's start with you, Dolores.
Dolores Huerta
[01:57] Well, I think that we're living in a moment that is really historic. And we have seen similar types of movements in the past — the civil rights movement, the peace movement — but they were segmented movements. And in this movement that we're seeing right now, it is kind of all in one. People are protesting racial injustice, police misconduct, income inequality. And so I think, you know, and also the integration of the people that are marching, where before it was, you know, white kids marching, because they didn't want to go to the war in Vietnam, or didn't want their brothers and sisters, whatever. And now we see that we have a lot of white kids that are marching for racial equality. And the fact that it has gone into an international movement and is spontaneous, I don't think we've ever seen anything quite like this. We've had different groups marching for their cause, like the immigrant rights organizations, those are huge marches also, when people are marching for immigrant rights. But when we see the confluence of people coming together and demanding racial and economic justice, I think that this is something very, very historic.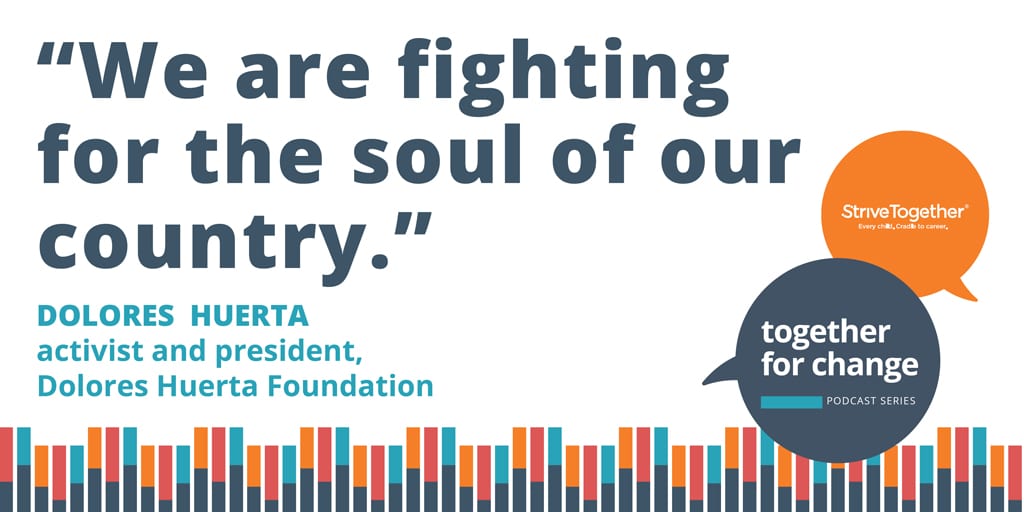 Angela Glover Blackwell
[03:10] I couldn't agree more. Dolores is right. Dolores is always right. And she is particularly right. She is, and she has been particularly right when she says we have never seen anything like this before. And I want to underscore that because we literally are seeing it with our own eyes. This is the first really big movement that has been able to benefit from social media, being able to benefit from the camera and video in the cell phone. Movements in the past, if you weren't there on the streets with people, you only saw what network media allowed you to see, or what cable might allow you to see. Now we can see what people on the ground see. And we can see it from their perspective. That makes this extraordinary and unprecedented in and of itself.
But the other thing is, not only are we seeing it differently, it is different. Because this is one of the only times in my life that I can remember that we have had a movement for racial equity, in which two things that are usually left off, when we're talking about racial justice, are front and center. One of them is the economy. We often have talked about justice in relationship to democracy and voting. But we hadn't talked about justice in relationship to the economy. And because COVID is a one-two punch, the impact on the health, which is being laid completely bare, and the impact on the economy. And then you put in there George Floyd, which helps everybody to understand, because of the killing of George Floyd, how state-sponsored violence is very much a part of everything, not only in terms of killing, but in terms of the economy and in terms of access to health care.
So, the confluence makes this extraordinary, and then as Dolores said, to see multigenerational multiethnic, multiracial, all out on the streets, not just demanding justice, but centering blackness, not in the sense of leave anybody else out, but to understand within the context of the way black people have been viewed in this society. If we don't face it, if we don't fix it, we don't fix any of the things that cause oppression and neglect and inability for people to reach their full potential.
Dolores Huerta
[05:25] Yet and I think, to add to that is the way that racism and economic inequities are so entrenched in our society that there's like a whole structure that has been built in our society, starting from government organizations and corporations, private organizations, that it is so ingrained and entrenched in our society that it's just going to, it just brings to mind what it's going to take to end it. We talked about fighting the COVID-19. And we're seeing that everybody has to, you know, be involved to be able to protect ourselves from COVID-19. Well, we might want to use the same scenario to say, this is what it's going to take for all of us to get together and smash the roots and impact of racism in our society.
Conway Collis
[06:17] What Dolores and Angela have stated, and by the way it's an honor to be on with both of you, has the most profound practical implications right now. And we're seeing it in the movement that's coalescing around the country for whether we call it a guaranteed income or child tax credit, it's income supports that are critically necessary. We're seeing support across the political spectrum now for those kind of critical supports. And at the same time, I think white America is seeing the need for real police reform. And you see the bill that's passed the House led by (US Representative) Karen Bass. It stalled in the Senate, but I think that there's a real opportunity, again, bipartisan, I know it's blocked now, of actually seeing the kind of police reform that I think all three of us on this call have fought for going on 50 years. There have been incremental changes, but we have the opportunity to see practical implications now that impact people's lives directly.
Christian Motley
[07:34] Thank you, Conway. And I want to ask a question because I live in Kentucky and in Kentucky, we've seen demonstrations, in particular, around the death of Breonna Taylor in Louisville. And we have seen folks who have made this this powerful call for accountability and system change. And I hear all three of you, you know, talk about this thing that is really ingrained in our systems. But I wonder if everybody really understands, you know, what that means? So, I wonder if, someone might want to give voice to like, what does that mean when we when we talk about these challenges at the system level or systemic change that is necessary?
Angela Glover Blackwell
[08:12] It's so deep because we actually live in a nation that has operated with a narrative running in the back mind of the nation, sometimes at the front, based on a hierarchy of human value. Certainly, it was at the front of the founding. A country founded on genocide, stolen land and human bondage has been a country founded in a way that was telling itself that it was okay what they were doing to people who were native to this country, and the people who were black and people for whom they thought they could steal their land and put them in slavery, because they were on a low rung, if at all, of the human hierarchy. It didn't stop once the country began to move forward; it continues to operate. Which is why we can have an educational system that sits comfortably when brown and black children go to schools that are decrepit with out-of-date textbooks with none of the supports that they need to learn, and white children go to publicly funded schools that look like high-end private schools. People find comfort with that because they believe that some lives are worth more than others and will have more to give as they go forward. So, we got to start there.
And then understand that the systems that exist, were never designed to produce what they must now exist in a society in which the very people who have been systematically left behind will determine the fate of the nation. So that we have health systems and education systems and social welfare systems and what we call criminal justice systems. And none of those systems were designed to keep communities safe where people of color live. They were not designed to keep families together. They were not designed to educate children for the future. And we are, we have been, and we are using minute reform efforts to try to make them work.
And I think one of the things that has come crashing into this moment that excites me more than anything else is the realization that without massive transformation of these systems, and some of these systems have to be jettisoned, just like the hierarchy of human value has to be jettisoned, for us to be able to get where we want to go. So systemic analysis suggests going back to root causes, understanding the role that the public and the private sector has played in terms of continuing oppression, isolation and disadvantage, and then really rolling up our sleeves with resources and imagination to try to fix it fundamentally.
Christian Motley
[10:48] Yes, ma'am. Dolores, Conway?
Dolores Huerta
[10:52] And I think that the changes that have to be made at this point they cannot be incremental changes. I mean, we've seen token changes in the past, and even to make any of those changes, that just took so much effort in terms of lobbying and getting people elected offices, etc. But I think in order to make things right, we're going to have to talk about reparations. And when you talk about that people say, "What, you know, what does that look like?" Well, we don't know what it looks like. But we can't even start talking about what it looks like until we start doing it. And we have seen, because of the pandemic, that our government has been able to put out a trillion dollars very easily when they know that people needed the money. But we've got to use that same model. We need to have reparations, because there is no way that incrementally we are going to be able, in a generation or two generations, to bring the people out of poverty that we have crushed into poverty in the first place.
And then we have to do everything that we can to start erasing the ignorance that exists in our society. Dr. Martin Luther King said, racism is an illness. Our country is sick, a country needs to be cured. And we've got to use every single measure that we can education, etc., to really heal our nation because we are a sick and a hypocritical country.
Conway Collis
[12:13] If I can just add to the passion and perspective that you've each brought, I guess, a little bit as, you know, kind of the white guy on the panel. This has been something where I think white Americans, who have, you know, folks that have been involved in in various movements over the years, have had to come face to face with the continuing legacy of America rather than feeling good about ourselves. And that's especially true, I think, for us Californians, where we see ourselves as a, you know, a progressive state. And the reality is California has the highest level of child and family poverty of any state in the country, and a third of the African American and a third of the Latino children are living under the federal poverty line.
And so where I think that all leads us is that this moment is crucial, because what we have to focus on in terms of systemic change is we got to focus on the things that we put in place now are comprehensive, that we don't fall into the trap of, you know, one year there's going to be an increase in child care. And another year there's going to be an increase in food supports. I mean, all of these things are crucial. But the reality is for systemic change, we need to focus on health care, and home visiting programs and child care and early childhood education and education and income supports and the reforms in foster care and juvenile justice that are crucial. It just can't be one or two of those things. They all work together. We have to insist and demand in this period, that there is comprehensive reforms, both the state and national level, that are put into place.
Angela Glover Blackwell
[14:10] We need to also make sure that we are calling out where it is, we're trying to go with this big transformative systemic reform. Because for too long, we have engaged as a nation in activity in the area of child care, health, and we're happy with a little progress. We have millions of people who need to catch up and need to get a head start in terms of reaching their full potential. That means we've got to call out how many people we want to reach and where it is, we want them to get.
And Dolores is absolutely right. We can't have this conversation without having the conversation about reparations. And I just want to add that while we're looking to the federal government to be able to take some leadership around reparations, my colleague, Michael McAfee, he's the CEO of PolicyLink as I'm the founder in residence, we had an op-ed in the New York Times on Friday, calling on banks to be able to face their history in terms of the role that they played around slavery, but continued to pay right up to fees and fines on checking accounts and not making loans to black entrepreneurs, and called on them to be able to step into repairing the damage. So, we need to have a private sector strategy as well as the public sector strategy.
Christian Motley
[15:23] So, you know, given all the change that must occur, and given your experience all three of you, you know, what can we learn from the past? How do we keep the momentum? And how do we keep the pressure on to address structural racism?
Dolores Huerta
[15:37] Well, we know that a lot of what has been demanded, we've got to make sure that it's institutionalized in terms of laws where we can hold people accountable. But in order to do that, there's other reforms that we need to have to make sure that the right people get elected. And among those is public campaign reform. We need to get the police defunded. We need to get the reforms in education, stop the school-to-prison pipeline. But in order to do a lot of this, we have to change the policy makers. That's got to be one of the things that we've really got to focus on and zero in on to make those changes in terms of our electoral system. Then, of course, get rid of the voter suppression that we still have in many states, even states like Texas, where people can't even register to vote, unless they find a deputy registrar somewhere.
Angela Glover Blackwell
[16:25] It is absolutely true that democracy is not going to work if we can't get the big corporate money out of the electoral process. We need for people to be able to step up and have the resources to be able to get elected. But we also have to face that corporate America has hijacked democracy so that even when you have people who are wanting to do the right thing who get into office, those corporate lobbyists can just counter anything it is that they're trying to do. We need for corporate America, as they ask, "What can I do in this moment?" to use that outsized power to be able to advance the policy agenda that builds a fully inclusive society.
Yes, we need to vote, we need to get money out of politics, but we also need to get corporations out of being able to actually just control what happens through the democratic process with their outsized lobbying strength that they are constantly using to bend rules and regulations their way.
But the next thing we need to do in terms of learning from the past, is to understand that this is not ever going to work with a trickle-down theory and that we are not a poor nation, we need to stop acting one, we need to tap our vast wealth and we need to invest in the most vulnerable with nuance, specificity, generosity, intentionality and measurable outcomes.
[17:40] I think of it as really understanding the curb-cut effect. Those cutouts that are in the sidewalk because of the advocacy of people in wheelchairs. But how many times have people benefited across the board because those curb cuts are there. Whether you're pushing a stroller, pulling a cart, dragging luggage, it even saves lives because the majority of adults cross the street at the corner because of the orientation of those curb cuts.
Once you love what you're looking for, it's every place. Just think about early childhood. We have a whole movement for universal access to high quality early childhood. It's started with educating poor black children in Mississippi. Marian Wright Edelman and others starting the Head Start program. if you focus with nuance and specificity on the most vulnerable, the benefits cascade out.
[18:27] One other example I want to use, not smoking in public places. We all benefit from that. But it started because of the advocacy of flight attendants stuck in airplanes where they could not get away from that smoke. Once they joined up with Ralph Nader, they were able to launch a movement, focusing on the most vulnerable. We really need to take the curb-cut effect and apply it to the situation that we're in now, which is, as I said before, the fate of the nation is dependent on the overwhelming people of color who are being disproportionately left behind. We need to invest there, around education, health, everything you can think of, with generosity, nuance, specificity, and if we do that, the benefits will be enormous, and they will cascade to everyone.
Conway Collis
[19:10] Let me follow up on that because that really, I think, is exactly the right perspective, and it has the most profound practical implications. You know, I'm the former chair of the state tax board, so let me talk with my fiscal hat on just for a minute. If we reduce child poverty by 50% in California, which is doable, it's achievable. It's not pie in the sky. If we reduce child poverty by 50%, in California, that will have a net positive general fund savings in California of a minimum of $12 billion dollars. It's actually $12 to $18 billion a year. So, let's just take the lowest possible amount. Do you think for a minute, what could be done with $12 billion? Well, you've saved costs, social service costs, you've increased tax revenues. It has a very direct impact on everyone.
[20:13] Let me just give you one more. We've talked about income support which are necessary. I mean, we just have to help stabilize people's lives in terms of a place to live and food and which increases the parent's ability to work and the child's ability to learn because they're not traumatized by the potential of being homeless or lack of food. Those do a couple things. First, they stabilize lives. But the other thing they do, is that that money is spent locally, and it increases the money directly available to businesses in community that increases tax revenues for the state. It literally affects everyone in the state. And so, you know, it's obviously a matter of who we are, and whether we're living consistent with our values. It also has the most direct fiscal and economic impact on the state and on everyone. And I think, again, what's so crucial about this moment is that we demand the kind of immediate changes that are necessary to provide these kind of supports to now allow us to move forward as a society.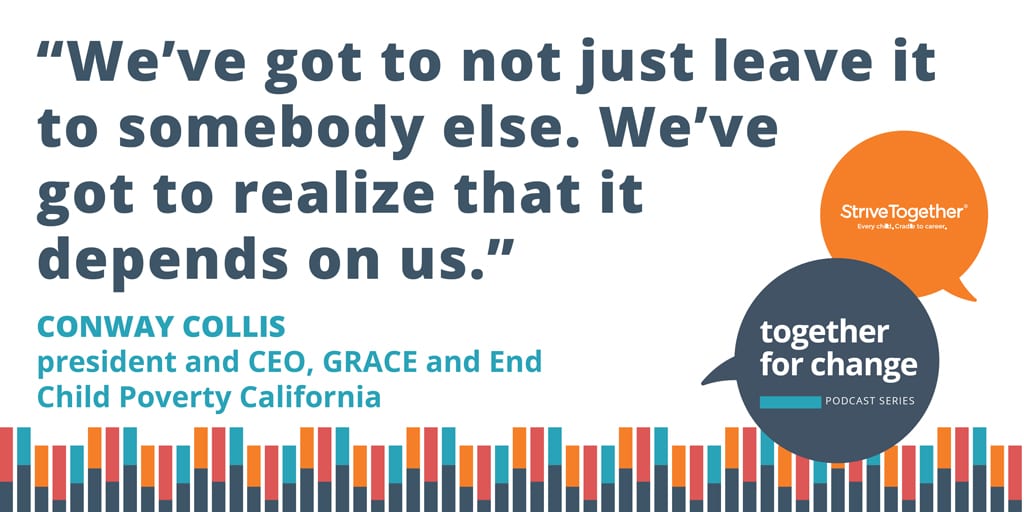 Christian Motley
[21:34] Thank you. Thank you, Conway, and I appreciate reflections from all of you. And, you know, I wonder, we've sort of talked about sort of at a high level, what's necessary. And what I've heard from all of you, is, you know, the need Dolores mentioned, we need to smash racism. We talk about sort of the economic impact and the need to build an inclusive economy. You've all spoken to changes that could be made to revitalize democracy. I want to take them one at a time. And I wonder, you know, what should community leaders and policy makers focus on when it comes to these buckets of policy?
Angela Glover Blackwell
[22:16] Locally, nationally?
Christian Motley
[22:19] Well, let's start at the federal level. And then and maybe I'll follow up with the local.
Angela Glover Blackwell
[22:23] At the federal level, we really need for our policy makers to apply the wisdom that has been built up over many years. The thing that is so full of potential about the movement that we're now in, for racial and economic equity, is that we don't have to create the solutions. They have always been there. Let's start with universal access to high quality health care. That has been studied, examples have been put forward, it has been debated. We aren't at a loss for what to do. What we lack is the political will in Washington to do it. So, let's just pick these things up that have been sitting there waiting to be implemented. We know that we need universal access to early childhood education so that children can start school ready to learn, ready to reach their full potential
We know that it is unconscionable to have homeless people all over this nation. We need a national housing policy that views housing as a human right. We also, by the way, need to have access to safe and usable drinking water as a human right. The millions of people in this country who don't have access to that is a global scandal. We also need to make sure that our educational system is front and center as the most important investment that we are making in the future of the nation. And there are brilliant educators all across this country who know exactly what we need to do to put that system together that focuses on the children who are being disproportionately left behind and really creates the kind of educational system that allows all children to reach their full potential.
I'm going to stop because I could go on for an hour telling you what we already know how to do that just needs to be picked up and implemented. But I'm sure that Dolores and Conway have things they want to add to that, too. So, I'll just wait till you come back and ask about local.
Christian Motley
[24:20] I'll come back around. Yes, ma'am.
Dolores Huerta
[24:24] Yeah, to add to that, you know, we just met the people from a group called the People's Budget Los Angeles. And when we think about getting the money to pay for everything that we're talking about, because we do know that we need resources. But if we look at our defense budget, you know, our defense budget is so bloated. And they're buying arms and military and, and more toys that then they destroy because they can't use them anymore. And if we look at it, that bloated budget, man, there's a lot of money right there that could be used for all these programs that we're talking about.
We are the richest country in the world. And we are so behind in terms of the social issues and social systems to help the people in our own country here in the United States of America.
[24:07] So, we just have so much work to do. And so, we really got to take over our government and, you know, our government is supposed to be by the people and for the people. And we see that that is not happening. I like to use the word government because the country was already here. It was an indigenous land. People were around when the Europeans got here. So, I like to say when they formed this government of the United States of America, it was supposed to be with the idea of fairness and the idea of a place that would be just for its citizens.
Angela Glover Blackwell
[25:39] Thank you for that. I just, I just wanted to thank you for that language correction. I think that it's a good way to say it, Dolores, the government.
Conway Collis
[25:46] Let me add one specific one, Angela was laying out the whole array and the comprehensive array of things that we need to do, some of them for the reasons Dolores has indicated, let me just add something that is part of that comprehensive array of changes that we have to make. The coordination and integration between programs is crucial. So that the kind of approaches, specific approaches like cradle to career, Promise Neighborhoods, are really crucial, because that's the way that you draw the programs together, and they build on each other and they make them each more effective than they would be by themselves.
Let me just give a quick example. Let me just use Mission Economic Development in San Francisco. Because what studies show is that the children in pre-K programs, in the preschool programs that are part of the Promise Neighborhood system there, and the services provided to their parents, those children were 71% ready for kindergarten, compared to the neighborhood average of 47%. The high school graduation increased from 62 to 88%. I mean, those aren't just statistics. Those are real people.
And it shows that when we coordinate programs, but between each other, that leads to better outcomes for the people served. They're more effective, more cost effective. And I just, I just wanted to mention this specific that this is the time to demand comprehensive, integrated approaches from the government. Look, obviously we're not going to get into politics, but you know, the kind of the whole world depends on the November outcomes.
Angela Glover Blackwell
[27:26] I wanted to add one thing on the federal level. And that's the federal job guarantee. We really do need a federal job guarantee in addition to income supports. We need to invest in the nation's infrastructure. And that infrastructure is not just public transit and roads. It also is the care economy. It is also housing. It is also the things that people in communities need and want for which there's usually no support.
We need to be able to make sure that every individual in this nation who wants to work can work and receive family-supporting wages and benefits. It is time for a federal job guarantee. We had one when we were in the last great recession. And we need that to come out of this one. And we need it to stabilize the economy, so we don't have it again.
[28:33] We also need to really focus on immigration policy. The immigration policy in this country is just outrageously outdated, mean and inadequate. We really need to focus on that.
And we need to focus on the fact that it is so last century to be talking about K-12 education as a comprehensive educational system. It needs to start at two, and it needs to go through at least 14. We need to expand our notion of what free public education has to look like and how long it should stretch.
Dolores Huerta
[29:05] Yeah, I love that. And you know, I grew up during the depression because you know, I'm 90 years old. And I remember getting my first tap dance lessons, my first violin lessons in elementary school. And the government paid the teachers. That's what Franklin Delano Roosevelt did during the depression. We have beautiful buildings like Union Station, Los Angeles, and other places that were built during that time that are still around to show us what can actually be done.
And the other thing I just want to mention too, is about the whole idea of just having supporting organizations and, when I say that I'm not talking about just our nonprofit organizations, or what we call our benefit organizations, but also things like labor unions, you know, because they are the ones that actually are the people's representative, because workers are the majority of people in our country.
And so, there's just so many levels of things that need to be addressed, that need to be changed, and it's going to be kind of hard to do them all, you might say, at the same time. But that's actually what FDR did during World War II, and during the depression is that they were able to enact a lot, a lot of programs like the GI bills, so that people could go to college, and we need something like a GI bill in terms of the reparations that we're talking about, so that everyone, everyone will have access to college.
Christian Motley
[30:31] Thank you, Dolores. I want to come back to Angela's point or the additional focus of local government. I'm thinking of, I think it was a Medium article from President Obama, and he talked about how, in the face of so much discussion about just this breach that exists between community and law enforcement, that there's so many of these decisions that are made and really the most, some of the most powerful policy levers sit at the local level. And so that makes me ask that question, you know, what are those opportunities in addition to, again, this conversation about law enforcement, you know, where are those opportunities at the local level, to make change?
Angela Glover Blackwell
[31:17] Well, I'll just take one to leave space for others. And I want to talk about law enforcement and police, because it is a classic example of what is strangling local communities that often have very good progressive leadership that tries to do the right thing. People ran for mayor and city council because they love their community, all of it, and they wanted to see what would happen. But all the budget goes to police and fire.
In many jurisdictions, it's 60, sometimes 70% of the budget. We're asking and paying police and firefighters to do things they cannot do, were not designed to do, and on top of that they're doing many things that are harmful to communities. So, this conversation that has bubbled up about defund the police is one of the most meaningful conversations that we have had about local government in my lifetime. Because what it does is it puts the budget on the table. And it talks about whether the budget is aligned with the priorities of the people in the community. And it is not.
Being able to think about police in responding to mental health when we are starving the mental health system of the resources that it needs, makes no sense. Giving the police money to be able to do midnight basketball and things like that when we are starving those organizations that are really sophisticated about youth development to having resources.
Giving the police money to create safe neighborhoods when we know that safety comes from familiarity, trust, people being on the street and people feeling responsible for each other, police contribute nothing to that. And neighborhood groups have none of the resources that they need.
[32:43] This notion of saying, what do we need? And what do we need to invest in to get it? And you will be surprised how little the police will even come up. And when it does come up, people will be surprised how ineffective it is.
People will say, "Oh, I need to have the police around in case somebody snatches my purse." I guarantee you they will not be there. "Oh, I need to have the police around in case somebody is breaking into my home." I guarantee you they will not come before the break-in is over.
I mean, you know, if you get people to actually talk about what they think they're for they don't fit that. And when you look at what they do, they don't do that well, because they're not trained to do it. And when you look at what the impact is, it's starving local jurisdictions from being to have the resources and the budgets to do the things that people really do want.
Conway Collins
[33:24] Well, you know, one thing on that regard that just buttresses that view, it's pretty shocking to learn that the police budget is 53% of the city of Los Angeles' overall general fund budget. 53%. So, when you talk about redirecting in the ways that Angela has indicated, that's absolutely the case
But, you know, one of the things that's had incredible impact with me is that 47 years ago, I was part of a team that was retained by the San Jose Human Rights Commission to recommend changes because an African American man had been beaten by the police. And those changes were actually implemented, the recommendations at both the local and the state level in California, and here we are 47 years later, and so little has changed. And that obviously requires attention to recruitment, training, administration controls, all those issues. But it also shows we've got to make sure that both at the federal level, very specifically with a House-passed police reform proposal led by Karen Bass, and with local changes, that those things all have to take place.
The deal is, that we do have to make the changes that elections provide, but we also have to keep at it. The truth is that the demonstrations in the streets and the activism and those kinds of things are also necessary. We just can't let up on any of those areas. We got to keep them going. It's not going to happen. Unless we do that.
Christian Motley
[35:20] I appreciate this conversation because it speaks to the need to consider changes at multiple levels. And I don't want to lose the state policy piece, Conway, because I know that you have been heavily engaged in some of those conversations. I wonder if there's something that we can learn from the progress that you have made around, you know, trying to address some of these child poverty issues in California.
Conway Collis
[35:42] I do think that there's a model, the Child Poverty Task Force, which was created under legislation that GRACE and End Child Poverty California sponsored, created the opportunity to develop a state-authored plan. The state director of social services and I co-chaired it, a state-authored plan that was comprehensive.
And as a result, that taskforce report costed out each of the recommended additions to then state policy in 2018. From health care, to home visiting programs, to child care, early childhood education, education, income supports, foster care and juvenile justice reform. So that it was comprehensive. The expansion of cradle-to-career and Promise Neighborhood approach is so critical to draw these things together. And we recommended $5.7 billion in increases to what was currently being funded in those programs. And the state, under the governor's leadership and key legislators like Holly Mitchell and others, we actually got $4.82 billion of those increases in the 2019 state budget
The issue now, of course, is that with the impact of COVID-19, federal funding under the Heroes Act is really crucial to not see big reductions in those programs. But what it shows is that provided a path and we could measure our progress each year. It provided a path to eliminate deep child poverty in the state and reduce it overall by at least 50%.
[37:43] And so, it has the most direct practical impact, and again, the studies conducted by Stanford University show that by implementing those kinds of programs, and actually achieving those reductions, would have, as I mentioned before, a $12 billion dollar positive impact on the state general fund. It would save more than the increases would cost.
So, there is a model, it's within our grasp. And I think is, as both Angela and Delores have pointed out so powerfully, these are things that are within our ability to achieve. This is a decision. It's not only a political decision, but it's a decision that each of us makes. What are we going to demand? And are we going to not keep up and keep demanding? And so, I think, look, we got a model, this isn't brain surgery, we know what to do. We know what's effective, and what's cost effective. And it's a matter of getting it done. And so again, you know, elections matter. And we got to pay attention to that. And we've got to not just leave it to somebody else. We've got to realize that it depends on us.
Christian Motley
[39:00] I wholeheartedly agree. I was thinking about how we might close today's conversation. And I wonder if each of you would share, you know, as folks are listening to this conversation and I'm assuming they will be as stirred I am listening to you all. I mean, what powerful next step should folks be considering, you know, be I, you know, Christian Motley sitting at home, you know, thinking about what this looks like in my daily life, be I have a policymaker, that person who might be in the street demonstrating right now. What is a powerful next step that someone could take given this conversation?
Angela Glover Blackwell
[39:43] I want to speak to a white America and to say, stick with it this time. People are energized in a way that they have never been. I have never had so many people, who I know who are black, say that almost every white person that they know is called them up to apologize, to figure out what it is they can do, to be able to get some education. It's going to get tough. A lot of the realities that Dolores and I are talking about a hard for people to hear. Hear it, work through it. Stand up for what you know is right. Don't lose heart. This is a battle for the nation. If we make it right for people who have been left behind, if we fix racism, we're going to unleash the potential of the entire nation. It's going to make you uncomfortable. Go through that so that we can get to the other side.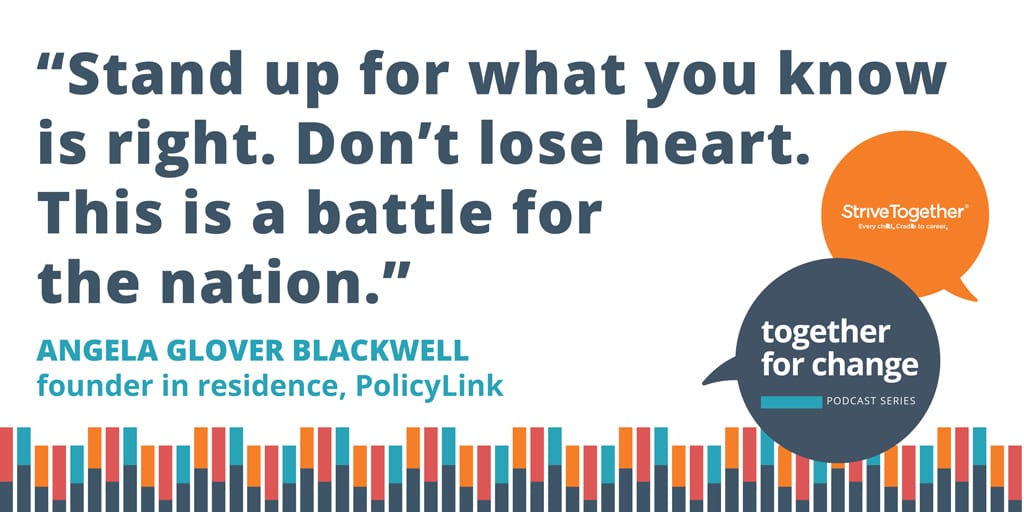 Christian Motley
[40:34] Thank you. Dolores or Conway?
Dolores Huerta
[40:37] Yeah, my answer is very similar. I think we just have to get everybody to engage at this point. And when I mean engage, I mean, be aware of what's going on. Conway mentioned the Heroes Act.
We're asking everybody in our organization to reach out to people that they know all over the United States, get a lot of mail to our senators right now, this is so crucial because the Heroes Act is going to be voted on very soon. And part of this by the way, I just want to mention in terms of farmworkers, they are going to have hazard pay for essential workers, you know, farm workers have been out there picking our food every single day, and they would be benefited by this. But again, many small businesses, people that weren't able to get the support that they needed, are going to be helped by that. And so, if they can get their senators, we only need like four senators, I believe, to join to pass the Heroes Act that would help us a lot, you know. Get busy, make those phone calls. Don't tune out. Stay woke, you know. Stay informed about what's happening right now. Because I think we are. This is a learning environment. I'm going throw something out that you probably none of you ever heard before. But I don't know how many of us know that in Texas there was 7,000 Mexicans lynched. And I'm talking about people in the state of Texas. That means after the U.S. took over that property from Mexico, they lynched 7,000 Mexicans. You know, we're learning every day about the horrible, horrific, monstrous acts that our country committed on people of color. So, you know, keep getting informed, keep learning and just get committed to it, get committed to this struggle for justice. We could make it happen. We've got to make a commitment and not it's not just today or tomorrow. It's got to be ongoing.
Conway Collis
[42:19] I can just add to that, that what Angela said and what Dolores has just said are the keys. For white America, it is so critical that white America stays at it and keeps at it. And also, not for a minute think that this is for somebody else. Because this is for all of us. There's an unbroken, unbreakable chain that links us all together. And unless we address the poverty and inequality in America, it is going to be a much lesser country for everyone. And so the key is that this isn't something where we can spend a couple of weeks demonstrating or paying attention to elections. This is something that we've got to wake up every day and recommit ourselves to.
Dolores Huerta
[43:12] Well, Angela said it. We are fighting for the soul of our country. And because we are the richest country in the world, you might say that we are fighting for the soul of the entire world in the work that we have to do. Sí se puede. Yes, we can!
Conway Collis
[43:27] Amen.
Christian Motley
[43:28] Gosh, that is that is, thank you. Thank you so much. That right there feels like the right place to stop. Thank you all, Dolores and Angela and Conway, for spending time having this important discussion. We're really grateful.