In Central Texas, Cradle to Career Network member E3 Alliance is transforming education systems through data and collaboration. Since 2006, E3 Alliance has worked with school districts, higher education institutions, businesses, nonprofits and policy leaders across the region. Now, their work has earned the Systems Transformation designation along the StriveTogether Theory of Action™.
E3 Alliance and their partners are building a future where every child in the region has access to opportunities, from cradle to career.  
Creating strong starts for students 
E3 Alliance and partners are working to make sure every child in Central Texas has a strong start through a shared community vision of kindergarten readiness. Together, they've advocated for policy changes, supported service providers to shift practices, and helped direct resources to youth and families of color and those experiencing poverty.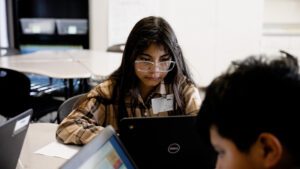 As part of this work, E3 Alliance supported leaders in lobbying for state legislation to fund full-day pre-kindergarten. E3 Alliance also worked with direct service providers to create the Pre-K Prescription Pad, which provides information on free pre-K enrollment and other school readiness resources for families experiencing poverty, those who are English language learners and those who are undocumented.
E3 Alliance partnered with the United Way, educators and community members to develop "Ready, Set, K!" — a set of shared kindergarten readiness metrics as well as instructional practices and developmental interventions for pre-K and kindergarten teachers. Regional studies based on "Ready, Set, K!" have been used to influence state and local policy to support early education and to measure shared community accountability. 
Thanks to these collaborative efforts, the number of children in Central Texas enrolled in public full-day pre-K with a low ratio of teachers to students increased ninefold between 2013 and 2020. Attendance at pre-K leads to increased school readiness — a ripple effect that will continue as students continue their educational journeys.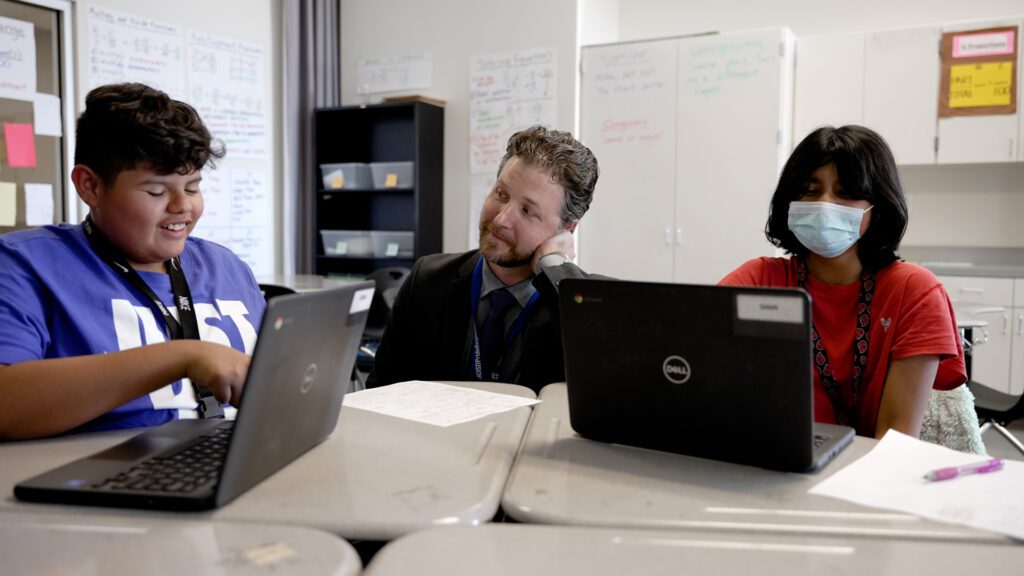 Improving math course policies for future success 
Just like kindergarten readiness, math success in middle and high school improves student opportunities for college and career readiness and economic mobility later in life. E3 Alliance and partners have leveraged data to support policy shifts to improve math equity and outcomes.  
Work to decrease inequities in middle and high school math has shown incredible results, including an 85% reduction in gaps between Black and white high-performing students enrolling in advanced math courses over the last four years. E3 Alliance led an effort for 12 districts to adopt local policies supporting student equity and success, including an "opt-out" policy, where qualified students are automatically enrolled in advanced math classes. Students in districts across the region are selecting more diverse high school math courses that are better aligned to their college and career aspirations, and 25% more students in Central Texas are taking college-aligned math courses than across the state.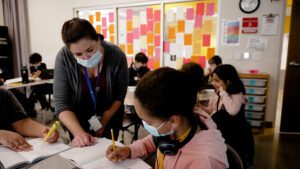 This work is the basis of proposed state policy changes for the 2023 legislative session, potentially benefiting hundreds of thousands of students across the state. To increase community voice in planning and implementation, E3 Alliance is working to add formal roles for youth to their policy council. Youth will provide input and guide policy changes to come. 
Opening more postsecondary and career opportunities  
To develop more opportunities for young people's futures, E3 Alliance gathers teams from five local postsecondary institutions through their Peer Learning Network. E3 Alliance coaches partners on drafting short-term goals, uncovering root causes through interviewing students and exploring data, and designing and testing new strategies — with student feedback — to transform systems. The work is designed to improve student outcomes around postsecondary enrollment, including transfer and retention rates for students of color and students experiencing poverty.
One partner, Huston-Tillotson University, identified inadequate advising staffing and support as an underlying cause of low student retention. They launched a pilot of campus mentors designed to provide students with additional guidance and connections. Through this strategy, Huston-Tillotson increased the retention rate for male students of color by 5% in just one year.  
St. Edward's University interviewed students to identify the underlying causes for lower transfer rates from local community colleges and lower postsecondary completion rates for transfer students. They discovered that transfer students felt a lack of belonging and didn't have a support system to navigate the differences between two- and four-year colleges. Students formed a Transfer Student Organization aimed at providing recruitment, orientation, and supports for transfer students. Within one year, St. Edward's increased transfer enrollments from central Texas community colleges by 15%.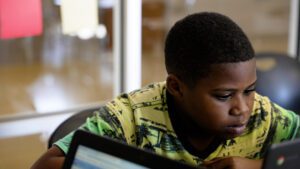 Transfer Student Organization officers will be key collaborators in the university's work to increase incoming transfer rates among students of color. This increase leads to improved postsecondary persistence and completion. 
From supporting kids to be ready for kindergarten to helping students reach their college and careers goals, E3 Alliance's work is making a difference for students and families in Central Texas. E3 Alliance's effective data use and collaboration with school district, higher education, community and business partners across the community are showing what's possible when we work to transform systems for better outcomes.