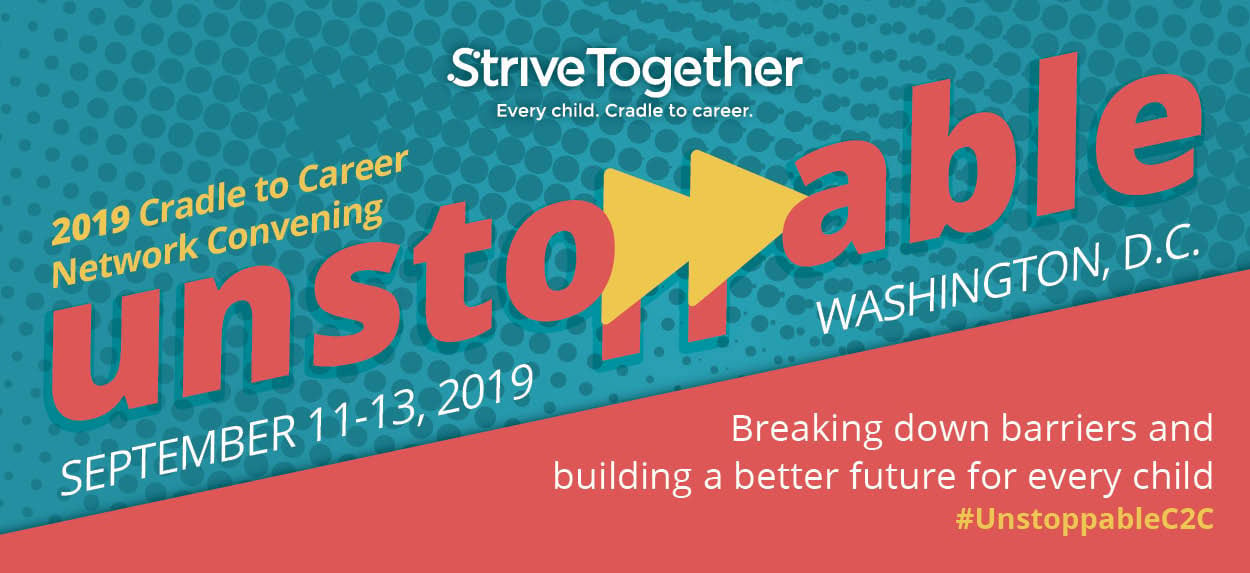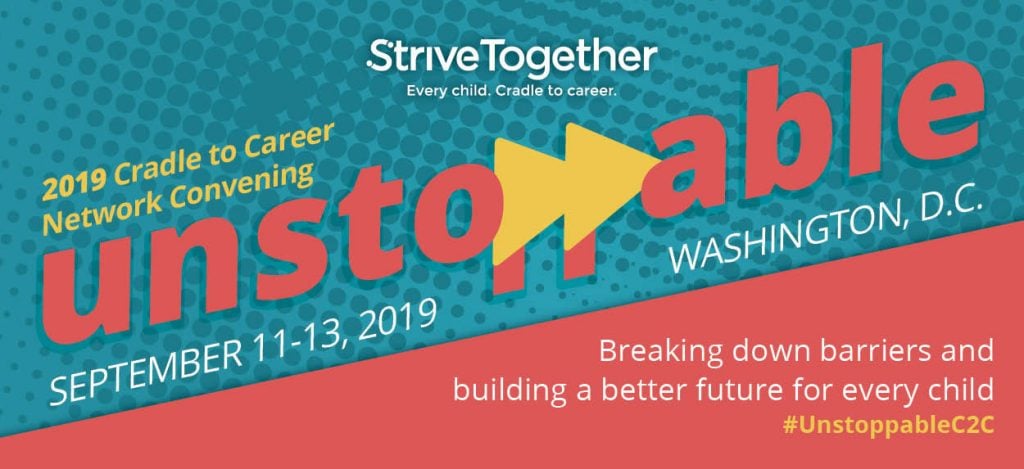 When we're united, we become unstoppable. Join us this September in Washington, D.C., for the 10th annual Cradle to Career Network Convening — a gathering of changemakers united in the work of breaking down barriers and creating opportunities for every child, regardless of race or zip code.
Can you feel the momentum? Let's build a better future together.
At the 2019 Cradle to Career Network Convening, you'll learn and connect with 400 local leaders and experts. You'll hear from engaging keynote speakers and choose from more than 50 interactive sessions and workshops, all aimed at accelerating your work to improve outcomes, change systems and close gaps. Learn about speakers, workshops and more. 
Our 2019 featured speakers include:
Stacey Abrams | Activist, author and civil rights leader
David Brooks | Op-ed columnist for The New York Times
Cecilia Muñoz| Vice President for Public Interest Technology and Local Initiatives at New America
Richard Reeves | Senior fellow in economic studies at The Brookings Institution
Jim Shelton | Education, policy and philanthropy leader
When: Wednesday through Friday, September 11-13, 2019. 
Where: Grand Hyatt Washington in Washington, D.C. Rooms are blocked at the hotel for attendees.
Who should attend: We'll feature innovative content that will apply to individuals in a variety of roles and sectors. Bring a diverse team, including partnership staff, leadership council members, community partners and investors.
Questions? Contact the convening team at c2cnetworkconvening@strivetogether.org.