Student Roadmap to Success
Our Student Roadmap to Success plots the course of a student's journey from cradle to career. The StriveTogether Cradle to Career Network identified six core outcome areas that are most critical for the educational success of every child.
All of our efforts focus on these six cradle-to-career outcomes:
Kindergarten readiness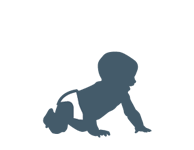 Kindergarten readiness is closely linked to future academic achievement and life success. Children develop fundamental skills and responses in early childhood that build strong foundations for reading, counting and social interactions. As a child's kindergarten readiness scores improve, studies show that third-grade reading and math scores rise accordingly.
Early grade reading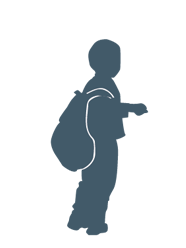 Literacy is critical to a child's academic success, and early grade reading is particularly crucial. Children in the early grades begin to transition from learning to read to reading to learn. Reading at grade level is one of the strongest predictors of later success in school, with data showing that disparities in literacy during the early grades are linked to persistent achievement gaps.
Middle grade math

Middle grade math has become an important milestone for high school persistence, academic achievement, college attainment and general preparedness for the workforce. Research indicates that students successfully completing middle grade math perform better in geometry, more advanced algebra, trigonometry and calculus. A child's math curriculum also has a strong link to college enrollment.
High school graduation

High school graduation is associated with higher earnings, college attendance and graduation, and other measures of personal and social welfare. Educational attainment has been shown to predict health, marital outcomes and crime. Increasing the educational attainment of one generation improves the next generation's academic and social outcomes.
Postsecondary enrollment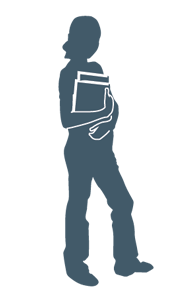 Postsecondary enrollment marks a critical transition in the cradle-to-career pipeline. Students, particularly those of color and in low-income households, are less likely to pursue education beyond high school. As more careers require technical knowledge, it's critical to ensure access to options and financial aid information for four-year universities, two-year programs and technical certifications.
Postsecondary completion

Postsecondary degrees are more valuable than ever. Workers with at least a bachelor's degree can earn more than do individuals with only a high school diploma. College attainment also is linked to improved health and social outcomes. Society benefits from a more educated population, including lower rates of criminal behavior and more community involvement. Connecting post-secondary graduates to good jobs is the ultimate goal of the cradle-to-career pipeline. Being employed within a year of graduation is crucial for achieving self-sufficiency.
Our approach cuts across organizations and sectors to achieve powerful, enduring systems change. But it does not generate impact overnight. A combination of partners, practices and patience are all vital for continuous improvement to lead to sustainable results. Over time, communities are able to identify gaps along the continuum and align resources to maximize impact for the success of every child, cradle to career.