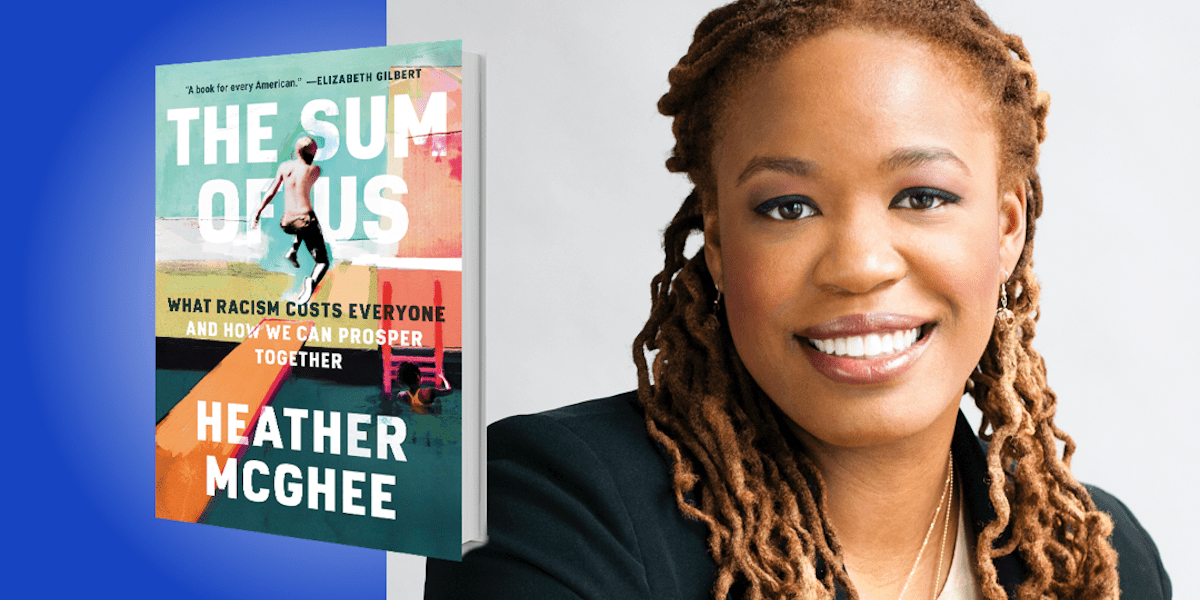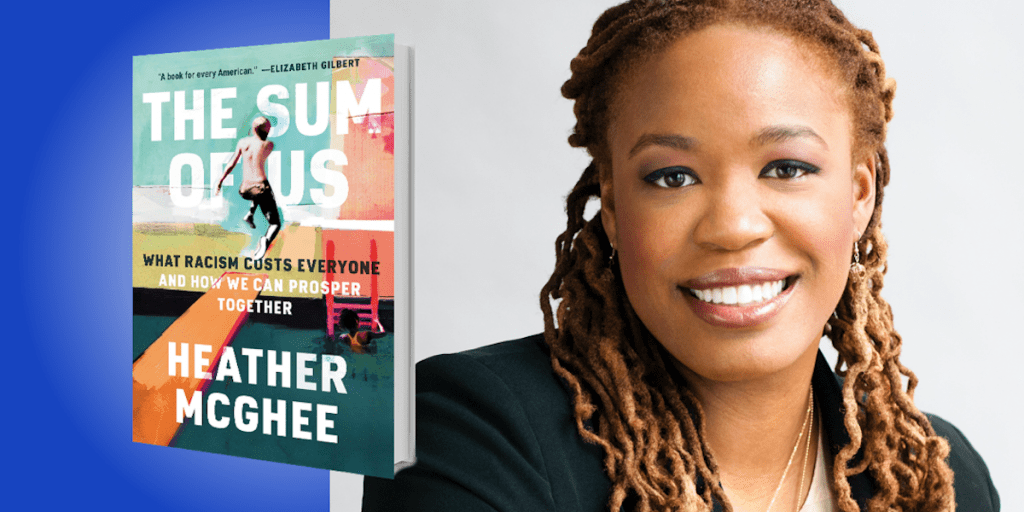 "Racism has a cost for everyone."
As Heather McGhee spent nearly two decades in the field of economic policy, she witnessed how racial and economic divides are costing us all with inequality rising and obvious solutions to inequality like high-quality early childhood education consistently kept off the table as they are today with the back-and-forth on the Build Back Better agenda.
McGhee explored these tensions in her bestselling book "The Sum of Us: What Racism Costs Everyone and How We Can Prosper Together." In conversation today with Jerry Hawkins, executive director of Dallas Truth, Racial Healing, and Transformation, McGhee shared insights on the history of racism and what we can do to acknowledge zero-sum narratives and work together to achieve what she calls solidarity dividends. Their conversation resonated with more than 300 participants at the 2021 Annual Convening this week and is relevant to our work.
The costs of zero-sum thinking
Rooted in history, McGhee described how the narratives of zero-sum racial hierarchy of human value was first a story that was invented to justify the nation's original economic model of stolen lands and stolen people.
"The zero-sum story tells folks that we're not all on the same team," McGhee said. This is not in our economic interest. The real costs of our social and economic divides affect all of us. Conservatively, racial wealth divides cost our nation $16 trillion.
Understanding the history of how racism has shaped community infrastructure is key to moving forward. Public goods in our country's history from housing to swimming pools have been racially segregated, excluding Black families from pathways to multigenerational wealth accrual and prosperity. McGhee used community swimming pools as a powerful metaphor for the costs of racism. When faced with the idea of integrating public swimming pools, many communities chose instead to drain their public pools "to avoid sharing the public good with a public that the white elite believed not to be good."
This phenomenon of the drained pool repeats itself in all aspects of community life from public spaces to housing to education to health care and more. It reinforces for me the interconnectedness of our nation's most pressing public problems. We can't improve education outcomes by solely focusing on what happens in classrooms. The patterns of racial and economic inequality that we see are a result of reinforcing inequitable systems and structures.
When people are ignorant of our racial history and these racist structures, we are in effect, draining our public pools again, McGhee shared. This is part of why root cause analysis and systems thinking is so critical to StriveTogether's collaborative improvement approach. Without shared goals and a common understanding of how we got to our current state, systems transformation is not possible.
Refilling the pools of public goods
McGhee introduced the concept of unlocking solidarity dividends that help everyone as the way to refill the pools of public goods and create shared prosperity. Gains are only possible when people work together across lines of race, like the Fight for $15 campaign that brought together Black, brown and white workers willing to reject the zero-sum narrative and work together.
Working together across lines of difference is at the heart of the work of cross-sector, cradle-to-career partnerships like StriveTogether's Cradle to Career Network. From Rochester, New York, to the Rio Grande Valley, Texas, from South Seattle, Washington, to Spartanburg, South Carolina, multiracial coalitions are organizing youth, families, practitioners and policymakers to uncover the roots of the shared narratives of their communities and rise to work together to shift policies, practices, resources and power structures so that every child succeeds. Only by working together across racial and ethnic lines and across political divides will we make progress.
"This lie of a zero-sum game has held us back for too long," McGhee reminded us. "I believe a multiracial coalition, like the one gathered here today, is showing us a different way. In solidarity, we the many, have the power to shape the future."