Recently I've talked with several Cradle to Career Network partnerships that are considering spinning out from their parent organizations to become independent 501 (c)(3) organizations. As I just spent the last year of my life working on the spin out of StriveTogether and have more than a few gray hairs as a result, I decided to write down some of my lessons learned from the experience.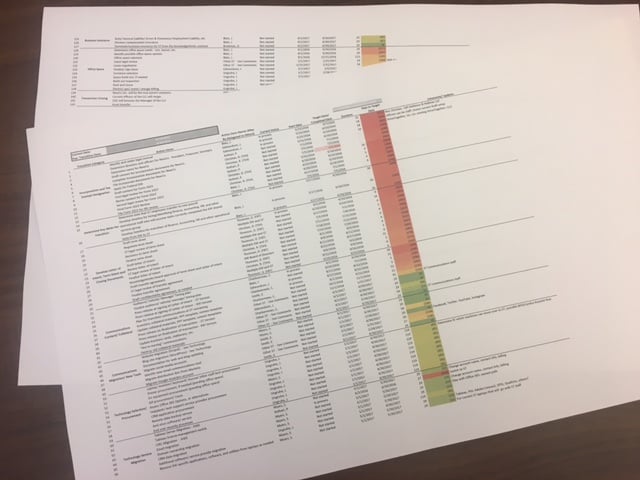 Determine the right path. First and foremost, you have to determine whether spinning out into an independent 501 (c)(3) makes the most sense for your partnership at this time. There are already more than 1.5 million 501(C)(3) organizations in the U.S. Consider whether your community needs another one. You might find that another organization could serve as your parent organization or perhaps you could take over an existing 501(C)(3) organization with a similar mission. Decide whether becoming independent can help your partnership achieve its results and make a decision from there. In planning for StriveTogether's spin out from KnowledgeWorks, we considered other national organizations with which we could partner to avoid creating additional infrastructure, but ultimately, after weighing the pros and cons of various options, we determined that independence was the right path.
Create a checklist. Once you've decided to go for independence, the next step is to create a massive checklist. I used an Excel spreadsheet and mapped the various steps to getting to independence, ranging from filing the appropriate incorporation and tax documents to changing our official name and address with vendors. My checklislt had 142 individual action steps organized into the following major categories: legal, communications, technology, human resources, accounting/financial and office space. The checklist included the task, who was responsible, the timeline for completing and the status. The checklist became my roadmap through the spin-out process and I reviewed and updated it weekly.
Hire an attorney. I get it. Attorneys are expensive, but I honestly don't know how you can get through this process without one. Early on in the spin out, we engaged a full-service law firm to help us. Throughout the process, we had to work with general business attorneys on the incorporation/organization formation, intellectual property attorneys on division of assets with our parent organization and general contract transfers, real estate attorneys on negotiations for our office space deal and human resources attorneys on the setup of benefits and other employee matters. We negotiated a nonprofit rate and tried to keep the legal bills to a minimum, but this was one of the biggest costs we incurred in going through the process.
Make friends with those who've done it before. I personally found great value in connecting with other organizations that had been through similar transitions. People were happy to share their wisdom and lessons learned. They shared examples of their own spin-out checklists and request for proposals for vendors and were great for vetting ideas and solving problems as we navigated the process. I distinctly remember one person telling me it would be the busiest, craziest year of my life — and it absolutely was. Any transition like this is an undertaking and you'll need support so make connections with others who have been there.
Consider outsourcing. One of the key lessons I learned from others who had been through similar organizational transitions is to leverage consultants and consider outsourcing some functions. Initially we had planned to outsource the majority of shared services we had been receiving from our parent organization. This includes the finance/accounting, human resources/benefits and technology functions. Ultimately, we determined we needed to build financial capacity in house and hired a director of finance and operations, but we did outsource our human resources/benefits function by joining a professional employer organization and we hired a managed services IT firm to handle our technology needs.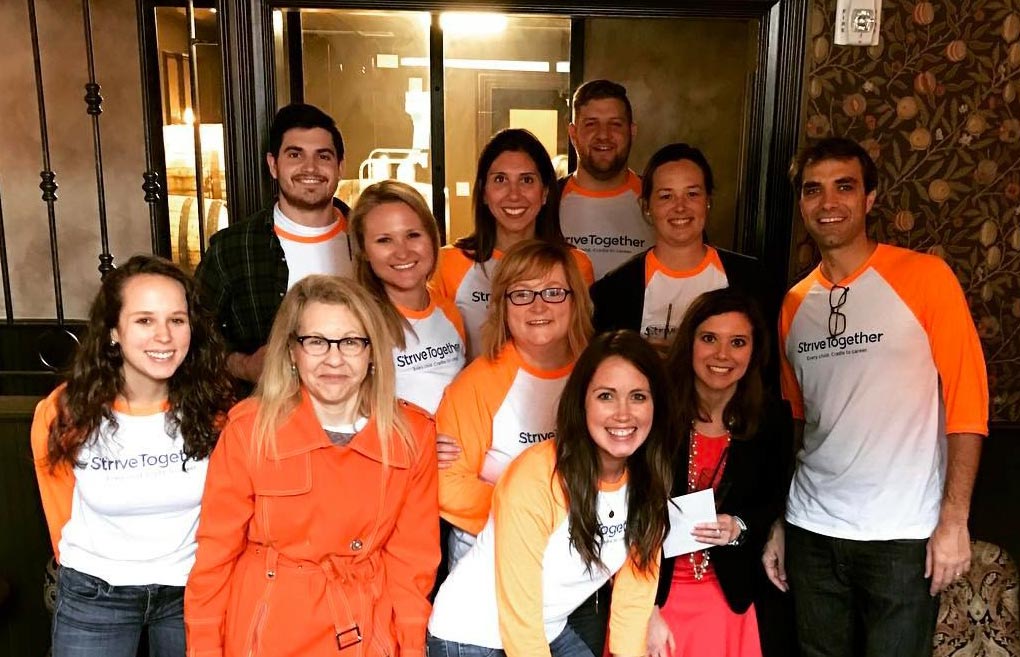 Navigating through an organizational spin out is a journey and you will need to exercise great patience to get through it. Although the focus of this blog is on the more technical aspects, I could write another chapter on the adaptive aspects, but will hold that for another time.
The one thing I will say on the adaptive nature of transitions is that you have to celebrate the small wins throughout the process. We celebrated every milestone from getting approval from the KnowledgeWorks Board to pursue a spin out (May 19, 2016) to getting our 501(c)(3) letter (September 30, 2016) to signing the paperwork making it official (March 31, 2017).
And on July 7, 2017, just a few days after America's Independence Day, StriveTogether will celebrate its own "Independence Day" by checking off item No. 142 on the checklist, as we move into our new office space, making all of the trials and tribulations over the past 18 months and every single one of my gray hairs totally worth it!