Highlights from the 2023 Cradle to Career Network Convening
NORTH STAR
charting the course to economic mobility
More than 600 changemakers gathered for StriveTogether's annual convening in San Francisco, California, in September. Joined with local and national partners, they shared learning as each works to improve economic mobility for youth in their communities. Economic mobility has been StriveTogether's North Star since our first convening in 2011.
BUILDING CIVIC INFRASTRUCTURE
from neighborhood to national
"That idea of nested infrastructure gives us an example of this vertical alignment from neighborhood to national." — Josh Davis, vice president of policy and partnerships
Cradle to Career Network member Mission Promise Neighborhood partners with the community, centering systems on the needs of kids and families to improve cradle-to-career outcomes. Together, they equip and empower young people to reach their full potential.
PLENARY INSIGHTS
voices of inspiration from StriveTogether plenary speakers
"Figure out how to have those community conversations. Bring in as many of those voices as possible that are talking about the direction we're trying to go." — Erik Stegman, CEO, Native Americans in Philanthropy
"We know that place-based partnerships are critical infrastructure in our communities. We've seen that time and time again." — Terri Ludwig, Ballmer Group
"Put young people in a position to lead, and they will make this world a better place." — Jerelyn Rodriguez, co-founder and CEO, The Knowledge House
"A community made up of systems that serve every young person is our dream — and the Cradle To Career Network is going to make it a reality." — Jennifer Blatz, president and CEO, StriveTogether
INSIGHTS
keynote reflections
NEW NARRATIVE RISING
original piece performed by Kaila Love
The 2023 Cradle to Career Network Convening closed with a spoken word performance from musician and speaker Kaila Love. A Bay Area native, Kaila received her bachelor's degree in political science from the University of California, Berkeley. She's performed hundreds of shows, released three EPs and earned an associate degree in recording arts. Download the full poem here.
GETTING BETTER RESULTS FOR EVERY CHILD, CRADLE TO CAREER
bright spots on the pathway to equitable outcomes:
lessons from the 2023 Cradle to Career Network Convening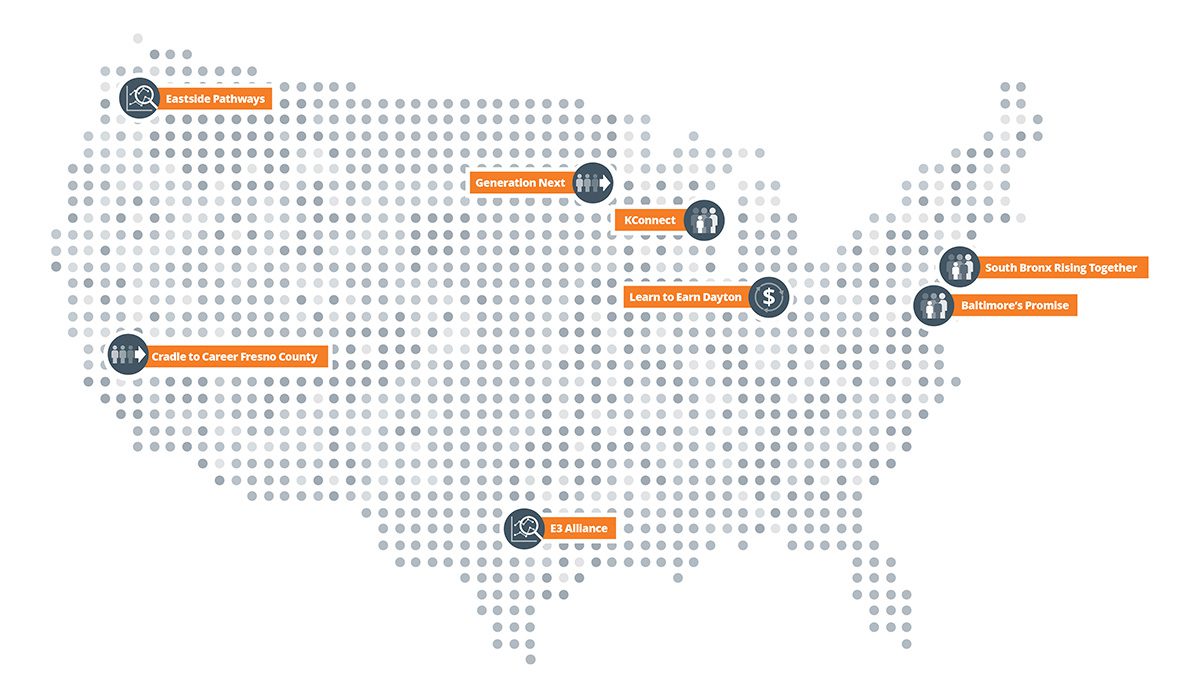 The 2023 Cradle to Career Network Convening brought together partnerships from across the country to share learning. Sessions were designed to advance progress along the StriveTogether Theory of Action™, specifically the shared community vision, evidence-based decision making, collaborative action and investment and sustainability pillars of work. These pillars are the primary components in building and sustaining the civic infrastructure communities need to change systems to improve cradle-to-career outcomes for Black, Indigenous, Latine and Asian youth and youth experiencing poverty. StriveTogether's seven cradle-to-career outcomes are key milestones on the path to economic mobility.




KEY MOMENTS
join the conversation on social media with #ConveneC2C
AWARD WINNERS
presenting our annual awards at the convening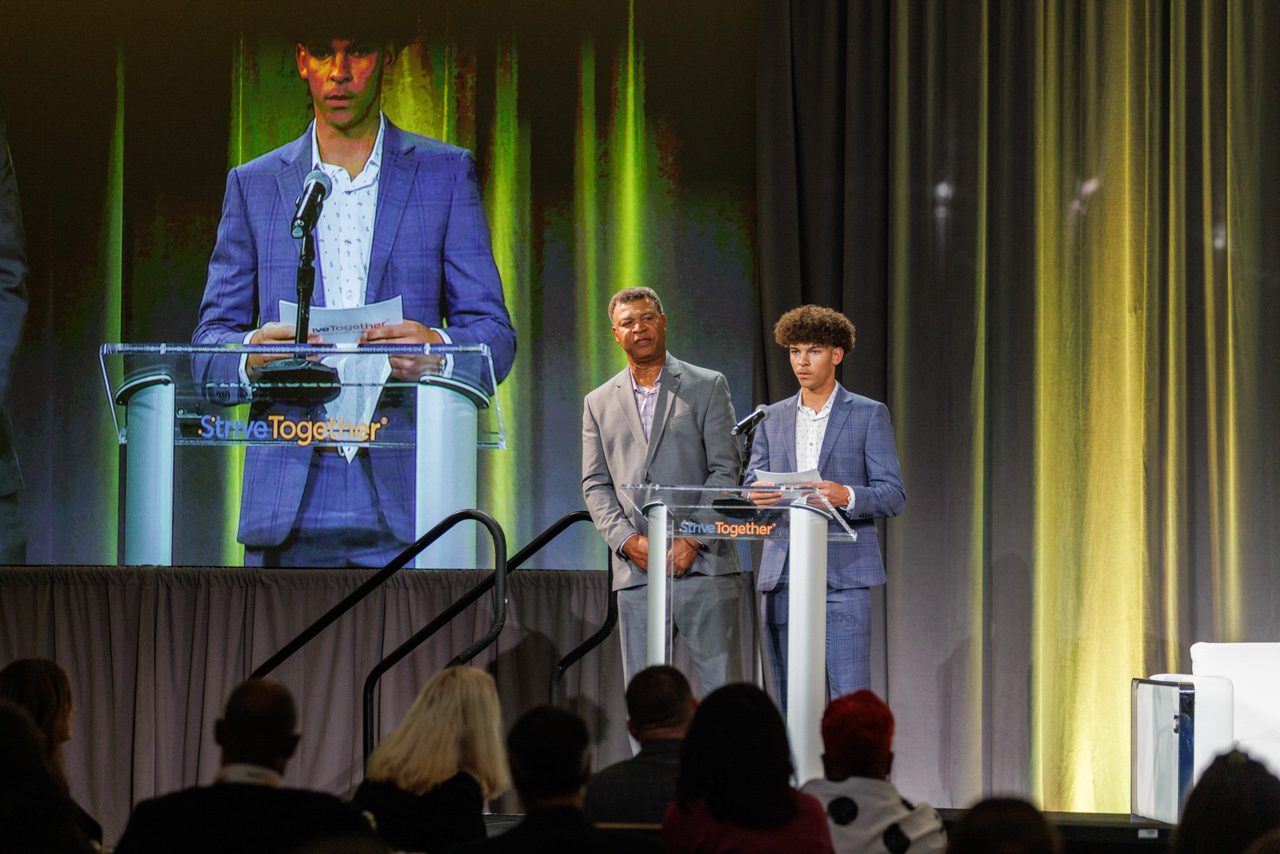 Presenting our annual awards at the convening, StriveTogether honored a cradle-to-career champion, a school district leader and an organization for leading equitable outcomes in their communities.
Dr. Thomas Lasley II of Learn to Earn Dayton won the Bill Henningsgaard Cradle to Career Champion Award.
Dr. Silvy Un Lafayette of St. Louis Park Public Schools won the inaugural Cheryl Broadnax Award for Innovation and Results, presented by Cheryl's husband and son.
Baltimore's Promise received the Nancy Zimpher Courage in Leadership Award.

fueling leaders. igniting change.
StriveTogether provides training to help community leaders strengthen their ability to work across sectors, change systems and achieve equitable outcomes. Grounded in proven approaches and tools used by nearly 70 communities in the StriveTogether Cradle to Career Network, the courses and workshops have been tested by national partners.
TRAIN WITH US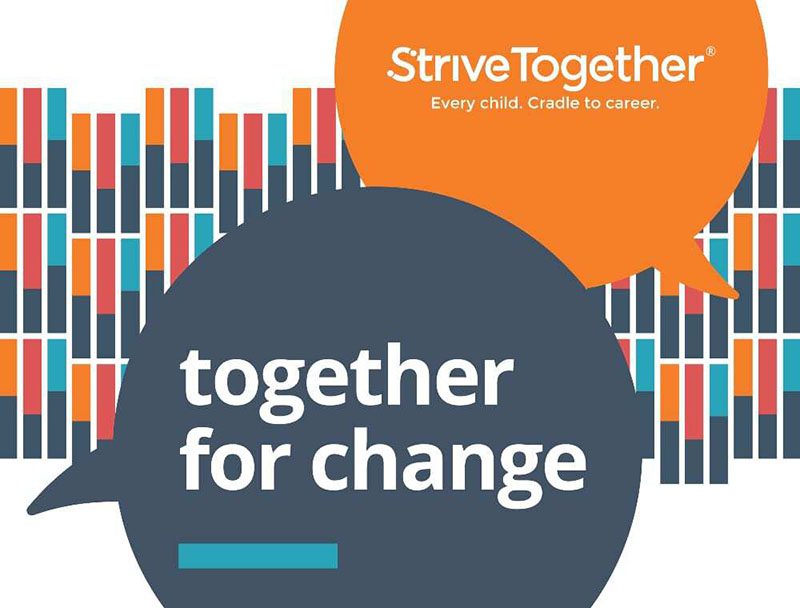 Our Together for Change podcast features StriveTogether leaders and our partners from across the country in conversation about breaking down barriers and improving cradle-to-career outcomes.
LISTEN AND SUBSCRIBE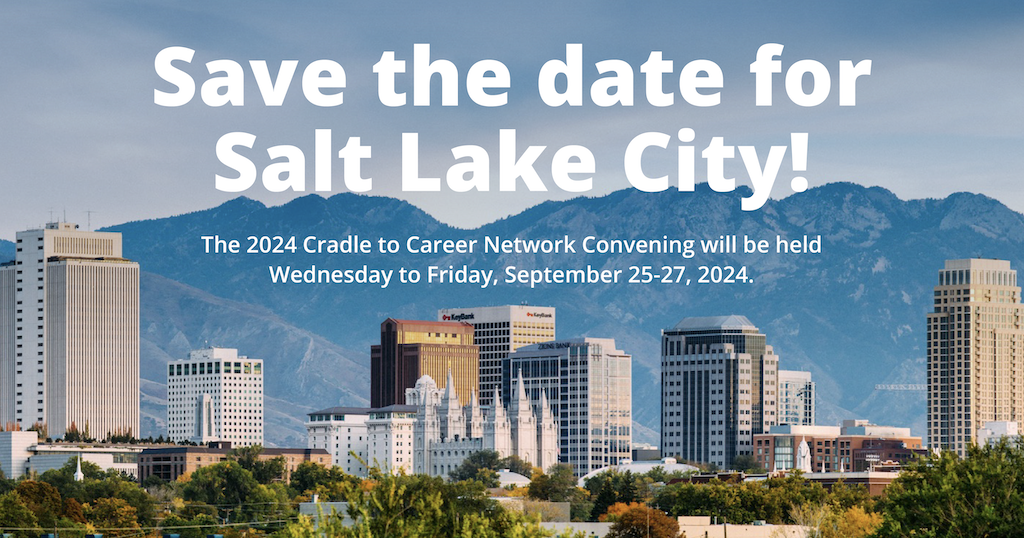 save the date for Salt Lake City
The 2024 Cradle to Career Network Convening will be held Wednesday to Friday, September 25-27, 2024.
SUBSCRIBE FOR UPDATES
OUR SPONSORS
investing in an equitable future