The 2019 Art Inspires scholarship application is available in English here. La aplicación de la beca El Arte Inspira está disponible en español aquí.
There is an overused idiom often said about art: "A picture is worth a thousand words." While the phrase is cliché, it speaks to the power of the arts to evoke emotion, explain the inexplicable and inspire action.
Last year, StriveTogether launched the Art Inspires scholarship for high school seniors and postsecondary students. Student artists from our 70 Cradle to Career Network communities across the country expressed what community, courage, equity, progress and results (our core values) meant to them. StriveTogether awarded five $1,000 scholarships to the selected artists: Amaia Johnson and Denzel Chase from Memphis, Tenn.; Camille Richmond  and Lauren DeMarco from Charleston, S.C.; and Shani Salinas from Racine, Wis. Their winning pieces of art are now exhibited in StriveTogether's Cincinnati headquarters.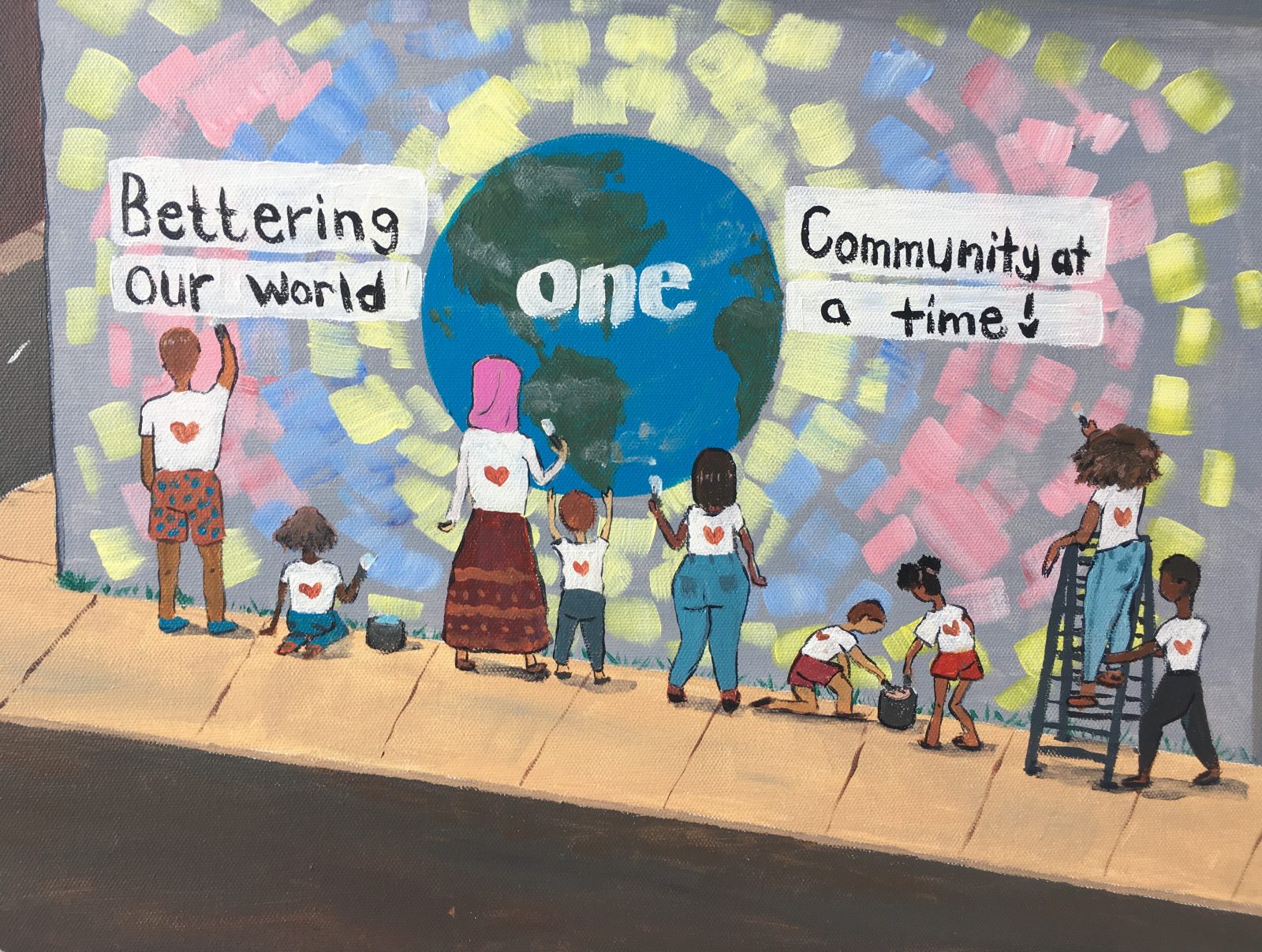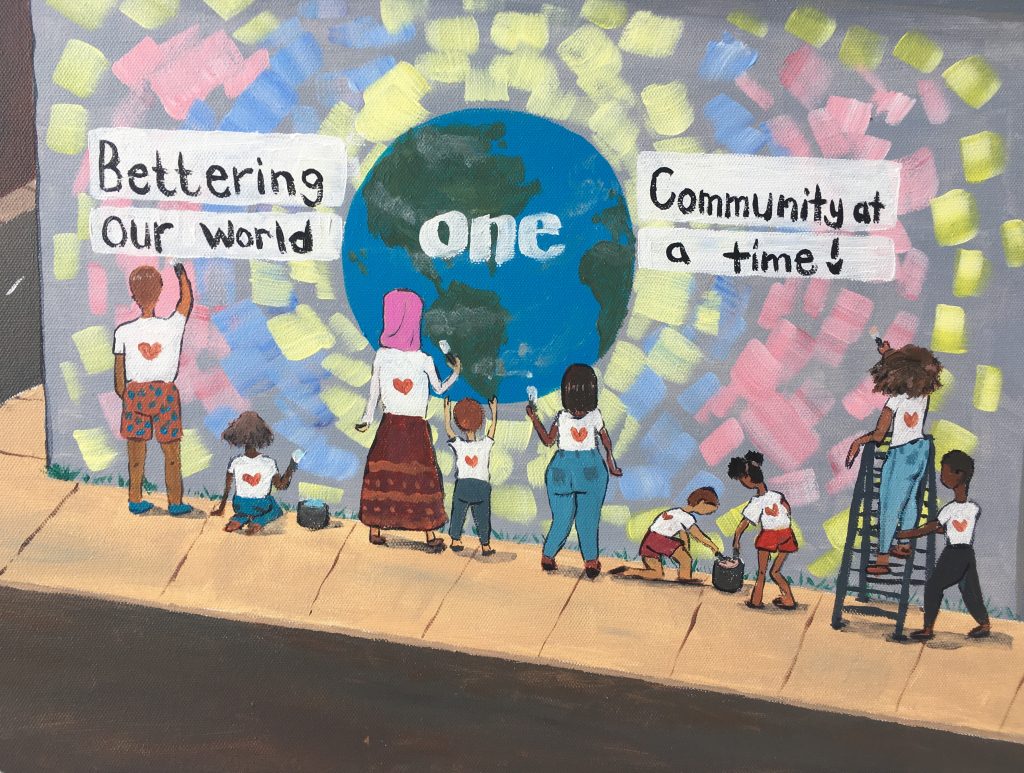 Each of the artworks captured a unique aspect of StriveTogether's mission and values. I was particularly inspired by the way Amaia visualized the work we do — a community coming together to create a mural. She described her painting by saying,
"I saw children and adults working together to accomplish something… The kids learn that working together is the only way to successfully make a change that is bigger than themselves."
This year, students will find inspiration for their visual art from two pieces of spoken art. At our national conference in October, Christian Paige, an educator, keynote speaker and spoken word poet who grew up in Tacoma, Wash., performed two poems. The first, "Trees," describes how a local Tacoma organization empowered Christian and his peers not to only succeed academically but to grow into young leaders and changemakers in their communities. The second, "The Eyes of Your Enemy," envisions what equitable opportunities look like for every child and challenges communities to come together to make that vision a reality.
To apply for the 2019 Art Inspires scholarship, students should create a work of wall art or a sculpture that expresses their interpretation of "Trees" or "The Eyes of Your Enemy." Each submission should include a video by the artist that explains the piece's inspiration and meaning, photos of the artwork, a scholarship application form, and proof of enrollment or intent to enroll in a postsecondary institution.
Applications should be submitted to info@strivetogether.org by May 10, 2019. Scholarship winners will be notified by May 29 and will receive their award upon receipt of the student's proof of enrollment and submission of their artwork to the local Cradle to Career Network partnership. The 2019 Art Inspires scholarship application is available in English here. La aplicación de la beca El Arte Inspira está disponible en español aquí.
Christian's poems created a powerful call to action. In "The Eyes of Your Enemy," he said,
"The only gaps that truly exist are the ones that we allow to persist when we wish instead of move… Dream instead of create. Tomorrow is too late. Our children can't wait another year to be loved and supported from cradle to career."
Through his performances at our conference, Christian ignited a sense of urgency and inspired education leaders and practitioners to return home newly invigorated to create change. I can't wait until May 2019 when 10 more artworks will create new inspiration for StriveTogether's communities!