Guest blog post by Jason Brown, vice president of communications at Envision Utah
The prenatal-to-age 3 development landscape is abuzz in Salt Lake City. People from many different organizations are anxiously engaged in making sure parents have the tools, knowledge and support they need to help their children get a great start. When we're not finding ways to support families and children, we're finding ways to collaborate and work together. Get us in a room together, and it's almost electric — you know Utah is going to be a better place when we're done.
But how did we get here? Is there a secret behind the early development energy in Salt Lake City? The answer is yes. There's at least one two-step secret most of us have figured out.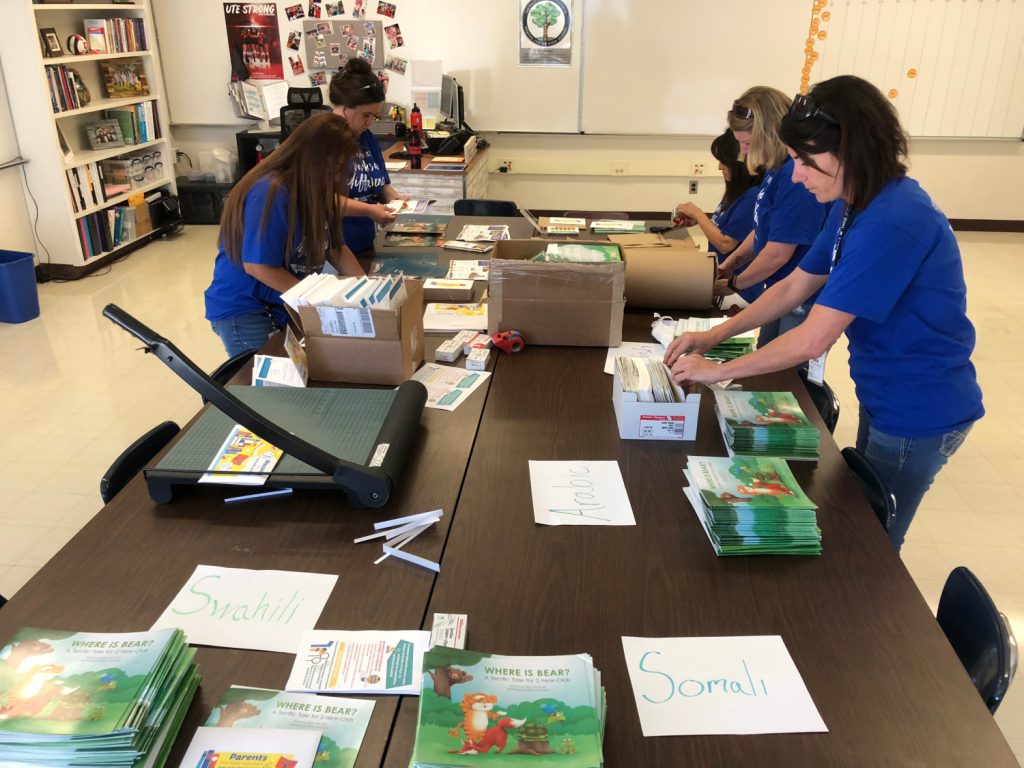 First, think of the perfect early development program — we can all do it. We've mapped it out on white boards, memos and one-pagers, or we've at least thought through it in the shower. It's a perfectly planned, coordinated and executed program — running from the state levels through education systems, child-care providers, health-care providers and community organizations — to reach families with tested, culturally appropriate messaging and support. Not to mention an academically rigorous way to evaluate and refine our programming effectiveness at each level. It includes low-cost professional development that no one ever misses. And there's a simple, effective way to make sure every child and family gets the support they need.
Second, throw this plan out the window.
In the real world, we're lucky to get a handful of the right partners in the room at the same time — and even luckier if the same handful attend the next meeting. Organizations move at different paces. Some people follow through better than others. And everyone in a major partnership still has their own organization's other work to deal with.
We don't have this perfect program. But we still have a bunch of people and organizations who are working together — or at least side by side — to improve early development for children in Utah. And even on the rough days, we know we can make a difference.
So, for real this time, here are a few of the lessons we've learned:
Start where you have influence. One of the apparent challenges in prenatal-to-age-3 development is that nothing is centralized. It might be easier if there were a czar of early childhood development who regulated every program and service, but there's not. Some of us work at nonprofits that serve families, others manage community partnerships or the state's Ages and Stages Questionnaire (ASQ) programs, but no one has the influence to run every program or reach every family. So, we start small — wherever we have influence. When our StriveTogether prenatal-to-age-3 group was selecting our target population, for example, we zeroed in on children in families who live within the boundaries of Title I schools in the 84115 ZIP code and who also have older siblings enrolled in the Granite School District Preschool. It sounds small, even obscure, but there are still hundreds of families that we can impact. And we all have direct influence there — we didn't have to convene or convince anybody else to start doing something in that community. Of course, combining efforts and convening partners is essential. But while you're doing that, there's a lot that smaller partnerships can start doing.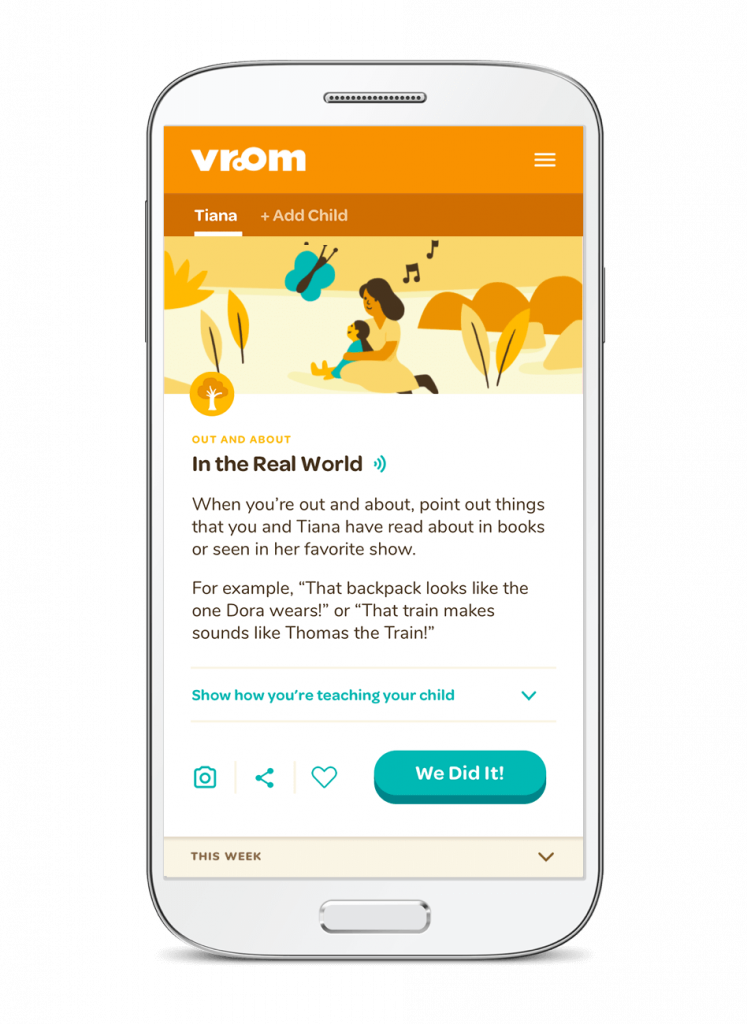 Offer something concrete. It's easy to figure out what you want to communicate or what support you want to provide to parents. And it's even pretty easy to find community partners who want to help. But something magical happens when there's a program or message that you can hold in your hand — somehow having something concrete helps things start to move. In one case, this happened in our community with the Vroom platform. Vroom uses an app or text messages to send parents simple daily tips to help them engage with their children in ways that will promote healthy brain development. The moment some pediatricians, preschools and even religious groups had the Vroom app on their phone and could see the tips that parents would read, they went from saying "This definitely aligns with our values" to "Yes, we can have these conversations with parents!" and "Yes, we'll encourage parents to download the Vroom app!"
In another case, we wanted the governor to share a message about the importance of early development. He was supportive but didn't have a clear way to get that message out. Then we asked him to sign a specific note that was going to be handed out with specific children's books at specific community centers. A week later, we had a note printed with the governor's signature. All it took was something concrete and tangible.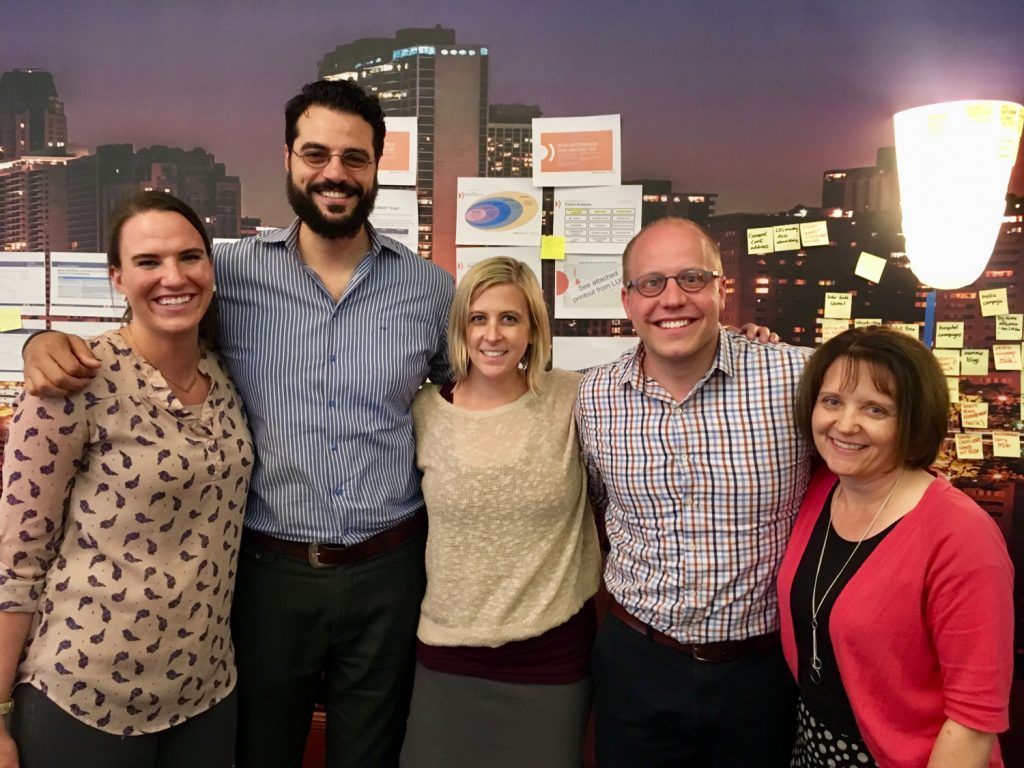 There's room in the sandbox for everyone. You may have noticed the last two examples weren't just different outreach strategies, but completely different tools. And that's the next lesson we've learned. It's enticing to envision everyone using and promoting the same platforms, tools and messages. But for all the reasons outlined above and more, that's just not likely to happen. And even if it could, think of how long it would take to pull that off. Kids grow up fast and parents need support now — not in three years when we have the funding and programming squared away and all the right organizations on board. So maybe you have a statewide ASQ program, or maybe you're using Vroom, or pushing Bright by Text, or maybe your local district is using ReadyRosie or any number of other early learning tools. Or maybe like us in Salt Lake City, you have all of these and more running in your community! We could waste time (not to mention enthusiasm) by trying to push everyone to the same program, but we're not. Instead, we're finding synergy between different programs. A message about Vroom or Bright by Text might lead people to ASQ. Or vice versa. There's room in the prenatal-to-age-3 sandbox for everyone, and there are plenty of families to go around.
There's a long way to go in our community — and probably in yours, too. But there's energy and drive and optimism here. And we're finding ways to get things done. If there is one secret, it's this: We don't let perfect be the enemy of good. We can imagine a perfect program and a perfect way to help our community. But if we spent all our time getting everything perfectly in order, we'd miss out on a lot of opportunities to do good.
Jason Brown is vice president of communications at Envision Utah, an organization that engages people to create and sustain communities that are beautiful, prosperous, healthy and neighborly for current and future residents. Envision Utah is a partner of Promise Partnership of Salt Lake, one of six Cradle to Career Network members participating in the StriveTogether Prenatal to Age 3 Impact and Improvement Network, done in partnership with the National Institute for Children's Health Quality.