Through the 2018 Art Inspires scholarship, StriveTogether recognized five student artists for outstanding artwork reflecting StriveTogether's vision and core values, including educational equity. The scholarship winners will receive a $1,000 college scholarship and have their work displayed at StriveTogether's Cincinnati headquarters. Each of the five students will be highlighted on our blog.
The theme of educational opportunity is central not just to Lauren DeMarco's artwork, but to many aspects of her life. Throughout high school, Lauren supported low-income students as a mentor and tutor in a variety of subjects.
"I've seen the social, educational and economic obstacles that many kids face, and I want to help students have equal educational opportunity," Lauren said.
Lauren, who graduated from Academic Magnet High School in North Charleston, S.C., will attend Wake Forest University in Winston-Salem, N.C., where she plans to major in English and visual art. As an aspiring magazine writer and editor, she hopes to one day create a magazine for girls that encourages their academic ability and promotes their achievements.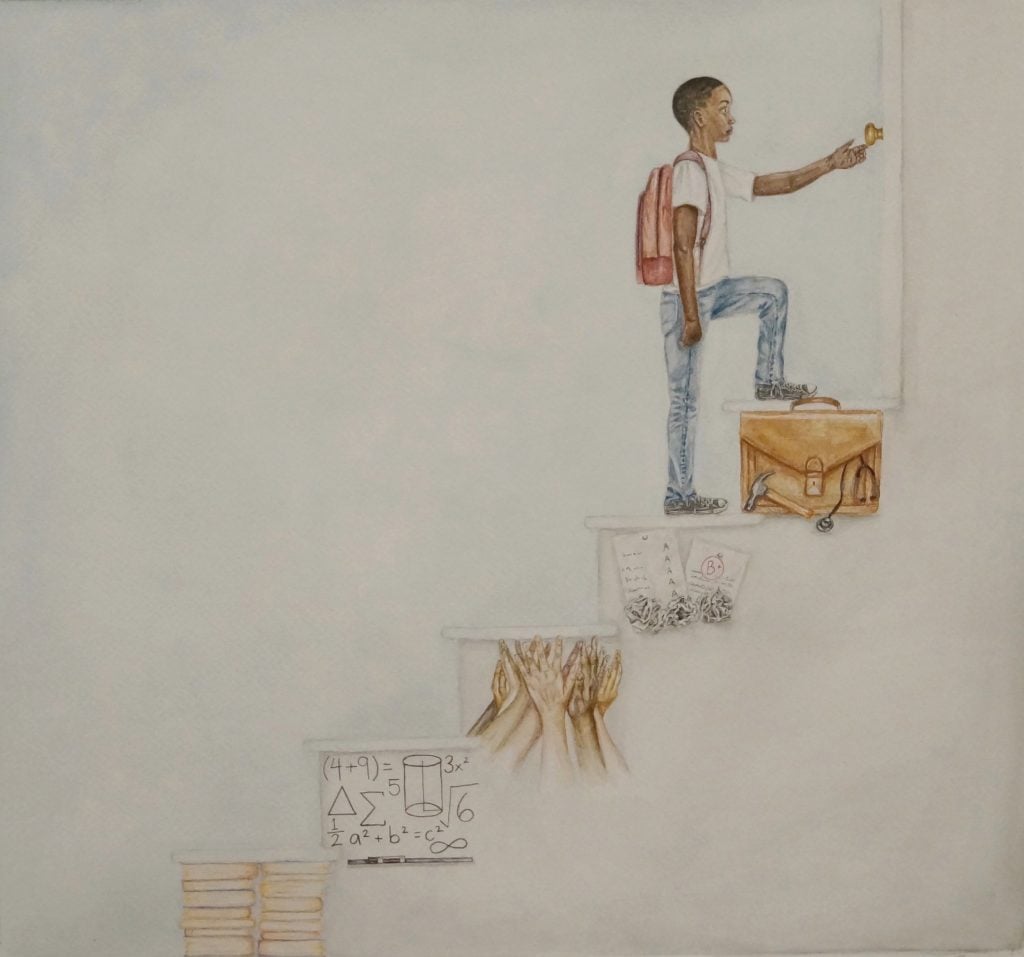 Her winning art piece depicts a student climbing a staircase, representing the educational journey to which every child should have the right. Each stair represents a different component of education, including math and reading skills, community support, hard work and future career opportunities.
"Through the opportunity to climb the staircase and embark on an educational journey, a student can reach the doorway and find their success," Lauren said.
In Lauren's community of South Carolina's Berkeley, Charleston and Dorchester counties, StriveTogether Cradle to Career Network member the Tri-County Cradle to Career Collaborative supports students to find that success.
"I believe that educational success means giving students all the tools they need to achieve the career and life they want in the future," Lauren shared. "I believe that everyone should have the chance to discover what success in their own life means through education."