"We are community artists. We get to weave big visions with data and information … Sometimes we pull, sometimes we push, and the weaving is as much art as it is science." — Becky Hoffman
The 2018 Cradle to Career Network Convening in Seattle last week was our biggest and best ever! I know we say that every time, but this year we scaled up in so many different ways. More than 500 people came, united in their belief that our kids deserve better and that to go far for them, we must go together. We heard from incredible keynote speakers, including having our bubble of privilege burst by Brittany Packnett.
One of the greatest highlights was spoken word poet Christian Paige, who gave two powerful performances at our ninth annual event. When I returned home this weekend, I found myself reflecting on many verses in his poems. These are a few that have me feeling rejuvenated:
"there's too much at stake to fake like we are not fighting against more than just misfortune"
"the only gaps that truly exist are the ones that we allow to persist when we wish instead of move"
"we should feel like megaphones amplifying the voices that have been forced into a whisper"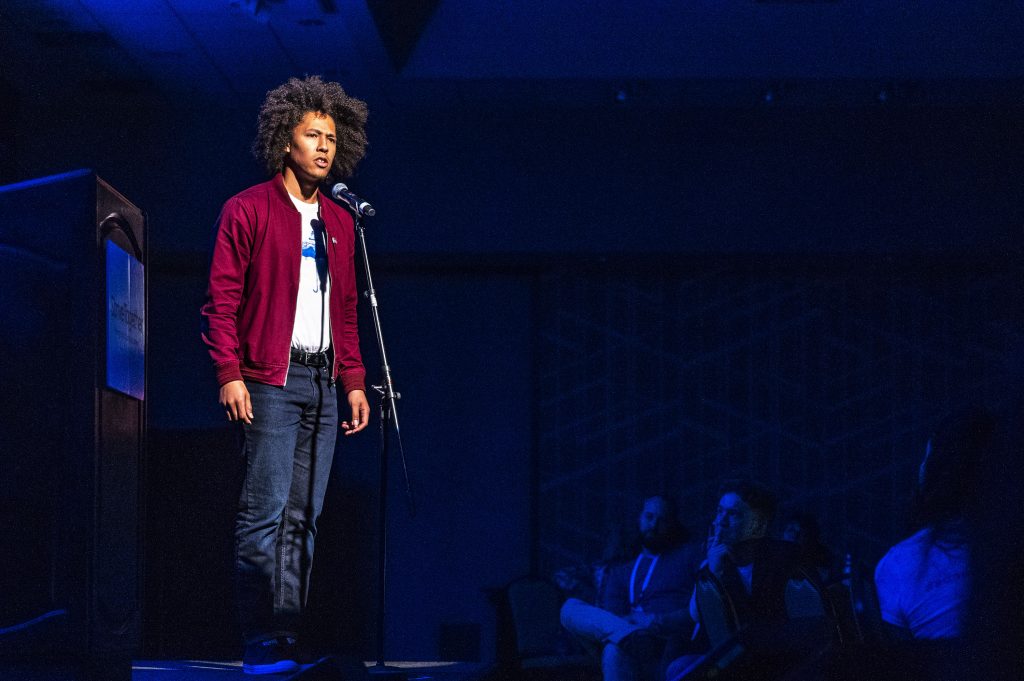 And from what I've seen on Facebook and Twitter from Network members, many of those with us in Seattle last week feel the same. We are here doing this work because we know ZIP code shouldn't determine life outcomes any more than identity should. We are community artists working with data and information, but the stories we weave must show every child is a dream waiting to be realized, not just a number to be counted.
At the convening, we celebrated amazing achievements, including:
Two Cradle to Career Champions! Let's give congratulations again to Lisa Morrison Butler, commissioner of the Chicago Department of Family and Support Services; and Becky Hoffman, CEO of the Youth Initiative Adams County.
10 communities that have reached the proof point designation — that's double the five we set as a target in 2018! Although there are still many more milestones to meet, this kind of progress shows that we can and will get better results for kids across the country.
20 partnerships that are advancing policy and upward mobility through the Cradle to Career Community Challenge's Opportunity and Strategic Initiatives funds.
We are starting to see the needle move in many communities over the last several years, and I'm excited to keep the momentum going. We have to go together in order to go far in closing every gap and opening up every opportunity, particularly for children of color and children experiencing poverty.
During our fantastic lineup of plenary speakers and presenters this year, three key insights emerged for me:
"The challenges of education and gaps aren't challenges one person or organization will be able to fix. We must all play a part. You have got to work in community." — Dr. Jill Biden
Although we have far to go before every child truly succeeds, we have much to be optimistic about in America. Teachers, organizations and communities are coming together to rethink local needs and share best practices, like all the people at our Convening last week. Dr. Biden, a longtime English professor at a community college, credits her students for helping her see the need for a cradle-to-career path. And we observed that need ourselves through the Cradle to Career Experience by Summit Education Initiative.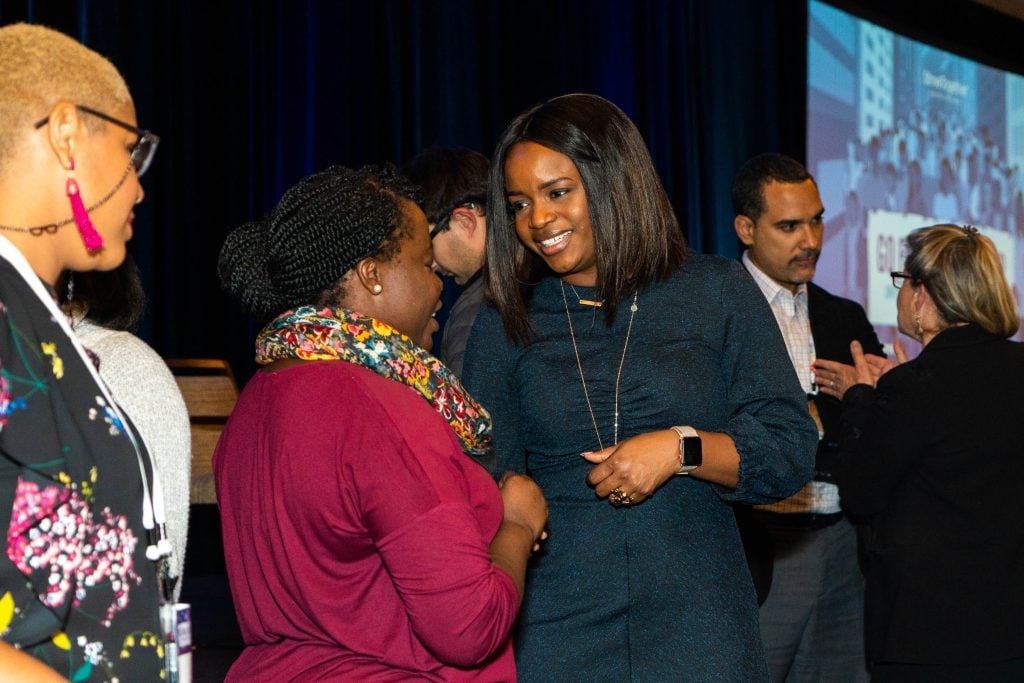 "To fight for the equity of all children is the fight for the soul of a nation. You can't fight for the soul of a nation with data alone." — Brittany Packnett
Brittany's message is clear: Data only tells part of the story. And data appeals to the mind, not the heart. We have to work harder to identify and tell the whole story — the qualitative as well as the quantitative, the telling of triumphs in addition to the assessment of needs. We need to support youth to lead and seek change, because they have the missing piece to the story we are trying to tell. When love truly informs power, the people closest to the problem are the ones identifying solutions and making decisions.
"I don't need to be empowered; I have power. I just need a space to use it." — Abby Nash, quoting a student
For far too long, the leadership and voices of students, parents and community members have been undervalued if they aren't the right age or don't have the right degree or title. We must recognize their ability and power to ignite change. Our job is to create a shared community vision with children and families instead of for them. This shift in how we operate will take time and a sustained effort, but more communities across the Network are intentionally involving youth and families in our fight for equity.
The Cradle to Career Network never ceases to amaze me. Thousands of people across the country are uniting for equity and going farther together. Each person is trying to accomplish something that no one else has succeeded in doing before. We are striving to end the cycle of poverty, break centuries of systemic racism and give kids the chance to be whoever they want to be.
In the Cradle to Career Network, insights must lead to action for real impact. Looking ahead, we have a lot of hard work between now and 2023. Our next audacious goal is to have 24 communities in sustainable systems transformation by 2023, and I know we can get there together through the deep commitment and relentless efforts of everyone in the Network.
Thank you to everyone who joined us in Seattle. The power of the Cradle to Career Network is unstoppable, and if we are united and ignited, we can ensure the success of every child, cradle to career. As Brittany Packnett said in her keynote, I stand in the power of my responsibility and yours — and hope you do, too. So, what do we look like in the eyes of our enemy? I will echo Christian Paige and say READY!