I love succession planning. Not because of my history operationalizing it at scale, not because my knowledge of its many benefits, but because of how during a succession planning process, I was able to self-actualize through a supportive and encouraging environment. In short, it allowed me to feel valued and heard, as so many employees desire in the workplace.
My succession planning story starts almost 10 years ago. I transferred to a new role under the vice president of human resources. At the time, I was just becoming a specialist in the field of employee relations and I felt intimidated reporting directly to our top executive.
Before our university had a formal succession planning program, I remember my leader doing something very intentional — she asked me to reflect on my career aspirations. After deliberating, I told her that I wanted to one day become a vice president myself. She could have taken this as a threat. Instead, she immediately set me on a path that demonstrated what it would take to achieve my goals.
The approach of leading from a person-centric (vs. task) mindset was surprisingly refreshing. Many leaders who I had previously worked with didn't spend time on my development as an individual. They only cared about what I was able to produce, and if they did discuss my career aspirations, it was simply a forced conversation during an annual performance conversation.
This leader was different. She created an inclusive space for me while I was an early-career professional and was instrumental in my growth into an executive. During this process, she also transformed my idea of what leadership looks like in practice.
Here are three key insights about succession planning I learned by working with this leader.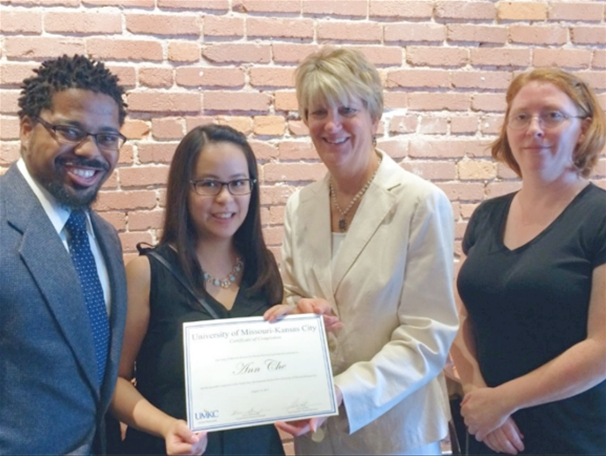 You don't need an official succession planning process to get started.
I began to view my direct supervisor as a true leader early on in our relationship, and through weekly meetings, she got to know me very well, including details about my passions, work preferences and specific growth needs. Our 1:1 interactions consisted of typical updates but also included conversations about what I thought about projects she was working on. What I realized later is that she was not stumped or dumbfounded by the obstacles she encountered — she was slowly introducing me to the unique challenges I would face in her role and also taking the time to understand my point of view.
As opportunities arose related to professional development, I was always excited to attend conferences, trainings and other events. My leader also guided me to resources that would help me reach my career aspirations.
Succession planning takes a leader with vision, long-term orientation and patience.
When succession planning officially rolled out in the company, my annual performance review transformed into an activity focused specifically on me attaining my ultimate goal. Many of my leader's responsibilities were delegated to me for the purposes of furthering my skills and, later on, my executive presence.
Eventually, my team of direct reports grew to around 11 employees, and I become an executive in a department of 30 employees. My personal experiences with succession planning and employee development were made significantly better by a leader who demonstrated true leadership — and exceeded what the organization initially required — by proactively supporting my growth into an executive.
Succession planning is not something reserved for top-level positions.
Succession planning, done both on a formal and informal basis, was transformational for me early in my career in talent management. Being mentored, coached and developed through many different projects and opportunities not only provided me with the ability to grow on the job, it showed to me the value of a humanistic approach to leadership and how leading with compassion can result in an inclusive work environment. It's an approach I carry forward in my position as vice president of people, values and culture at StriveTogether.