Guest blog post co-contributed by April Black, deputy executive director at Tacoma Housing Authority, and Elvin Bucu, director of systems alignment at Graduate Tacoma
I always find it helpful to get out of my "Tacoma tunnel vision" and see how other communities think differently. I recently had the chance to learn with eight other communities from across the country at a convening of the StriveTogether Opportunity Fund. We came together in Denver to share progress and insights from our work to change systems, including effectively collaborating across the community.
Tacoma Housing Authority commits to helping our customers succeed as parents, students, wage earners, tenants and builders of assets. With StriveTogether Cradle to Career Network member Graduate Tacoma, supported by the Foundation for Tacoma Students, we share a vision of a Tacoma where every child succeeds. We work toward this vision with other organizations in different sectors, like education, health care, transportation and more.
As federal resources continue to decline or remain flat, we look to cross-sector collaboration as the best way to use housing dollars to meet other goals. We invest in helping young people succeed as students. We also help our local school district and colleges succeed in serving low-income students, all of which aligns with the work of the Graduate Tacoma movement.
Here are a few of the ways we use our housing efforts to support kids in every aspect of life:
Hosting a Head Start program
We host a Head Start program at one of our housing properties — the only school district Head Start in Tacoma not hosted at a school. The Head Start model takes a comprehensive approach to meeting the needs of young children, including education, health, parent involvement and social services.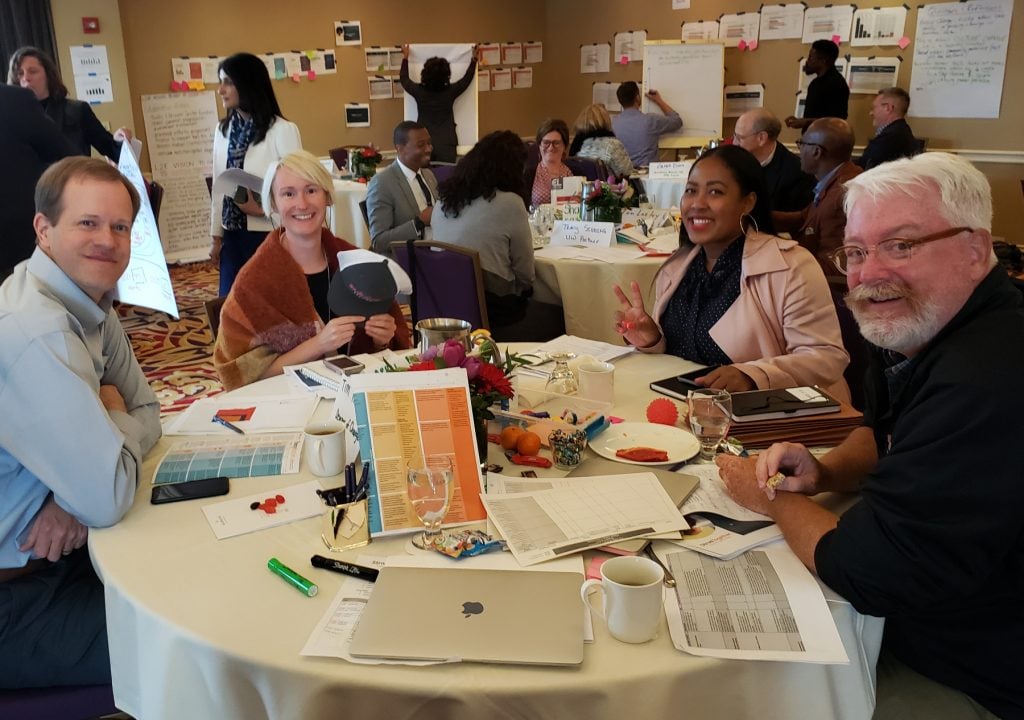 Providing immediate housing for families and students
We partner with Tacoma Public Schools to make housing immediately available to homeless and near-homeless families. Backed by a federal law called the M​cKinney-Vento Homeless Education Assistance Act, this partnership ensures immediate enrollment and educational stability for homeless children and youth.
We also partner with two Tacoma colleges to make housing immediately available to homeless and near-homeless students. In the first three years of this program, participating students have reached higher persistence rates than other homeless students and higher GPAs and graduation rates than the general campus population. These results have motivated us to expand the program to serve more students.
Building our relationship with the Foundation for Tacoma Students helped me see that we could expand this program to homeless high school seniors who are old enough to sign their own leases. After returning from Denver, we dove into these ideas and are planning to launch the expansion this fall. This expansion shows homeless high school students that there is a path to college and economic mobility. Housing is foundational on that path.
Helping families save for the future
We offer a Children's Savings Account program to the children at our largest housing property. We open a savings account for each child in kindergarten and continue matching their savings through elementary school. Beginning in middle school, we deposit funds in the account each time a student meets a milestone that will help them graduate from high school and enroll in college. The student has access to their funds after graduating from high school and enrolling in a postsecondary program.
The goal of the program is to plant a seed with parents and children when children are young to let them know that college is for them and we support their goals. We continue to work on building a true college-going culture. The work of our local StriveTogether network is a key to helping us do that.
Attending the Opportunity Fund convening was exciting and reinvigorating for me. Thank you for letting me into your circle. I am motivated by the work to come!
Graduate Tacoma was awarded a grant through the Cradle to Career Community Challenge's Opportunity Fund, focused on deeper systems change through aligning education with other sectors like health, housing, transportation and more.