Josh Davis brings more than 15 years' experience in fundraising and government affairs to new role as vice president of external affairs at education-focused organization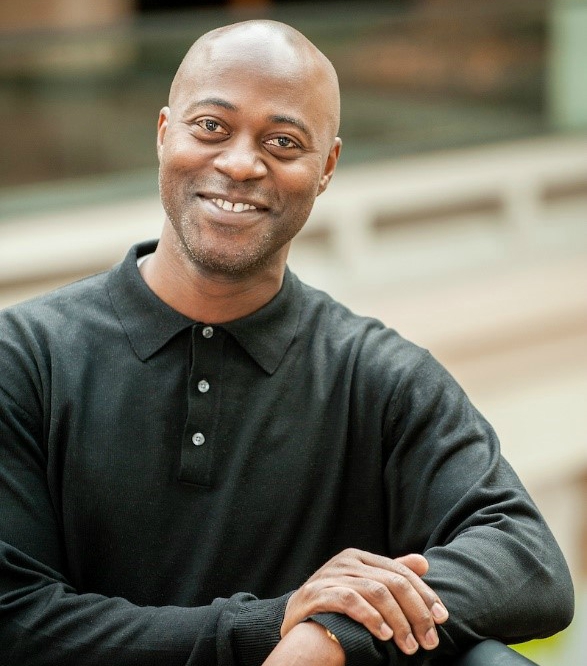 CINCINNATI, OH — StriveTogether, a national nonprofit working to improve education for every child, today announced Josh Davis has joined the organization as its first-ever vice president of external affairs. In this new role, Davis will oversee strategy for the organization's communications and marketing, development and fundraising, and policy, advocacy and mobilization work.
"StriveTogether sets the standard in the field for getting better outcomes for kids and I'm excited to join such a reputable organization," Davis said. "I believe education is the biggest equalizer in life, but millions of students in America lack opportunities to get ahead. I'm looking forward to using my experience and skills in development, policy and external relations to improve results for children and families in nearly 70 communities across the country."
Prior to StriveTogether, Davis was vice president of external affairs for the Delta Health Alliance (DHA), a nonprofit dedicated to supporting health and education initiatives across the 18-county Mississippi Delta region. He managed 11 distinct programs covering a geographic footprint of 15 counties and more than 14,000 unique individuals. His responsibilities included project implementation oversight, resource development, government relations, and external communications and partnerships. While pursuing governmental support sources, Davis assisted with grant and budget composition, briefed U.S. Congressional leaders and staff on efforts supported with public funds, and shared data and practices that helped to inform policy. He joined DHA in 2010 with professional fundraising experience from higher education.
He also served as project director for the Indianola Promise Community and the Deer Creek Promise Community, federally funded Promise Neighborhoods with DHA as the backbone. These initiatives unite government, nonprofits, health care, education, community and faith-based services to create a pipeline of resources for children from prenatal care through high school graduation. Davis used a results-based accountability framework with staff, partners and local stakeholders focusing on reaching population-level goals for academic success and community well-being.
Trained in results-based facilitation, Davis uses this skill and practice for moving groups from talk to action as they align efforts and reach consensus on shared goals, strategies and accountability. Previously, he held a number of roles at the University of Mississippi, including assistant director for the alumni association. Davis completed his bachelor degree in business administration at the University of Mississippi and earned his master of public administration from the University of Memphis. He is a 2017 Presidio Institute Fellow and was named one of Mississippi Business Journal's Top 50 Under 40 Professionals in 2016.
"I'm thrilled to welcome Josh to our dedicated and passionate team," StriveTogether President and CEO Jennifer Blatz said. "His background and expertise in fundraising, government affairs and place-based work will help to advance our vision and mission as we launch a new strategic plan. Josh will play a critical role in strengthening StriveTogether's ability to deepen our impact nationally and locally for children and families across America."
StriveTogether helps communities to build stronger cradle-to-career partnerships through a methodical and collaborative process, using data to figure out what's working and what isn't. Communities in the StriveTogether Cradle to Career Network commit to improving outcomes for major milestones in a child's life. The work in each community is coordinated by a coalition of local partners with progress measured along the cradle-to-career continuum, from kindergarten readiness through postsecondary success and employment.
About StriveTogether
StriveTogether leads a national movement of nearly 70 communities to get better results in every child's life. We coach and connect partners across the country to close gaps by using local data, especially for children of color and low-income children. Communities using our proven approach have seen measurable gains in kindergarten readiness, academic achievement and postsecondary success. The StriveTogether Cradle to Career Network reaches 10.4 million students, involves 10,800 organizations and has partners in 30 states and Washington, D.C.