Guest post by Herb Tillery, co-chair of Raise DC's Leadership Council. Above photo courtesy of Higher Achievement – DC Metro.
On behalf of our partners in the District of Columbia, Raise DC is thrilled to welcome the StriveTogether Cradle to Career Network communities to the nation's capital for this year's convening.
The District is popularly known for federal policy, historic monuments and swampy weather, but it is also a vibrant and diverse city (and hopeful 51st state) that offers scores of tradition and culture. For many of our 700,000 residents, "politics" means getting to use the excuse of being delayed by motorcades or rallies more than most. While you're here, we hope you get the opportunity to experience some of the things that make DC so unique, like half-smokes, go-go music and history in all eight Wards, including the National Museum of African American History and Culture in Ward 2 and the Frederick Douglass House in Ward 8.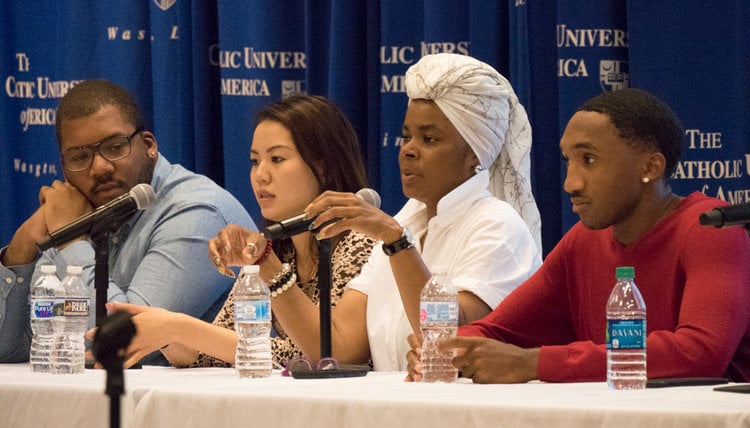 The theme of this year's Network convening, "Unstoppable," is a fitting rallying cry to keep us pushing forward in our work to remove systemic barriers that have been designed to hold back so many of our young people, particularly our black and brown children and youth.
At Raise DC, we are united in building a future in which every DC young person — regardless of their race, ethnicity, Ward, gender identity or disability — has access to equitable opportunities that allow them to define success for themselves and achieve it. We recognize that changing the narrative to positively show the potential and assets of each child and youth in DC (more than 150,000 of them in our cradle-to-career continuum) is critical to ensuring we can unite all of the sectors, partners and resources that will help us overcome barriers together.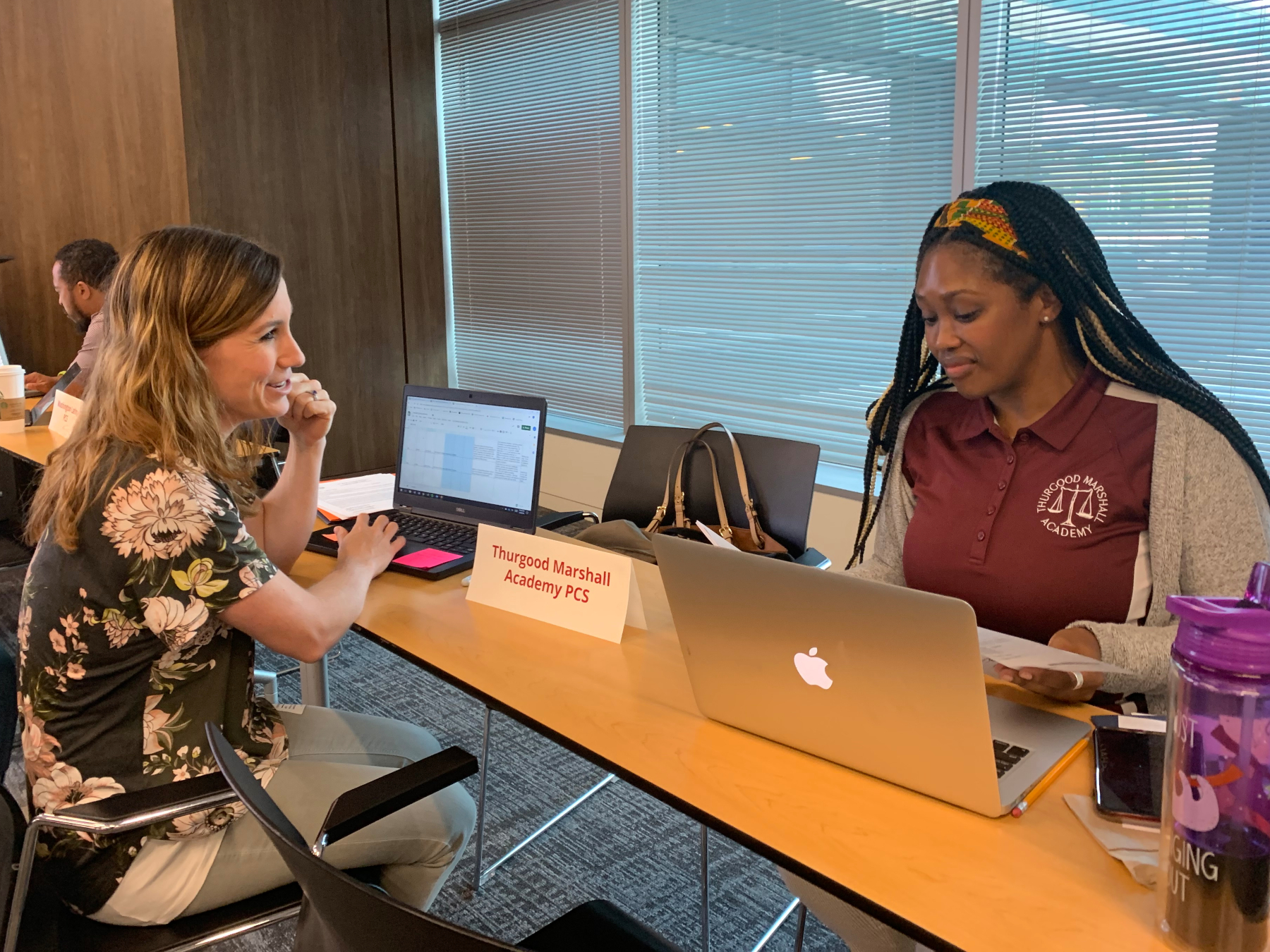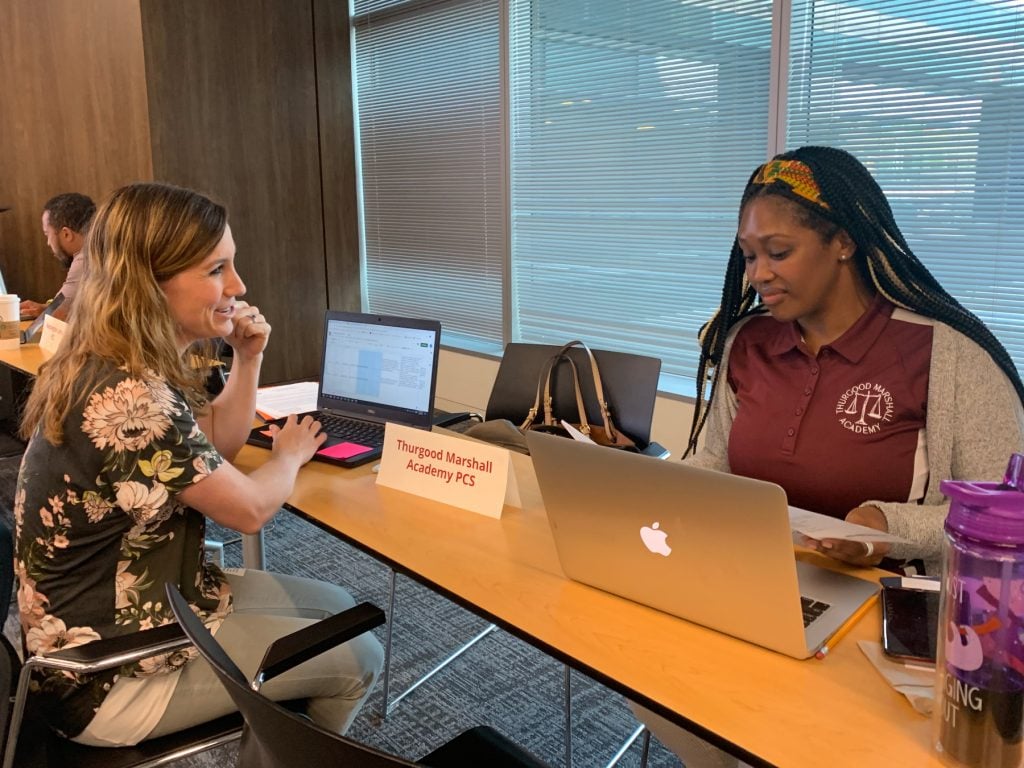 We are working to be "unstoppable" in many ways, including through our:
Bridge to High School Data Exchange: In partnership with DC's Office of the State Superintendent of Education and dozens of school leaders from DC Public Schools and public charter schools, Raise DC launched a Bridge to High School Data Exchange, in which middle and high schools exchange critical information on students transitioning to ninth grade. Now in its fourth year, the Bridge to High School has seen participation from 95% of eligible campuses, having positively influenced more than 14,000 rising freshmen since 2016.
Summer Melt Initiative: We partnered with DC College Access Program (DC-CAP), American University and DC Public Schools in 2018 to implement a text message platform to reduce the rate of summer melt among 3,500 rising college freshman by sending them reminders about deadlines, housing and advising. The program continued through the school year and expanded over this past summer.
Change Networks: Our collaborative action networks continue to grow. More than 70 local organizations, schools and agencies now count themselves as members of our Early Grade Change Network, 9th Grade Counts Network, Disconnected Youth Change Network or Postsecondary Access and Completion Change Network. All groups are using continuous improvement to test strategies that will ultimately improve educational outcomes across our cradle-to-career continuum.
We know communities across StriveTogether's Cradle to Career Network are bringing about great change, united in building an equitable future. We are eager to host this year's convening and share some of what makes the District great, as well as hearing bright spots from partnerships across the Network.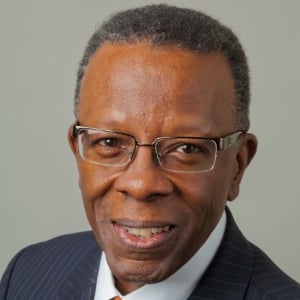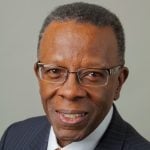 Herbert R. (Herb) Tillery is the Leadership Council co-chair for Raise DC, a member of the StriveTogether Cradle to Career Network in Washington, D.C. He also serves as the executive director of College Success Foundation – District of Columbia.