When we're united, we become unstoppable. That's why this September in Washington, D.C., StriveTogether communities will come together for our 10th annual Cradle to Career Network Convening — a gathering of over 500 changemakers united in the work of breaking down barriers and creating opportunities for every child, regardless of race or zip code.
At this year's convening, network members and their local partners will celebrate successes, collaborate on challenges and learn how to accelerate progress to better support children and families. Read on to find out what's new at this year's event.
Welcome reception at the National Museum of Women in the Arts
Our convening will kick off with a welcome reception featuring a surprise student performance and a formal welcome from Rosie Allen-Herring, a Raise DC Leadership Council member and CEO of the United Way of the National Capital Area. You'll have the opportunity to reconnect with peers and form new relationships, in a setting of unique exhibits featuring art from women around the world.
Unstoppable keynote speakers
This year's keynote sessions will share stories of unstoppable communities and practical experience that you can apply to close gaps and improve outcomes.
On Thursday morning, Richard Reeves with the Brookings Institution and David Williams with Opportunity Insights will discuss how to create better futures for youth and families by transforming systems designed to fail them.
At lunch on Thursday, Cecilia Munoz, vice president for public interest technology and local initiatives at New America and a former senior staff member in the Obama administration, will share how changing systems and policies is key to addressing racial inequities and disparities for kids and families today.
On Friday morning, activist, author and civil rights leader Stacey Abrams will share how community authority and mobilization are crucial to the advocacy and policy work that will improve the lives of children of color and children living in poverty.
To close the event on Friday afternoon, David Brooks, op-ed columnist for The New York Times, and education, policy and philanthropy leader Jim Shelton will be joined by Cradle to Career Network members — South Bronx Rising Together, Bold Goals Coalition and United Way of Salt Lake — to share how the power of the Network is what makes us unstoppable.
Livestreaming
Due to unprecedented interest, this year's convening is sold out. For Network members unable to attend, we are livestreaming plenaries for the first time. Stay tuned for more details!
Racial affinity groups
New this year, StriveTogether will be hosting two racial affinity groups Thursday evening.
StriveTogether's The Collective reception is for network members of color to build connection, lend support to each other and share resources.
StriveTogether's White Caucus for Racial Equity evening workshop is for white network members to engage in internal and interpersonal work around white privilege and white fragility. The workshop is aimed at building allyship and advancing racial equity and inclusion.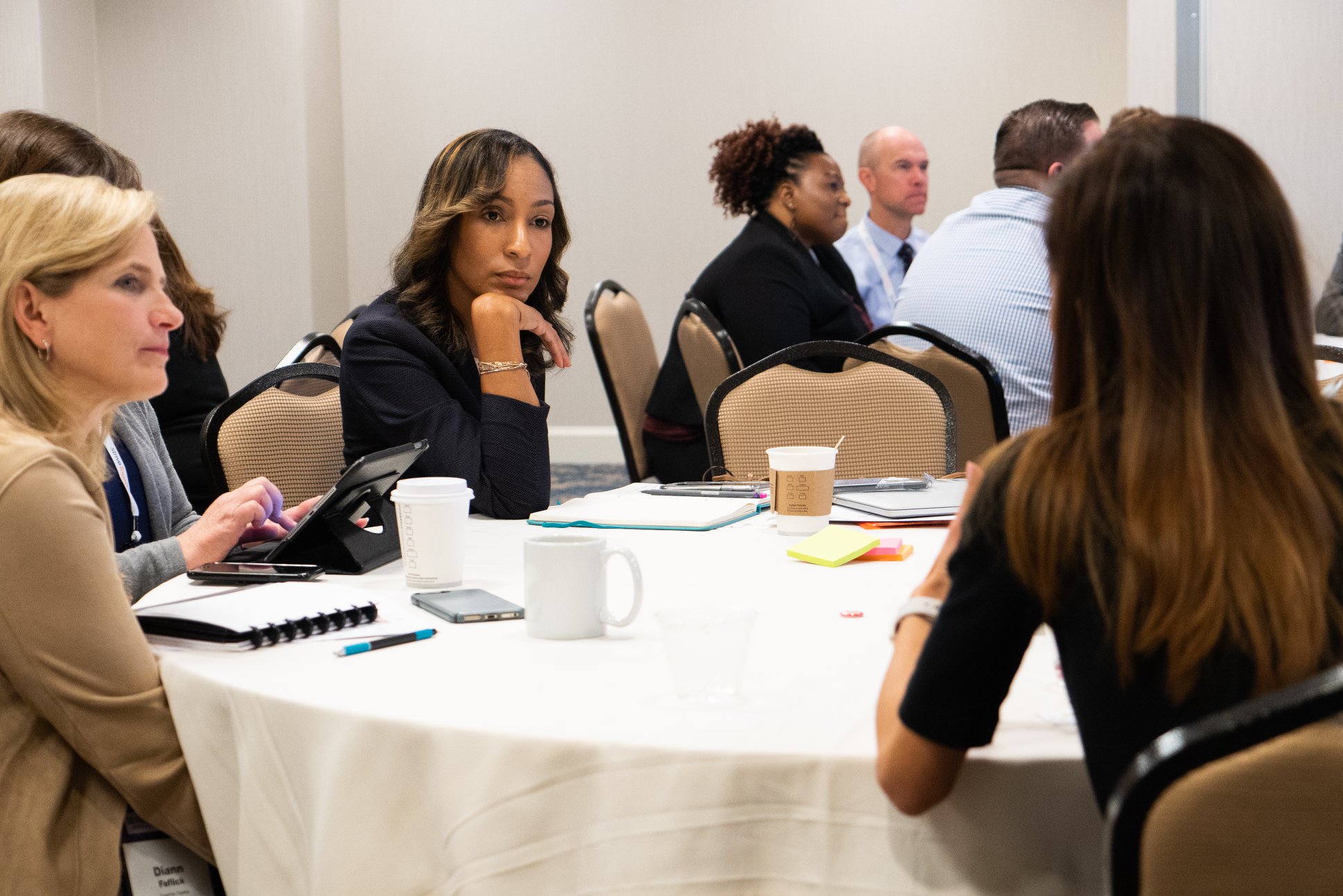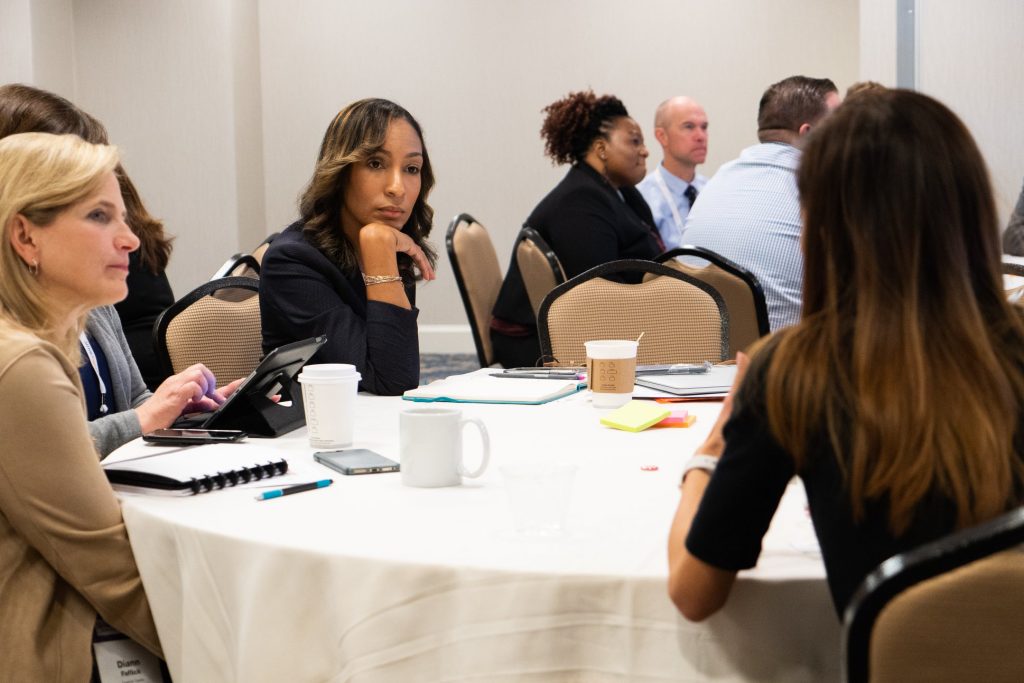 New session formats and levels
When we share our experiences, ideas and insights, we become unstoppable. This year, in response to participant feedback, we've expanded session formats to include:
Collaborative sessions: 30-minute, critical problem-solving sessions.
Meet-up sessions: One-hour, speaker-facilitated networking events that encourage communities to connect around similar topics, passions or roles.
Talk sessions: 15-minute, high-energy speaker presentations followed by 15-minute audience question-and-answer sessions.
Workshops: 45-minute sessions exploring priority topics, highlighting a tactic, tool or strategy helping to improve cradle-to-career outcomes. 
Network member input has led us to add session levels reflecting the target audience. Levels are based on the intended participant's experience with the session's topic area.
Discover is for attendees who are just beginning work in this topic or outcome.
Build is for attendees who have some experience with the topic or outcome and want to dig deeper to gain more tools or knowledge in that area.
Accelerate is for attendees who have a lot of experience with the topic or outcome.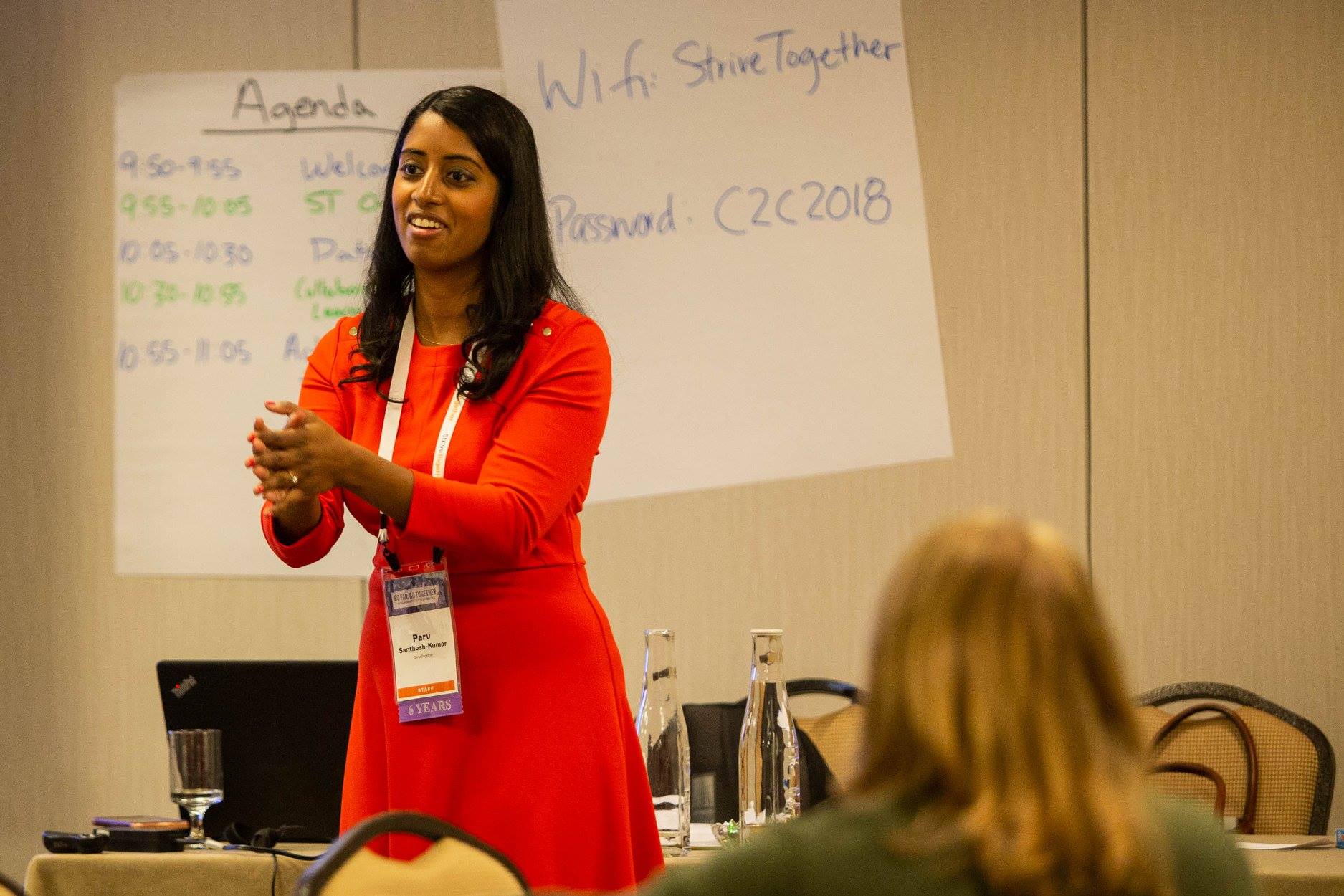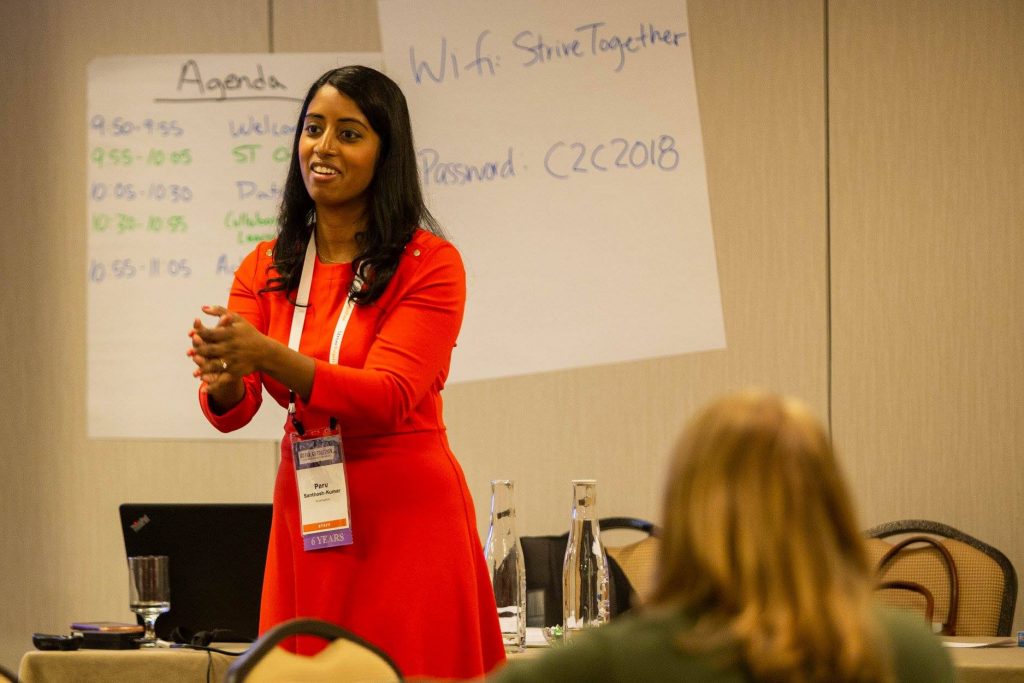 This year, workshops also align to the seven capacities identified in our strategic plan:
Equity
Leadership and talent
Data and information
Practice improvement and acceleration
Communications and engagement
Policy, advocacy and mobilization
Sustainable resources
Keep an eye out for the release of our CrowdCompass event app to learn more about sessions and plan your convening experience!