In the early morning of July 28, 2022, Eastern Kentucky woke to rising water. A historic flood was devastating the region. Families climbed to rooftops with pets and items they managed to save. Some waded in deep, murky waters or swam in places where the water was over neck high. 
Many describe the event as the longest, most terrifying night of their lives, with more than 9,000 homes damaged. Twenty-five school districts were impacted, and a dozen school buildings were left unusable. More than 40 people died, including four children.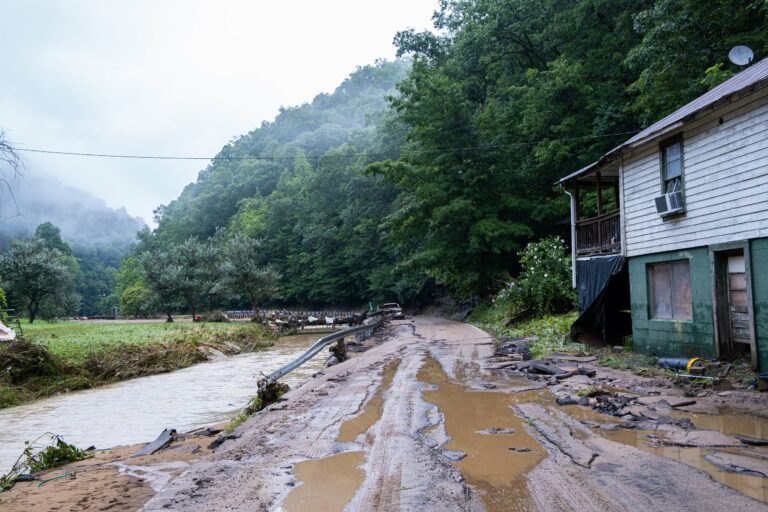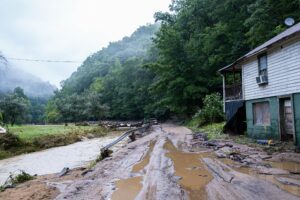 After the water receded, the destruction remained. Schools delayed opening. Families searched for housing and employment. As communities picked up the pieces, the Appalachian Cradle-to-Career Partnership stepped up. Now, their work has earned them StriveTogether's Systems Transformation designation — the most advanced stage along the StriveTogether Theory of Action™. 
The Appalachian Cradle to Career Partnership, or AppC2C, brings together five regional nonprofits, plus USDA's Rural Partners Network and the Appalachian Educational Service Agency. They work to achieve equitable outcomes for young people in eight counties of southeastern Kentucky. AppC2C emerged from the work of Partners for Rural Impact, which originated as Partners for Education at Berea College. When Partners for Rural Impact shifted into rural advocacy work on a national level, AppC2C developed as the place-based partnership for the region.  
AppC2C came together in 2020 and works toward the vision that "All Appalachian Students Succeed." The region has a deep history of generational poverty, so partners work to increase economic mobility. In the aftermath of the 2022 flood, their efforts became even more critical.  
AppC2C realized that the crisis could become an opportunity, thanks to their partnership's deep relationships and existing civic infrastructure. They learned that disaster funds could be used for more than building back what had washed away. The funding could be used to make the region more resilient and address barriers to economic success. AppC2C wanted more than just recovery — they wanted transformation.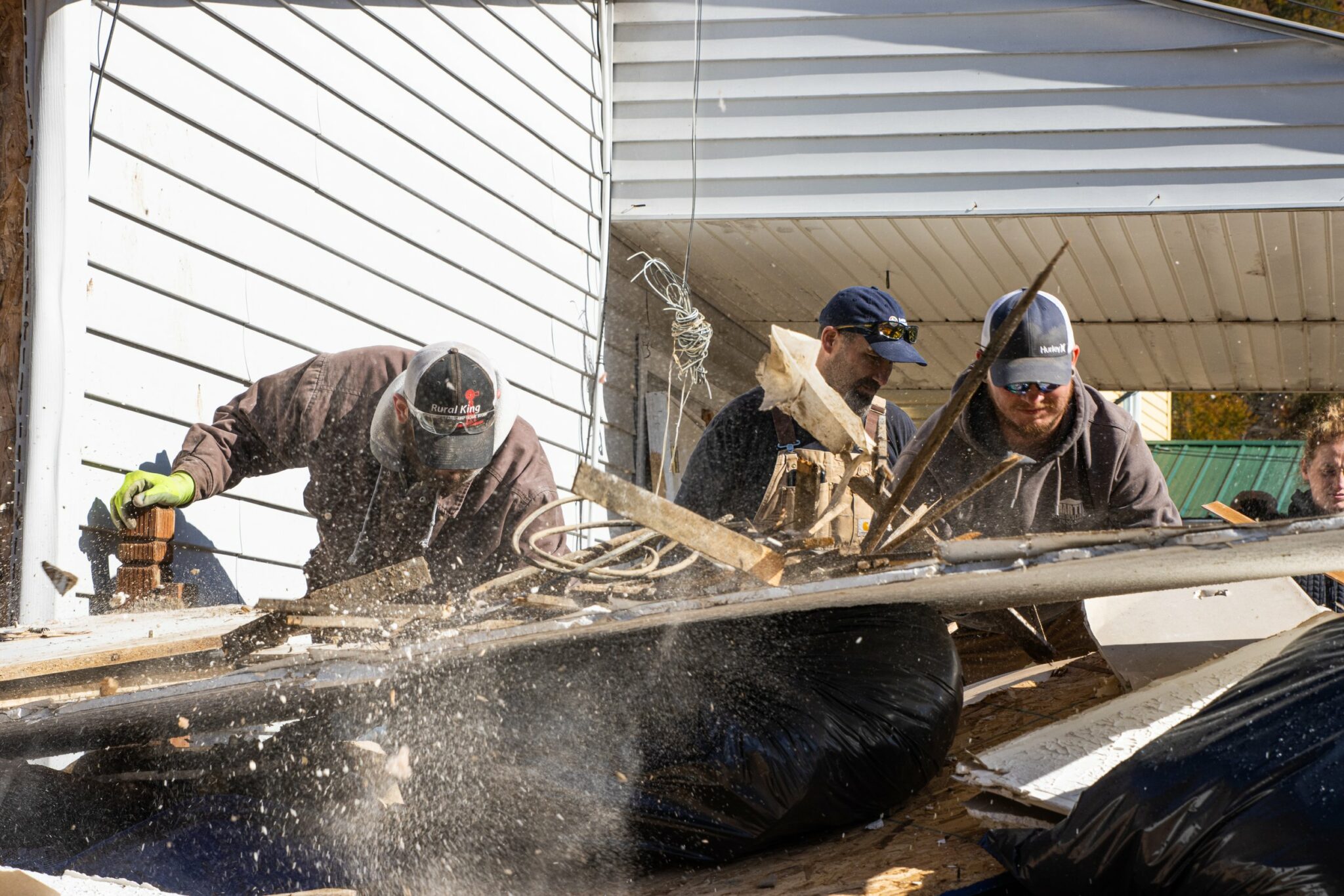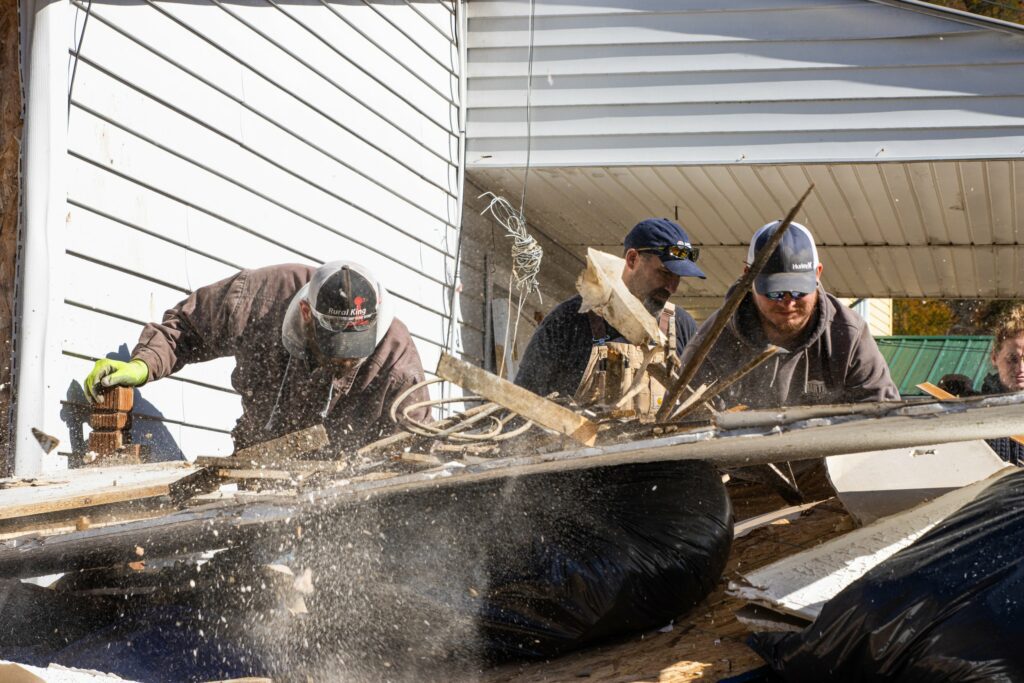 Transformation starts with lifting up the experiences and expertise of community members. Partners ensured that communities, school districts, youth and families influenced disaster plans and the use of funding. They met with the U.S. Department of Housing and Urban Development (HUD), the Federal Emergency Management Agency (FEMA) and local disaster volunteer committees. This advocacy will keep $298 million in the area with distribution guided by local communities. 
AppC2C partners also mobilized to help meet the region's basic needs after the flood. Save the Children and Eastern Kentucky Concentrated Employment Program supported distributions of food and clothing and helped meet other immediate needs. Brushy Fork Leadership Institute provided funding to neighborhood organizations offering child care. These neighborhood organizations evolved into community centers providing everything from hot meals to transportation.  
Partners for Rural Impact pursued unrestricted funding to help with housing. AppC2C's affordable housing partner, Fahe, reported that this support led to 50 new homes under construction and 187 home rehabilitations. This immediate response was the beginning of a more extensive campaign for Fahe and its member organizations to build 100 new homes in the next 18 months. To date, Fahe has raised more than $1.5 million to support flood response.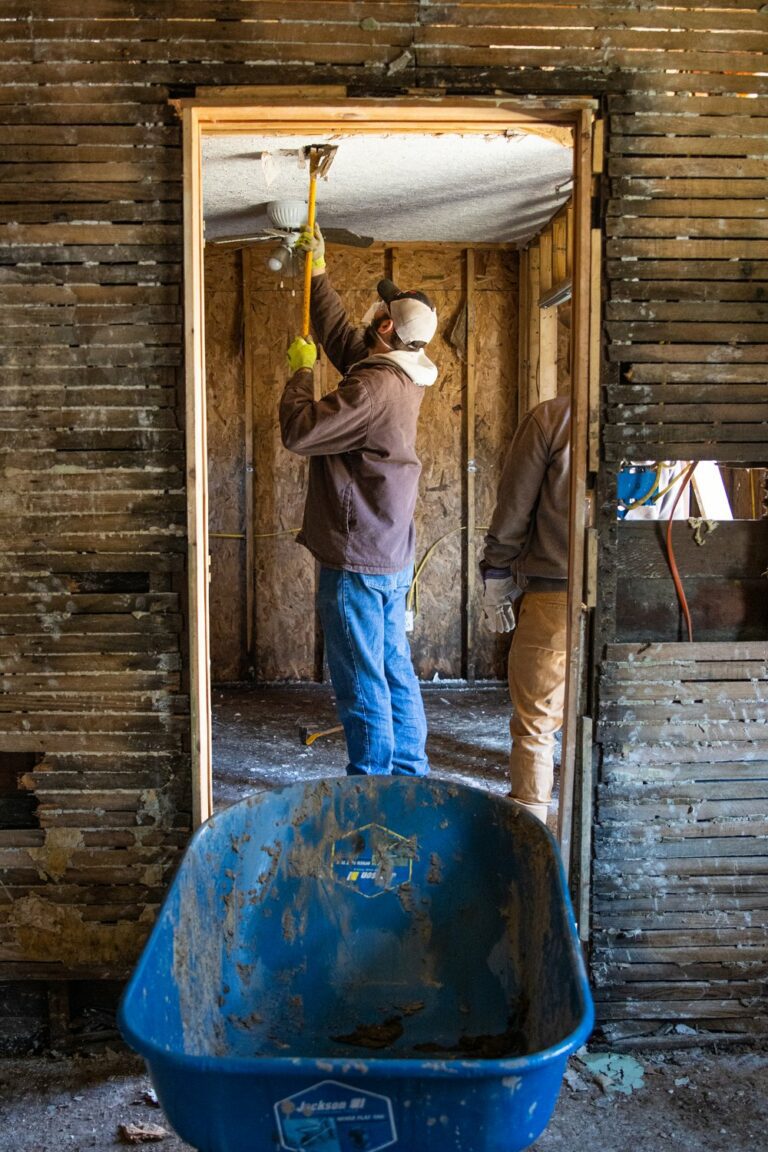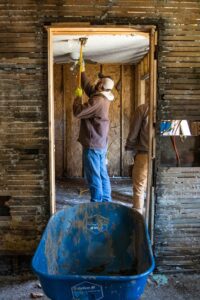 The swift and effective response by the AppC2C Partnership is laying the foundation for the recovery — and transformation — that the partnership envisioned. Their relationships and collaboration have supported economic opportunity for the region before and beyond the flood response. 
The partnership works to improve early childhood outcomes to set children up for success. In Perry County, for example, the Early Childhood Collective Impact initiative brings together families and cross-sector partners like Head Start, the public library and higher education. The group identified strategies and works to address systemic issues impacting early learning.  
AppC2C helps community leaders understand the importance of early interventions through a data dashboard. The data shows the connections between kindergarten readiness and third grade reading outcomes across the region. AppC2C holds regular Data for Action conversations with program leaders to examine the data and find places to improve. The data is also used to secure funding.  
AppC2C supports efforts to make literacy the work of the entire community, not just of schools. A nine-week Family Literacy Program helped families create home libraries with thousands of donated books. Pineville City Council meetings added community literacy as a standing agenda item. According to Kentucky Department of Education data, the AppC2C region's early grade reading proficiency increased by 17% from 2021 to 2022. Literacy work can change the trajectory for young people. Students who are proficient in reading by the end of third grade are four times more likely to finish high school.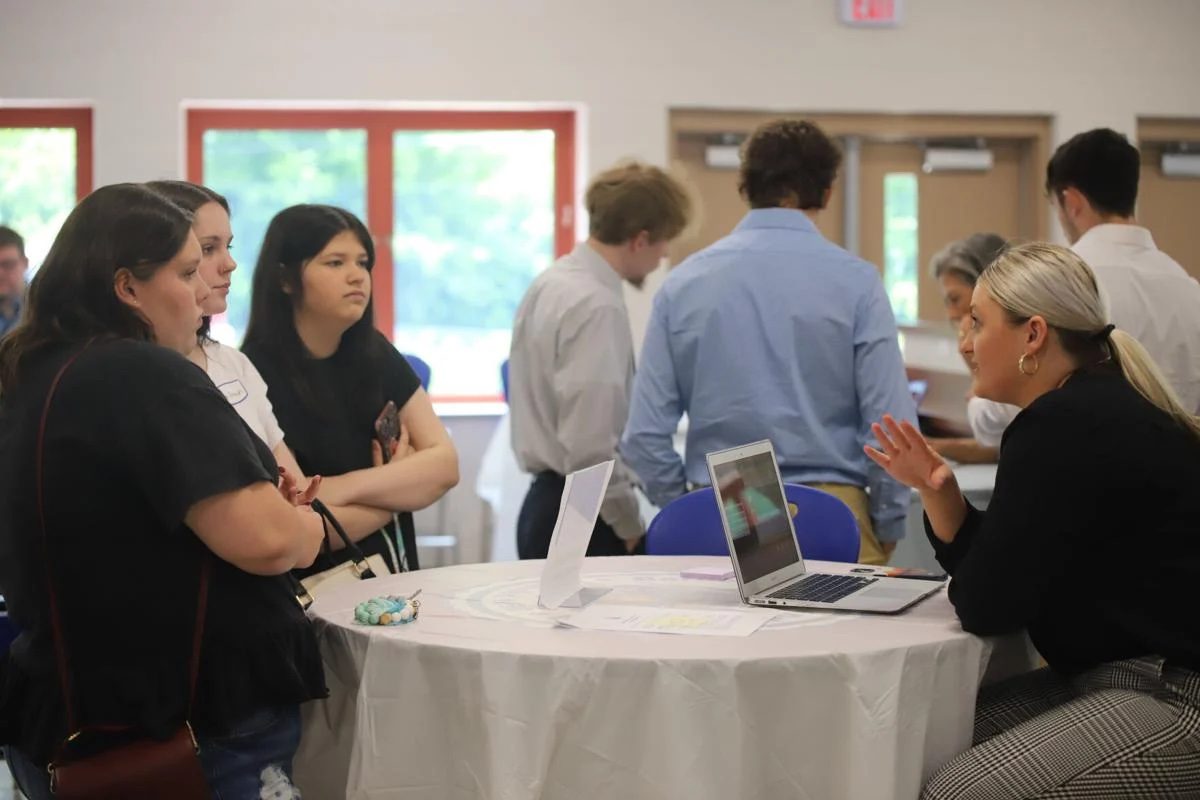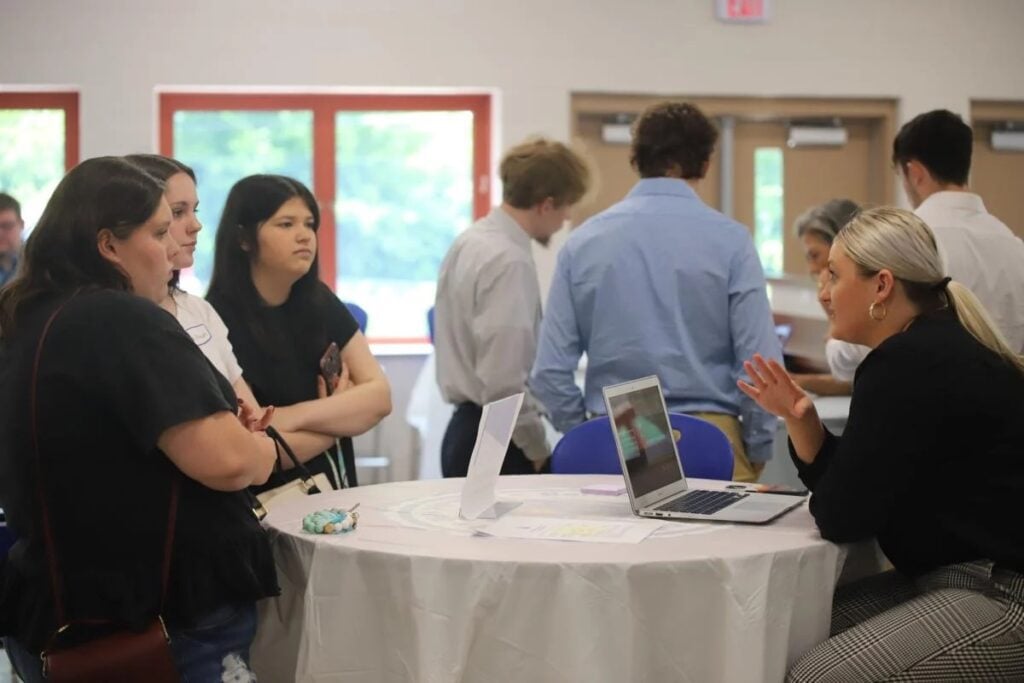 Attendance also plays a significant role in future success. To address chronic absenteeism, a student voice team was created with youth across three districts. Student perspectives about why they attend school — and barriers to attendance — informed a communitywide campaign with the districts and chambers of commerce. As a result, average daily attendance for sixth through ninth graders rose from 79% to 87% within a year across three school districts.   
The AppC2C Partnership supports opportunities for young people after high school, strengthening communities. Partners for Rural Impact collaborated with AmeriCorps, integrating two programs to create valuable work experience for high school seniors. The high school AmeriCorps members, mentored by traditional members, receive a living allowance and an education award. During fiscal year 2022, high school members earned $185,000 in financial support — all while supporting their communities and preparing for their futures.
In one community, schools and the chamber of commerce partnered to create opportunity and growth. The chamber provided data on the area's economic interests, sharing a demand for hospitality and culinary workers. The school added these pathways, leading to a transformation in the community's downtown. The once-declining area now flourishes with locally owned farm-to-table restaurants staffed by young people who went through the culinary pathway.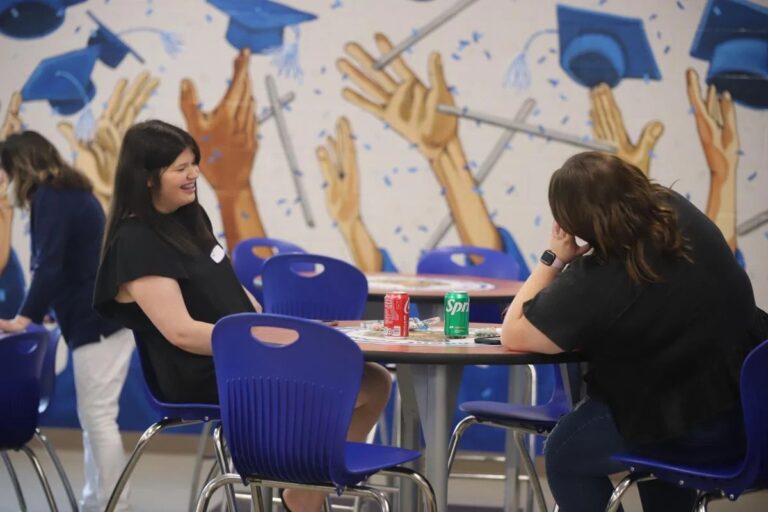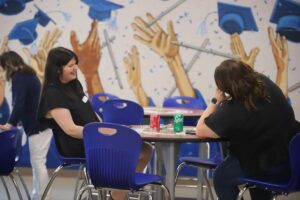 Another workforce need across the region is a teacher shortage. Partners for Rural Impact worked with Somerset Community College and Western Kentucky University to meet that need and help students complete their postsecondary education. These partners identify high school juniors and seniors interested in teaching, then cultivate that interest through internships, work experience and enrollment in the community college. There, students can complete the first two years of their program before transferring to Western Kentucky University to complete their teacher certification.  
All of these opportunities add up to stronger futures, stronger communities and a stronger Appalachia. And as a rural network, the AppC2C Partnership's work goes beyond these eight counties. Their efforts help develop strategies and secure attention and resources for rural communities nationwide.  
Across the country, more Cradle to Career Network members are ensuring stronger futures for kids and families by transforming systems. See what that work looks like in these stories from communities.