Current and future college students, can you picture your art here?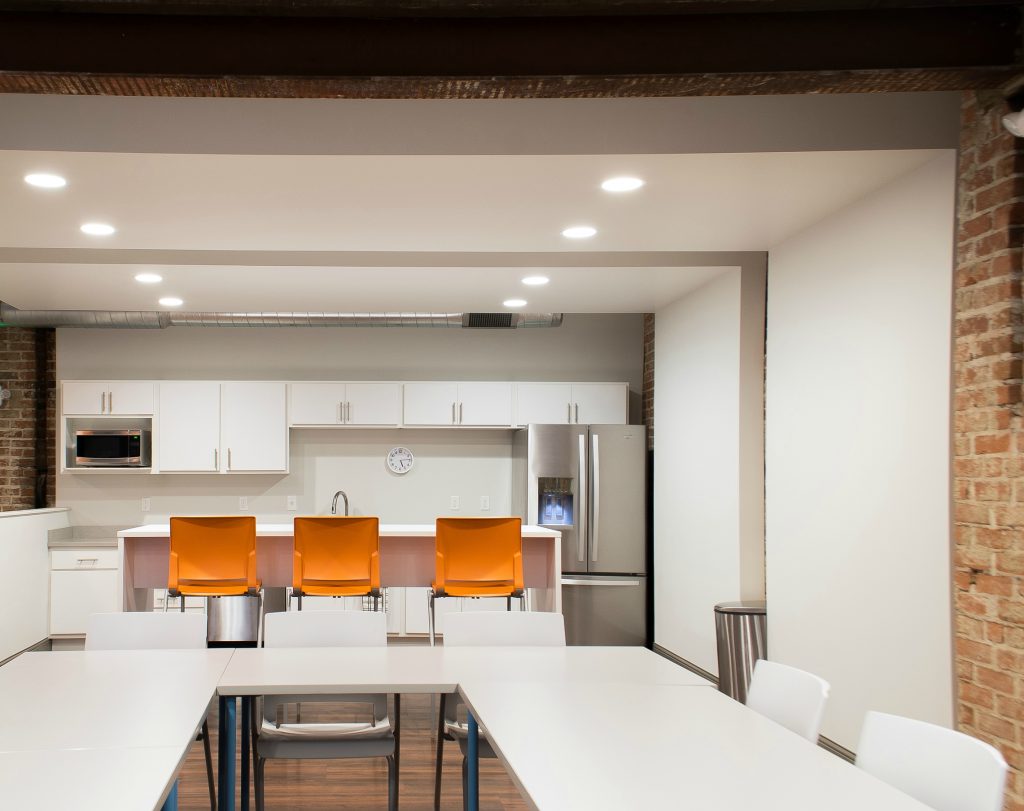 Or here?
StriveTogether is offering a scholarship opportunity, Art Inspires, for current high school seniors and students enrolled in a postsecondary institution (such as a university, college or community college) located in a community served by a partnership in the Cradle to Career Network.
StriveTogether will select up to 10 works of art to be featured in our Cincinnati headquarters, alongside a recent piece created by local art teacher Matt Eckerle. The selected student artists each will receive a $1,000 scholarship to support coursework at a postsecondary institution in the 2018-2019 academic year.
The artwork created through this opportunity will inspire StriveTogether staff and partners each day as they work to achieve the organization's vision: the success of every child from cradle to career. Students are challenged to create art that symbolizes what educational opportunity and success mean to them and conveys StriveTogether's core values (community, courage, equity, progress and results).
Submissions should fit one of the following categories:
Small wall art: Maximum 15 in tall x 18 in wide
Medium wall art: Maximum 30 in tall x 25 in wide
Large wall art: Maximum 40 in tall x 45 in wide
Sculptures: Maximum 8 in x 8 in base and 15 in tall
Each submission must include a video by the artist explaining the piece's inspiration and meaning as well as a completed scholarship application and proof of enrollment or intent to enroll in a postsecondary institution. Applications must be submitted to info@strivetogether.org by Tuesday, May 29, 2018.
Scholarship winners will be notified by Friday, June 15, 2018, and receive their prize no later than Friday, July 13, 2018.
For more information, please download the scholarship application at this link.
La aplicación de la beca El Arte Inspira ahora está disponible en español.