"When we're willing to work — not with community, but in community — that's when transformation is real."
— Stacey Abrams, activist, author and civil rights leader
Reflecting on the recent 10th annual Cradle to Career Network Convening, I am more convinced than ever that we are truly unstoppable when we unite for kids and families. Together, we are a national movement impacting 13.7 million youth and counting, fueled by a shared belief that we can — and should — do better for every child. We saw that in the results and progress shared from across the Network on the plenary stage and in workshop and session rooms.
We celebrated and shared some incredible work and impact nationally, including: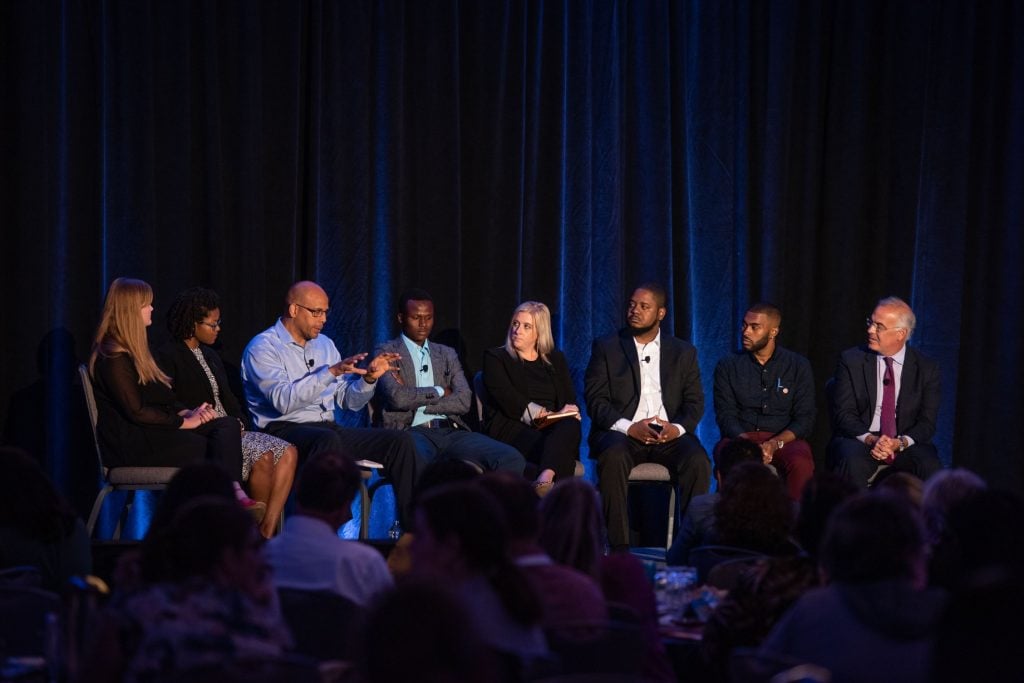 If you are among the 500-plus changemakers who gathered with us in Washington, D.C., I hope you too spent time asking yourself how to better support the success of every child, particularly those facing the most barriers. As I said during the opening plenary, so many of today's systems perpetuate inequities in the lives of black and brown kids. These are the systems we must transform.
And that work is no easy feat — it's hard, challenging, messy and exhausting. We need a way to feel rejuvenated, and I think we have plenty of inspiration for the next 12 months from this year's amazing lineup of keynote speakers including Stacey Abrams, David Brooks, Cecilia Muñoz, Richard Reeves and David Williams.
Here are some key takeaways that emerged from our plenaries:
"Other people have to see themselves in our story. You have to be willing to create space for other people's goals to join yours. That's what makes it collective and that's what creates real impact." — Stacy Abrams, activist, author and civil rights leader
"The data is so important, but data only tells you about the whole population. It doesn't tell you about the young man or woman sitting in front of you." — David Brooks, The New York Times
"Doing, as important as it is, isn't enough. To get to scale, we have to translate learning to policy so that it can happen everywhere." — Cecilia Muñoz, New America
"Evaluation is key. We have to move from policy-based evidence making to evidence-based policymaking." — Richard Reeves, Brookings Institution
"How do we take this research and empower folks on the ground? More importantly, how do we get on the ground to understand what the real questions are?" — David Williams, Opportunity Insights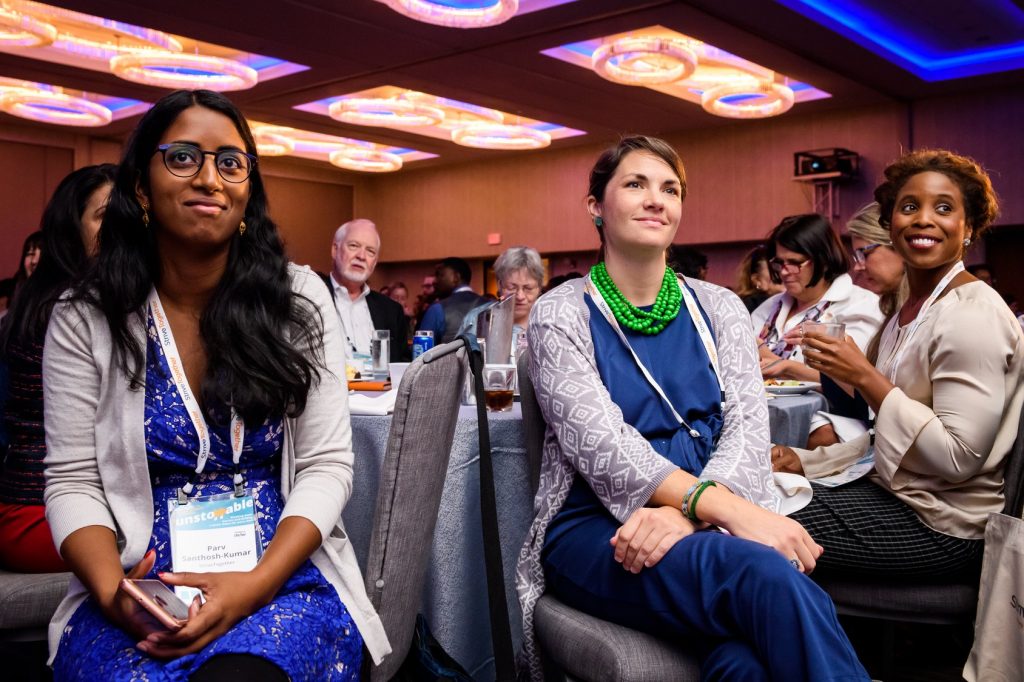 Developing a culture of continuous improvement is one of our core principles — we try to model this annually when we make adjustments to the convening. Last year, we heard a resounding call to continue to center equity in our work.
We shared the work of the Racial Equity Planning Team for network member feedback, including our first racial equity statement. A number of people talked to a TEGA (Technology Enabled Girl Ambassador) about the statement and gave us valuable input. StriveTogether will soon have a racial equity statement to guide our work and we look forward to sharing it.
Recognizing the importance of peer-to-peer learning, we launched a new partner portal! This platform makes it easy to find what you need and connect with other network members. Over 100 people representing 51 partnerships have already logged on to the new portal!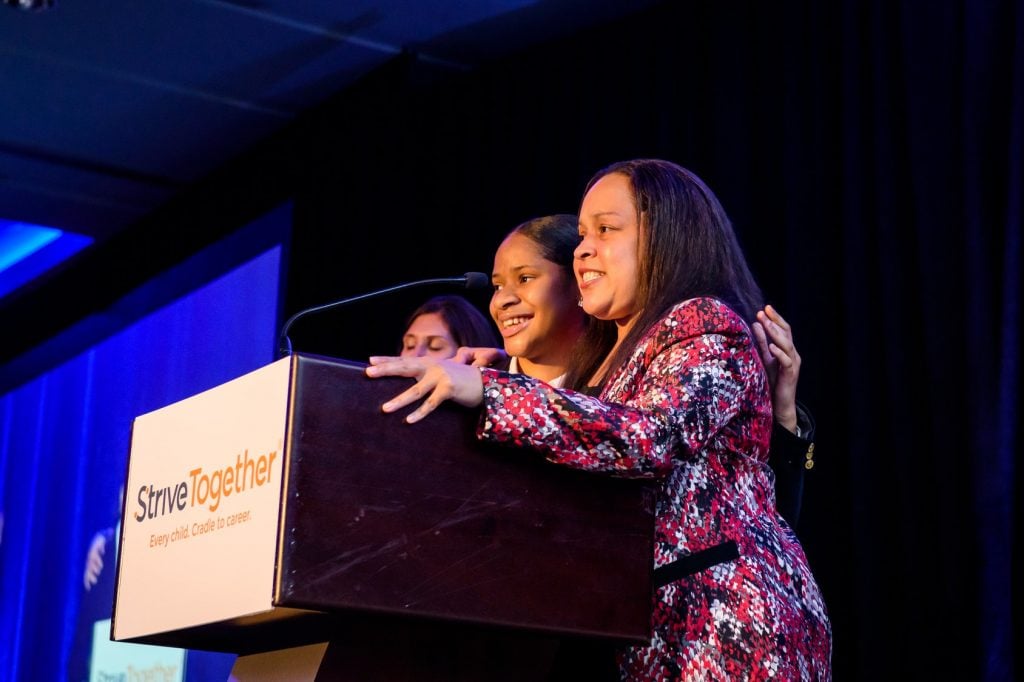 I feel so proud and fortunate to be working in community with thousands of people across the country, breaking down barriers and building better futures for kids and families. But as much progress as we've made, we have more work to do to ensure 24 communities reach systems transformation by 2023. I am more confident than ever that we will achieve this goal through the unwavering commitment and unmatched efforts of everyone in the Network.
Thank you to everyone who joined in D.C. or watched our plenaries via livestream (that was new this year!). We know success in this work is possible because we are unstoppable together. As you find better ways to help every child thrive, I charge you to continue lifting up the voices and expertise of young people and to learn what success means to them.