13.7 million and counting: StriveTogether's very first annual report details the Cradle to Career Network impact on 13.7 million children across 29 states and Washington, D.C., last year. And while the report highlights outcomes improving for children across our Network, we know this is just a start in our work to ensure every child can reach their potential from cradle to career.
Systemic inequities fail children of color and youth living in poverty. Transforming these systems and building a civic infrastructure in communities that delivers better cradle-to-career outcomes is not for the faint of heart. It's hard work. It takes time, commitment and perseverance. It's work we embrace because we refuse to settle for a world where a child's potential is dictated by the conditions into which they are born.
Nearly nine million of the youth impacted by the Network over the last year were children of color. Almost half of the Network reported outcomes improving for African American and Hispanic youth. Centering racial equity in our work is critical. Equitable systems serve every child and family better.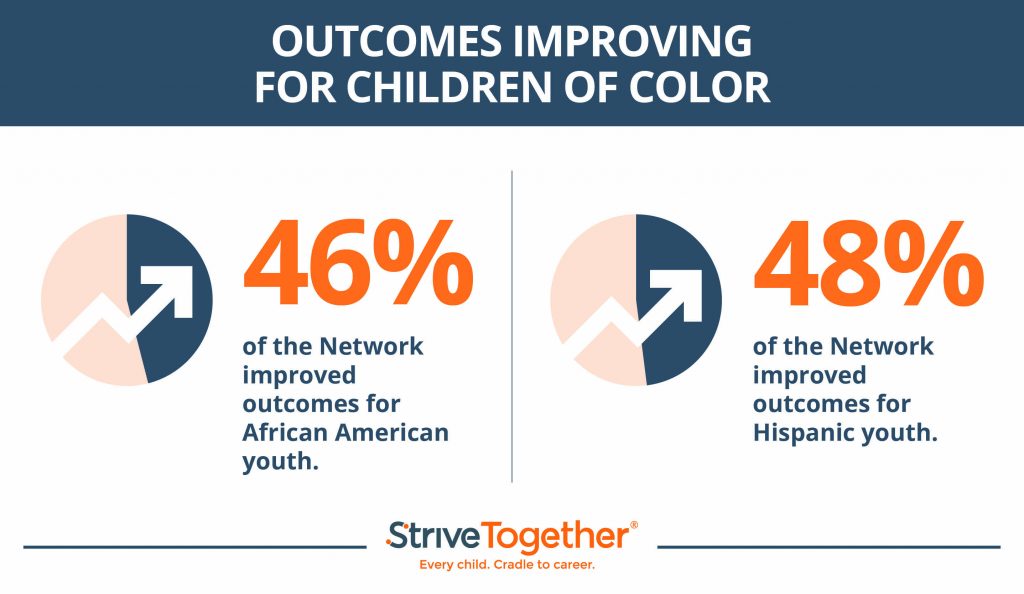 Our Cradle to Career Network members are creating more equitable systems through their programmatic and systemic work in communities. They're using disaggregated data to have the tough conversations and implement targeted strategies that enable measurable progress. They are identifying and challenging the systemic barriers that prevent equitable results at scale. Every partnership must hold themselves accountable for delivering equitable results. It is the only way to achieve our cradle-to-career vision.
We have come a long way in just two short years since we officially became an independent organization. Our network members consistently share progress throughout their own annual reports. Now we're doing the same. Our first annual report shares outcomes and operating highlights. It explains why we exist, what we do, how we do it and who we serve. It explores how we convene, coach and codify learning across the Network. You'll also see stories from partnerships working to transform systems. Finally, you will learn how we are investing in change through the Cradle to Career Community Challenge.
While it's important to take time to celebrate past results, I am so much more excited about looking ahead to the future. I'm energized by the incredible policy wins that our network member communities and states are experiencing, I'm excited about the opportunities for innovative financing to sustain the work, and I love hearing about how kids' lives have been transformed by cross-sector partnerships. That's what matters, after all — the 13.7 million and counting. Every one of those kids deserves every chance to reach their potential. The commitment of this Network to our shared vision of success for every child, cradle to career, affirms my belief that change is possible.