Next month, leaders across the country will gather for our first-ever virtual Cradle to Career Network Convening. During this time, we will connect, learn and navigate changes happening across 70 communities. We will continue our efforts to break down barriers and transform systems for more than 12 million youth and counting — including more than six million Black, Indigenous, Latinx and Asian children.
As our nation grapples with the devastating twin pandemics of COVID-19 and systemic racism, our convening's theme of "The power of you: Building a better future with youth and families" is more relevant than ever.
When I connect with leaders across our Cradle to Career Network, I am inspired by the courage, resilience and nimbleness I see as partnerships meet the moment and mobilize to shift power to Black, Indigenous, Latinx and Asian youth and families — a critical pathway to systems transformation. Lasting community change is only possible when youth and families furthest from opportunity are brought to the forefront, sharing their perspectives, identifying solutions and making decisions.
While we have a lot of work to do to fully embed community co-development into our work (as I shared last year in the Stanford Social Innovation Review), we are seeing inspiring examples of progress and learning across the country.
Shifting power
We face innumerable unknowns as communities respond to COVID-19, and as early learning centers, school districts and postsecondary institutions make choices and plans about reopening, there are many equity decision points and opportunities to involve youth and families in these decisions.
In Rochester, N.Y., ROC the Future institutionalized a Parent Engagement Collaborative Action Network (PECAN) to build a coalition of parent advocates who identify priorities and co-design solutions. Parents serve as consultants and are compensated for their participation.
In Redmond, Ore., Better Together has engaged Latinx youth to set shared goals and share the challenges they face. During shelter-in-place orders, the partnership convened Latinx and Indigenous virtual talking circles to share their pandemic experiences and issues. The partnership is also working with resource groups and platforms to elevate Indigenous parent voices who have been left out of school reopening plans in smaller districts.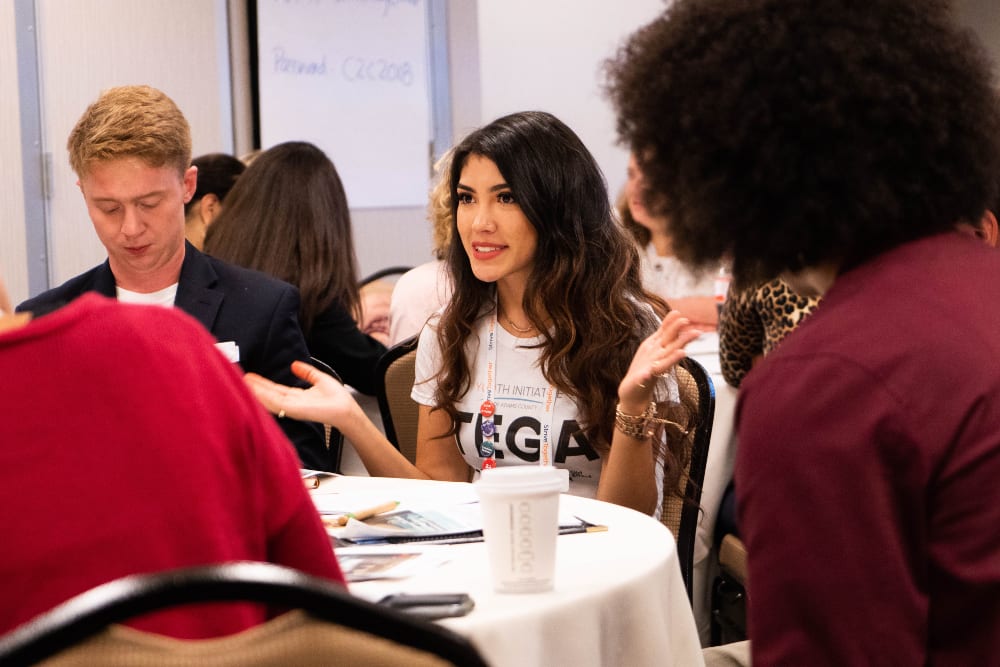 Changing policies
Across the country, we've seen local partnerships and state coalitions create lasting change through policy, and these early wins are more sustainable when driven by the perspectives of youth and families of color.
In Tulsa, Okla., ImpactTulsa created access maps by census tracts to illuminate significant disparities in internet access in low-income communities and communities of color. Then, they used this data to advocate for long-term change with the local mayor's office and Tulsa Public Schools. The coalition worked with the Cox cable company to change policies, lowering internet rates to $9.95/month per household and creating an opt-out-only plan for eligible households. Additionally, the mayor's office is exploring revenue streams to strengthen the city's internet infrastructure and address systemic inequities in internet access.
In Stamford, Conn., Stamford Cradle to Career supported key community partners to create and communicate a call to action for social sector leaders and institutions to work against structural racism. The call to action includes commitments to work to eradicate policies and practices that contribute to systemic racism and publicly identify at least one specific policy or practice that will be implemented or be ended by December 31, 2020.
Moving resources  
COVID-19 and the recent killings of Black people have made structural inequities and racism more apparent than ever before. Even after the news cameras turn attention away from this moment, cradle-to-career partnerships across the nation will continue to be co-conspirators in long-range efforts to undo structural racism and create a more equitable future.
In South King County, Wash., the Road Map Project supports its Community Leadership Table, a group of diverse community members that holds the partnership accountable to shifting power to families and young people. The Community Leadership Table recently created guidelines to inform use of Rapid Resource Funds to directly fund grassroots groups supporting youth and families.
In San Antonio, Texas, UP Partnership developed a communitywide equitable recovery pledge, emphasizing community voice and aligning resources through fiscal mapping. The partnership is working to ensure that racial equity is baked into San Antonio's infrastructure and tracking what that looks like in practice by examining what peer institutions are doing to support youth and families.
These are just a few of many examples of progress taking shape across the country. Together, we can build a better and brighter future with youth and families.
Join hundreds of changemakers from across the country online from September 18-25 at the Cradle to Career Network Convening, a week designed to energize, engage and recharge through keynote speakers, workshops and time for critical conversations. Register here by September 4.
Update: Because writing involving race and ethnicity is often personal in nature, StriveTogether editorial style allows for flexibility depending on the preferences of the writer and story subjects. Not every member of a group will prefer the same language; in general, StriveTogether uses the terms preferred by the specific communities being highlighted. The language associated with race, ethnicity, gender, disabilities, age, income, religion and other identity markers changes, so you may note different terms being used in stories written at different points in time such as our StriveTogether shift from Latinx to Latine.