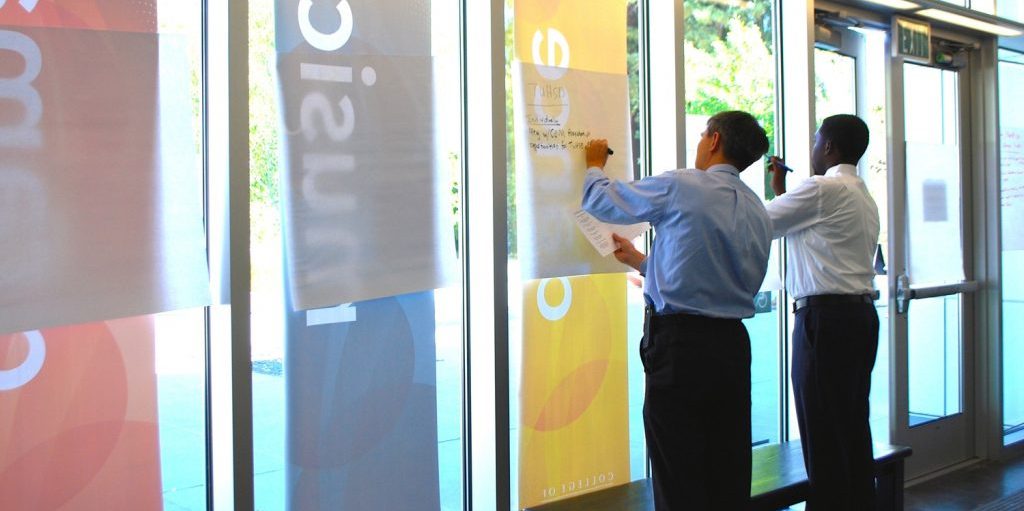 In Marin County, California, more than 100 community, organizational, philanthropic and governmental leaders are changing systems to ensure every child in the county achieves their full potential. This work is facilitated by StriveTogether Cradle to Career Network member Marin Promise Partnership.   
In a recent assessment, Marin Promise Partnership earned the Systems Change designation along StriveTogether's Theory of Action™. This achievement is a key milestone in the organization's journey to break down barriers, close equity gaps and ensure that every child succeeds, cradle to career. 
Here are three wins that show how Marin Promise Partnership is changing systems to better support youth, from kindergarten to career readiness.  
Improving early childhood outcomes  
A cross-community team advocated for a school district policy shift that's making early childhood education more accessible to marginalized families. Marin Promise Partnership convened the West Marin Kindergarten Readiness Team in 2019 to identify and address barriers for kindergarten readiness in a rural area. The team included preschools, parent organizations, school districts, the West Marin Fund, libraries, the College of Marin and other partners.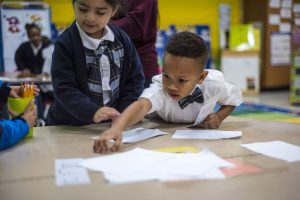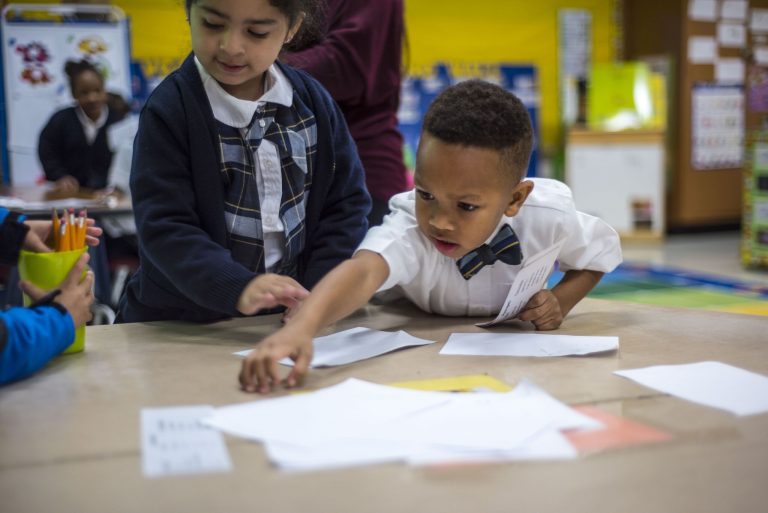 The team identified not only the need for more preschool slots but also the need for greater staff and stability to ensure high-quality programming. The Marin Promise Partnership shared data indicating that the average cost for preschool is 39% higher in Marin than the statewide average. Data also showed that among infants and toddlers in families who qualify for state-subsidized child care, more than 60% are not receiving full-time child care. This data enabled the team to build the case for the importance of pre-kindergarten and identify funding. 
In 2021, through the team's collective advocacy efforts, the Shoreline Unified School District board of directors changed policy to integrate pre-K and K-12 systems. The three-year plan included offering preschool classes on elementary campuses in a district serving a high percentage of Latine and rural students. Showing the community's deep commitment, the West Marin Fund committed to covering any potential budget losses to ensure that the policy change passed. To date, the district's new preschool has been cost neutral or operating at a surplus. 
The initiative has expanded to all three elementary schools in the district. Integrating pre-K into the school district has allowed for increased staff wages, job security and benefits, along with access to transportation for rural children and an expansion of California state preschool scholarships for families. These shifts make quality preschool more accessible to children of color and those experiencing poverty, setting them up for future success.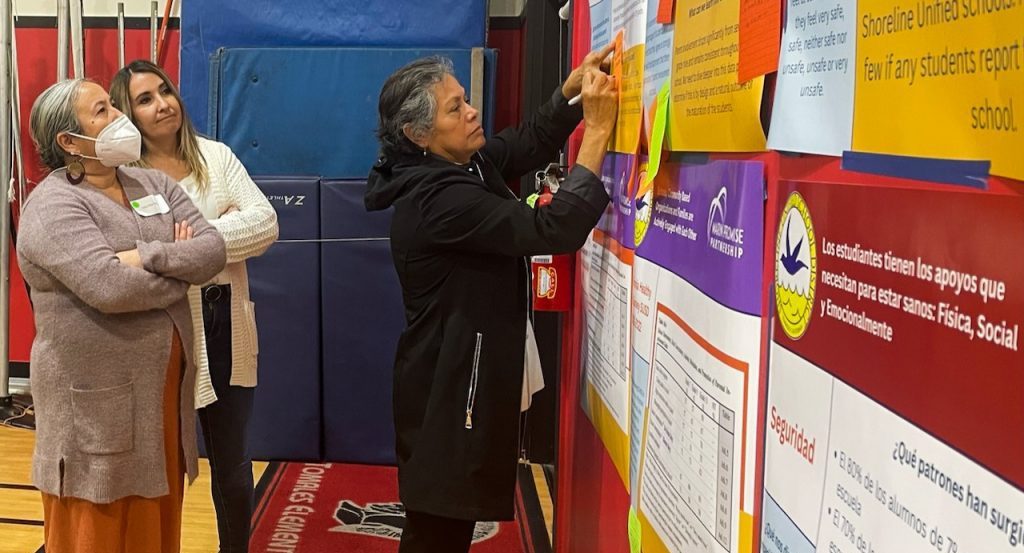 Securing resources to develop Community Schools      
Marin Promise Partnership has helped connect school districts in the county to historic new funding to enable holistic, cradle-to-career support for students. In 2021, California passed a $3 billion investment in the California Community Schools Partnership Program, a grant program to support a whole-child, wrap-around approach for students. Marin Promise Partnership identified schools qualified to participate in the program, and then supported them to apply for the grants.  
Four districts applied and were approved. To date, Marin Promise Partnership has connected these schools to more than $1 million in new, equity-focused planning grant funds. Next, the team will partner with districts to provide facilitation, data, grant writing and community engagement support to plan for their Community Schools implementation and collectively apply for over $13 million in state-funded five-year implementation grants.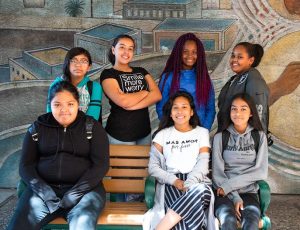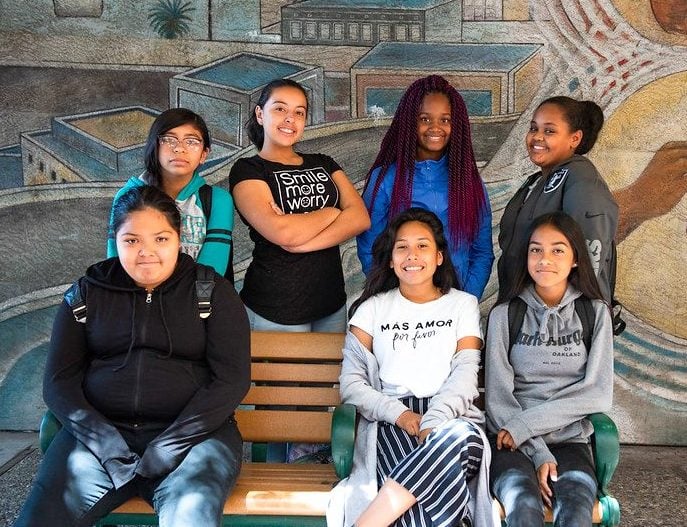 In addition to this foundational support, Marin Promise Partnership is bringing districts together to learn from and hold each other accountable for transformational outcomes, creating a "community of Community Schools." This effort will also ensure that youth and family hold leadership roles, guiding the direction of the work. 
Changing systems for students' futures 
Marin Promise Partnership's Future Ready initiative works to make sure that students of color, specifically those at risk of not graduating from high school ready for college, receive the support they need. These targeted supports lead to changes that positively impact all students. In one focused effort that spread to all students, ninth graders have begun working with their counselors to track and complete the courses required to attend a public postsecondary institution in California. A similar strategy is in place for ensuring that students apply for college financial aid.
These efforts have led to improvement on factors that indicate future success, including attendance, financial aid form completion, passing rates and college plan completion rates. Marin Promise Partnership is also seeing a corresponding increase in the college and career milestone that measures completion of course requirements for all student groups. Despite pandemic losses, in all three of the Partnership's college and career milestones (readiness, enrollment and completion), students of color have been supported to rebound to levels higher than when the Partnership started its work in 2013. This success is thanks in part to the strength of the Partnership's pre-pandemic infrastructure.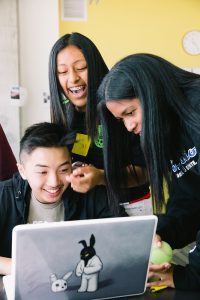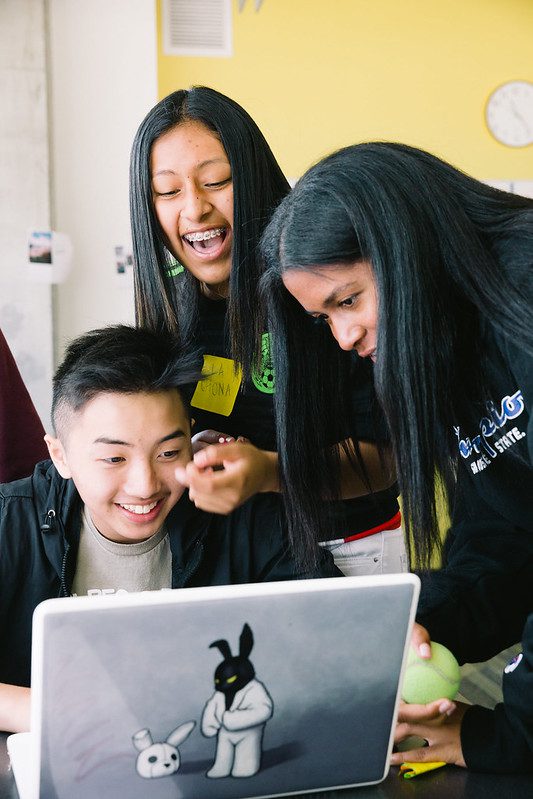 One component of the Future Ready initiative is Success Networks. Originally starting at one high school site, Success Networks currently serve over 900 students at four high school sites, with another to be added this year. The networks help lead change at schools through an equity-focused, student-centered collaborative improvement process, including making policy recommendations to influence lasting transformation. Since launching Success Networks, Marin's high schools have nearly doubled the number of students of color successfully graduating with the classes they need to enroll in college and career programs. 
Marin Promise Partnership brings together cross-sector leaders with lived and content expertise, enabling each partner to contribute to collective goals. With project facilitation, data analysis and communication support from Marin Promise Partnership, this network advances educational equity by aligning around a common cradle-to-career vision, learning from each other through shared data, taking collaborative action, and jointly advocating for shifts in policies, practices, resources and power structures.Together, these partners are making a difference for young people across Marin County.