Remember navigating the murky waters of college enrollment as a high school senior but finding clarity with the assistance of a college counselor? You might recall asking your counselor:
Where should I attend?
What should I study?
Will my major translate into meaning employment after I graduate?
How will I pay for tuition? Books? Room and board?
How do I file for student aid? Am I eligible for any grants?
What about student loans?
Imagine asking these same questions, but your situation is compounded by the financial responsibility of raising a family and you being years removed from a high school classroom and without the support of a college counselor.
Mission: Graduate recognized that to reach its goal of an additional 60,000 degrees and certifications in New Mexico by 2020, the partnership had to expand efforts beyond high school graduates to adults or "comebackers" interested in completing postsecondary degrees and certification programs.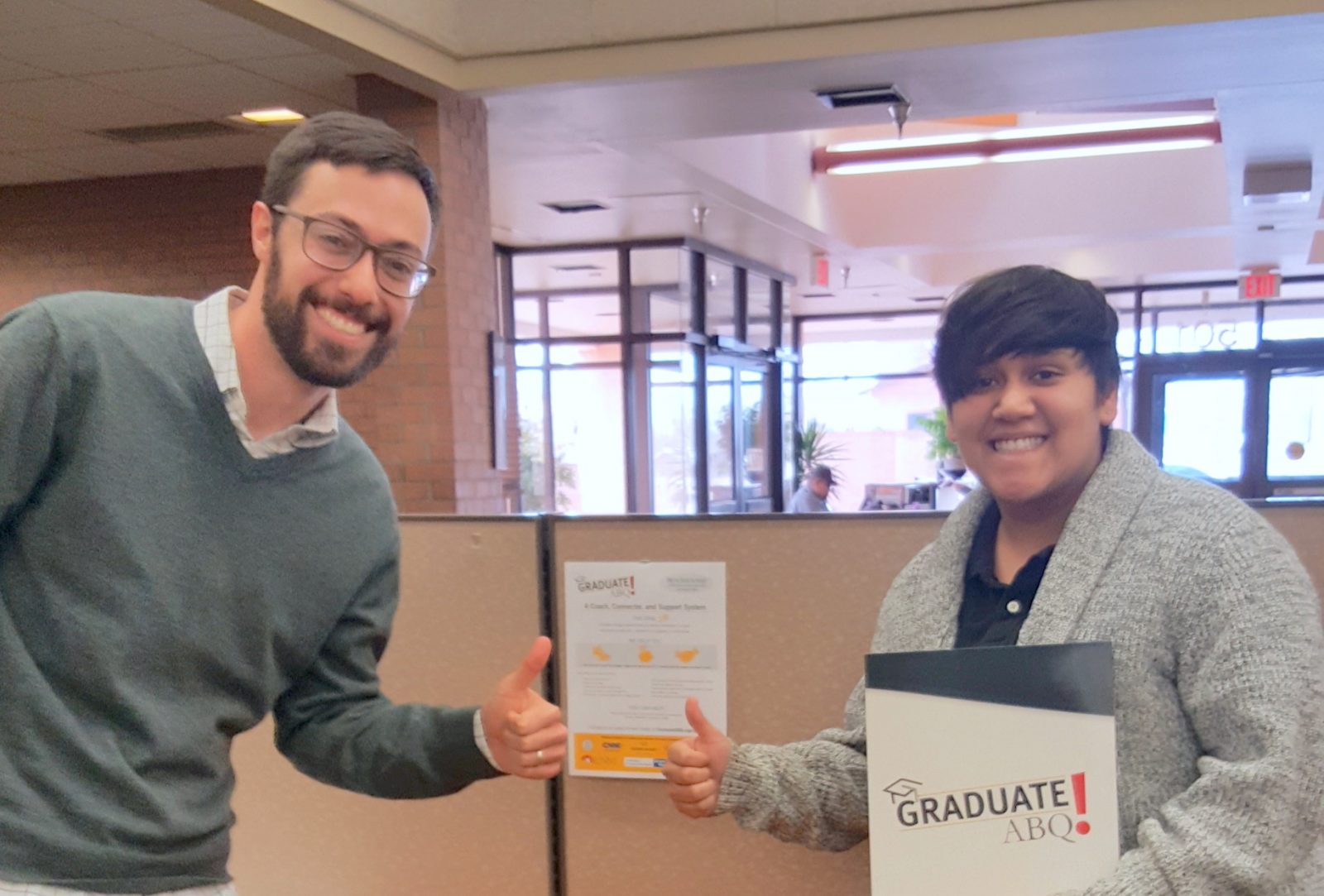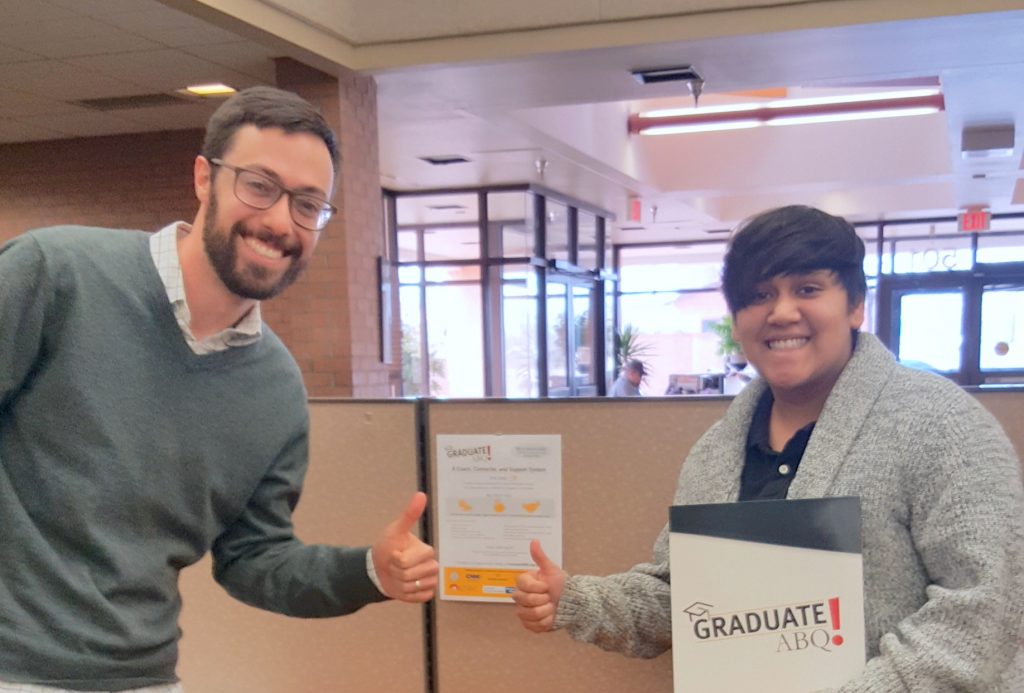 Adopted from The Graduate! Network out of Philadelphia, Graduate! ABQ brought together New Mexico Workforce Connection, Central New Mexico Community College (CNM), the University of New Mexico (UNM), Youth Development, Inc., and the City of Albuquerque to develop an adult student support system to help them get into college, figure out how to pay for it, navigate course offerings, connect course work to available career options in Albuquerque and help make a personal connection with the appropriate person at the college of their choice.
Teri Wimborne, United Way of Central Mexico director of collective impact, and Angelo Gonzales, executive director of Mission: Graduate, challenge those interested in expanding their reach to achieve educational outcomes to:
Commit to your target and population level
Determine your target and population levels. Who is completing college and who is not for both high school graduates and adults? What is an indicator you can use to measure what success looks like for the target and population level you've selected?
Tailor and market adult student support systems to your most vulnerable populations. Consider how you can use social media campaigns and commercials that market toward re-engaging adults interested in postsecondary completion.
Determine the supports
Survey adult students who have completed postsecondary programs to ascertain what helped them succeed.
Provide guidance through a career exploration assessment for those adults unsure about what to study that considers their interest and stackable credentials.
Ensure your "comebackers" understand the Free Application for Federal Student Aid process and whether they qualify for Pell grants.
Facilitate a "warm handoff" by connecting adult students to the advisor at the university they have chosen.
Compile of a list of employment opportunities that are readily available after degree or program completion.
Engage other sectors
Leverage other partners (postsecondary and religious institutions and workforce programs) to help with outreach efforts and share responsibility for counseling services for adults. Remember, population-level changes cannot be made by a single program or agency.
Give the work back. Build the capability of other workforce programs through coaching to gradually help them take on this work of walking adults through the college enrollment process.
Future implications
Consider the long-term implications of the Mission: Graduate ABQ! initiative. Postsecondary completion is a critical outcome for educational success. Wimborne shares that workers with at least an associate's degree can earn more than those with a high school diploma through reverse transfer—a process for awarding associate degrees to students who have transferred to four-year institutions.
A plethora of benefits abound when increasing the number of degreed citizens. College attainment not only increases potential income earnings, but has been linked to improved health, lower criminal behavior and more community involvement. Increasing the number of degreed and certified citizens in Albuquerque will impact the number of people with sustainable jobs. Wimborne recognizes that increasing parental education levels will have a significant impact on their children's educational attainment. Mission: Graduates extended reach to support not only students navigating the college landscape but their parents is leaving an indelible mark.