Criminal justice reform advocate Glenn E. Martin said, "Those closest to the problem are closest to the solution." This quote was mentioned during PolicyLink's national Equity Summit at the session, Intergenerational Networks Supporting Black and Brown Boys and Young Men: Lessons from Oakland. The session shared the insights of Oakland groups that represent and work with indigenous, Latino and Black people, showing how they came together to leverage resources around common concerns.
Communities United for Restorative Youth Justice, Brotherhood of Elders, The Unity Council, Positive Communication Practices and National Comrades Network realized commonalities between their groups and the communities they serve. In addition to facing and discussing the same issues, these groups share a respect for the past, traditions and the wisdom of elders. They formed an alliance that has benefitted from increased investments, including improvements to community centers and tech programs. Now, the young people they work with benefit from these additional resources and the opportunities for organizations to partner or share space.
As StriveTogether continues to provide leaders with the skills needed to move to action using a specific framework called Results CountTM , this work in Oakland allows an opportunity to consider steps in this work. Organizations in the StriveTogether Cradle to Career Network must disaggregate data by race and other factors. It's important to understand where communities are struggling and exactly how partnerships should advocate for our children. As a Network, we should always be aware of how each demographic is trending, but that does not mean we keep those groups sectioned off from each other. Discovering shared pain points in multiple demographics provides an opportunity to leverage resources across communities, employ collective impact and create a space for dialogue.
Martin's insight that "those closest to the problem are closest to the solution" is highlighted in the tools and resources of Results CountTM work. When StriveTogether supports partnerships to create Results at the Center charts, we place the desired result in the center. Closest to that result are the organizations or individuals that can most impact that change, placing "those closest to the problem…closest to the solution." The chart also has sections to designate specific sectors that can influence cradle-to-career work.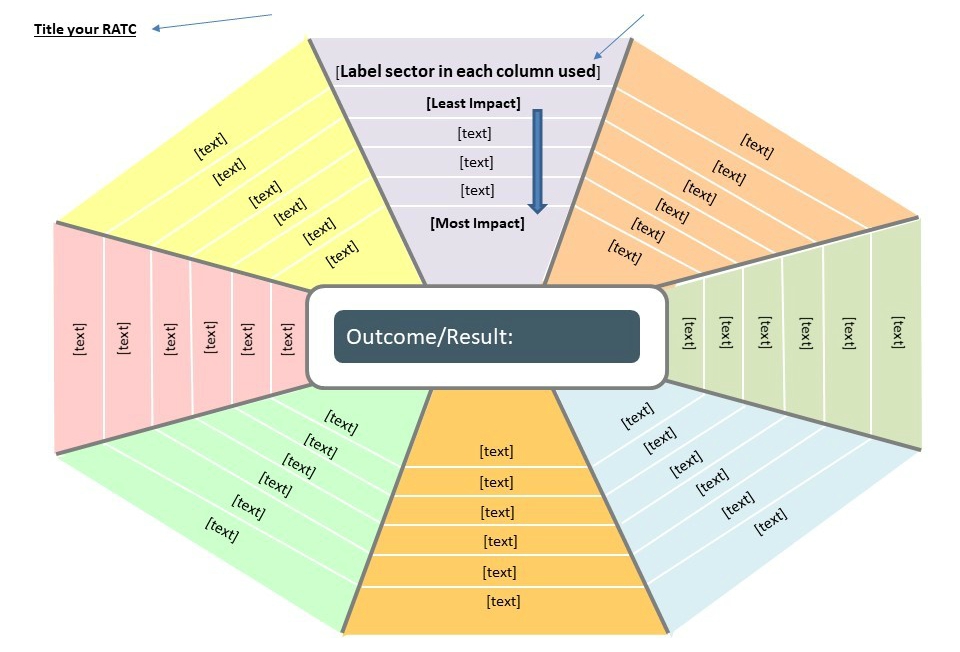 Through disaggregating data and creating sections in charts, it may become natural to keep issues and populations separate. However, while it's important to know who is closest to making the result happen, we should always focus on alignment. That is the power of collaborative action: Individuals, organizations and systems align to meet the needs of our communities. According to the Theory of Aligned Contributions, a resource for creating systems-level change, "Leaders create collaborative work out of the power and experience of their separate work."
Disaggregated data, along with seeing gaps, allows us to find the shared points of pain in separate communities and think about how to bring people together for a common result, regardless of ethnicity or economic status. Partnerships in the Network constantly consider how to leverage resources. The work done by the organizations in Oakland, presented at the Equity Summit, is an example of how to leverage passion.
Different communities that share the same struggle likely also share the same passion to make life better for children. Conversations and work focused on poverty are opportunities to find common ground across different demographic groups. If leaders can identify cross-community concerns and a shared desire to do the work and then align that momentum to an agreed-upon result, more people are can be connected to the work. In addition, as advocacy work increases, those combined communities create a larger alliance of citizens that can impact policy.
The Equity Summit session on supporting Black and Brown boys and young men was specific to issues in Oakland, but it provided insights on collaboration and alignment that can be used across the national StriveTogether Network. In our work, we bring together community leaders, professionals and organizations to look at data to inform decisions. This session set a powerful vision of what it looks like when communities align passion toward a shared result.