Policy is a powerful lever of change. We know that systems were not designed to support the success of Black, Indigenous, Latine and Asian youth and families or youth and families experiencing poverty. When we change policies, we change systems. When we change systems, we open pathways for communities to thrive.
Having the right civic infrastructure in place puts policy change within reach for communities, even when the work is complicated and daunting. And now is the time to take up or deepen policy and advocacy efforts, says Josh Davis, StriveTogether's vice president of policy and partnerships.
"We are at a pivotal moment in our country and in our work," he wrote in a recent blog. "Thanks to funding available through the American Rescue Plan and more, we have access to resources and the will to not just meet the present moment, but to make significant progress toward addressing racial equity and economic mobility for children and families. This is an unprecedented opportunity to use our voice, our experience and our data to drive impact — and it's an opportunity that the StriveTogether Cradle to Career Network is prepared to take full advantage of."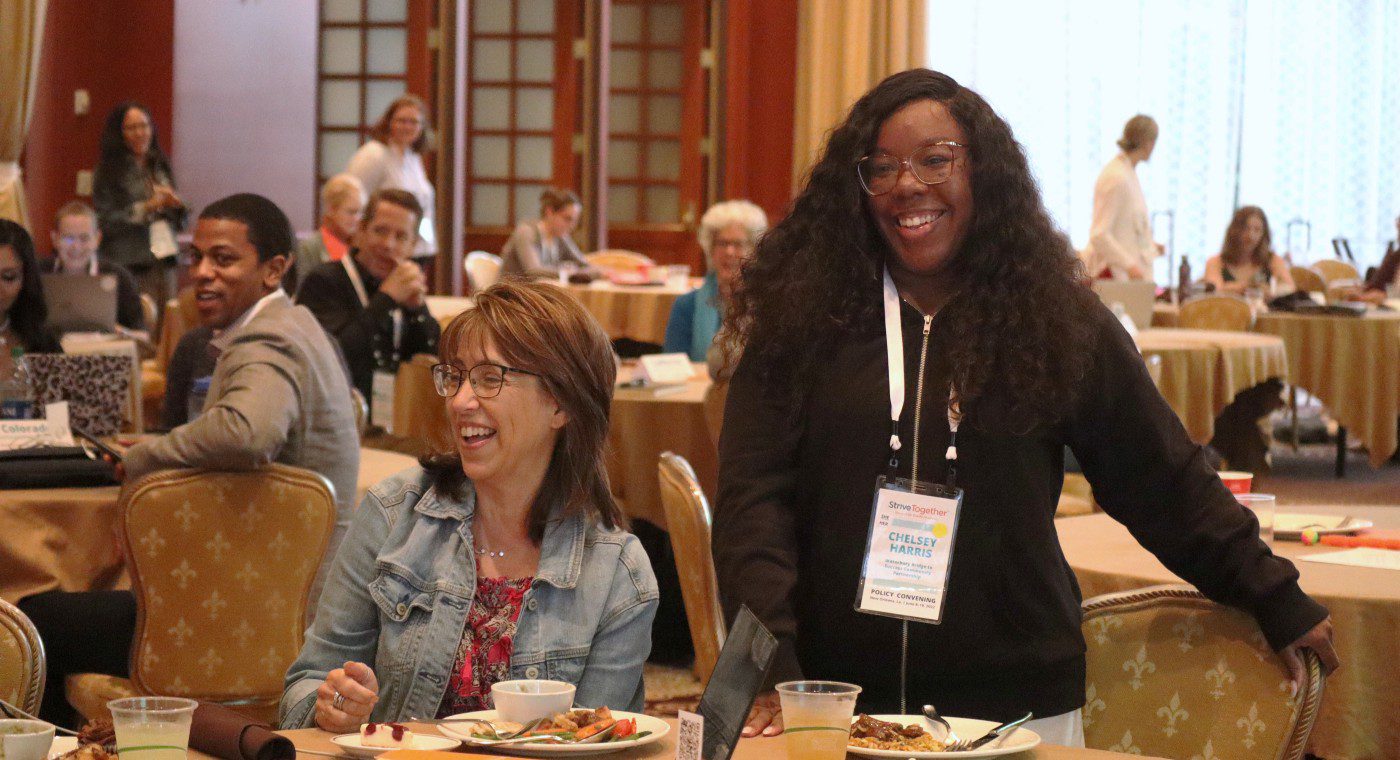 The Cradle to Career Network has been building civic infrastructure for more than a decade. Across the country, network communities are bringing together leaders from education, business, health care, housing, philanthropy and more to set a shared vision, make data-driven decisions and collectively improve outcomes for children and families. Civic infrastructure connects people, ideas and resources — and these connections can be ignited for lasting change.
Earlier this month, the Cradle to Career Network brought together policy changemakers from across the country. Over three days in New Orleans, more than 100 network members and partners connected and built strategies for more equitable policies at all levels of government: federal, state and local. Now, these community leaders are back in more than 70 communities, applying what they learned to advance policies that put youth and families first.
This work is challenging, but we're seeing success nationwide that proves that it's possible to change systems with policy work when effective civic infrastructure is in place. Read the full post on Medium at the link below to see what this looks like in communities and find out what makes civic infrastructure so special.