In conversation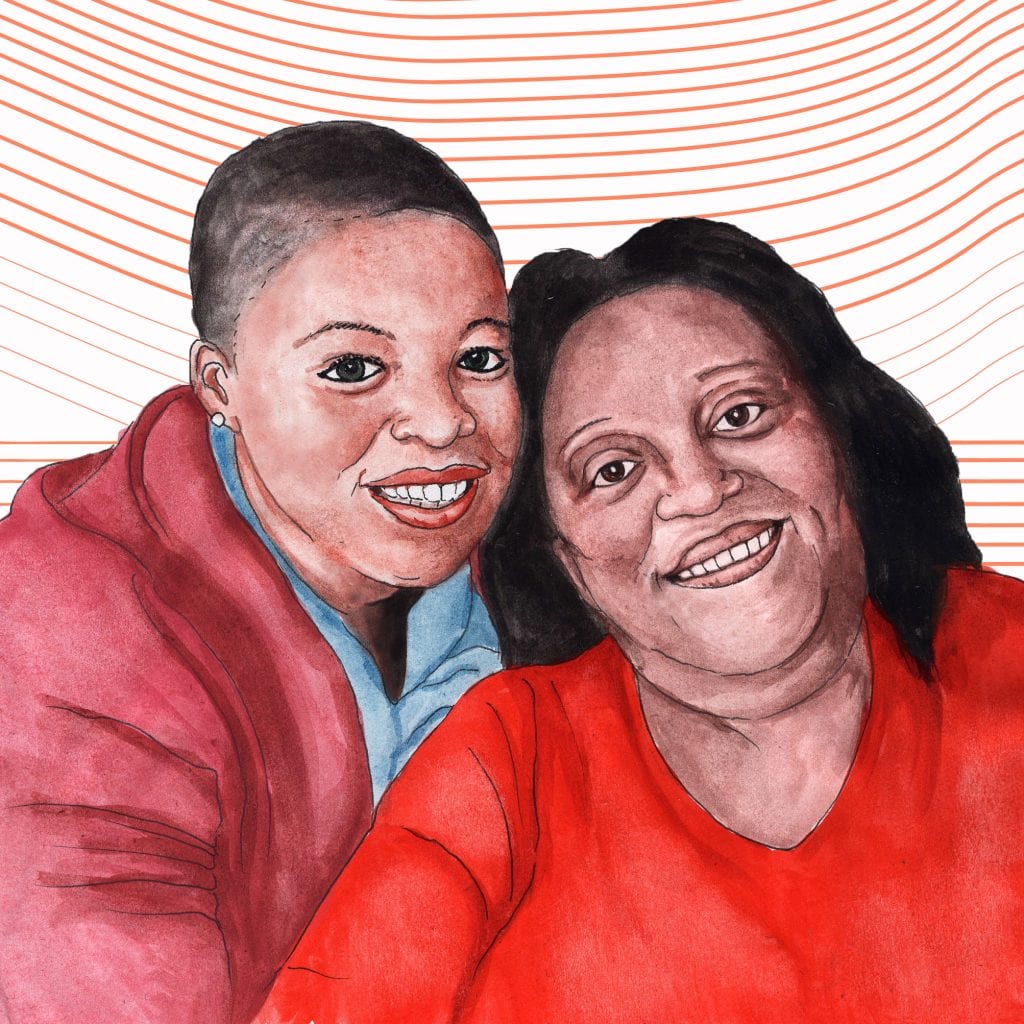 Kirstin Cheers and her mother, Kathleen Myers, reflect on the trials of 2020 and years past and on their relationship through it all.

Transcript
Kirstin: So you and I have been navigating this virus together. We live together.
Kathleen: You know what? We have our moments, but I can honestly say that I don't think there's another person that I would want to go through this with other than you. When I wanted to get out at the onset of the virus, you were like, no. You can't be as quick to get out in the community as you have been. This thing is real. And if I hadn't had you here, I may not be here today. I'm extremely grateful for that.
You're 30 years old. You could be anywhere, but you've chosen to be here? I don't wake up to rap music. If I hear anything from you, I'm going to hear gospel music or oldies. You're not out that late.
Kirstin: That's probably why I'm single 'cause I won't stay out long enough to get no man.
Kathleen: You won't stay out long enough to catch nothing—so not the virus, not a man.
Kirstin: So I ran for office in 2015. You remember that?
Kathleen: I definitely remember that. I was extremely proud that you wanted to deliver for this community. You had positive ideas to offer and I was really hoping for a win during that time. I am proud of who you are and who you've become, even though I may not say anything. So let me say it in this forum. I, your mother, am proud of you.
Kirstin: Thanks, Mom. I don't know why that made me cry. I believe and I always believe you are the strongest woman I have ever met. I am very proud of you, Ma, because I know that these past few years have not been easy. In 2016, we lost AJ, who was my aunt, your sister—more like a mom than an aunt. I knew that was a hard hit for you. I delivered her eulogy and I said y'all two were my first examples of love.
Our house took a really big hit when she passed away. We have always had men in our lives who loved us, who were around. But as far as who lived in our house every day, it was the three of us. The truth is everyone won't get married. But if we expand our definition of family, that will lead to better policies for families, better health care. And I think socially that will allow us to not be afraid when you see a family that doesn't look like yours.
Kathleen: Right. To be more accepting, more inclusive—doesn't have to be a man and a woman. It can be sisters. It can be two women, two men, whatever. Love is love.
Talking about family is what we believe, what our truths are, what our values are, our morals. This was a great opportunity and I'm glad that it was given to us.
Kirstin: Yeah, this was great and I can't wait to pass this to my kids, your grandkids, whenever they come along.