StriveTogether Cradle to Career Network member ROC the Future has set an ambitious goal for improving the educational landscape of Rochester, New York. To reach that goal, the partnership is ready to try new strategies and new structures, including its recently launched Outcome Teams.
The first Outcome Team to begin work is directed at a long-term goal to improve the high school graduation rate of Rochester City School District, currently at 57 percent. The team's goal, by 2022, is to increase that rate to 80 percent. The High School Graduation Outcome Team is led by three co-chairs: Linus Guillory, deputy superintendent of teaching and learning at Rochester City School District; Rosemary Rivera of Citizen Action; and Hank Rubin, special assistant to the president at the Rochester Area Community Foundation.
Rubin, whose education experience inclu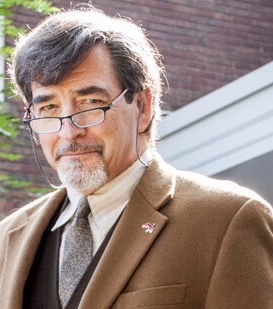 des roles as dean of education and associate superintendent of public education for the State of Ohio, shared insights about the new High School Graduation Outcome Team and its potential impact for the community of Rochester.
What new strategies are being used by the High School Graduation Outcome Team?
We've got a lot of smart and engaged people around the table, and we come up with brilliant ideas. But if we don't set up structures that definitively establish what we're supposed to accomplish, then we may end up just treading water. The Outcome Team's purpose is to state clear, high, achievable, intended outcomes for the group. We're identifying where to plant the lever for the biggest changes in our schools and our community to impact children's well-being and success.
Then, we'll identify who is doing that work, who can develop the clearest strategies and who has the power to move those strategies toward action. If we get the right people who understand the work together, and we get them all focusing on the same outcomes, they can start to work together on the strategies.
How will insights from the new Data Advisory group support the work of the High School Graduation Outcome Team?
We're coming to grips with how important numbers are for effective leadership. Data is something that often we ignore, or we treat the numbers as simply outcome measures as opposed to tools for implementation, strategy and deciding where to focus our energy. Now, if we want to look at the graduation rate numbers by grade, school, gender, ethnicity or other demographics, the Data Advisory Team can crunch the numbers in a thousand different ways. With this data, we get a chance to really understand what's happening to whom, where and how, and what's working and what's not.
Recently, community collaboration has resulted in improved outcomes at Rochester's East High School. What lessons have been learned from this success?
There's been a tremendous investment by the University of Rochester to support East High School, a school with very serious achievement gaps and graduation deficiencies. The work began about three years ago and is beginning to show results.
One of the biggest lessons we learned is that this is not an overnight expectation. The work that we're doing is going to be long term. At East High School, they use a cohort model of the children going through the program as a community. We're tracking current ninth graders through to their graduation, and we expect that in 2022 we should see a tremendous upswing of high school graduation. We should expect to see benchmarks of improvements between now and then, but our big outcome should be marked in 2022.
What would it mean for the Rochester community to reach this goal?
If you ask anyone you in Rochester what it's like to live there, you'll hear that it's a remarkable city. But we know that Rochester Public Schools are failing. And it manifests itself in the economy. Kids in Rochester younger than 18 have a 50 percent chance of being in poverty. We have the highest youth poverty rate of any city our size or larger in the country.
Here's the question: Can Rochester leadership work with leaders from all our different sectors to identify those key factors that can make a difference in whether our public schools succeed, and make a difference in those factors?
One of the extraordinary elements of the StriveTogether network, and particularly of ROC the Future here in Rochester, has been its success in bringing leaders together into the right conversations. We're moving now into a new phase of operation with the Outcomes and Strategy Teams. This new phase has the potential to move us from those conversations into the kind of goal setting and action that really can be sustained and be impactful.