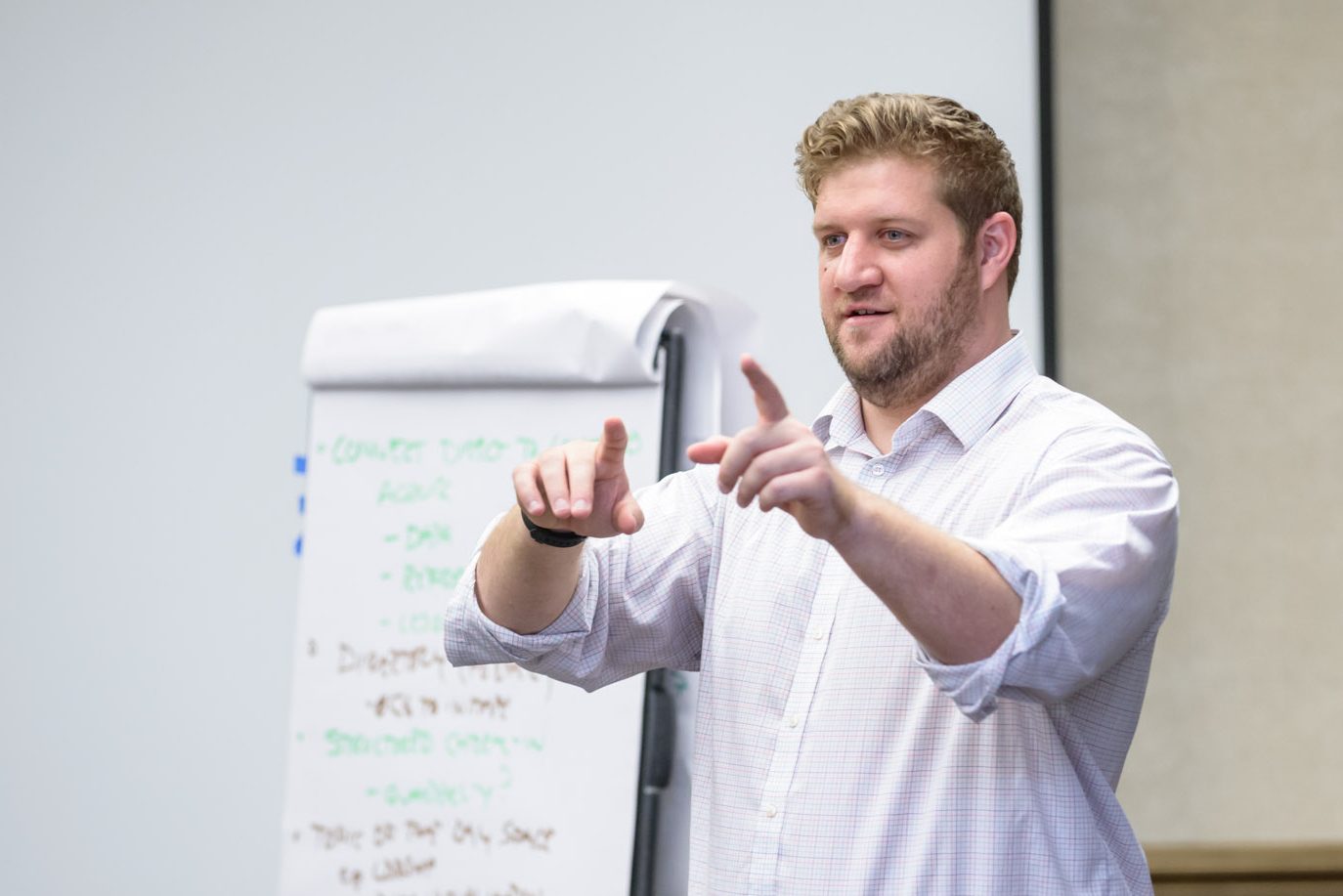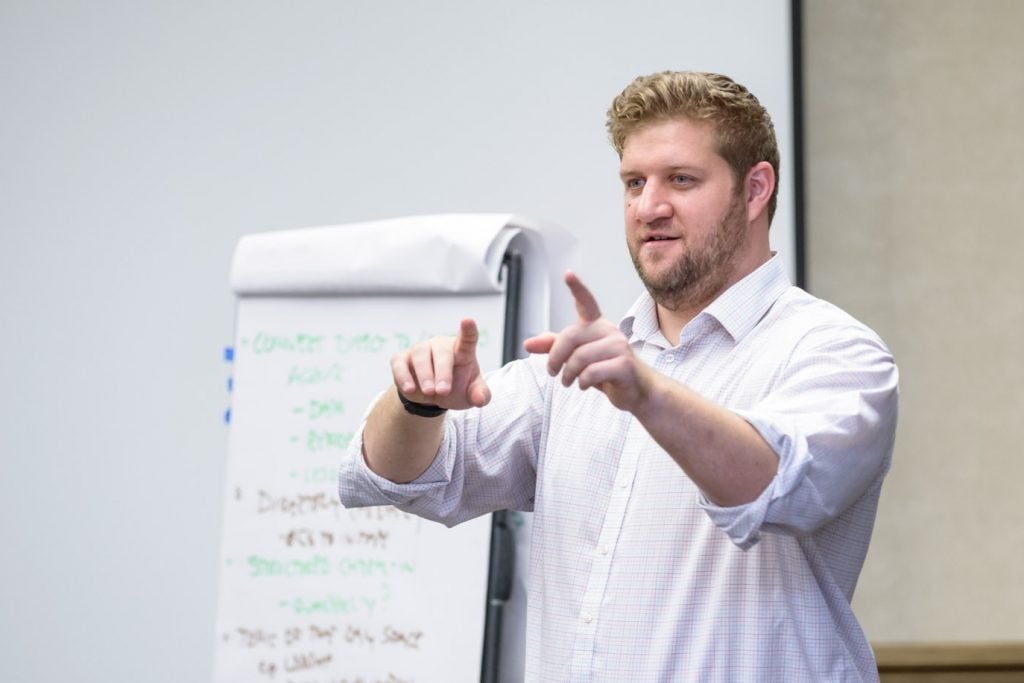 Join us in conversation with Colin Groth, StriveTogether's executive vice president of strategy and development, as he shares how the StriveTogether Cradle to Career Network got to where it is today and why he's passionate about the work.
What drew you to this work, and what motivates you to stay in it?
In my own educational journey, I wasn't a good student in the traditional sense. I was always identified as gifted, but I didn't really understand or feel comfortable in the education systems in which I operated. I wasn't particularly engaged in school or class work. Why these books, these projects? Why are we sitting all day in rows? Questions like that always bounced around my mind.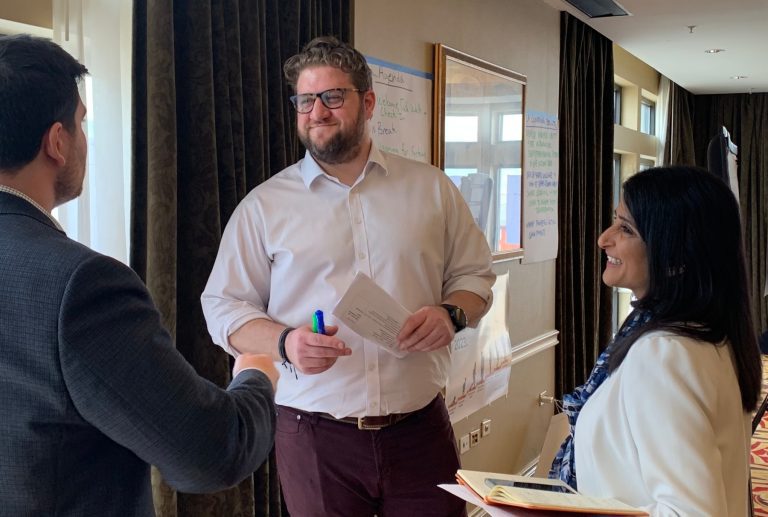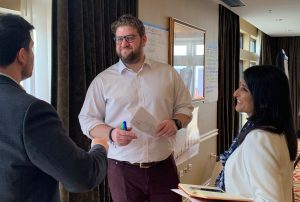 It wasn't school that unlocked a lot of my interest in leadership and community work. It was things like Boy Scouts and after-school programming and supports. Because of the circumstances into which I was born, I had all the opportunity in the world. I could miss assignments or mail it in on projects, but it was rarely in doubt that I was going to be on a path to a postsecondary education and, hopefully, economic mobility. What I became really interested in was, how do we get every kid the right supports at the right time so that they can be on that pathway as well?
This insight really struck me when StriveTogether was supporting the launch of a new partnership in Santa Barbara County, and a young woman told her cradle-to-career story. She didn't speak English when she first moved to the community, but she had a bilingual teacher who could tell immediately how bright she was. The teacher made sure that she got connected to 4-H and Girls Inc. And by working with those nonprofits, she was able to really bolster her English language skills and demonstrate the intellect that the teacher knew that she already had.
When she spoke at the partnership launch, she was getting ready to decide between three Ivy League schools that were all offering her scholarships. It reminded me of my own story. If it hadn't been for my dad connecting me to Boy Scouts, or if it hadn't been for this teacher connecting this young woman to these out-of-school-time services, what different paths might we have been on?
How do we create equitable opportunities so that it doesn't happen by chance or because of a heroic individual, but because our systems are built in a way that every kid gets these opportunities? That's what motivates me, and that's why I've stayed in this work for more than 10 years.
How do we build it into the system that every kid gets connected to the right supports at the right time? How do we create equitable opportunities so that it doesn't happen by chance or because of a heroic individual, but because our systems are built in a way that every kid gets these opportunities? That's what motivates me, and that's why I've stayed in this work for more than 10 years.
How did StriveTogether get to where it is now as a national movement? How did the origins of StriveTogether intersect with your own path?
I had just graduated from Ohio State in 2005 and was coming back home to Cincinnati. I joined Cincinnati Metro, the transit system, as the web developer. Outside of work I would go to different city council campaign events and young professional events. And all I remember hearing around town was the need for a talented workforce and attracting young professionals. Eventually I was promoted into a role focused on community and government relations, and this unlocked a new pathway for me in the community.
Meanwhile, in the meeting halls down the street, Dr. Nancy Zimpher, the new president of University of Cincinnati, was focused on making sure the university didn't just live in their ivory tower but became an engine for change. Dr. Zimpher started to get together leaders from other universities, business leaders, folks from around the community. They started to think about ways that we could collectively work together to create this talent pipeline and make Cincinnati a city of choice for recruiting and retaining young professionals.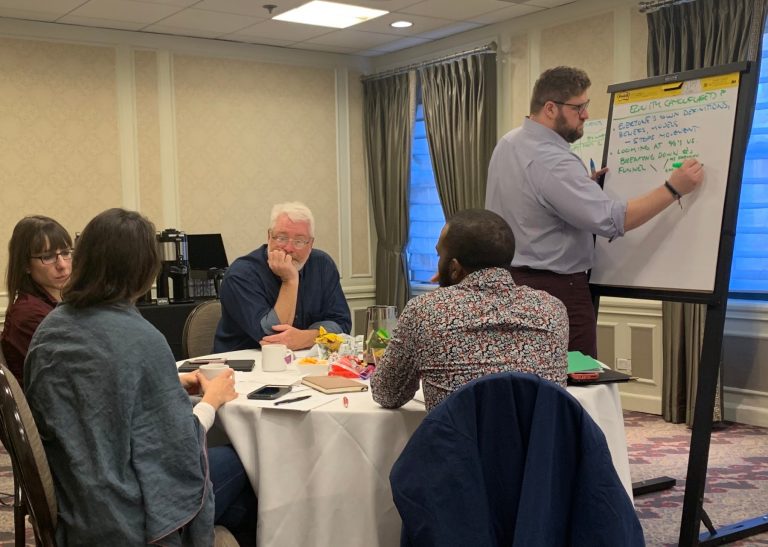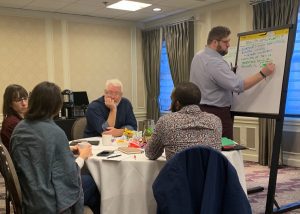 This work led to the College Access and Success Partnership, which became StrivePartnership. I got invited to one of the Student Success Networks focused on youth employment. And at that meeting, the facilitator from StrivePartnership asked, "What is Metro doing to support youth employment outcomes?" I remember thinking, "I have no idea!" This wasn't something we often talked about within our system. So we started to think about how to realign bus service to support youth employment outcomes. This insight and small change in thinking was emblematic of a shifting mentality within the community.
There were stories like that happening all over town. Foundations were aligning their investing to the outcomes of the partnership. Programs were thinking about connecting student-level data to community-level outcomes for the first time.
StrivePartnership officially launched in 2006. A few years later, Living Cities made the first national investment. I got a chance to join the team in September of 2011 to help scale and launch the national network. We started flying around the country and talking to communities about what this work would look like, and the work really took off in a new way from there.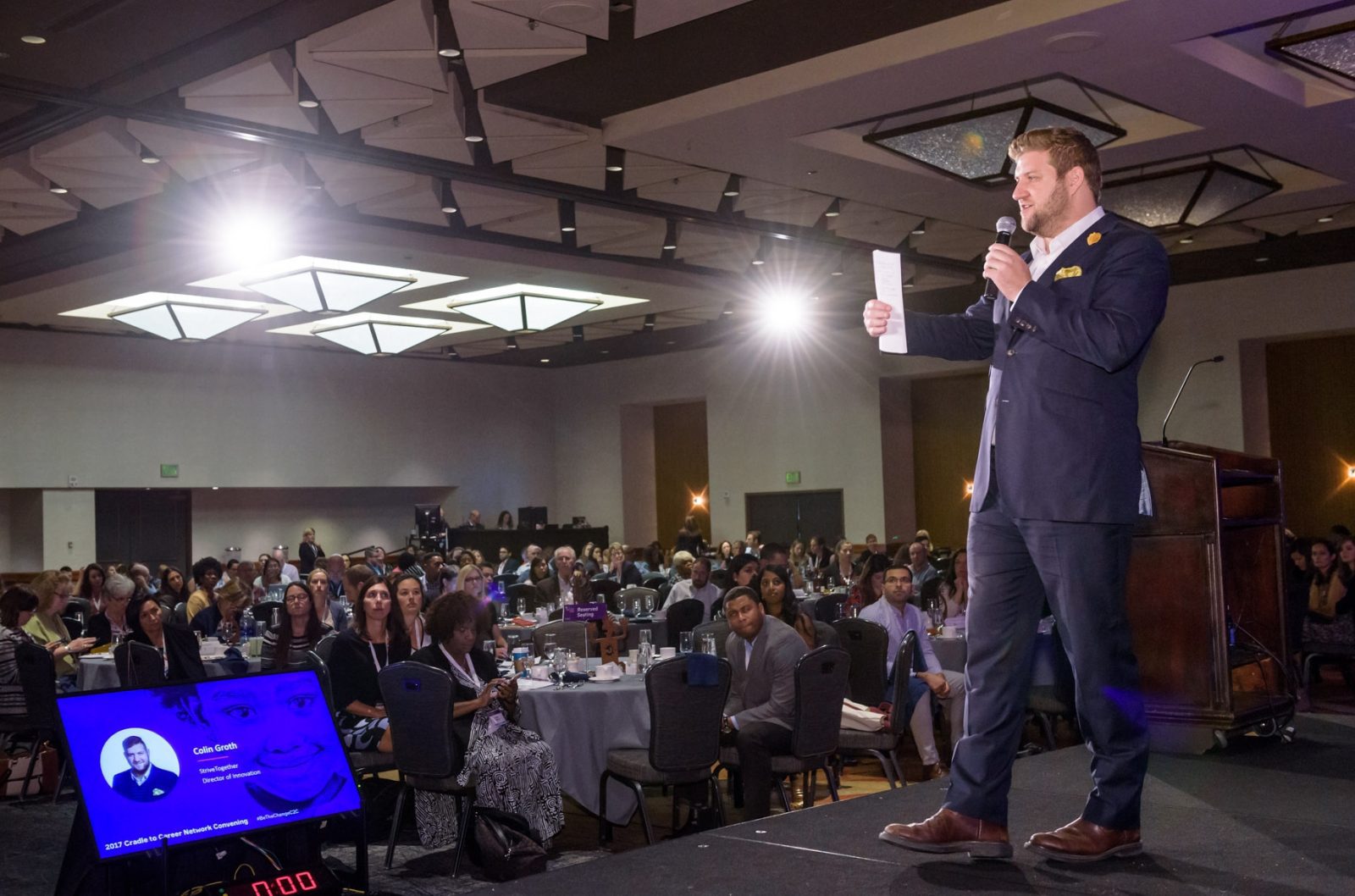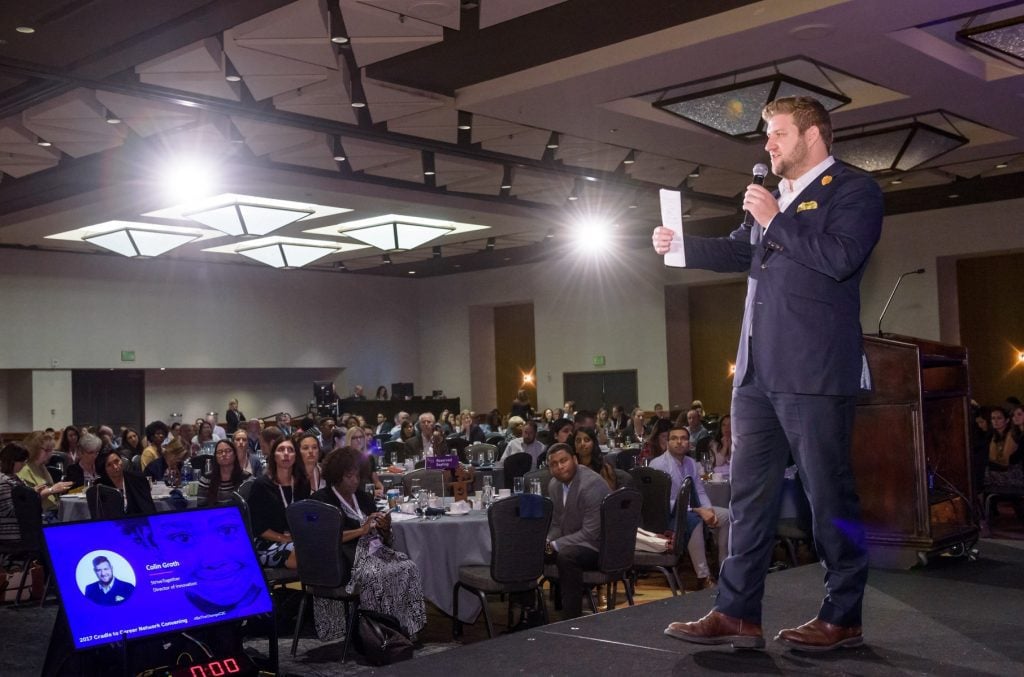 What does your role look like today?
We've learned a lot through the years about what it takes to make population-level change. So 30% of my time is thinking about how we share the things that we've learned. How do we unleash those skills and competencies, both within the StriveTogether network and also with our peer networks across the country?
The other 70% of my role is working on our long-term strategy. When we talk about systems transformation, that means embedding this way of working into public systems. We're stepping much more fully into the policy space. I get to spend a lot of time with incredible national investors like Ballmer Group and Blue Meridian Partners, and many of our communities, thinking through how we position this work within the field. How do we communicate the complex things that folks are doing to improve outcomes for children and families?
Why is StriveTogether focused on systems transformation to get those results?
One of the now-mythologized quotes from one of the early StrivePartnership meetings came from Dr. O'dell Owens, who at the time was the county coroner. He stood up and said, "We can talk about this college scholarship program, but we have to remember that we're program rich and system poor. And as long as we keep looking for some silver-bullet program, not only are we not going to graduate more kids from college, but I'm going to have dead kids on my table."
This idea of being system rich was something I don't think people really knew what to do with. Now, it's foundationally in the DNA of the StriveTogether origin story.
When I think about the work of our movement, there's so many amazing exemplars across the country. Bridgeport, Connecticut, has created this systemic view of early childhood development that they call the Bridgeport Baby Bundle to ensure that kids are more likely to be on track by age 3. Communities like Spartanburg, South Carolina, are seeing impressive increases in outcomes like third grade reading by empowering students and using data to drive improvement efforts.
Austin, Texas, has made incredible policy shifts to drive improvement in algebra completion by ninth grade, which we know is a key predictor of college success. In Washington, Graduate Tacoma has seen a 45% increase in high school graduation and become one of the national models for driving high school completion.
All of those things are amazing, right? But we know it's not just about scaling programs. What we're trying to scale is a way of thinking about the world. A way of using data to get better and highlighting the communities that are getting things right.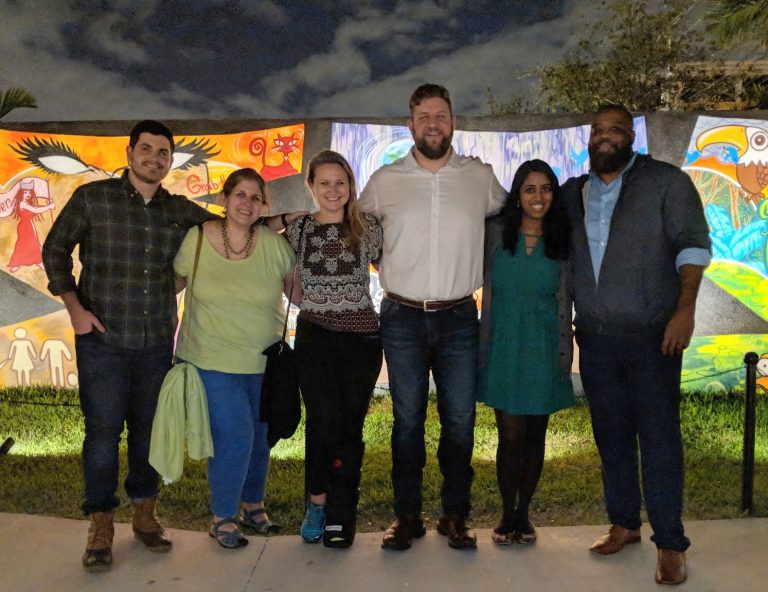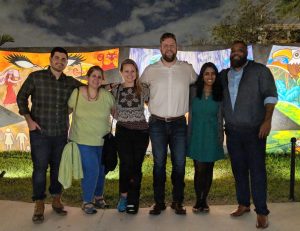 These approaches aren't some silver-bullet program. They were policy shifts that had to be made. There were power shifts to give decision making to students in the classroom. They were resource shifts to, as a community, say, "We must invest in universal pre-K." And they were practice shifts to identify the high-quality professional development opportunities for teachers, the home visitation practices that are reaching the most at-risk families. All these things need to happen in concert.
We are working to close the gap between our aspirations for children and families and the outcomes we see in the data. This is hard work, challenging work and exciting work that gets me excited to learn with our network members and national partners each and every day.