In conversation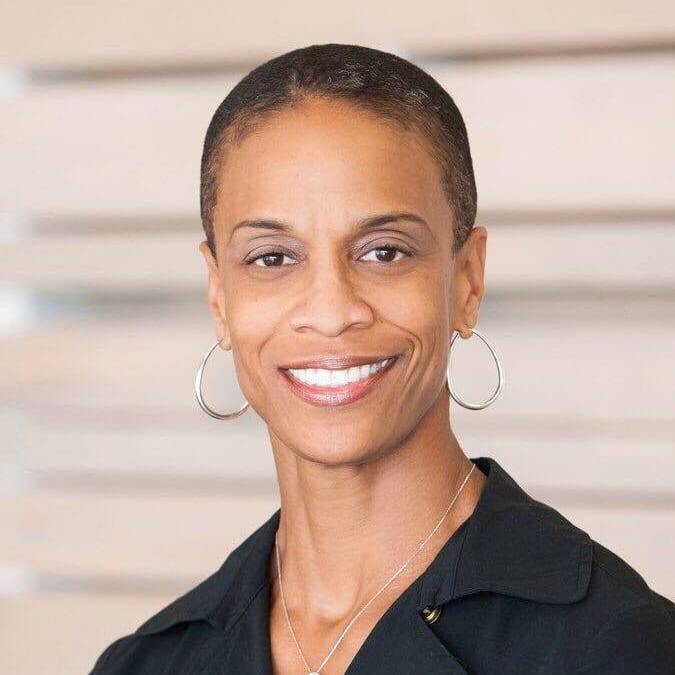 Sonya Anderson
Interim president, Thrive Chicago
Learn more about Sonya >>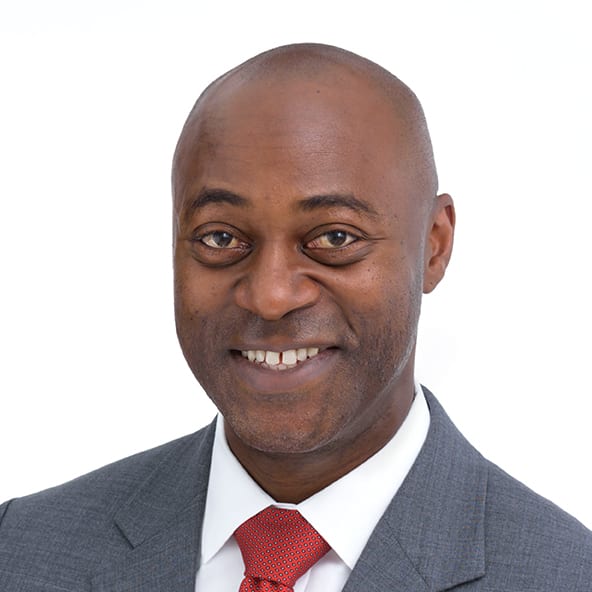 Josh Davis
Vice president of policy and partnerships, StriveTogether
Learn more about Josh >>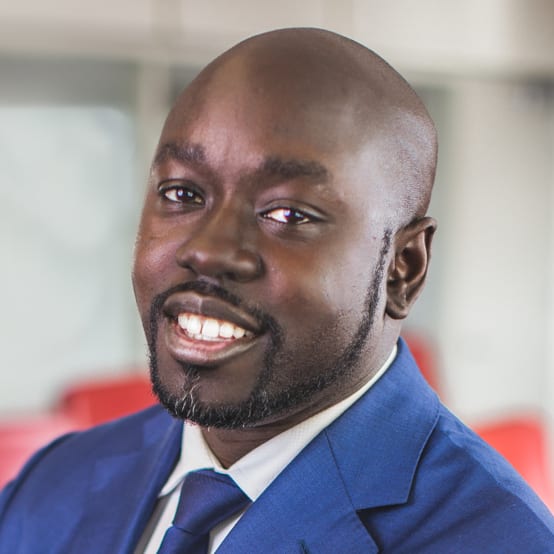 Kwame Owusu-Kessee
CEO, Harlem Children's Zone
Learn more about Kwame >>
Host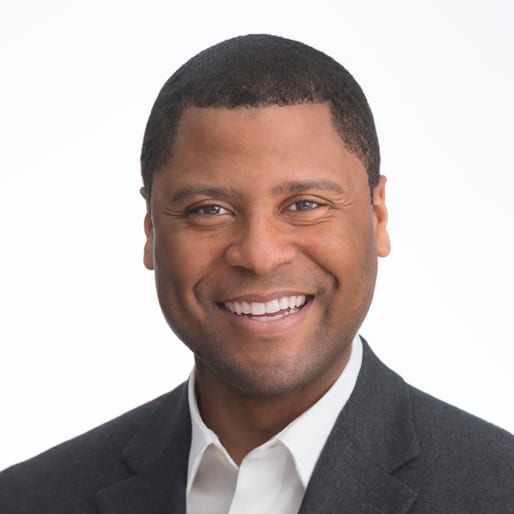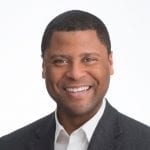 Christian Motley
Senior manager of policy and partnerships, StriveTogether
Learn more about Christian >>
Transcript
Christian Motley, senior manager of policy and partnerships, StriveTogether
[00:20] Hi, I'm Christian Motley from StriveTogether, your host of Together for Change, where we shed light on what's possible in creating an equitable recovery. Today we will talk about a comprehensive COVID-19 emergency response and recovery approach pioneered by the Harlem Children's Zone. And it's now spreading across the country.
Harlem Children's Zone has been fighting poverty and racial inequities for 20 years. With support from the Audacious Project, Harlem Children's Zone is working with cities across the country. Joining me today are Kwame Owusu-Kesse, the HCZ, Harlem Children's Zone, chief executive officer. How are you, Kwame?
Kwame Owusu-Kesse, CEO, Harlem Children's Zone
[00:56] I'm doing well, Christian, how are you?
Christian Motley
[00:59] Doing great. We also have Sonya Anderson, interim president of Thrive Chicago, an organization bringing people and data together to ensure every youth in Chicago thrives. Thrive Chicago is part of the StriveTogether Cradle to Career Network and one of the cities participating in the recovery effort with Harlem Children's Zone. Hi, Sonya.
Sonya Anderson, interim president, Thrive Chicago
[01:17] Hi, how are you today?
Christian Motley
[01:19] Doing well. And finally, Josh Davis, StriveTogether's vice president of policy and partnerships is joining us today. StriveTogether, along with the NAACP and PolicyLink, are working with Harlem Children's Zone to amplify the reach of recovery in Black communities. Josh, how are you?
Josh Davis, vice president of policy and partnerships, StriveTogether
[01:33] I'm great, Christian. Glad to glad to be part of the conversation.
Christian Motley
[01:37] Well, let's get into it. Kwame, can you set up this conversation a little bit? Tell us a bit about Harlem Children's Zone, the model and how you responded to COVID-19. And what have you learned? And how are you replicating this work in Black communities across the country?
Kwame Owusu-Kesse
[01:51] Sure. Well, the Harlem Children's Zone is an African American-led organization that pioneered the field of comprehensive, place-based programming. And by comprehensive we mean you have to do multiple things at the same time. Since the problems of the world are not neatly siloed into buckets, so therefore the solutions must be holistic.
Part of what our mission is anchored on is this idea of breaking the intergenerational cycle of poverty. And we've never seen a threat or calamity like COVID-19. And we quickly knew that in times of crisis, the most disadvantaged among us will pay the highest price with their lives and livelihoods. So, with seeing what was happening in the early stages of COVID, so this was probably late February, we sprung into action, making sure that our entire organization had preparedness plans in the event that we had to shut down operations.
[02:52] So that means every department had to have written plans. We had to test our systems where we had folks spending part of their weeks at home and trying to troubleshoot if there were any problems came to bear in the event that we had to be fully remote. And then within the next week or two, the call was made to be in full quarantine. And we knew that this was going to devastate our community.
And so we quickly pulled together a survey, where we had over 3,300 families respond, identifying where some of their major needs were, in addition to tracking clicks on our website, on our resource page, just to be able to get a better sense of where most of the traffic was going. So, we can triangulate and develop a response rapidly in service of our community. And I think the results from the survey and following the website clicks, helped us design a five-prong approach on the ground, and the five pillars are the following.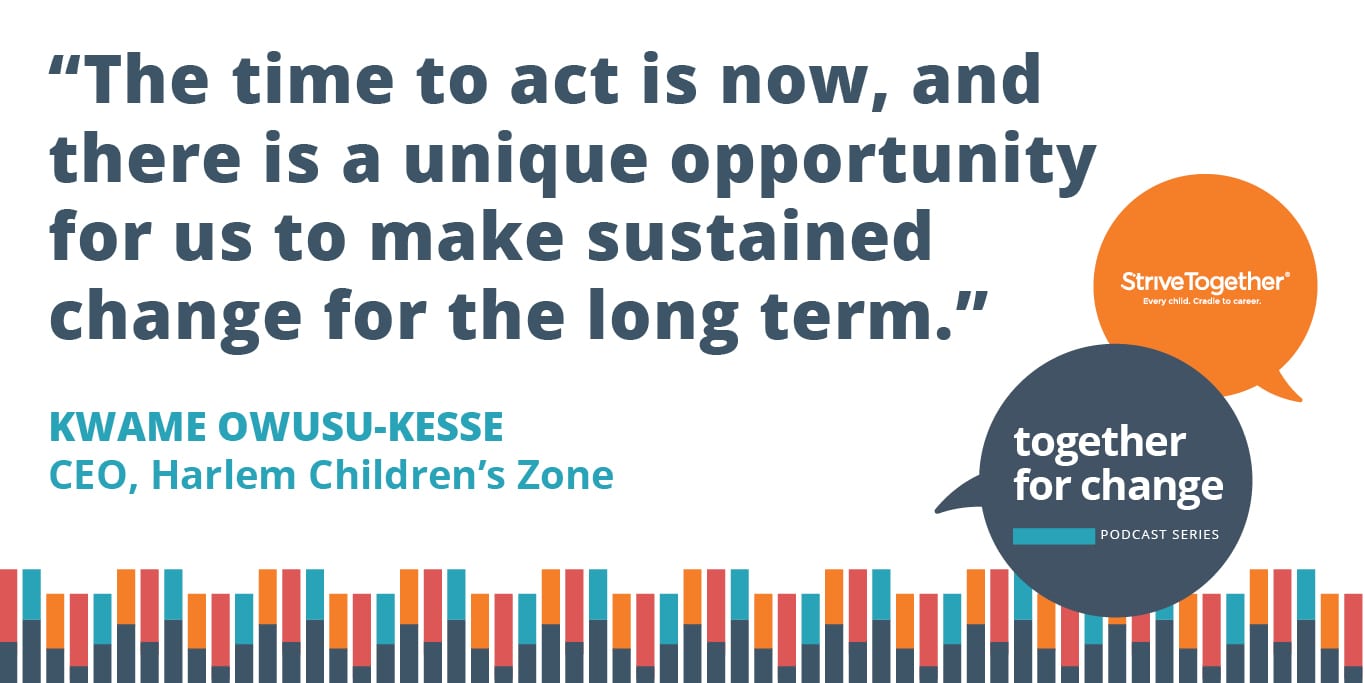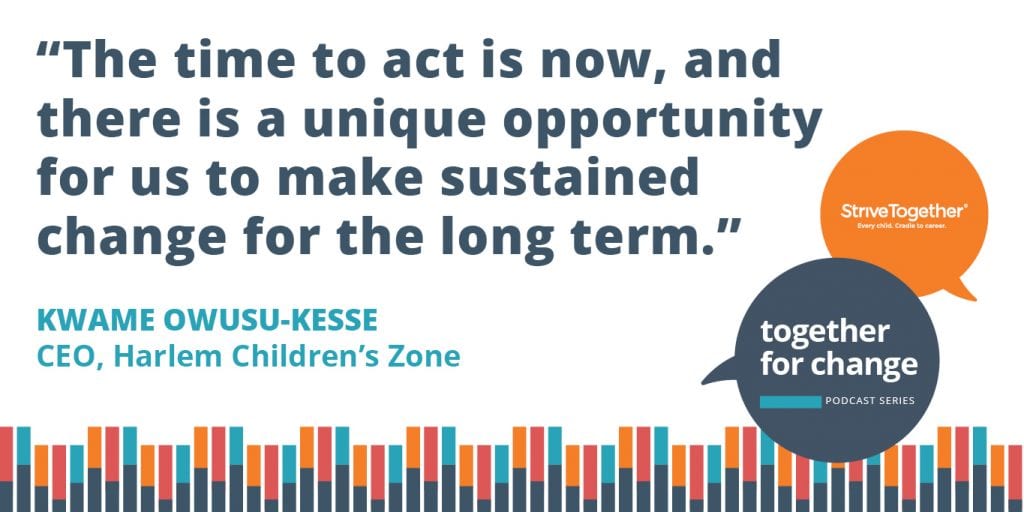 [03:53] The first was emergency relief funds. We understood that families needed cash in their hands now, due to just tremendous uncertainty. Given the massive amounts of layoffs that were occurring, and just financial needs to support everyday expenses.
The second pillar is protecting our most vulnerable. So that is making sure that our families have access to essential goods, like food and masks, and also essential information through having a curated list of resources on our website. In addition to launching a Stay Covered Together campaign, which was our public health campaign to remind folks the importance of remaining socially distanced and wearing a mask.
[04:35] The third pillar was bridging the digital divide. We believe that internet is a fundamental right. And most of our families needed to have connectivity, and not only connectivity in the form of access to internet, but ensuring that all school-aged children in a household had access to proper learning devices.
The fourth pillar was preventing learning loss. We knew that there was a generation of young people at risk of losing up to a year of school with quarantine was going to be here for a sustained period of time. So, ensuring that we're staying on top of what are the best practices and with remote engagement and being proactive about our plans for reopening our schools.
[05:18] And the fifth and final component was mitigating the mental health crisis. We know that there was massive amounts of toxic stress due to just uncertainty, due to so much health disparity that exists in our communities, due to the PTSD that folks would have as a result of the damage and the devastation that COVID was happening. So that means ensuring that our families have access to the proper telehealth supports, and also additional resources for emotional wellness.
[05:51] So, we quickly put together that approach and understood that we had to have a significant fundraising effort in order to properly resource our community. Because we knew this COVID fight would be a long fight and a long battle. And as we continue to look across the country and starting to see what was happening to us on the ground in Harlem happening in Black and brown communities all across America, we knew that the devastation would be widespread. And though New York was at the epicenter at the time, we had to spring into quick action in order to be able to support and bolster some of the efforts that we knew a number of our communities would have to undergo in order to properly fight COVID.
Christian Motley
[06:41] That's amazing. I want to — already, Kwame, I got several follow ups. Just given what you've shared right there. Before I do, I want to pull in Sonya, just to share — you pulled out those five pillars. Sonya, I'm wondering, what did the impact of COVID-19 look like in your community? For your youth and families? And how are you responding?
Sonya Anderson
[7:10] Yeah, thank you. As you know, Chicago is the third largest city in the country. And so when we talk about the impact of COVID in our communities, we're talking about communities that prior to the pandemic were already grappling with a number of challenges. And what COVID has done is — it's not just in Chicago, but across the country — shined a bright light on some of the cleavages and fractures that I think many of us have been aware of and have been working to alleviate for many years now.
So in Chicago and with Thrive Chicago in particular, we have focused a great deal of our COVID response efforts on this group of young people that we call opportunity youth. So, opportunity youth are young people between the ages of 16 and 24, who are persistently disconnected either from work or from school. Through Thrive Chicago, we've established what we call two Reconnection Hubs. And those hubs are really designed to bridge that gap between opportunity youth and the resources and opportunities that they need.
So, what we found in Chicago, we're talking about approximately 45,000 opportunity youth, over half of them who of whom are Black. And we know that about one in four of this cohort of folks are completely disconnected from work and from school. So, what do we do about that? And what do we do about that particularly in the age of COVID?
[08:35] Well, a couple of things. We know that Kwame just referenced the focus on mental health and wellbeing. We know that that is a huge, huge component of the need. And that's something that's often overlooked, particularly in Black and brown communities. So we've been working very closely with the opportunity youth through our Reconnection Hubs to connect them through telehealth services to the support that they need so that they can deal with some of these the stressors and the PTSD that Kwame reference that's come through COVID.
We know that safe and affordable housing is challenging in the best of circumstances for our youth, and you put COVID on top of it, it's only exacerbated that. Many of our opportunity youth do that thing that we call couch surfing. And obviously, that's not practical or tenable in a context where you are focused on social distancing and sheltering in place. So connecting our young people to housing opportunities, to shelters, which have their own set of demands that they are trying to figure out and work around in order to be compliant with public health requirements, but making those connections so that young people will not feel disconnected or more disconnected than they were previously feeling.
And really put some systems and structures in place that both reflect the new reality of having to work virtually, of having to work at a distance and having to work remotely, but nevertheless still connects people to people, things, resources, money, housing, jobs that they need to weather this particular storm and come out on the other side, hopefully whole and intact.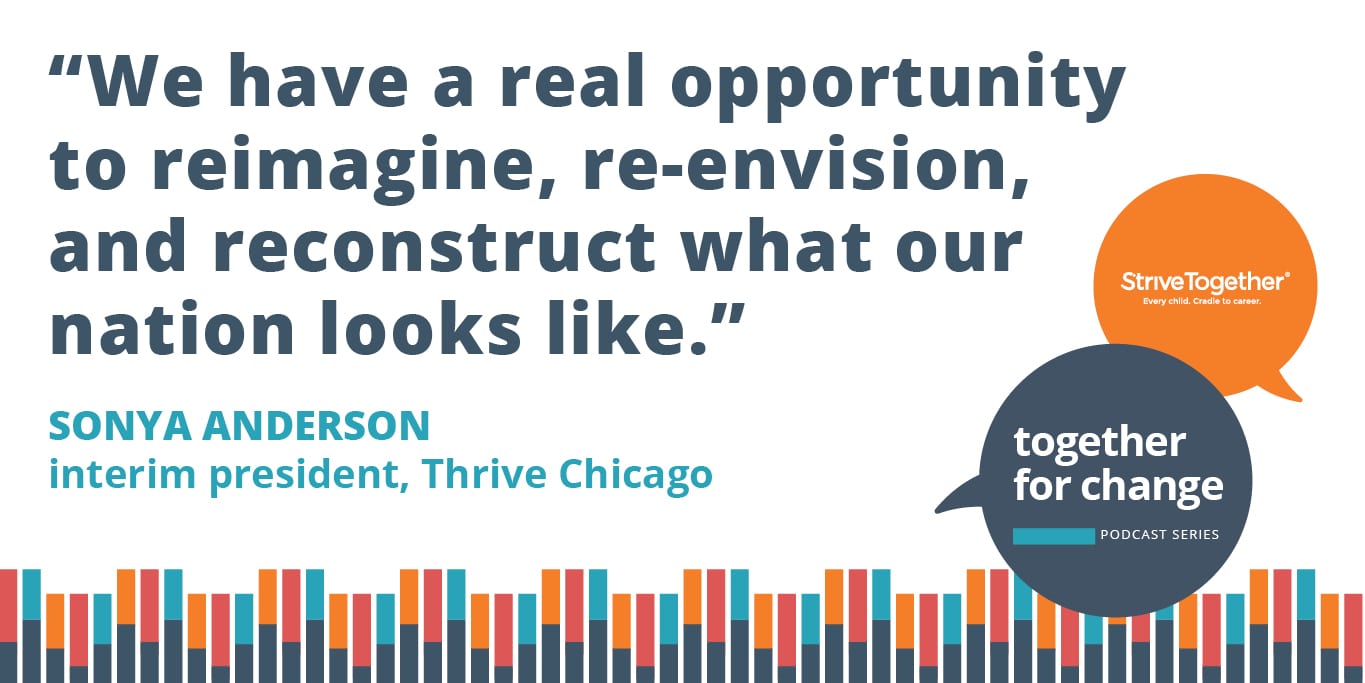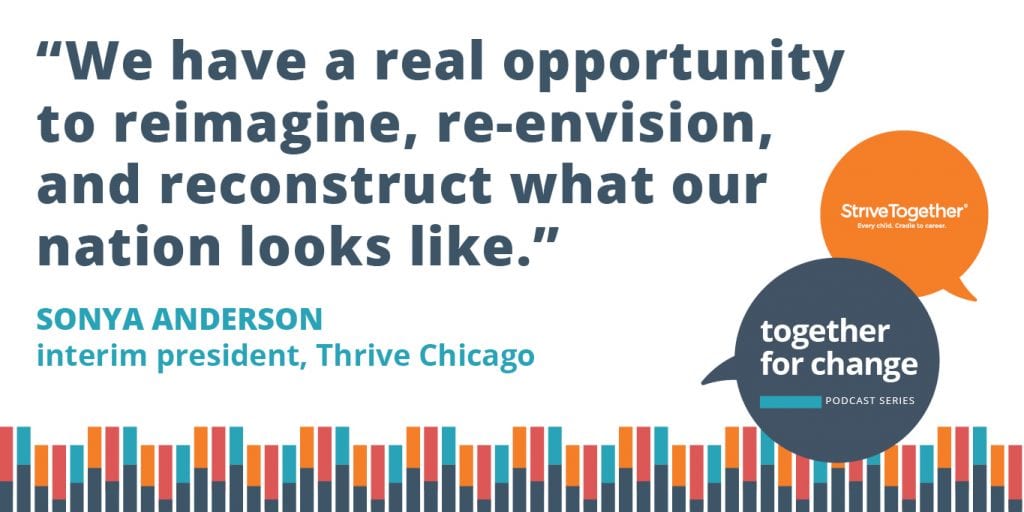 Christian Motley
[10:16] Thank you, Sonya. What I see, very quickly, in both Chicago and in New York is this existing infrastructure that had to kind of get in gear, go into action mode to immediately do the work of stabilizing communities. You know, Kwame, you mentioned the work of communities or you start to look around the country. And you have this large goal with the Audacious Project. You're working with organizations like ours, StriveTogether, to replicate the work that you all began there in Harlem. What was the real impetus for you to look beyond, you know, where you were, and to look to other communities? And you know, what was it you were looking for? What was it that you saw in the cities that you partner with?
Kwame Owusu-Kesse
[11:03] It's a great question. What has attracted me to the Harlem Children's Zone was the fact that it is not just about the residents in central Harlem. And I live in central Harlem, and I care deeply about this community. But it is the ability to leverage what we're doing on the ground to have an impact across the nation and, quite frankly, globally.
So, in everything that we do, we are constantly trying to develop best practice. And we believe we have a responsibility to be able to share the innovations that are happening on the ground with Harlem to the nation. So when we launched into gear in terms of our fight to COVID and continue to watch the news and seeing the spikes in rates in many major cities across the nation, we knew that we were developing a solution that was working on the ground in Harlem.
And because of our national community of practice, and just the great relationships and partners that we have in the field of place-based work and place-based initiatives, we reached out to all of our partners. And the way we honed in on the specific six additional cities, and the three national partners were a couple of factors.
[12:22] One, where were communities of color being devastated by COVID in a disproportionate way? Two, what locations had high-quality practitioners that could quickly launch into action, where our support would be bolstering already best-in-class programming that's happening on the ground? And then three, trusted advisors to be able to deliver and trusted practitioners that have the ability to deliver at scale and at quality.
And so that led us to the following markets. We were working closely with Oakland Promise in Oakland, California; the Northside Achievement Zone in Minneapolis; Thrive in Chicago; the United Way of Southeastern Michigan, representing the Detroit area; Brick Education Network in Newark, New Jersey; and finally Purpose Built Communities in Atlanta. And we also were able to leverage our long-standing relationship with StriveTogether and PolicyLink. And also were able to have the NAACP join our partnership because they understood, and all our partners collectively understood, the importance of this work.
And it made sense for us to be able to not only work together in terms of fundraising efforts and driving critical resources on the ground in each one of our markets, but also to continue to share best practices, since this is an ever-evolving pandemic, and ensuring that we continue to stay at the cutting edge of what the latest and greatest is saying from a scientific perspective and from a practitioner perspective of the lessons that we're learning on the ground.
[14:13] So we had a unique opportunity through the Audacious platform that you mentioned and Audacious is housed at TED. And it is a collaborative funding platform that catalyzes capital and takes big bets on social change initiatives. And originally when we were fundraising for our efforts on the ground in Harlem, we understood that this would provide a unique opportunity for us to think broadly and think about national impact.
So, what began as a $20 million effort in New York was able to grow to a $50 million effort. And where through the Audacious platform, we were able to raise $26 million of catalytic capital with the idea that we would be able to leverage that initial investment in our collective and spur and catalyze additional funding from funders, both in the local markets and that have a national purview.
So, we've been very blessed. And I've been just so appreciative of the efforts and of our partners. Every time we get together, and it's like every other week, it feels like a family reunion. Because we know we are partners in this battle. And there's a mutual respect. There's a mutual understanding of the enormity of the task at hand. And this unrelenting spirt and unrelenting commitment that we will support one another in this war against COVID.
Christian Motley
[15:50] You've named these five priorities that you all had in Harlem. Do you expect those to be reflected in these other communities? Are they lifted up other priorities as well?
Kwame Owusu-Kesse
[16:01] Sure. I think the five priorities provide a framework for our approach. But it is not our intention to be able to micromanage our partners. The reason why we selected our partners is they are already executing on the ground with excellence. And the way that we have designed this is that there is flexibility to be able to meet the ever-evolving needs of our communities. And I believe the framework that we provide is broad enough that even some of the shifting priorities that we're seeing is still fit within the framework that we have set.
So for example, with the moratorium being lifted on evictions, there's an increased need in some of our communities for financial assistance, with rental assistance. And that fits under the bucket of emergency relief funds. Alternatively, particularly in places like Chicago and Atlanta, and also in Minneapolis, there's been an uptick in gun violence. And for us, efforts helping in that regard, fits under the umbrella of protecting our most vulnerable.
[17:10] So while we are not overly prescriptive in terms of what each market needs to do, and there are some common elements that we're all doing collectively together, which is attacking and bridging the digital divide, in addition to protecting our most vulnerable and launching a national campaign, which is our Stay Covered Together campaign, there is flexibility that is built in for the practitioners on the ground to be able to shift resources as necessary to key priority areas that fit within the framework.
Christian Motley
[17:42] Sonya, what do you think the impact has been in Chicago on the ground of you all mobilizing those forces around opportunity youth? You know, so quickly in the face of COVID-19?
Sonya Anderson
[17:55] Yeah, I think our ability to mobilize quickly, I think has been everything in a place as densely populated as Chicago and a place where we are really feeling and reeling from the effects of COVID. So just to build on Kwame's point for a moment, the one thing I would add is that, you know, from our perspective, part of what made this opportunity to partner with HCZ so attractive in this work is because as he said, it mirrored a lot of the work that we were doing already, and our approach to serving communities.
So when we talk about things like, you know, mitigating learning loss that sits squarely within some of the existing work that Thrive is already undertaking, we have a focus where we are looking at how do we build and support world-class schools in K-12 education here in Chicago. We are doing a lot of work currently with boys and young men of color, thinking about how do we keep them connected to the education pipeline and how do we prepare them not only for successful academic careers, but what happens in their postsecondary lives. And so, a lot of these areas of emphasis that this opportunity has targeted dovetail directly with our own internal approach.
[19:10] The other thing that I would just offer in terms of impact is that, you know, Thrive as a collective impact model. And so our entire approach to this work is that we don't go it alone. We build on the existing relationships and assets that are already in Chicago, people who are on the ground living and breathing this work every day at various levels of the system, right — from a policy perspective, to a planning perspective to a grassroots implementation perspective. And we see ourselves as the connective tissue to bring those various voices and resources together in a concentrated and intentional way to address these very issues that Kwame has named.
So for us, in all the best ways, this is building on what we do, what we know how to do, and what we look to our partner organizations who are out there in communities who are doing the hard work every single day to help us launch these efforts and keep them going so that we really can pivot. And we can, you know, as Kwame said, we can fight this battle and slay this beast that is COVID before it continues to do more damage in our communities.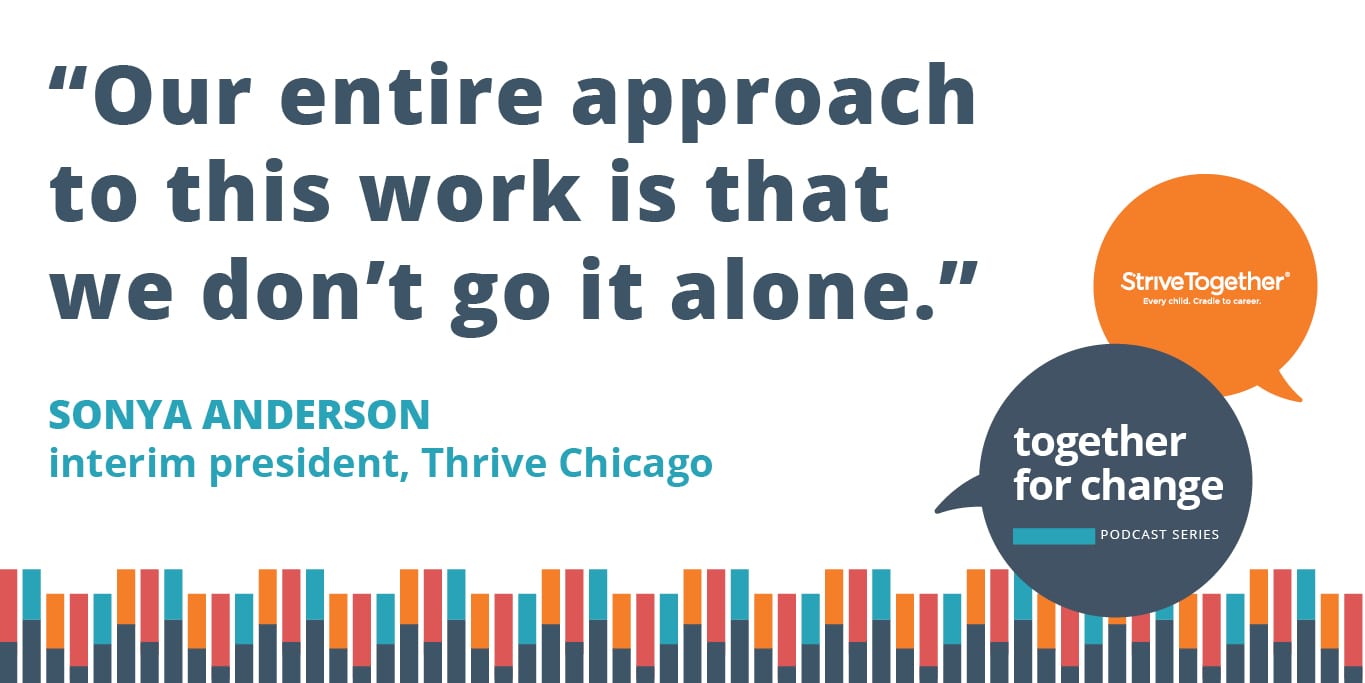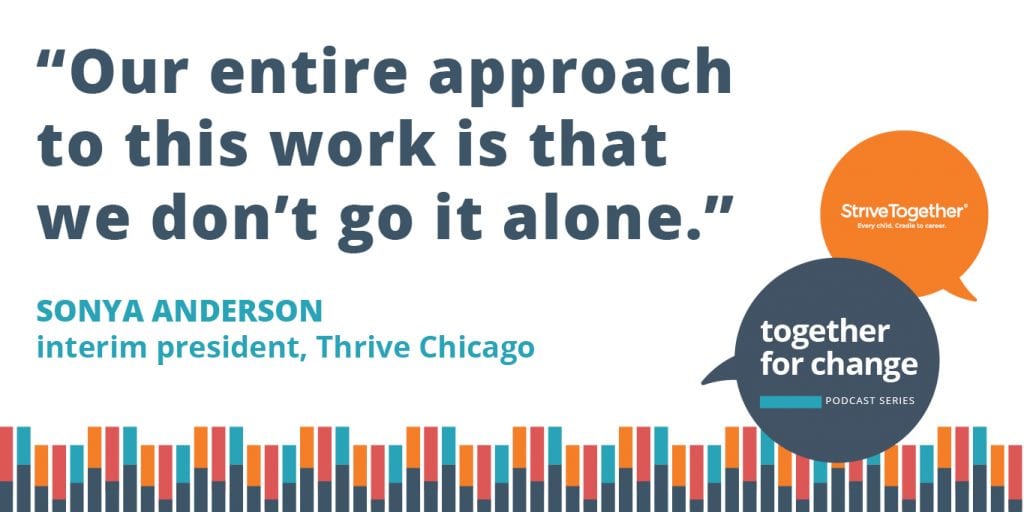 Christian Motley
[20:15] Thank you. There have been a couple times on this podcast where we've talked about how it's been necessary for communities to shift their role, thinking about these academic outcomes across the cradle-to-career pipeline, and thinking about how we close disparities, how we embed this culture of continuous improvement. We've had to shift a bit on the ground, to thinking about the most immediate needs to stabilize communities.
And what I hear when you share your example just now, it really resonated with me because I think there's a readiness factor there, that because what you all have done is really built the civic infrastructure in the community that is long term and sustainable. And in moments like this, that infrastructure, the strength of that infrastructure is actually being activated. So maybe it isn't so much a shift, but just sort of a readiness.
[21:02] Josh, StriveTogether is one of the three national partners working with the Harlem Children's Zone. How are you thinking about the role of policy and advocacy in equitable recovery?
Josh Davis
[21:12] Christian, quite simply, at this point, the role of policy and advocacy is more important than it's ever been. What we share in common at StriveTogether with Harlem Children's Zone, and with Thrive Chicago, is that our focus in many ways has been as practitioners. The practices of determining what are those factors that keep intergenerational poverty, creating barriers for multitudes of Black and brown children and families to move ahead.
At this point, all of us are thinking about policy as a place of operation, and not just a lever that we pull in addition, but how are we moving much more into the role of ensuring that we are effective in providing high-quality practices. But policy simultaneously is a place where we're taking up much more of an earnest interest because of the way that COVID-19 is having an incredible impact on resources across all levels of government — federal, state and local. But particularly because of the federal government's role right now, in being positioned and responsible for the benefit of all 330 plus million people across 50 different states.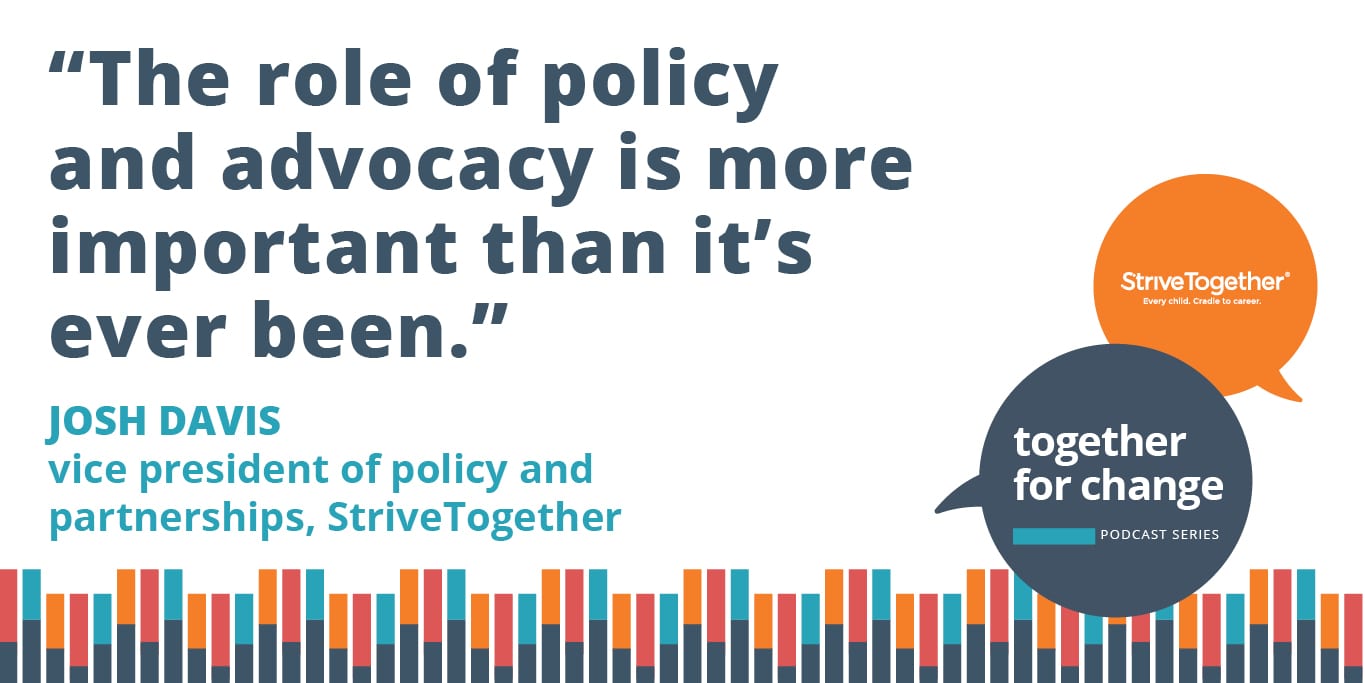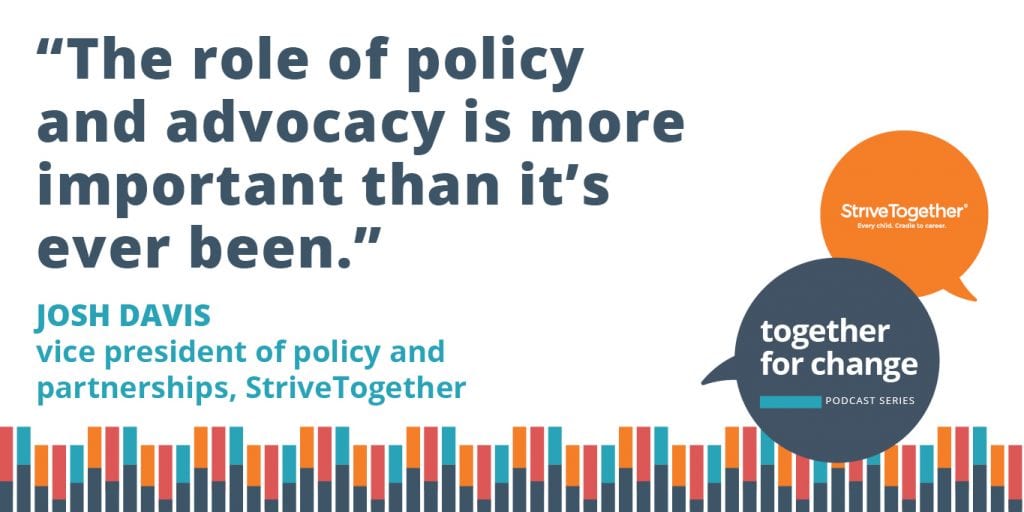 [22:48] And so, our position with respect to advocacy and policy is that obviously, human needs need to be addressed. And a core component of this partnership that we're currently in with Thrive Chicago, with Harlem Children's Zone as Kwame laid out, is focusing on what are those things that are at the very bottom of Maslow's hierarchy of needs that allow for individuals just to be safe and to be healthy? You know, Kwame spoke about emergency relief, and protecting the most vulnerable and mental health, but there's also the opportunity and the necessity for us to think about the opportunity for transforming the way that government functions and state government functions and local municipalities functions.
How do we strengthen the ecosystems that are surrounding children and families? We're seeing some really interesting opportunities that are emerging right now. When we think about the arguments against universal basic income, and we see how COVID-19 has forced our country into a position where the UBI was quasi in effect with the stimulus checks that went out to all American residents that fit within a certain bucket of criteria in response to COVID-19.
[24:28] We see the opportunity now to really try to strengthen the child care sector, for the first time, in quite a long time, have all of the energy and everyone's attention on the health — the physical health  —  of our country and the economic health of our country and the necessity for children to be in safe, high-quality learning environments, as critical to our country moving into a position where our fiscal health is being addressed.
We see greater attention being focused on place and the comprehensive approach that has to be taken with respect to an entire place, where education alone cannot be the focus, or workforce development alone cannot be the focus. Neither can just health be the focus, but all of those sectors and all those factors of life have to be addressed at once in a comprehensive fashion in place.
[25:37] So our country right now is really galvanized by a common enemy. While there are different approaches as to what the number one priority is, we're all paying attention to this common enemy, and that allows for a broader array of synergies to really provide the sort of wind beneath movement that is leaning into this opportunity to transform the way our public system supports our communities. And it is also a good reminder that there are always going to be oppositional forces and so we cannot let our foot up off of the accelerator when we feel this wind behind our backs. And so those are just some of the quick thoughts that I have about the opportunities and some of the needs right now that we at StriveTogether and the role of policy really allows for in response to COVID-19.
Christian Motley
[26:47] Yeah, and Josh, I remember, you know, early on when we were having those early conversations with network members, and using that frame of, what are those things we need to stabilize communities, given some of those actions that are taken in the short term, what do we need to sustain coming out of this in an equitable recovery?
And, you know, I think about what are those uncommon, those places where we might not typically think they were connected to our work. But you mentioned economic strength, Josh, and I think about how in the early federal actions for relief — maybe it was the first CARES — it included PPP loans, supposed to be targeted for small businesses, and you know what we learned — I'm just thinking about the way that this has revealed some of those disparities that exist every day.
PPP loans — what you found was, if you're a person of color, you're trying to deal with the bank, you weren't being able to access those funds at the same way. If you were in a rural community, you weren't being able to access those funds in the same way. If you were low wealth, you had trouble.
These are problems that existed far beyond, far before COVID got here. And so I do think we have to ask that question. If we are willing to sort of make an adjustment, and they came back in a later piece of legislation and tried to sort of make a fix. But it's like, if we make this fix in the stabilization effort, what do we need to sustain and how do we embed those in practice, you know, after COVID and as we move into an equitable recovery? You were going to say something, Josh?
Josh Davis
[28:18] Yes, Christian, what should have been in place all along and up until this point, obviously, is the role that race plays in just our structure, in the way that our world and our country works, right? And so I'm glad that you mentioned, you know, the differentiated impact that Black business owners and business owners of color experienced when much of the PPP money in their local communities was already spoken for and allocated.
It is just as important that we hold race, ethnicity and equity as a central lens in determining how do we bounce back from this. A very vivid sort of example of this need is based on the fact that COVID-19 is impacting communities of color in a disproportionate way with respect to people of color and to white people in this country. And we know that our health care systems, we know that our public systems have experienced and are still experiencing real challenges and barriers to properly and accurately identifying and tracing race and ethnicity as it pertains to the incidences of cases and deaths with COVID-19.
[29:49] We know that we also have government actors who are challenging the ways in which this health equity principle is being met or unmet. And that is one of those examples with respect to policy and advocacy where I point to and say that those of us who were already persuaded that any type of recovery should have an equitable lens. And that's something that we should realize in this moment and sustain.
We need to lean into that, and continue to have those conversations strategize, put forth those activities that allow us to embed the type of health equity principle that will not only support just people of color in this current pandemic while we're facing COVID, but what happens in the next period of history, a period of time where another pandemic or viral outbreak of this magnitude needs to be properly traced, understood in terms of how it impacts different communities, and really honed in and focused on with strategies that are equitably able to stop the spread of that type of a negative impact. And so equity plays a huge role and I think that this time in our country's history allows for us to lean into that conversation without making everyone feel so uncomfortable about it.
Sonya Anderson
[31:14] Can I just add something to that? You know, one of the things that I've been thinking about a lot lately is — just building on Josh's point — this idea of essential workers. And if COVID has taught us anything, if there's any lesson to be gleaned from this that we should really carry over into the post-COVID phase, it's this idea that many of the folks who we have now identified as quote-unquote essential workers are also in the most underpaid, low-income, low-wage professions in our society. And yet, in these moments of crises, they become incredibly, incredibly important to sustaining the economic viability of our communities and of our country.
And so from our perspective, Thrive Chicago, even as we're talking about opportunity youth and reconnecting them to education and employment, we also are looking ahead to what does that actually mean? What kind of employment opportunities are we actually talking about? So that folks are not only doing the quote-unquote essential but low-wage occupations that have kept the economy churning over these past few months, but really sets them on a path to livelihood, so that they're not just surviving but thriving, no pun intended.
[32:32] And that piece of the conversation, I think we're just at the beginning of that. And folks like Harlem Children's Zone and Thrive Chicago and the StriveTogether network and others are really in a position to have those kind of critical conversations both at the policy level, but also at the program and implementation level. So that we are creating models of economic health and sustainability for the Black and brown communities that we serve. So that when we are post COVID, the people that we care about — our clients, our neighbors, our constituents — are much better positioned to be well-compensated members of economic life than perhaps they have been in the past.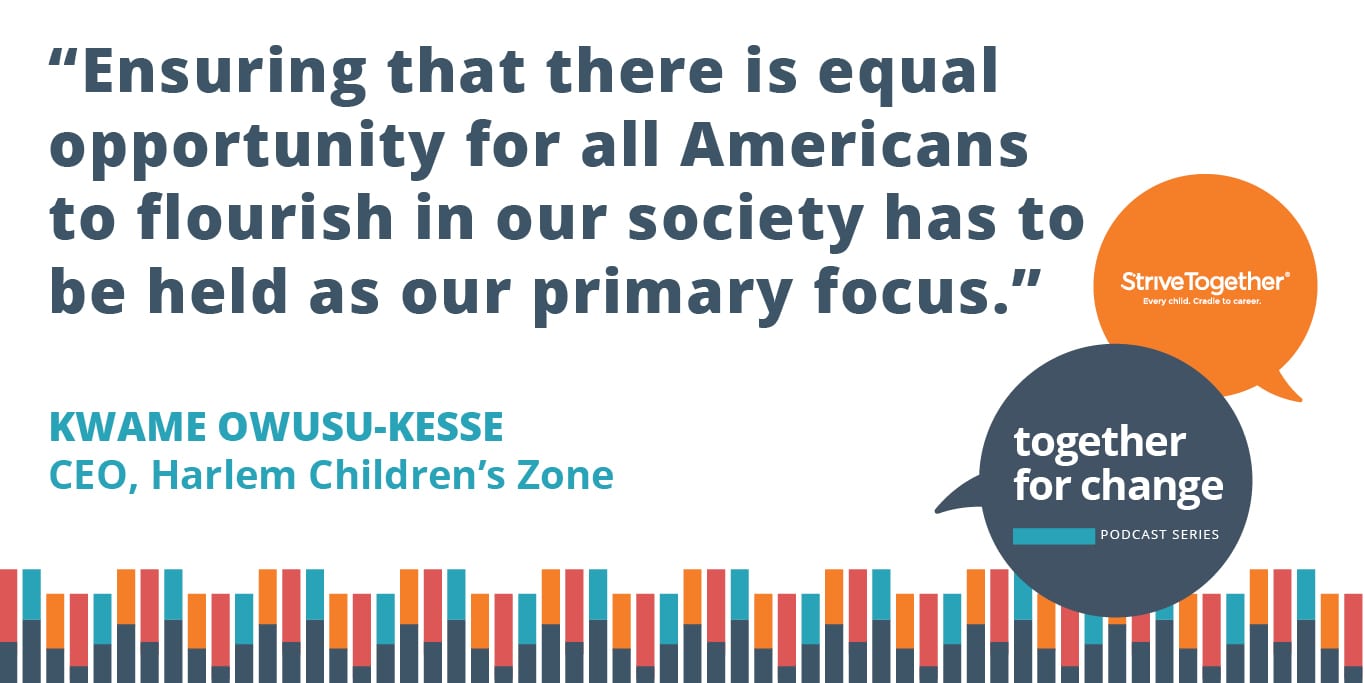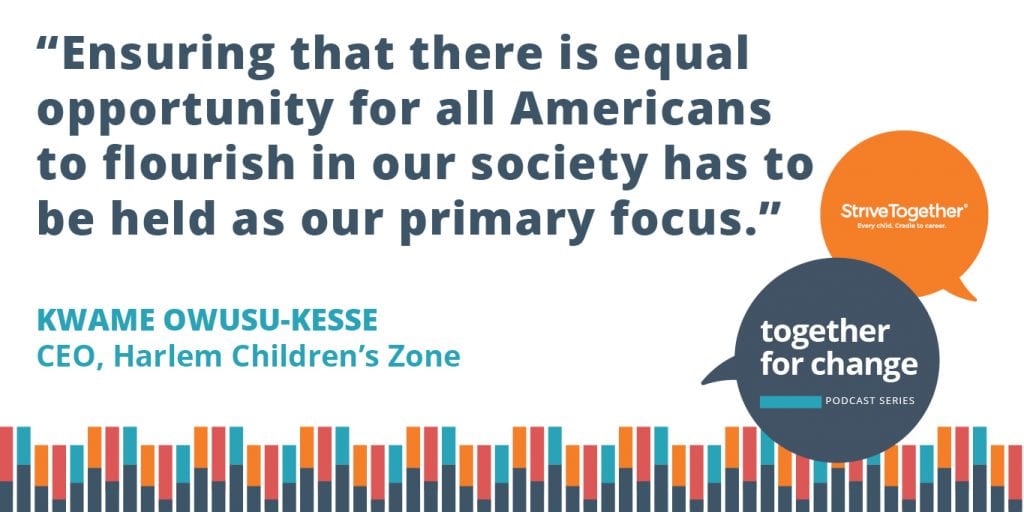 Kwame Owusu-Kesse
[33:21] Sonya, I think that's a powerful point. And for me, I think fundamentally, I'm in the business of human capital development, and ensuring that our young people can transition to independent and healthy adulthood and be meaningfully on the pathway of social and economic mobility. And while education is at the core of that, the holistic approach to education and holistic approach to support to the community is to support our young people on that pathway to economic mobility, because that is the way that you break the cycle of intergenerational poverty.
And I couldn't agree with you more just in terms of, again, what COVID has revealed to us, right. Connected to not only the role that the essential workers are playing in our society, we also are understanding how key schools are, the role that schools play, right. The economy doesn't open up until the schools open up, right? Because of child care, because of the numerous resources that the schools and the role that schools play within a community. So, understanding the community context and the intersectionality of all of the systems at play, whether it is economic systems, health systems, criminal justice, education systems — those are the bedrock and the foundations of our societies.
Ensuring that there is equal opportunity for all Americans to flourish in our society has to be held as our primary focus in order to make sure that all communities and every American has the ability to live out and achieve their full potential.
Christian Motley
[34:51] With communities reeling from the impact of COVID-19, you all have done deep work in your communities and in policy and have some purview even across the country. And I wonder, what powerful actions can communities take to ensure an equitable recovery for every family?
Josh Davis
[35:08] Christian, let me take a first shot at what I would say is our call to action. And maybe this is, I should say my call to action. When you say community, I think that my response is basically individuals, right. At this moment, I think that very few of us are undecided on the types of approaches or the types of ideas that we hold for the country that we wish for, the country that we want to live in.
And I think for those of us that are already persuaded that equity is central to a thriving country, a country that values liberty, and freedom and prosperity. We can't get there without understanding what specific, certain groups and communities need, because of the history of our country, in order to be placed on that trajectory. So, I think for those of us who are already persuaded that that's important, we need to continue to lean into this moment. We need to continue to lean into driving these conversations, we need to lean into continuing to push behind the momentum that has been at the forefront of this recovery effort with the type of volume that we have not seen, certainly, in my lifetime.
[36:48] And I think for those that are on the fence and are uncertain, my call to action is for them as individuals to still consider what can they learn by listening and investigating and attempting to be open to what this means to gain a broader understanding of why it's not a zero-sum game if some people are perceived and then need to be the focus of the capacity, the resources, the capabilities of our country and our communities to help them. And so that's my call to action.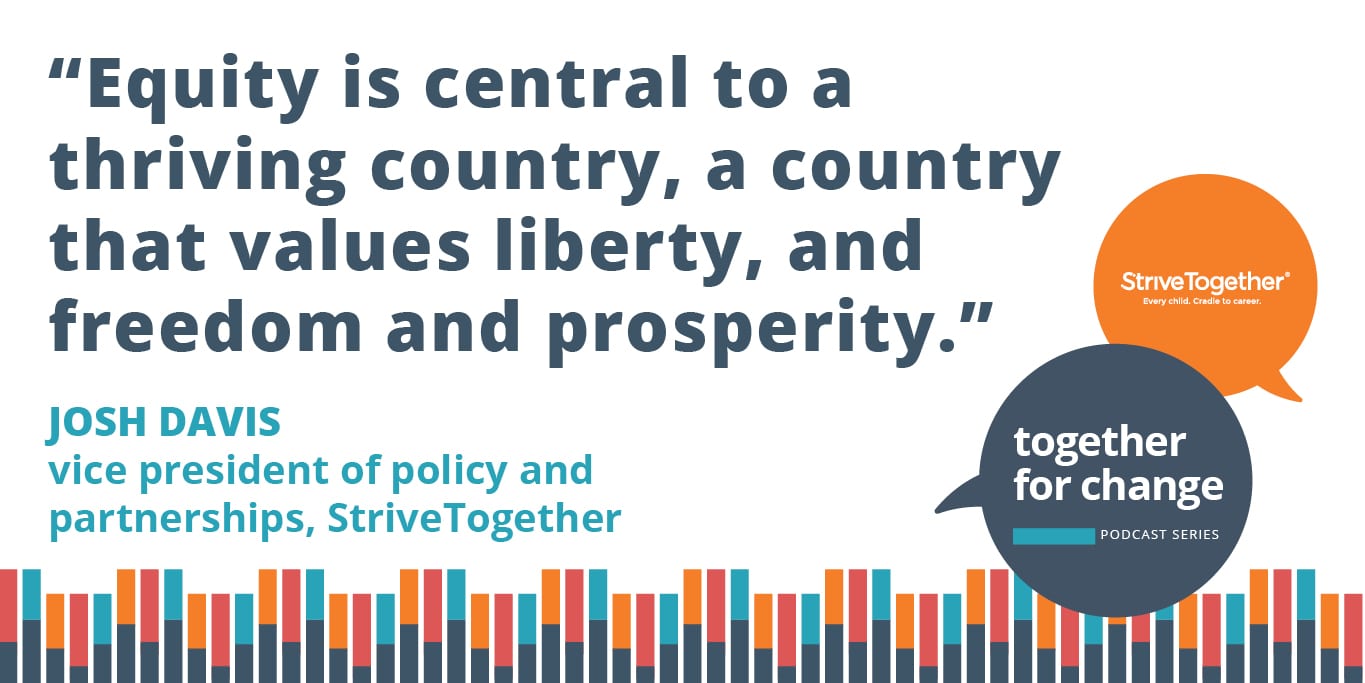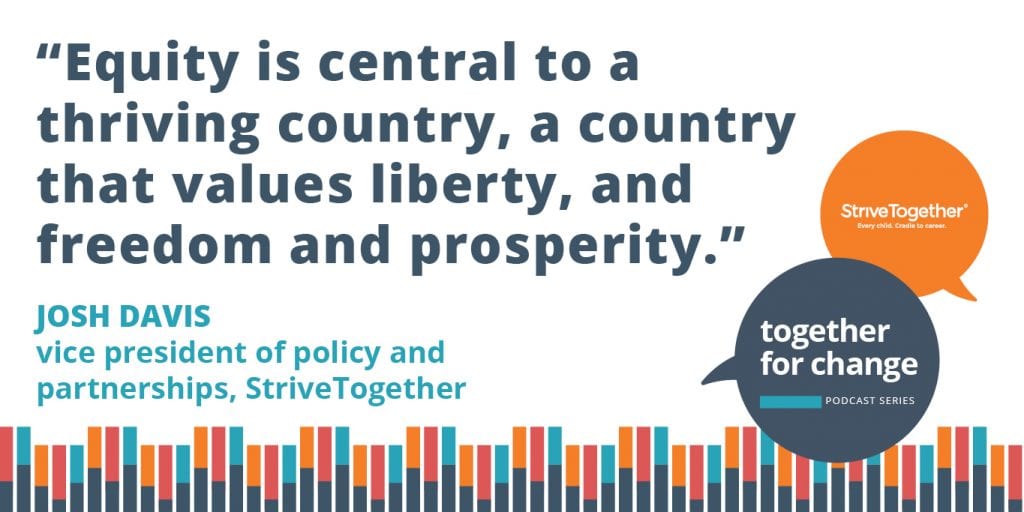 Christian Motley
[37:25] Yeah. Sonya, Kwame?
Sonya Anderson
[37:29] I would say two things. The first is I know we are all inundated with the moment of now. And it's really easy to concentrate all of our time and energy and attention on the now. And at the same time, what's that expression? "Never let a good crisis go to waste." We are at such a unique moment where we could fundamentally transform the system or systems. And so even as we're thinking about how do we respond to the very real and imminent crisis of today, the lingering effects of COVID will be with us for years to come. And the opportunities, quite frankly, that this upheaval has created is something that we should seize is to reinvent the system.
You know, people often talk about, I can't wait until things get back to normal. Well, normal wasn't so great for a whole lot of people in the city of Chicago and around our country. And so as we think about what a new normal might look like, we have a real opportunity to reimagine, re-envision and reconstruct what our nation looks like. And I want to encourage people to have that long view, that long game in mind, even as we struggle with trying to be responsive to the here and now.
[38:47] And then the other thing that I would say is that I think oftentimes, policymakers, funders, you know, those of us doing the systems-level work often think that we have to reinvent the wheel, right? We have to come up with the right answer in isolation all by ourselves. And what I would offer is that folks who are living in community, who are thinking about and doing this work every single moment of every single day who are living with the realities that COVID has brought upon us, have a tremendous amount of experience and insight and perspectives to share. And it's my general belief that people who are closest to the quote-unquote problem often are the best folks to help solve the problem. And I think oftentimes, we miss the opportunity to really engage communities, really engage the people who are on the ground, and who are looking at these issues square in the eye, and working very collaboratively and closely with them to figure out a way forward. So I would encourage folks to be as inclusive and to build as big a tent as possible as we as we move through this together.
Christian Motley
[39:51] Thank you, Sonya. And Kwame?
Kwame Owusu-Kesse
[39:55] The time to act is now and there is a unique opportunity for us to make sustained change for the long term. The collective consciousness of this country is at a level that I've never experienced before in my entire life. And there is a small window for us to be able to make meaningful change. And we do not have to recreate the wheel. We believe we have an answer
All of us at StriveTogether, Thrive in Chicago, Harlem Children's Zone, national partners believe we have the answer, which is targeting communities, targeting neighborhoods with comprehensive services. And too often, folks want to just sit on the sidelines or they're paralyzed, to act because they don't know what to do. And we believe we have an answer for you. And this should not just rest on the backs of the on-the-ground practitioners — everyone has a role to play. So yes, there needs to be high-quality practitioners in the neighborhoods, but they also have to be resourced appropriately in order to be able to effectively do this work. So that means the foundations, that means philanthropist, that means public sources of funding. There needs to be resources and investments made in the most disadvantaged communities all across America.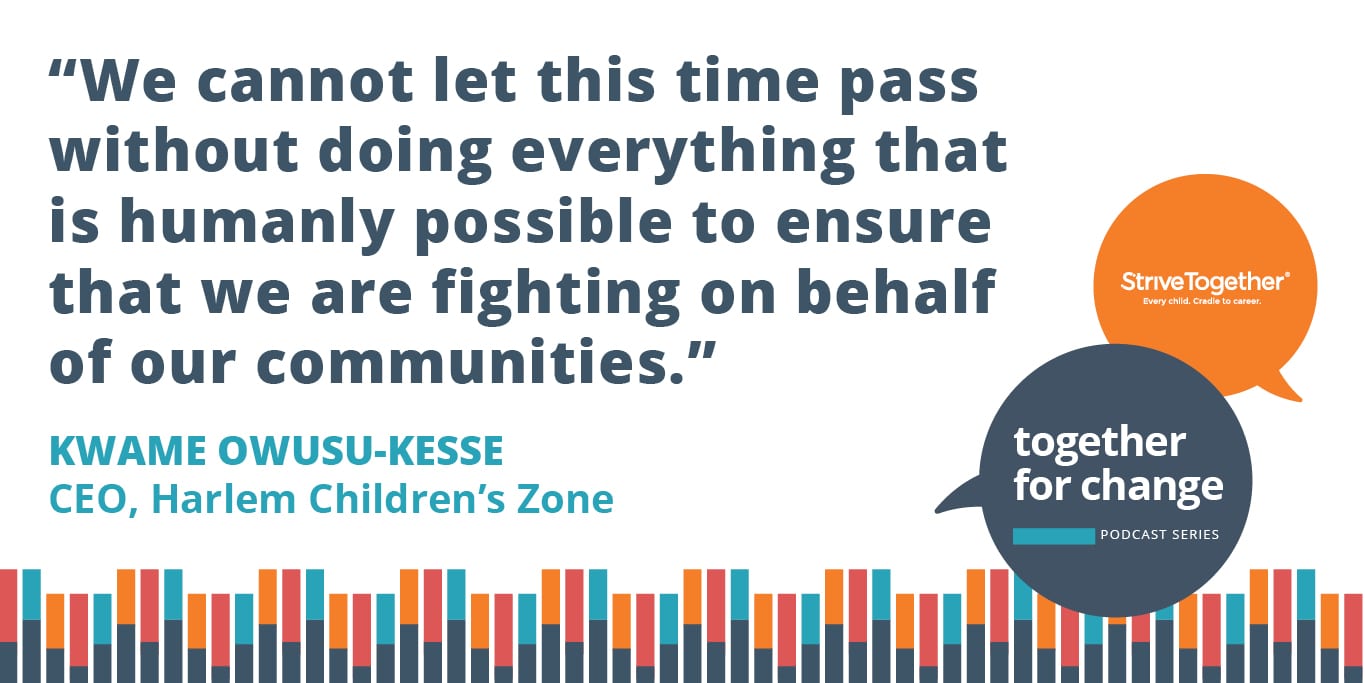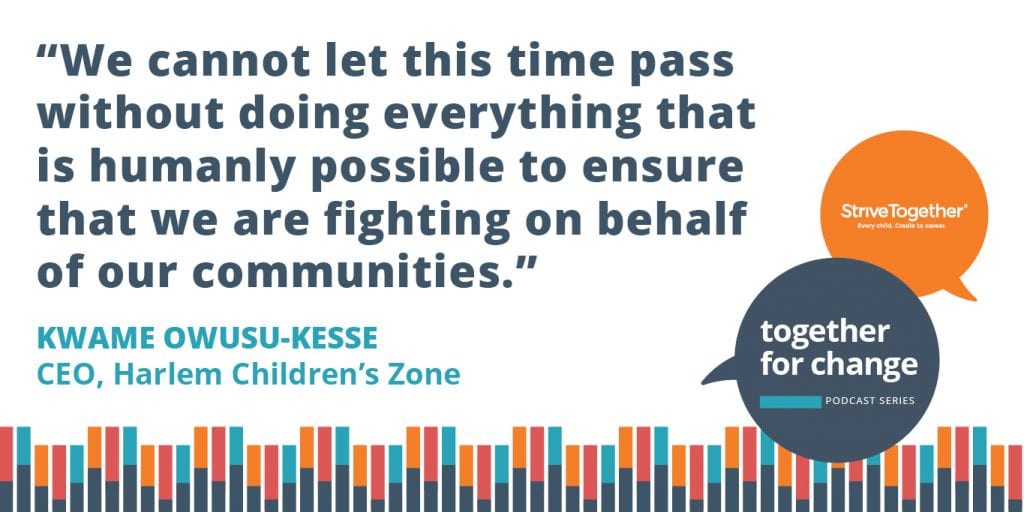 [41:29] And this question about systems change. Policy plays such a critical role for us to be able to have long-term sustained change at scale. So that means opening up the pathways for large amount of resources to be invested in our communities on the scope of billions and trillions of dollars. That is also creating a policy changes that allow for fair and equitable recovery, whether it is from the perspective of health or economics, or other social issues, education.
It's critically important that we all understand that there is a role for us to play in order to be proactive in seeing the change that we want to have. I am not without hope. I think there's a real opportunity here. Again, the partnerships that we've been able to play a role in and the collective group that we've come together not, only just in the fight of COVID, right — we're building a community of practice for place-based work across the country. And there's a real opportunity here so that we cannot let this time pass without doing everything that is humanly possible to ensure that we are fighting on behalf of our communities.
Christian Motley
[42:50] Thank you, Kwame.
Thank you all for joining us today. Stay connected by visiting us at StriveTogether.org, where you will find transcripts of Together for Change, insights and learning from the Cradle to Career Network.