When we first landed on this year's theme for the annual convening, What Unites Us: Their Future. Our Work., I immediately thought that Eric Liu would be a perfect speaker for the occasion.
For the last 15 years I've kept a copy of his book, The Accidental Asian: Notes of a Native Speaker, on my desk. It's a short collection of memoirs and essays that explore identity, language and culture. More importantly, it embodies ideas of lifelong learning and curiosity. Those ideas resonated and grew with me, as I discovered my own relationship with language and culture. And, it helped me realize how those parts of myself are connected to systems and civic society.
For Liu, that curiosity about the human spirit eventually led him to establishing Citizen University and ideas about civic power that have been widely shared on the TED stage and beyond.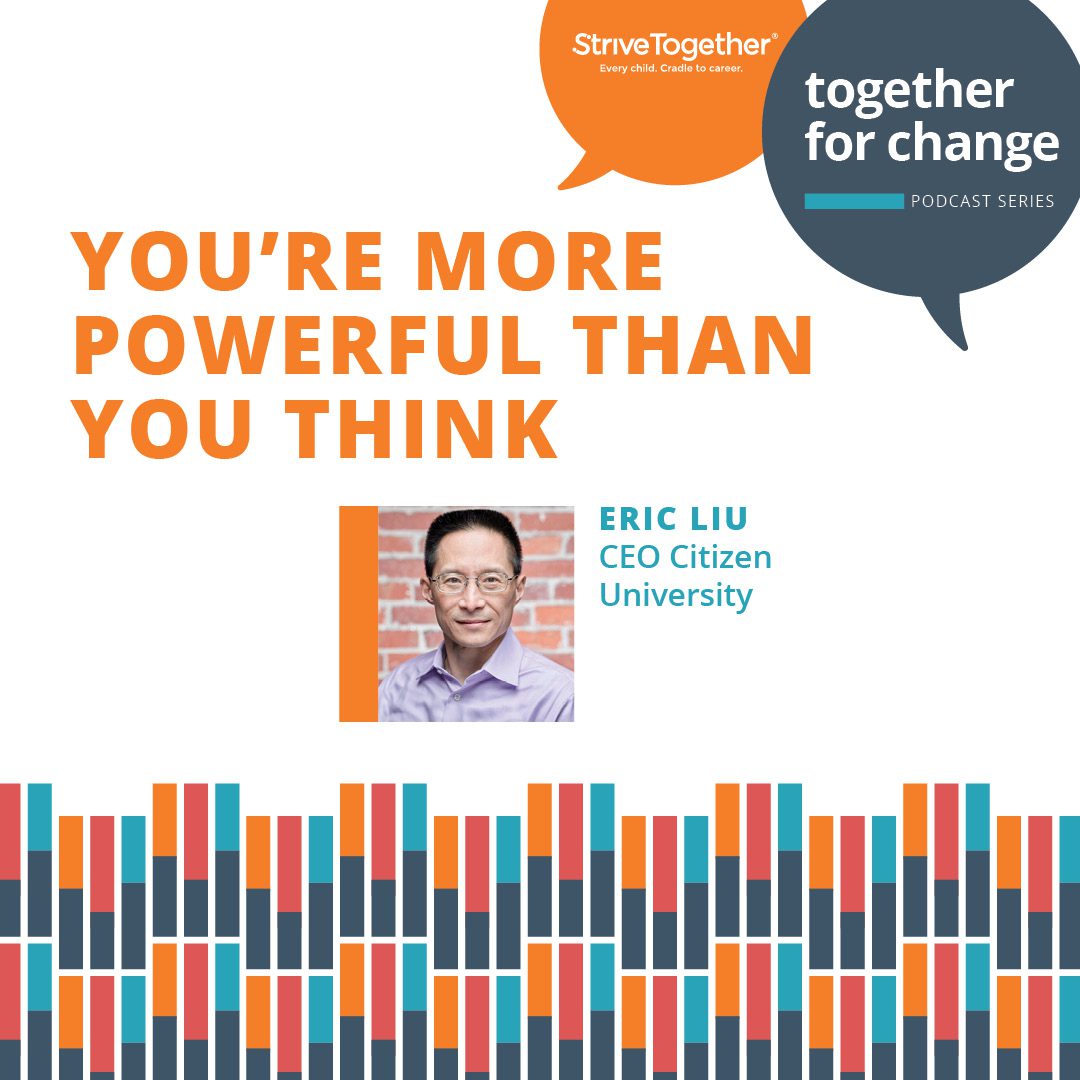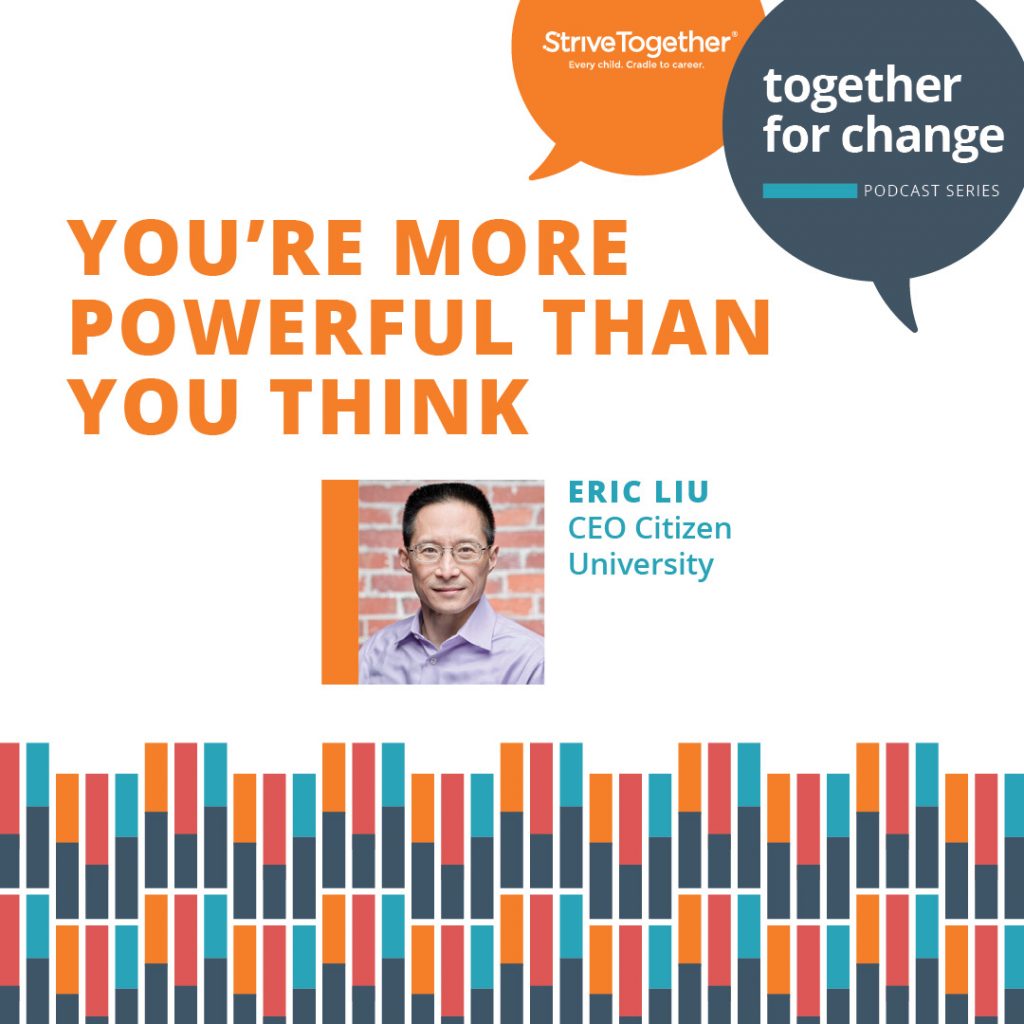 A month before taking the convening stage, we recorded a conversation with between Eric Liu and Monore Nichols, our director of policy and partnerships, for the Together for Change podcast. As the two spoke candidly about civics and democracy, it was evident that Liu's innate curiosity was a driving and sustaining force in his ideas about social change. He said, "the problem with our broader culture right now is we want instant results. We didn't get to this level of decay in our democracy overnight, and we're not going to get out of it overnight…Fixing democracy is a generational endeavor."
This was a common thread throughout the plenaries: Dr. Robert P. George and Cornel West spoke of civic friendships, Clint Smith reminded audiences on the importance of storytelling and listening and Liz Dozier challenged us to let go of our assumptions. It seems that in addition to our children's future, what unites us is purposeful action that begins with empathy, connection and a vested interest in the wellbeing of others, including those that we often don't think of when it comes to terms like "us."
What unites us
Today, Liu expanded on his ideas, even expounding on our theme by stating, "I love questions. This is a time for questions. It forces us to ask "Who is us? Will we recommit to an 'us' that is all of us, not just those who we agree with."
"This is one of the most painful, divided periods in our country. One way to view it is as a prelude to civil war…the other view is to see it was birthing pains, for us to finally realize what we're trying to do. We're trying to do something that has never been before: building a mass, multiracial, multi-faith democracy."
Culture precedes structure
"Structure is important. Policy is important. But culture precedes structure. If you have a culture like StriveTogether, where you believe that 'we're all better off when we're all better off,' then our room for policy change becomes way more expansive."
Liu argued that culture must be internalized, practiced, preached, and spread. A culture driven by values allows one to "convert your voice into agency and agency into power." At StriveTogether, our North Star of economic mobility and equitable pathways drives the culture that we're practicing, preaching and building. It is what allows civic infrastructure to flourish in order to create expansive, meaningful policy.
We need to talk about power
"We like to pretend that power isn't part of the equation," Liu said. "But "If you don't learn how to practice power, someone else will do it for you—in your name, on your turf, with your voice, and often against your interests."
In fact, he says that "we have a responsibility to become literate and to invite others into that literacy of power." Fluency in power allows us to create the change that we seek. We know that by shifting power allows us to transform systems.
He shared three key lessons about power:
Power compounds. It concentrates. Those who have it, tend to get more…but powerlessness also compounds.
Power justifies itself.
Power is infinite
He reminds us that "in even the most rigged game… it is entirely possible to generate power out of thin air through the magic of organizing." And in that spirit, he "humbly offers in additional 'C' in 'C2C:'" because "that journey from cradle to career …is ultimately a journey of citizenship."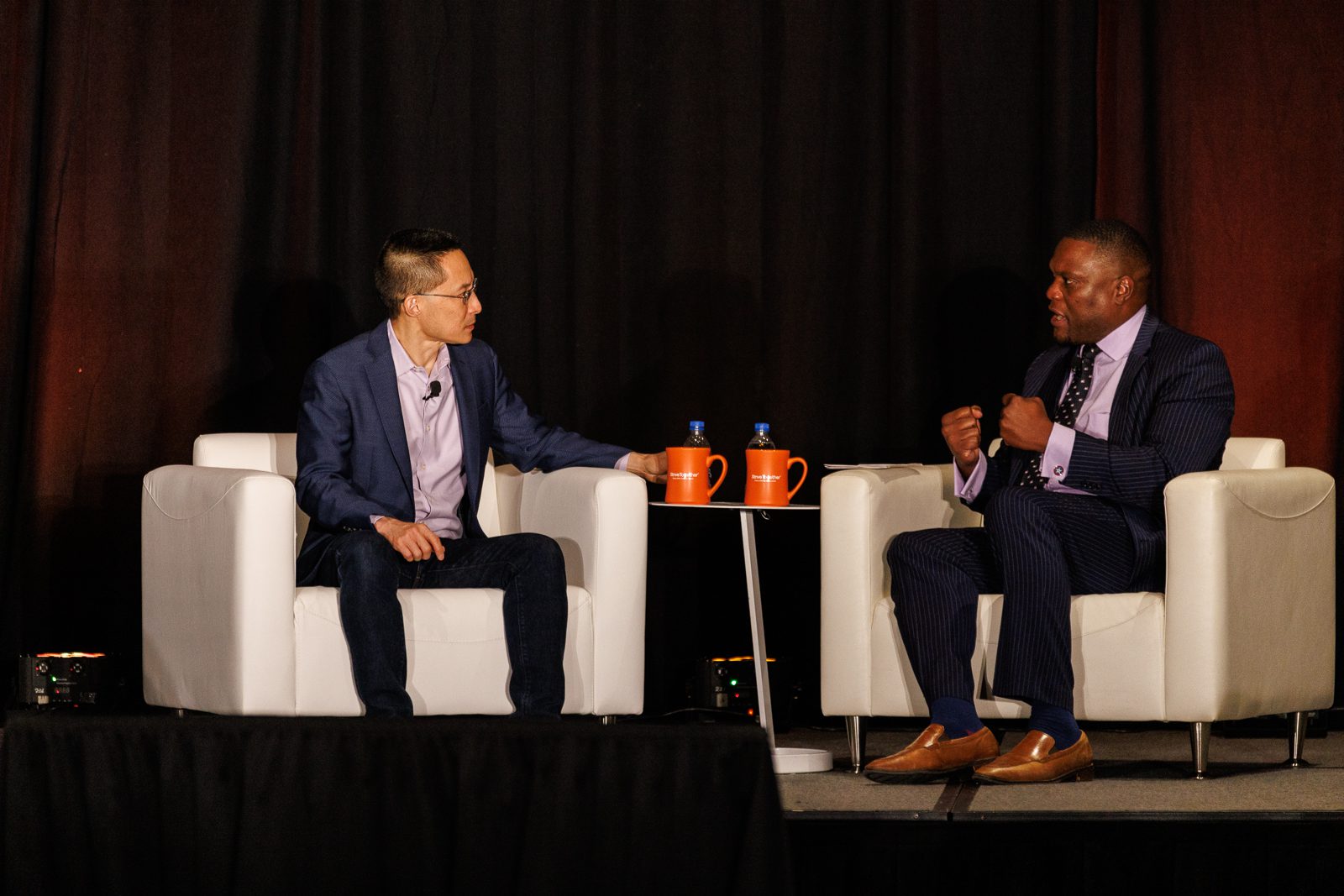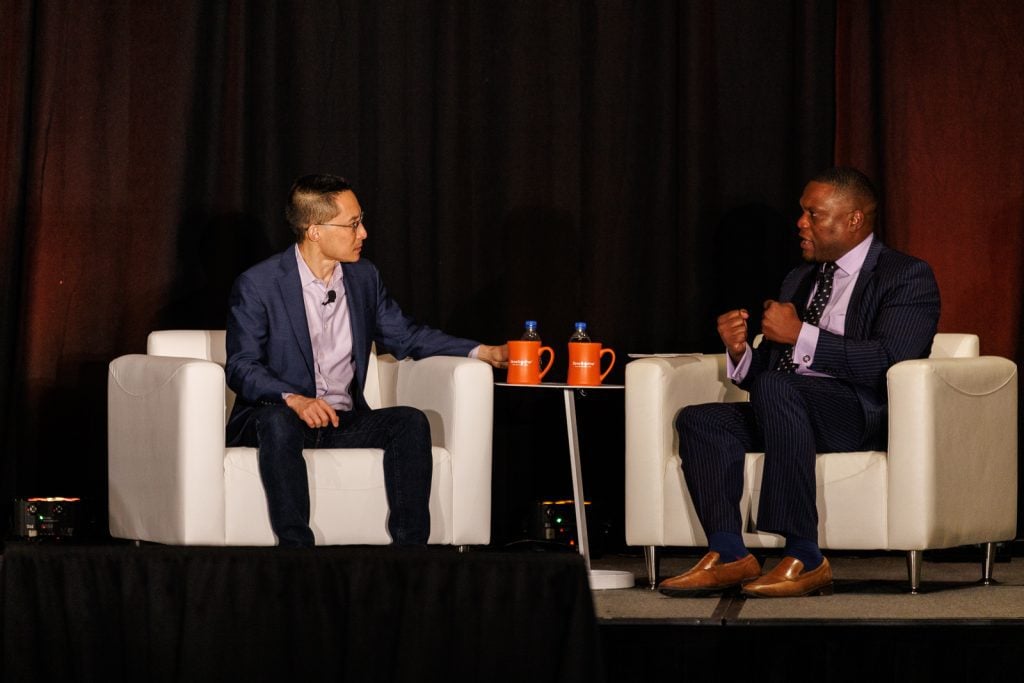 Prior to this convening, I added another book by Eric Liu to my desk: You're More Powerful Than You Think: A Citizen's Guide to Making Change Happen. Today, I realized that Liu's work was driven by more than just curiosity: there is also a passionate, relentless hope.
I couldn't think of a more appropriate way to close this year's Convening than Liu's message and subsequent fireside chat with Monroe Nichols. As they chatted, he reminded folks that "hope implies agency. Hope implies that I have something to do with the outcome. I have a hand in the outcome."
As folks return to their respective communities around the country, there is no doubt that our resolve in advancing outcomes was re-ignited. As Liu encouraged, we will "build a muscle of helping each other so that people keep showing up."