Stories create and sustain our unique and shared cultures. These stories become a set of data that informs our beliefs and values – and influence the systems that perpetuate the disparate and inequitable results kids and families of color and those experiencing poverty face across our country.
Clint Smith kicked off the second day of the 2022 Cradle to Career Network Convening with powerful remarks from his recent book, How the Word is Passed: A Reckoning with the History of Slavery Across America. His research has taken him across the country and the globe to uncover the true history of slavery and how it is – and isn't – present in our history lessons and traditions.
From the Monticello Plantation to Angola Prison in Mississippi, Smith highlighted how the truth about many of these places – the inequities, the harm and the symbolism – are untold, misconstrued or buried.
He was joined in this conversation by Jamilica Burke, chief strategy and impact officer at Seeding Success in Memphis, Tennessee, to share the power of storytelling and narrative with our 500 plus attendees who are tirelessly working to put kids and families on pathways to mobility.
As I sat and listened to the remarks, challenging my own mental models and learning about the history I didn't actually learn, I heard key calls to action that are critical for our movement and are essential for getting better and more equitable outcomes for every child, especially kids and families of color and those experiencing poverty.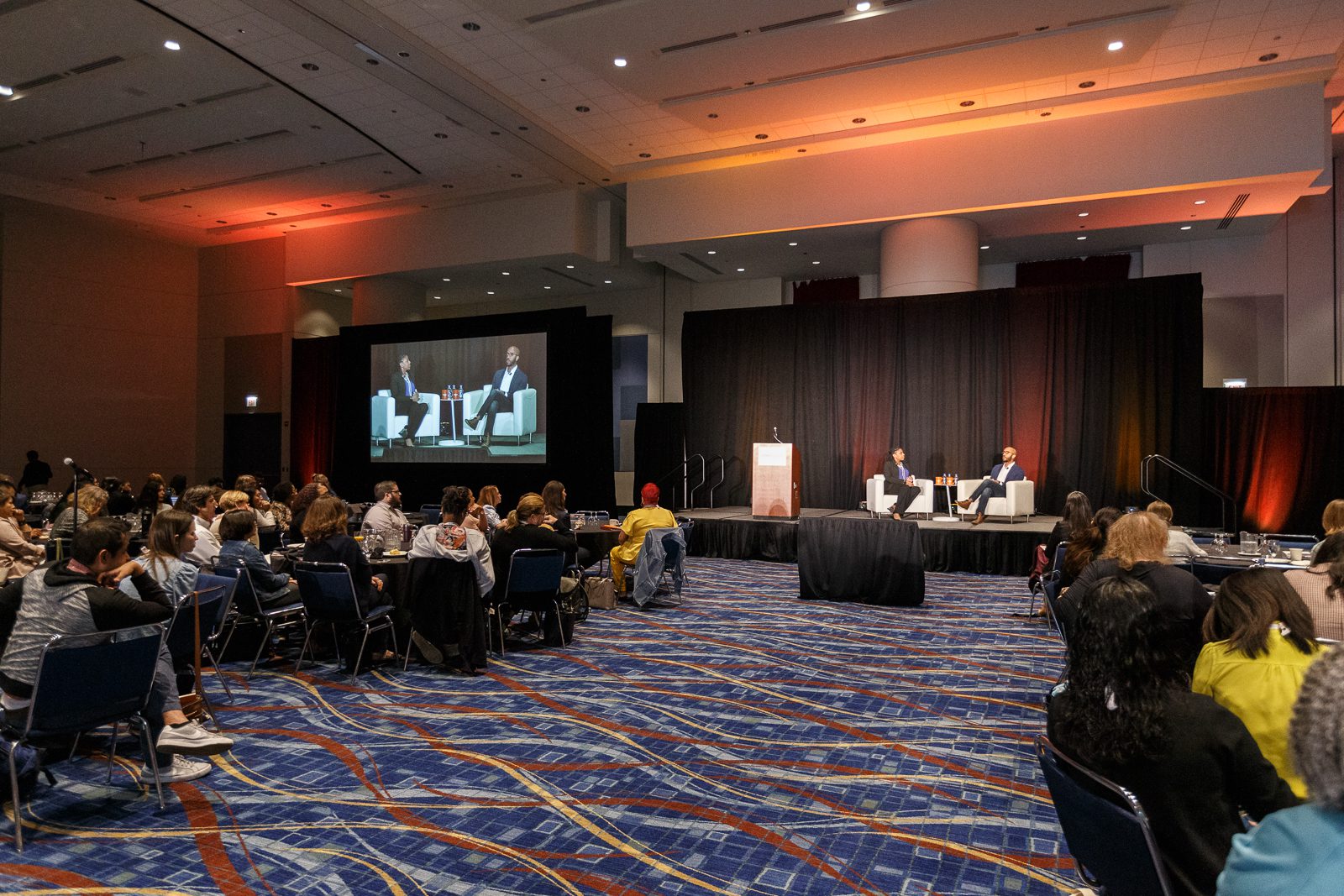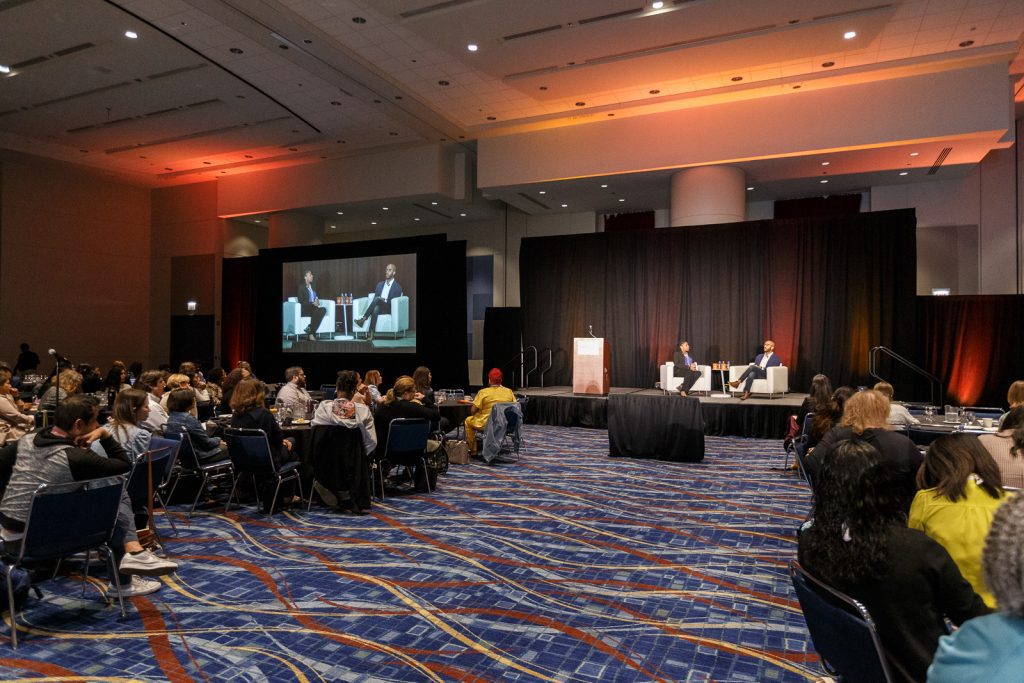 Leverage Narratives for the Long Game
A participant beautifully asked Smith how, in doing this research and uncovering painful truths,  he "keeps his heart from breaking and separating and instead breaks it open and unites." His response, equally beautiful, was a perspective and reminder that the work we do will bear fruit, but it requires patience, commitment and fortitude.
Smith said that we must "build the type of world that you may not see, your kids may not see, but someone, some day may experience." He told us we must "chip away at the wall – whether it's six inches or 6,000 miles thick – but know that one day people won't have to face the wall at all." Transforming and re-engineering systems is long game work and does not always yield immediately satisfying results – but we can energize ourselves for the journey with the knowledge that we are creating less to "chip away" for the next generation.
Real People Live Behind our Data
As professionals or practitioners, we can easily become emotionally distant in systems change work – we can see it as a series of frameworks, dogmas or pedagogies. And many of us, like myself, can easily get lost in the vitally important – but incomplete – quantitative data that is the buttress of so much that we do.
Smith reminded his audience that "numbers and data are essential to illuminate challenges and measure progress and to assess the landscape of what needs to be addressed." But behind every data point is a real person and their story. "Human stories don't fit neatly into spreadsheets," he said. It is our job to weave together the yarns of data and stories to create a tapestry of truth that allows us to understand what our communities need and the impact of our solutions to address those needs.
Storytelling Leads to Transformation
When we look at the inequities in our communities, we often need to look no further than the exclusionary public policies that have shaped our cultural, societal and physical infrastructure. Smith talked about the importance of telling our real history and creating a shared understanding. But, more importantly, he noted that "it is not enough just to name what happened if we aren't going to proceed with that information in a way that shapes our public policy decisions."
Smith also shared – in a moment that generated almost universal head nodding – that storytelling and history "cannot end at the removal of symbols – they are only the entry points to conversations about what our public policy should look like." Taking down a confederate statue doesn't eradicate the racial wealth gap, but it helps us start to think about how systems are constructed – and then gives us an entry point to determine how we reconstruct them.
As I walked out of the plenary room, I left with my own clear call to action – storytelling will be an essential strategy for making the change we want to see. Children and families are inundated with messages about what is wrong with them and their communities and given little space to push back and share what is wrong with the circumstances placed upon them. The reason communities look different is not because of who lives in them, but what has been done to them. We must tell this story honestly and courageously.
But, most importantly, I took away a personal message from Smith about how we move toward a more equitable world. If each individual is truly united by a commitment to "grace and generosity while holding accountability and responsibility," our work to improve the future for kids and families can truly begin today.