Racine, Wisconsin, sits on the shores of Lake Michigan just south of Milwaukee. A few decades ago, the region was a manufacturing powerhouse, creating auto parts and tractors. Since then, deindustrialization has taken a heavy toll. Meanwhile, the community has become more diverse, and racial economic and educational disparities are pronounced.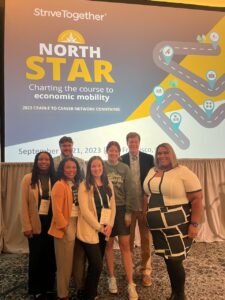 To face these challenges, partners from across the community came together. Their collaboration and shared vision of a strong workforce became Higher Expectations for Racine County. This Cradle to Career Network member engages community partners, aligns efforts and maximizes resources to improve education and employment outcomes.
Now, their work has earned the network member the Systems Transformation designation along the StriveTogether Theory of Action™, the most advanced stage along our framework for change. From cradle to career, Higher Expectations is expanding opportunity for young people in the community.  
Supporting early childhood outcomes  
Higher Expectations works across the community to help young people have a strong start. Their early childhood efforts are designed to increase early literacy and improve kindergarten readiness. The team and their partners advocated for the initial launch of full-day 4-year-old kindergarten and supported the school district to expand it. They also supported the county's launch of Family Connects, a universal home-visiting program. 
Over the past two years, Higher Expectations has worked with parents and daycare leaders to design a peer-support initiative to help parents access early learning and social-emotional development resources. The team understands that families need to be at the table, so the steering committee of their Early Literacy Initiative includes parents of small children.
Higher Expectations facilitates data sharing to make sure schools and teachers have the information they need to best support students. The early literacy dashboard helps teachers and school leaders track progress in grades K-3. Teachers review the data at weekly team meetings and make real-time adjustments to their work. ​​​​One school saw a significant increase in early learning literacy scores. The proficiency rate for reading was historically 8-12%. This past year, 42% of students in kindergarten through second grade were proficient. Their principal credits some of that growth to the use of early literacy dashboard data to inform strategies and adjustments.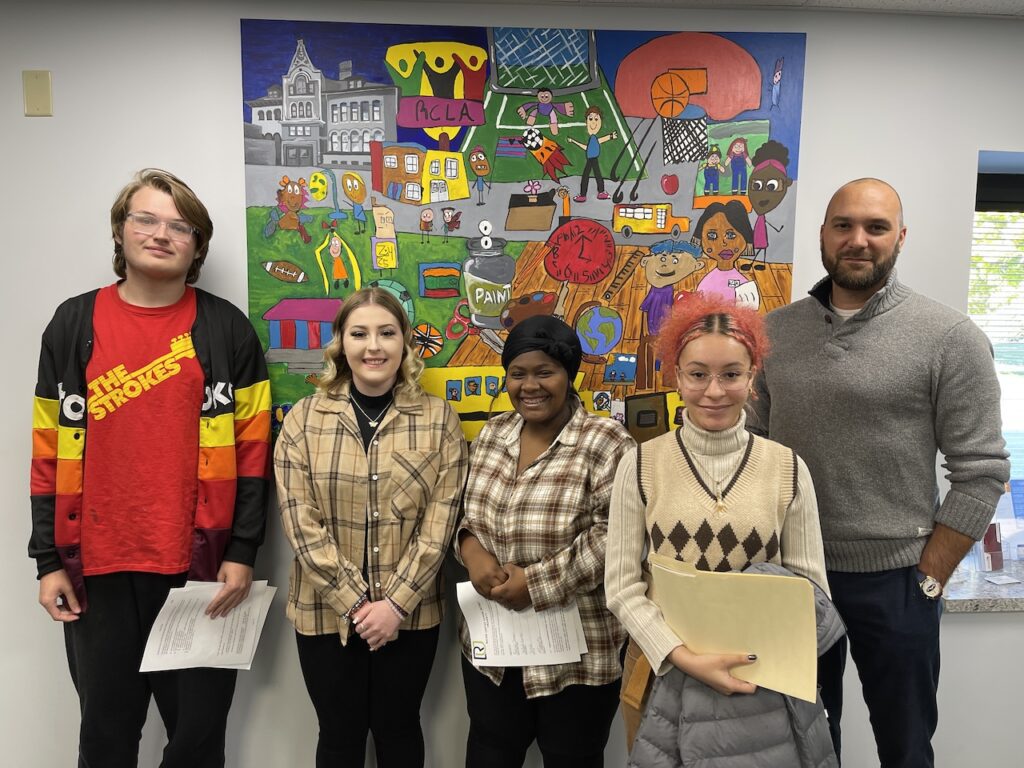 Improving outcomes K-12 
A 2014 change in the passing standards for the GED test led to fewer individuals passing the exam. In 2018, 16.4% of adults in the city of Racine did not have a high school diploma or equivalent degree, including 23% of the city's Black residents and 38.4% of the city's Latine population. Higher Expectations works with local partners to create alternative opportunities, including the YWCA of Southeast Wisconsin's high school equivalency diploma program. This program was expanded to serve more students in 2019, with support from local government, the school district and Gateway Technical College. In 2021, 86.9% of city of Racine residents had a high school diploma or equivalent degree — 2,020 more people with high school degrees than in 2018. This includes 84.7% of Black residents — an increase of 521 people with degrees — and 73.7% of Latine residents — an increase of 976 people with degrees.
Higher Expectations gathered feedback from current and former students to identify barriers to enrolling and participating in the high school equivalence diploma program. The participants helped design a student ambassador program to talk with friends and family about joining the program. Higher Expectations and partners secured American Rescue Plan Act (ARPA) funding to recruit more students and expand the program further.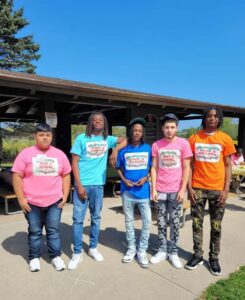 In another initiative to increase postsecondary enrollment, Higher Expectations supported a team of students to host Back 2 School: an event for teens, by teens. Attendees won prizes for having conversations about college with college graduates from the community. Teens from eighth through 11th grade planned the event and were compensated for their time. Higher Expectations worked as a consultant, drafting budgets, supporting event design, and reaching out to vendors and partners. Over the course of the event, 30 attendees had conversations about college, and each talked to an average of three college graduates.  
Increasing opportunity after high school 
Higher Expectations collaborated with UW-Parkside and Gateway Technical College to create Associate of Arts and Associate of Science degree pathways for Gateway students. These pathways open opportunities for students to transfer to a four-year program. Higher Expectations supported postsecondary partners to advocate for the statewide governing bodies of the University of Wisconsin System and the Wisconsin Technical College System to approve these pathways. The pathways enrolled their first students in fall of 2022, and there are currently 163 students enrolled in one of the two pathways. Since that time, other partnerships across the state have developed between technical colleges and the UW System.  
Local higher education partners created programs aimed to increase access to postsecondary education. UW-Parkside's Parkside Promise Plus covers the cost of tuition and fees beyond federal and state grants for first-time, full-time freshman Wisconsin residents who meet financial requirements. Gateway Technical College's freshman Promise Program is fully funded by its own foundation. The college launched another initiative, Promise 2 Finish, to support returning adult students. The program covers the gap between financial aid and tuition and fees, allowing Promise students to earn their degree tuition-free.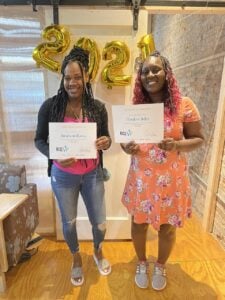 Other initiatives across Racine combine efforts to support postsecondary opportunities and address the region's workforce needs. To combat teacher shortages, Higher Expectations developed a partnership between UW-Parkside's Teacher Education program, Carthage College's Teacher Education program and Racine Unified School District. They created an education pathway program to give high school students a no-cost opportunity to explore the teaching profession. High school students can take teacher education courses that will apply toward an education-focused undergraduate degree at partner institutions. Creating this level of collaboration among institutions that traditionally compete for students required institutional and state-level policy changes.
Higher Expectations developed another workforce initiative, Rise Up, in partnership with Ascension All-Saints Hospital and Goodwill Industries of Southeastern Wisconsin. Rise Up enables entry-level employees at the local hospital to advance into family-sustaining careers. In addition to pursuing additional credentials or training, participants work with a counselor to achieve their personal goals and receive support. The hospital has also adjusted policies and practices to enable participants to receive interviews and job offers. 
Innovative collaboration, data use, shifts in policies and more are expanding opportunities throughout Racine County. Across the country, Cradle to Career Network members are ensuring stronger futures for kids and families by transforming systems. See what that work looks like in these stories from communities.