In Central Minnesota, collaboration, data and community voice are creating new opportunities for children and families. 
United Way Partner for Student Success is a partnership of school districts, businesses, educational institutions, community agencies, funders and government — all committed to building strong futures. The Cradle to Career Network member has now earned the designation of Systems Change along the StriveTogether Theory of Action™. Read on to see what systems change looks like in this community. 
More children accessing high-quality preschool 
UW Partner for Student Success is improving early childhood outcomes by increasing access to high-quality preschool and learning opportunities.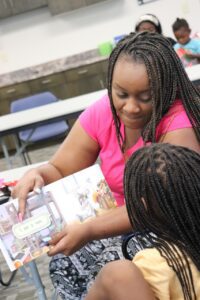 Preschool 4 Success is a partnership with the St. Cloud Area School District and the Rotary Club of St. Cloud that invests in creating additional slots in preschool programming. In its first year, the program created 48 slots for preschoolers, and the program has expanded to 96 slots for 2022-2023 and 2023-2024. The schools now provide transportation to increase access. 
To measure progress, the Rotary Club and the school district has developed a scorecard. The district plans to follow participating students in their student information system to capture longitudinal data. This data will show the program's effectiveness, helping inform future work.
Preschool 4 Success has expanded across Minnesota as a Signature Project selected by the Rotary's Regional District. Rotary clubs across the state now provide access to preschool in their communities. Additionally, the UW Partner for Student Success family engagement team supports the Preschool 4 Success Parent Wraparound program, which assists parents, and specifically multilingual parents, and lifts up parent voice to influence programming. As Preschool 4 Success starts its third year, UW Partner for Student Success and partners plan to advocate for funding at the state level.  
UW Partner for Student Success has helped partners collaborate on early childhood success by building a shared definition of kindergarten readiness. The partnership is collaborating across schools to reframe the way their community approaches the work, ensuring focus on components that foster learning.  
Improving literacy and advocating for families 
UW Partner for Student Success is improving K-12 outcomes with a focus on increasing literacy and helping families navigate educational systems. 
Literacy has a lifelong impact. Students who are proficient in reading by the end of third grade are four times more likely to complete high school. This past year, the partnership connected more partners with American Reading Company curriculum, a supplemental literacy curriculum used by the community's largest district. UW Partner for Student Success helped partners access trainings and opportunities to expand their use of the curriculum. The team also helped design user-friendly data collection methods and supported data gathering. This data leads to improved strategies to support early literacy and middle school outcomes.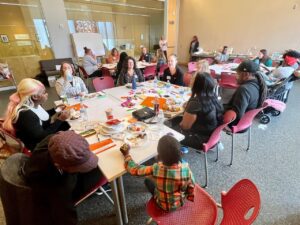 The curriculum is now used by after-school partners to support literacy outside of the school day. UW Partner for Student Success also aligned state funds, grants and private donations to provide books to partners. Assessment scores and growth among student readers motivated expansion of the program to more than 15 centers in Central Minnesota.
Some partners, like the Islamic Center of St. Cloud, have used Elementary and Secondary School Emergency Relief (ESSER) funding to expand this work. UW Partner for Student Success has used ESSER funds to support other community initiatives. They secured nearly $250,000 with four Black-led organizations to provide summer transportation and programming for Black youth. This effort was initiated by the Black Youth Network and community members to bring families and youth together to address needs in grades K-5. Community voices from these meetings informed work in applying for and securing ESSER funds.   
UW Partner for Student Success also worked with the St. Cloud Area School District to hire family advocates for additional programming. The district hired three Black family advocates and three Spanish-speaking advocates to support families and students in navigating education systems. Climate surveys show increased feelings of belonging or acceptance from families of color at schools with advocates. UW Partner for Student Success has ensured that funding supports this work during the summer and out-of-school time as well.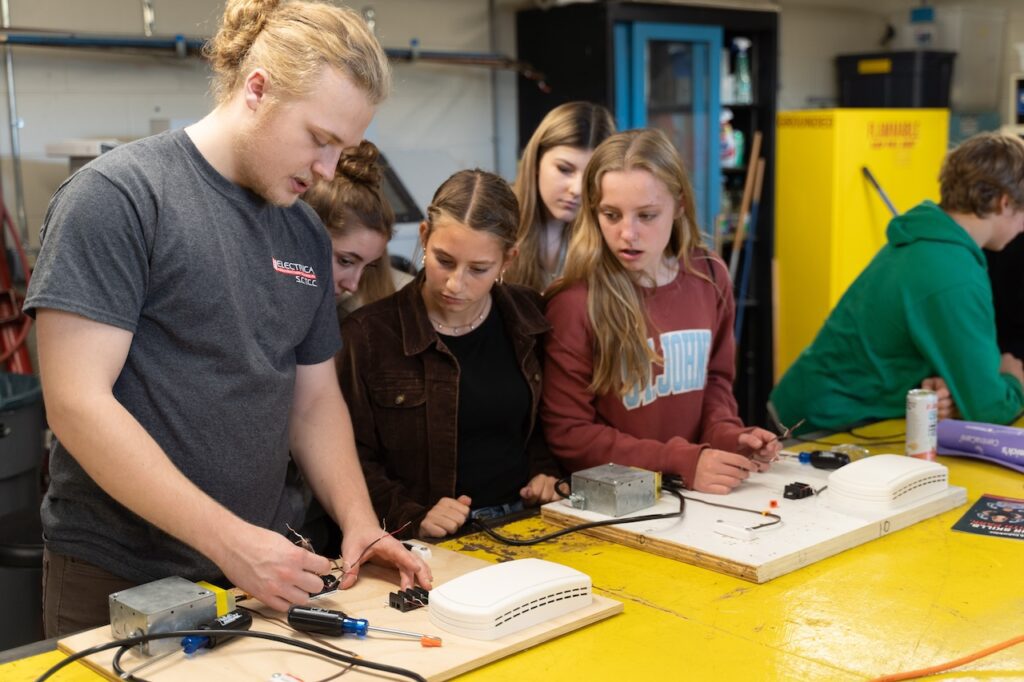 Creating postsecondary and workforce opportunities 
UW Partner for Student Success is improving postsecondary and workforce outcomes by increasing opportunities for students to experience potential careers. The team is also supporting more community members to become certified in early child care.
EPIC — Exploring Potential Interests and Careers — started out as a one-day event and has become a communitywide initiative. The most recent event engaged more than 4,500 students from 29 different schools. The initiative has grown to include an event for caregivers and an online portal that connects students with internship and other career exploration opportunities. EPIC Kits — supported by federal funding secured by UW Partner for Student Success and the Great River Regional Library — can be checked out from the library to help students learn more about careers. 80% of youth surveyed said the event supported their career pathway decisions.  
To support child care workers, United Way of Central Minnesota leads a child care committee. This group of nonprofit, business and child care professionals, legislators and funders works to address the gaps in access to child care. Their work includes a partnership between United Way, St. Cloud Community and Technical College, and the Initiative Foundation. This partnership provides tuition for a 16-credit certificate for those interested in a career in child care. The credits can also be transferred into a two-year early elementary education degree.
Opportunities like these are creating stronger futures for youth and families in the St. Cloud region, putting more young people on a path to economic mobility. Explore more stories of communities across the Cradle to Career Network that are changing systems.