"Boston Opportunity Agenda brings a place to have the conversation. We would not come together as group without them. They are a convener of the possibilities that are out there. They bring us together to look forward, to look beyond where we are, and what we need to do next year. They push us to stretch."
Boston Opportunity Agenda supports community partners across Boston to change systems for youth. Now, the Cradle to Career Network member is one of 15 communities to reach an important milestone along the StriveTogether Theory of Action™, earning the designation of proof point. Here are a few examples of how Boston Opportunity Agenda has influenced the way the system operates in Boston: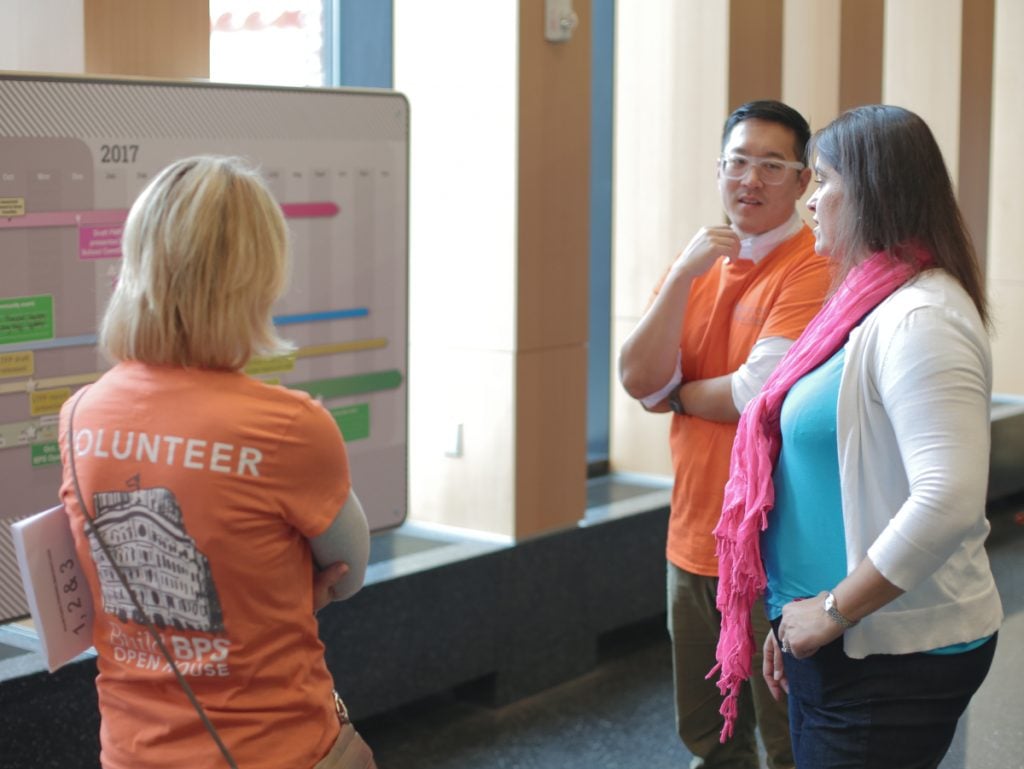 Aligning on a shared vision
With leaders from workforce development, education, philanthropy and more, Boston Opportunity Agenda developed a common definition of college, career and life readiness. Boston Public Schools is adopting the definition and is using it to make decisions, a constant even in leadership transition following a change in superintendents.
Organizations across Boston are using the same set of measures and tools to improve outcomes for youth. The Summer Learning Community or Fifth Quarter collaborative began as a small set of funded organizations serving 232 youth but has grown in breadth and depth to a network of over 160 organizations serving over 14,000 young people.
Using data to create strategies
Success Boston and the Summer Learning Community have seen population-level changes in their outcomes as a result of the improvements made using student-level data year over year. The work of Success Boston, the partnership's postsecondary attainment collaborative action network, has resulted in increases in persistence, performance and progress as well as increasing the regional completion rate from 39% to 52%. These results were achieved while increasing the number of students completing high school and enrolling in postsecondary education.
Boston After School and Beyond and Boston Public Schools developed a data sharing agreement for their collaboration, integrated with the academic school year system to allow the district and partners to track growth over the course of the entire calendar year.
At Boston's Bunker Hill Community College, data showed that Black and Latinx males had the lowest completion rates. The administration is now focusing on system changes to improve college completion and address that disparity. Partners are acting on this data as well. A coaching model being expanded through Boston's Lumina Talent Hubs initiative now requires that young men of color comprise 40% of the coaching caseload. The Talent Hubs Initiative also set goals for the effort that are broken down by race.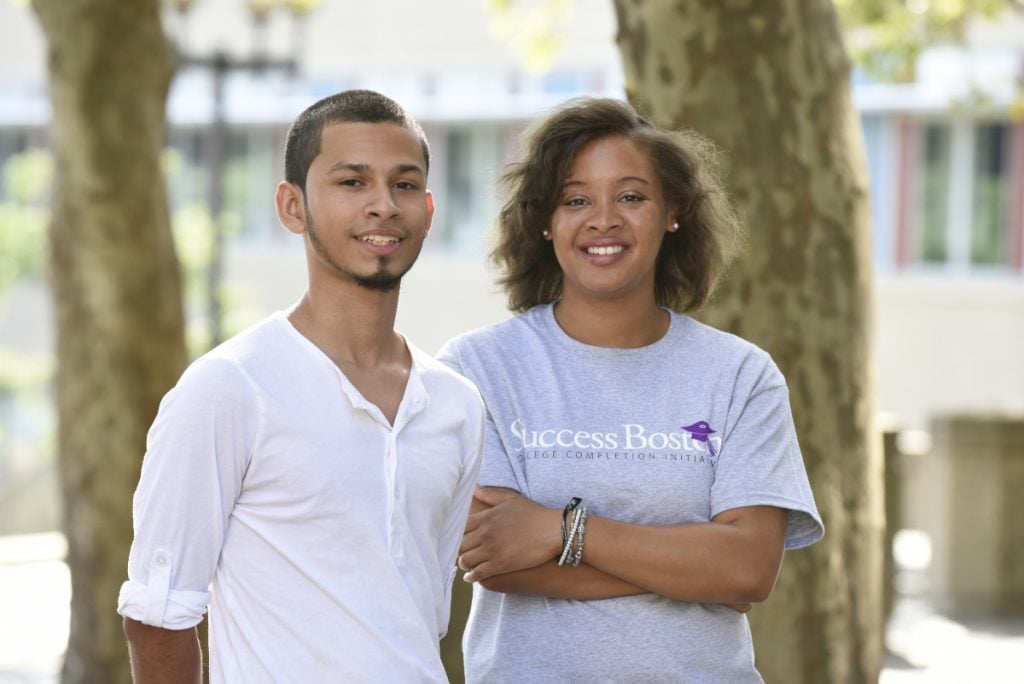 Engaging the community
There is a clear model for local collaboration in Boston. Every action network relies on youth and family voice. Some of the strategies employed by the partnership include family engagement committees with parents and parent coordinators, parent representation at leadership tables, employing youth to gather feedback from their peers, and a student advisory council that gathers feedback to strengthen policies and practices.
Danubia Camargos Silva, a family engagement partner, shared, "When I first started engaging with Boston Opportunity Agenda, it meant a lot that the issues I raised as the only parent in the room were taken up by the partners. They went back and took a look at the things I said. They took it very seriously and I felt that I was heard. Today, three years later, I can see for the first time on the BOA report, family engagement is an indicator. That is big. They are shining a light on family engagement that was never there before."
Investing in what works
Across Boston, public and private funding investments advance practices that work to improve outcomes for students.
Boston Public Schools invested $3.2 million for the Fifth Quarter summer learning initiative.
University of Massachusetts Boston and Bunker Hill Community College have implemented the navigation coaching pioneered by Success Boston, reaching all incoming freshmen.
Funding from the Massachusetts Department of Housing and Community Development is expanding on the lessons learned from the Connection Center pilot, connecting youth with postsecondary education programs, workforce development and employment.
Boston Opportunity Agenda's work shows how policies, relationships, resources and power structure can shift to support students and families of color and those in low-income households. StriveTogether is excited to celebrate the community's milestone of achieving the proof point designation.
Update: Because writing involving race and ethnicity is often personal in nature, StriveTogether editorial style allows for flexibility depending on the preferences of the writer and story subjects. Not every member of a group will prefer the same language; in general, StriveTogether uses the terms preferred by the specific communities being highlighted. The language associated with race, ethnicity, gender, disabilities, age, income, religion and other identity markers changes, so you may note different terms being used in stories written at different points in time such as our StriveTogether shift from Latinx to Latine.