Located less than 40 miles south of Minneapolis–Saint Paul, Northfield, Minnesota is a town of about 21,000 residents. 
In 2017, fewer than half of Northfield's kids were ready for kindergarten, and kindergarten readiness was at just 10% for Hispanic/Latine children. Disparities like these are what prompted the launch of Northfield Promise, a community movement dedicated to ensuring that every Northfield child thrives, cradle to career.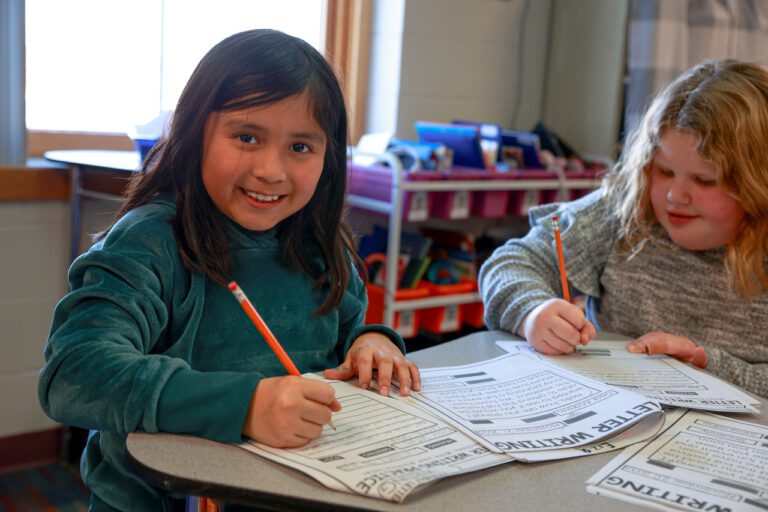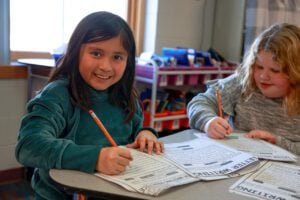 The Cradle to Career Network member leads community partners in changing how they work together to improve outcomes alongside young people. Now, those changes are becoming embedded in lasting shifts to policies, practices, resources and power structures. This work is transforming the systems of opportunity for better, more equitable outcomes. In 2022, Northfield's kindergarten readiness reached 64%, including a 26-percentage-point increase in readiness for Hispanic/Latine children.  
Their work earned Northfield Promise the Systems Transformation designation along the StriveTogether Theory of Action™, our guiding framework for developing effective civic infrastructure. From cradle to career, Northfield Promise is making a difference for young people in the community. 
Systems transformation for better early childhood outcomes 
Northfield Promise works across the community to make early child care accessible and involve parents and caregivers in early education. Investing in early education leads to improved outcomes for students for years to come. 
Schedules can make it difficult to access preschool. In response to family feedback, Northfield Public Schools launched full-day preschool in 2021. Full scholarships and transportation are offered to students, and parents and caregivers receive interpretation and relationship-building support to connect with school district leaders. With this support, parents are guiding decisions to get better results for their kids.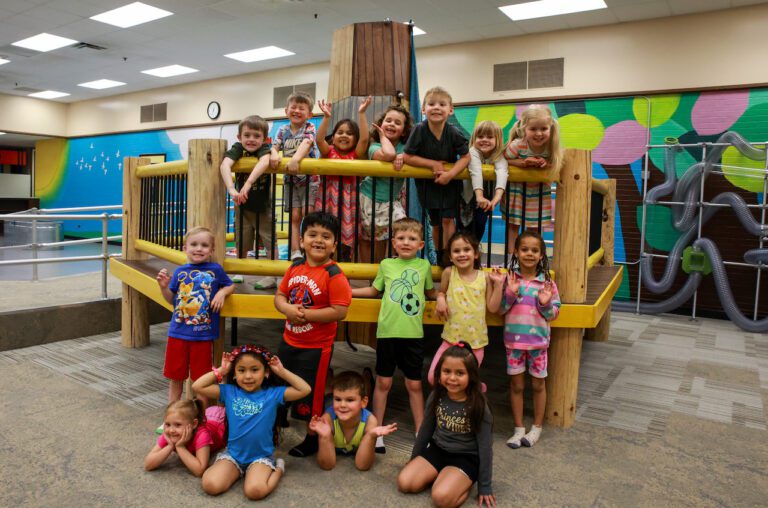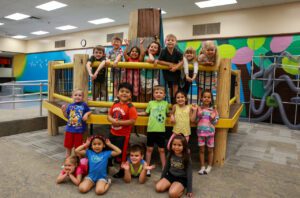 Northfield Promise works with nearby Faribault Cradle2Career to support the Growing Up Healthy initiative. Growing Up Healthy serves the region through work like the bilingual early childhood navigators, who connect children and their families with preschool, other early childhood programs, screening and social services. Navigators worked with 219 children ages birth to pre-kindergarten in 2021-22 — double the number served the previous year. 
Additionally, the Growing Up Healthy early childhood navigator team participates in advocacy to support a state-level early childhood policy agenda. Growing Up Healthy engages parents and caregivers of color in state policy advocacy, too, through activities like days at the Capitol, committee testimonies and letter-writing campaigns. Advocacy work like this ensures that changes are institutionalized through policies that support young people and families.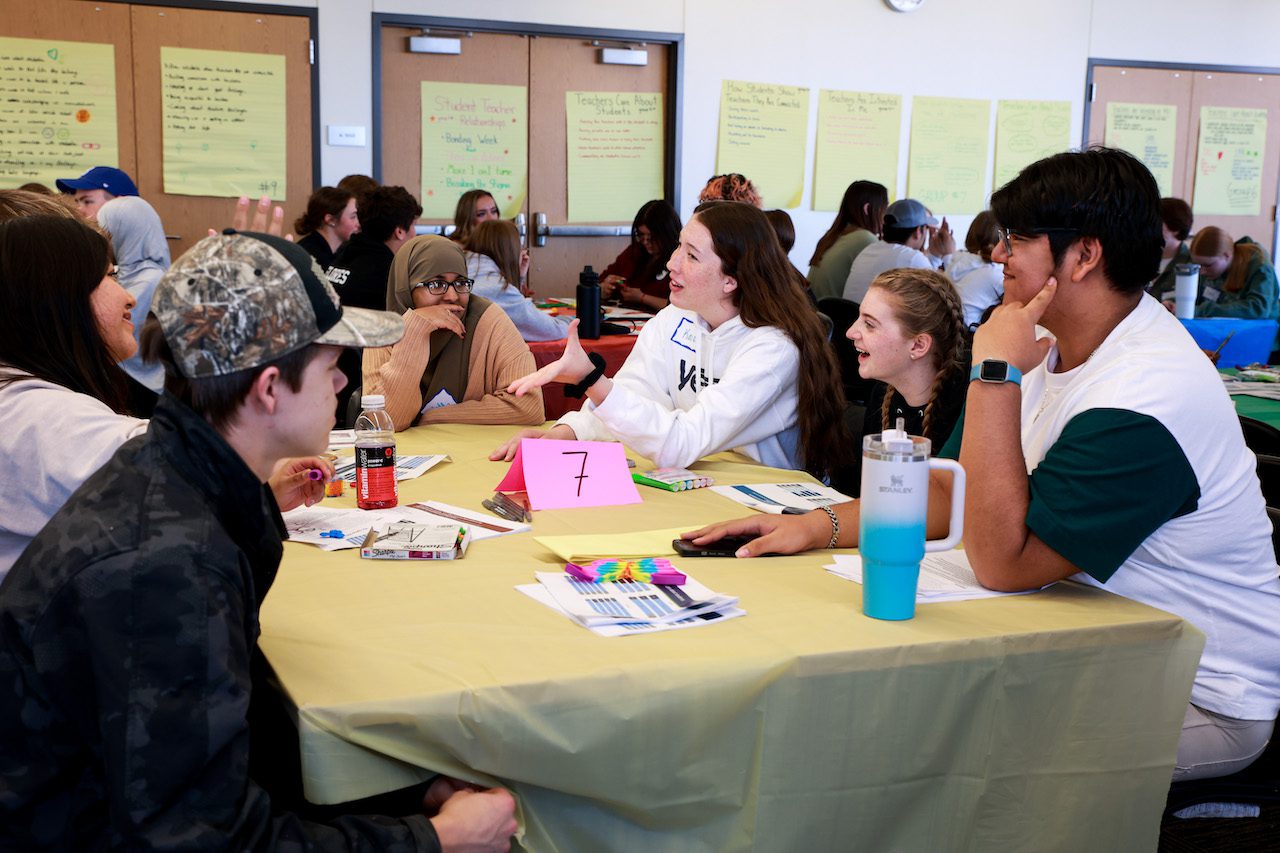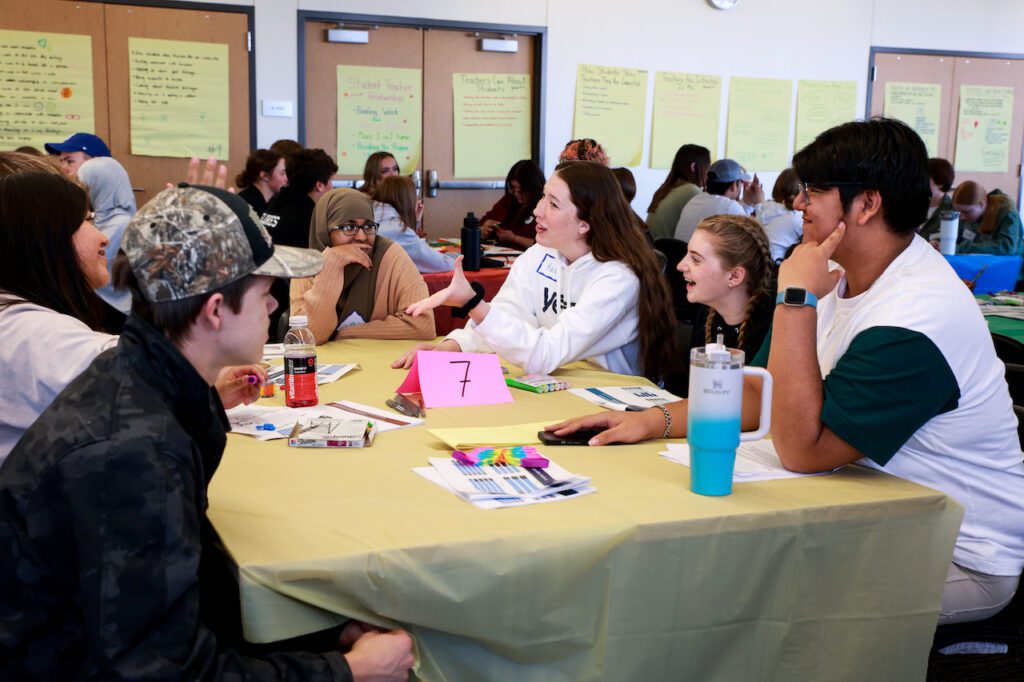 Systems transformation to support student outcomes 
Transformations across the community are helping more students succeed, setting them up for stronger futures. Northfield Public Schools dedicated American Rescue Plan Act (ARPA) funding to train teachers across the district in the science of reading. In the 2021-22 school year, 50 teachers completed the training and began using these new skills. Because of this effort, third grade reading scores went up 5% for students experiencing poverty and increased 7% for Latine students. According to the Annie E. Casey Foundation, students proficient in reading by the end of third grade are four times more likely to complete high school. 
This new approach had impact for older students, too. In sixth grade, students experiencing poverty and Latine students improved in their reading proficiency by 10% and 3%, respectively. Sixth-grade students also improved in math across all demographic groups; overall, proficiency increased from 54% to 59%. Middle grade math is a key step toward postsecondary success. To build on these improved outcomes, Northfield Promise is supporting more training and resources for teachers.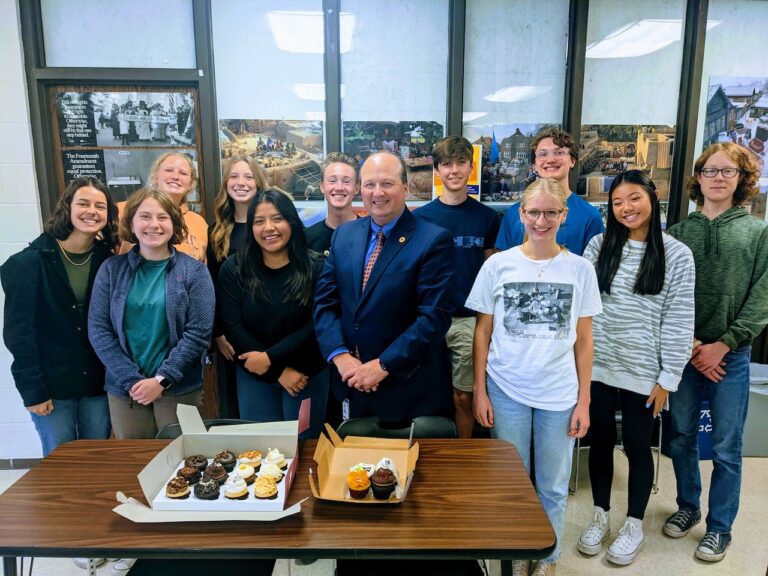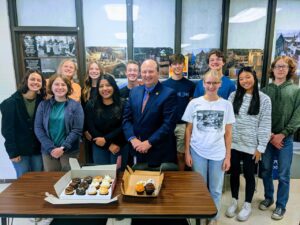 Other partnerships across the community are making an impact for students, like the Rice County Attendance team. The team is made up of partners from the school district, social service agencies, community corrections and the Healthy Community Initiative. Together, they launched the Family Engagement Navigator initiative to improve family and student engagement. Two bilingual Family Engagement Navigators work in Northfield's three elementary schools, and data gets reviewed weekly to improve strategies.  
In the 2021-22 school year, students supported by the Navigators improved attendance. In one elementary school cohort, attendance increased by 42% over the same period the previous year. Attendance is a critical factor in future success, as shown by research from the National Center for Education Statistics.  
Systems transformation for stronger futures 
Beyond K-12, Northfield Promise supports postsecondary and workforce outcomes to improve economic mobility for their community. The U.S. Bureau of Labor Statistics shows that individuals who complete high school earn about 23% more in weekly salaries. For each level of education reached after high school, income potential increases. 
In 2018, Northfield Promise and the Healthy Community Initiative launched the Northfield Community College Collaborative. The Collaborative has created new career pathway programs to connect young adults with career opportunities that fill community needs. This work also supports better training, recruitment and retention of employees of color, especially in health care and law enforcement. The Collaborative offers an emergency medical technician (EMT) pathway launched in partnership with Northfield Hospital. Riverland Community College faculty teach law enforcement classes in collaboration with the Northfield Police Department.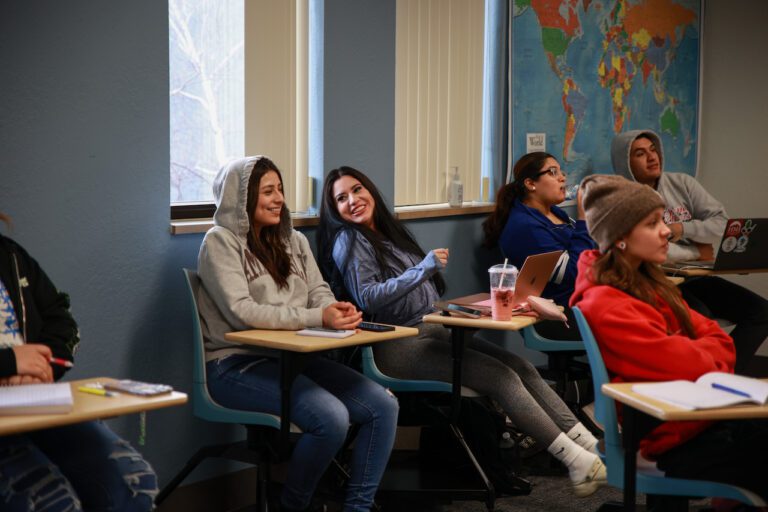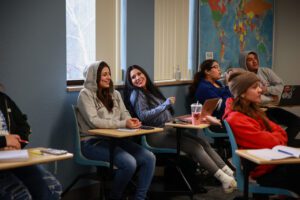 The Collaborative provides services to make education more accessible, including one-on-one advising, tutoring, free evening child care and evening meals. So far, this program has supported 85 students in taking 246 community college classes and earning a total of 989 college credits. The Collaborative has also helped students access $267,000 in tuition assistance. 
Northfield Promise is leading lasting change in the community — from shifting policies to center families and supporting innovative ways of teaching, to opening new pathways for postsecondary success. Across the country, Cradle to Career Network members are ensuring stronger futures for kids and families by transforming systems. See what that work looks like in these stories from communities.