Social-impact icon asks equity changemakers to take a stand
Winter is coming and it's time to take stand for children and families.
Geoffrey Canada's message to more than 1,400 community changemakers was to the point. He helped kick off the 2020 Cradle to Career Network Convening by encouraging true believers in equity to have the courage to take on "some unfinished work in this country."
Canada is the president of the Harlem Children's Zone, which has been described by the New York Times as "one of the most ambitious social-policy experiments of our time." He's been fighting for children for more than 45 years and used the popular Game of Thrones expression to underscore the seriousness of a pandemic that's claimed the lives of nearly 200,000 and devastated communities of color.
"Winter is coming if we don't act," Canada said, alluding to estimates that another 200,000 Americans may die in the coming months. "It's time for us to come together to make a decision that we are not going to be the ones to have our families destroyed by this."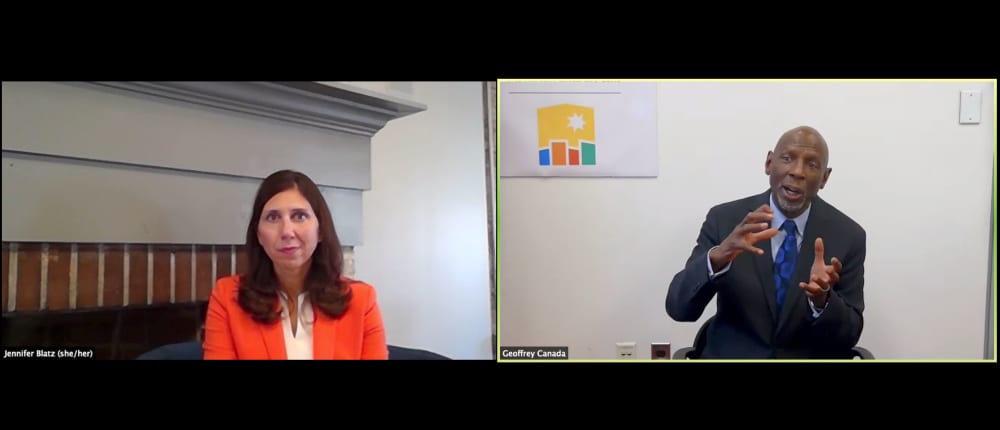 Changemakers need to be prepared. Start by looking at the data, Canada advised, being honest about what is working and not working. If the data is bad, acknowledge that it's bad. Canada underscored this point by sharing an early failure in his work at the Harlem Children's Zone.
He had promised young students and their parents that he would help them progress from grade school through high school, making sure they were ready for college. But as he looked at the data from his middle school, the results were bad. He invited a journalist who was writing a book about the Harlem Children's Zone to a meeting he was hosting for students and parents. Canada planned to tell his community that he would not open a high school until he got better results from the middle school. He had broken a promise and failed them.
Rather than romanticize Harlem Children's Zone, he wanted to show the reporter that the work is hard.
"Yes, I failed miserably, but I wanted the world to know that it would not stop me. This work is hard and sometimes it doesn't work, but don't make excuses — fix the problem," Canada said.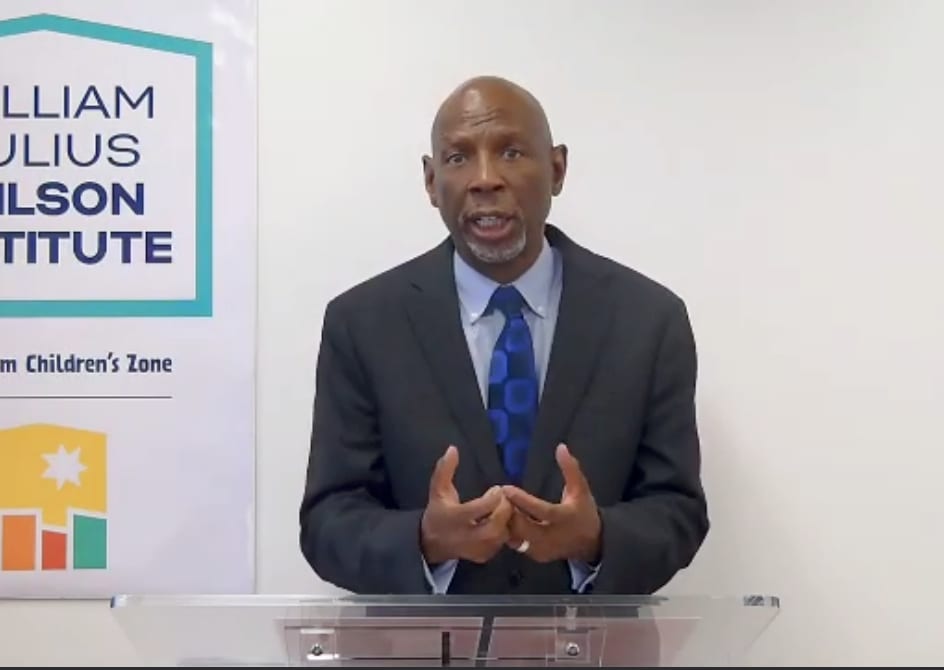 He also encouraged changemakers to not be afraid to ask for help. He recalled how he was a big fan of comic books growing up in the South Bronx. At 7 years old, Superman was his hero, until one day his mother told him Superman wasn't real. He cried. His world, the South Bronx, was being ripped apart by illegal drug activity. If there were no superheroes, who was going to save him and his friends?
While he survived growing up in the South Bronx, none of his childhood friends really escaped or survived beyond their childhood or early adulthood.
"If we're not prepared to take some risks and to do some innovative things, then our families are not going to make it," Canada said. "They cry for us to lend a hand. It's time for us to take a stand."
He concluded his remarks by sharing a poem he wrote, which had attendees "standing" virtually.
TAKE A STAND
February 14, 1996
Maybe before we didn't know,
That Corey is afraid to go
To school, the store, to roller skate.
He cries a lot for a boy of eight.
But now we know each day its true
That other girls and boys cry too.
They cry for us to lend a hand.
Time for us to take a stand.
And little Maria's window screens
Keeps out flies and other things.
But she knows to duck her head,
When she prays each night 'fore bed.
Because in the window comes some things
That shatter little children-dreams.
For some, the hourglass is out of sand.
Time for us to take a stand.
And Charlie's deepest, secret wishes,
Is someone to smother him with kisses
And squeeze and hug him tight, so tight,
While he pretends to put up a fight.
Or at least someone to be at home,
Who misses him, he's so alone.
Who allowed this child-forsaken land?
Look in the mirror and take a stand.
And on the Sabbath, when we pray,
To our God we often say,
"Oh Jesus, Mohammed, Abraham,
I come to better understand,
How to learn to love and give,
And live the life you taught to live."
In faith we must join hand in hand.
Suffer the children? Take the stand!
And tonight, some child will go to bed,
No food, no place to lay their head.
No hand to hold, no lap to sit,
To give slobbery kisses, from slobbery lips.
So you and I we must succeed
In this crusade, this holy deed,
To say to the children in this land:
Have hope. We're here. We take a stand!
Watch Geoffrey Canada's keynote to start the 2020 Cradle to Career Network Convening: