In conversation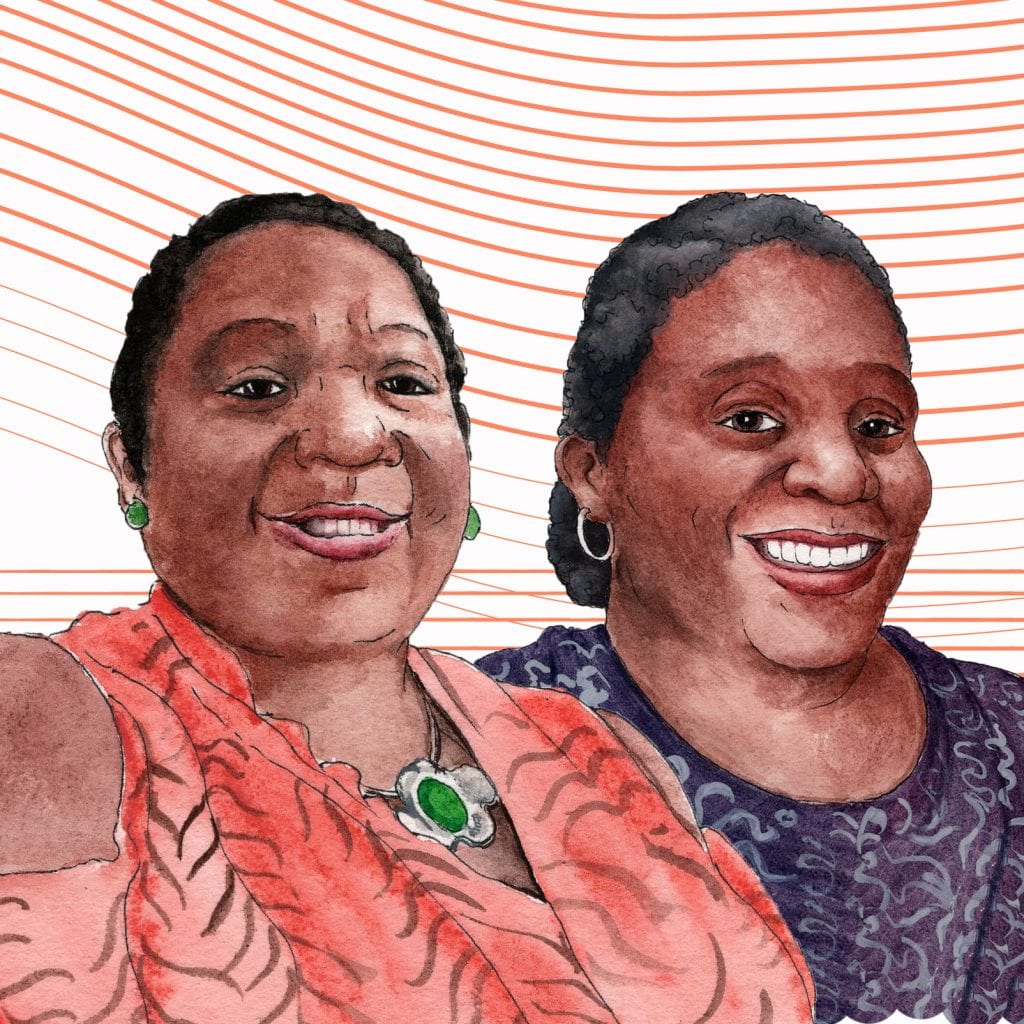 Tonya Whatley tells her sister Lisa McKenzie about losing her two-year-old grandson, the impact it had on the family, and what helped her get through it all.
Transcript
Tonya: Lee was my second grandchild from my daughter. He was gentle, very loving, and affectionate.
Lisa: Very.
Tonya: When I got the call that morning, I couldn't believe it. I went to the hospital and there he lay. Two years old. Lifeless. I just broke down right there. It was devastating. He had no bumps or bruises. He had no ongoing medical condition. It was an accidental overdose. His surroundings made it conducive to him finding some drugs and taking them.
At the time, Lee was the middle of three boys. The authorities, Children's Services, said they cannot go home. They said, "You take them or we take them." So I took the oldest child. The other grandmother took the youngest child. And I looked at the little boy sitting next to me eating a bowl of cereal. And then I said, "Well, what are we going to do now?"
So I had to find resources. I had a decent job, but I was so poor. I had just paid for a funeral and I needed daycare. The savings I thought I had plenty of left pretty quick buying food for an extra person, clothing, paying daycare. And I was struggling to pay this money.
So I went in to pay his tuition, and the secretary said, "Ms. Tonya, there's a program, Preschool Promise, that will pay for his tuition." So I filled out the paperwork. They paid his entire tuition, plus they would give me a stipend for going to workshops. And now, I've been employed with Preschool Promise. I'm a parent ambassador. My job consists of community service and outreach. That program saved my life. But it was one consistent thing through it all, and that was you, my sister. You kept me focused, I could call — I did it this morning — I can call and vent. We are so close that we feel each other's pain.
Lisa: So your loss was my loss.
Tonya: You and my faith has gotten me through and I thank God for my sister.
Lisa: Thank you, Tonya.