We are a network of leaders committed to building an equitable future.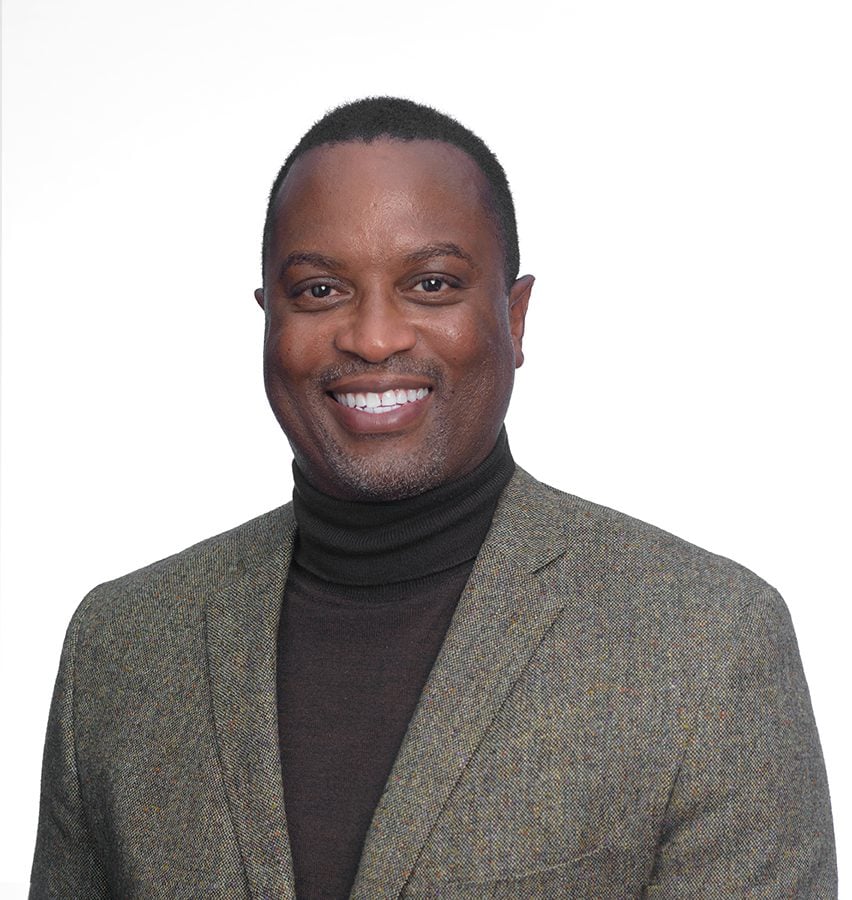 Dr. Michael McAfee serves as the president & CEO of PolicyLink.
Before joining PolicyLink, Michael served as senior community planning and development representative in the Chicago Regional Office of the U.S. Department of Housing and Urban Development (HUD). While at HUD, he managed a $450 million housing, community and economic development portfolio where he partnered with local leaders to create more than 3,000 units of affordable housing and 5,000 jobs and to ensure access to social services for more than 200,000 families.
Before his public service, Michael served as the director of community leadership for The Greater Kansas City Community Foundation and Affiliated Trusts. He was instrumental in positioning the organization to raise $121 million from individual donors, an accomplishment recognized by the Chronicle of Philanthropy for receiving more contributions than any community foundation in America. Michael's commitment to the needs of people of color and those living in poverty extends to his work on the boards of Bridge Housing, Independent Sector, North Lawndale Employment Network, One Degree and Sweet Beginnings, LLC, each of which is committed to creating opportunity for those among the 100 million economically insecure people in America.
Previously, Michael served in the United States Army and as Dean's Distinguished Visiting Fellow at the Harvard Graduate School of Education. He earned his Doctor of Education in human and organizational learning from George Washington University and completed Harvard University's Executive Program in Public Management.
He is a sought-after speaker on community and economic development, leadership, organizational development, racial equity and youth development. His articles have appeared in Academic Pediatrics, Cascade, published by the Federal Reserve Bank of Philadelphia; Community Development Innovation Review, published by the Federal Reserve Bank of San Francisco; Harvard Education Press, The New York Times, Stanford Social Innovation Review, and Voices in Urban Education, published by the Annenberg Institute for School Reform at Brown University.
Michael lives in the Oakland Hills with his wife, Maja, and their two Brussels Griffons (Gigi and Griff). He is an avid off-road hiker and practitioner of yoga.