Investing in the future
Every Child Capital lays foundation for cost savings, improved literacy at Cincinnati schools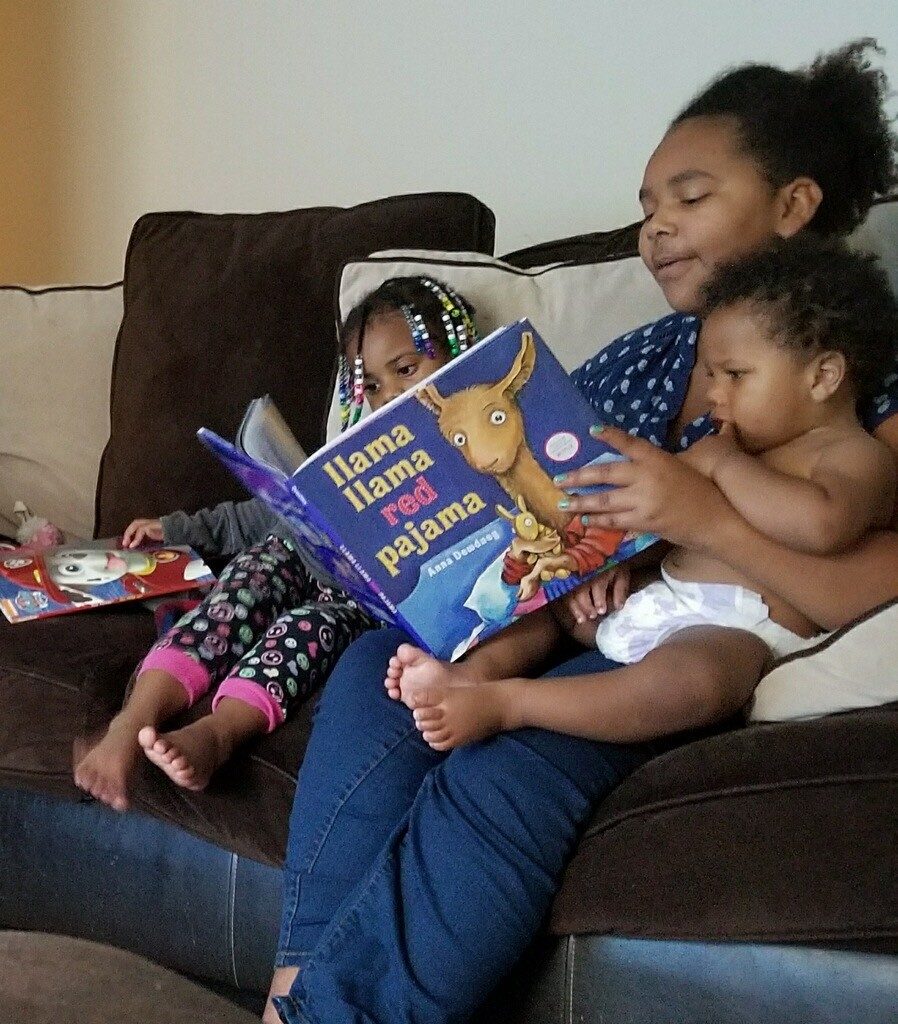 Many children have an object that they just can't be without. But rather than a threadbare teddy bear or a pacifier, it's a tattered copy of a favorite book that Ana Harris occasionally has to coax from her 3-year-old daughter's hands.
"She carries it around like a baby doll," Ty'Ana's mother said of the weathered copy of "Llama Llama Red Pajama." "It is so worn out, but she won't go anywhere without it."
The book is just one in the Harris family's ever-expanding collection. Their family library, and their growing love of reading, both got their start during a visit to Ty'Ana's pediatrician.
Ty'Ana and her 1-year-old brother, Trey, are among more than 9,500 Cincinnati children enrolled in an effort to promote early literacy — and long-term academic success — by encouraging families to read together.
The program combines Reach Out and Read, a long-standing program of the Cincinnati Children's Hospital Medical Center and many local clinics, with Imagination Library, an international program founded by entertainer Dolly Parton's Dollywood Foundation that promotes early literacy by mailing a book to children's homes each month until their fifth birthday. Their final book, "Look Out Kindergarten, Here I Come" by Nancy Carlson, marks their graduation from the program and their readiness for kindergarten.
"The programs are so synergistic," said Dr. Greg Szumlas, medical director for the Reach Out and Read program and a practicing pediatrician. He said Reach Out and Read has been part of pediatric visits at the hospital and its clinics since 1998 and provides books to nearly 27,000 children a year. It was combined with Imagination Library two years ago. "Together, the two programs are accomplishing more than either could ever do alone."
It's not only the children who enjoy getting their book at each doctor's visit. Szumlas said it's also his favorite part of every appointment. "Good Night, Gorilla," by Peggy Rathmann is a book he gives often. With few words, it challenges children of every age to use their imagination, Szumlas said.
"We at the Dollywood Foundation are thrilled with the Cincinnati model that pairs Dolly Parton's Imagination Library with Reach Out and Read," said Jeff Conyers, Dollywood Foundation executive director. "We're proud to have Imagination Library be part of this sustainable effort to better prepare young readers for school and to help schools better serve children and families."
Modeling a healthy habit
At Cincinnati Children's Hospital Medical Center and its clinics, a visit to the doctor is about more than vaccinations and developmental milestones. A child who begins seeing a pediatrician at birth will have about 10 regular visits before kindergarten. Each time, thanks to the Reach Out and Read program, that child goes home with a book. And the parents go home with new knowledge about the importance of reading and how to engage their child in the activity.
"Medical staff model reading for the parent — how to ask questions, how to draw attention to the pictures," Szumlas said.
On a child's first visit, the doctors and staff also introduce Imagination Library and encourage parents to register their children for the free program. At last count, nearly 95 percent of Medicaid-eligible children ages 0 to 5 living within the Cincinnati Public School District were registered to receive their book each month. That's an exciting step toward CPS's goal to increase kindergarten readiness to 75 percent by 2020.
While 54 percent of incoming CPS kindergarteners were deemed ready when the Imagination Library project began in September 2015, just 13 percent of economically disadvantaged students met kindergarten readiness standards.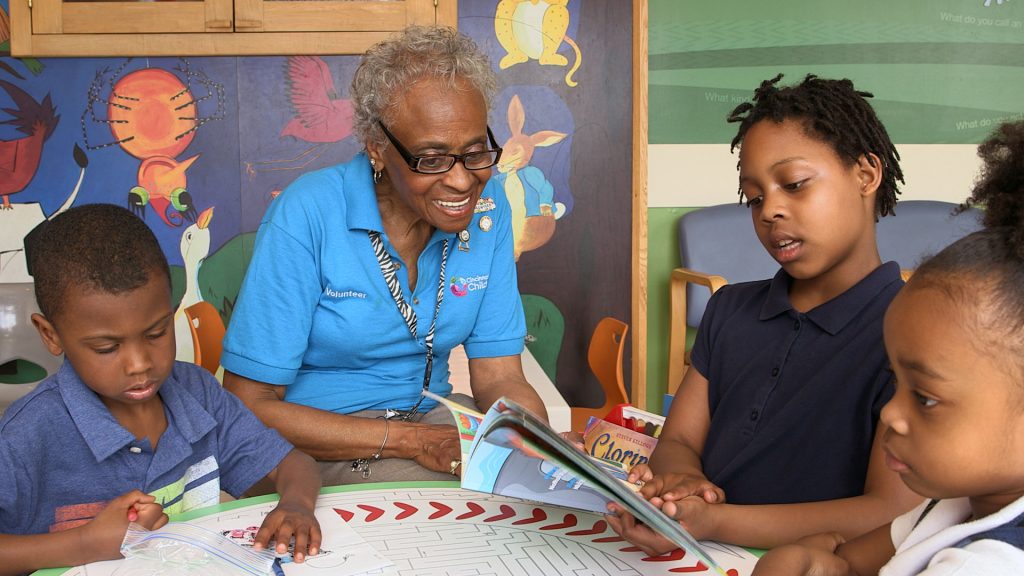 It's a big day in the Harris household when the children receive their monthly delivery. Ana Harris said Ty'Ana and Trey recognize their names on the envelopes and can't wait to read the story inside.
Harris doesn't remember being read to as a child, and she probably would not have read to her own children, had it not been for that first doctor's visit. "It's an experience I had never thought about," she said.
But now, reading is as much a part of the Harris family's daily life as diaper changes. "I have literally read to her since birth," Harris said. "Reading has become something that's very much part of our life."
An investment in community
The marriage of these two reading programs is the first project to be funded through Every Child Capital (ECC), a form of venture philanthropy that finds new ways to use existing programs in promotion of educational success.
Conceived and supported by StrivePartnership, the flagship community partnership in the StriveTogether Cradle to Career Network, the fund is backed by a $4 million initial investment. The fund was raised through donations from The Carol Ann and Ralph V. Haile, Jr./U.S. Bank Foundation, the Gladys and Ralph Lazarus Fund of The Greater Cincinnati Foundation, United Way of Greater Cincinnati, the Thomas J. Emery Memorial, the Duke Energy Foundation and the Jacob G. Schmidlapp Trusts, Fifth Third Bank.
This unique new funding model is the result of extensive research led by former StrivePartnership Executive Director Greg Landsman. The outcome of that research, ECC, puts philanthropic dollars to work in a way that is likely to have societal effects that far outlive the length of the initial investment.
Every Child Capital encourages the long-term success of its investments in three ways:
Rather than soliciting companies for bids, ECC goes in search of established, carefully researched programs in which to invest.
Because no single intervention is likely to be powerful enough to achieve a goal, Every Child Capital works to combine the best elements of proven programs to increase their impact.
Every ECC project seeks to benefit a specific public entity. ECC partners with that beneficiary, with the understanding that the public body will assume the program once established with support from ECC. In this way, the ECC project keeps working far beyond its initial funding commitment.
In the case of Imagination Library through pediatricians' offices, that public body is Cincinnati Public Schools (CPS), which has agreed to take on the investment within a few years if certain outcomes are achieved, said Leslie Maloney, chairman of the ECC Advisory Board.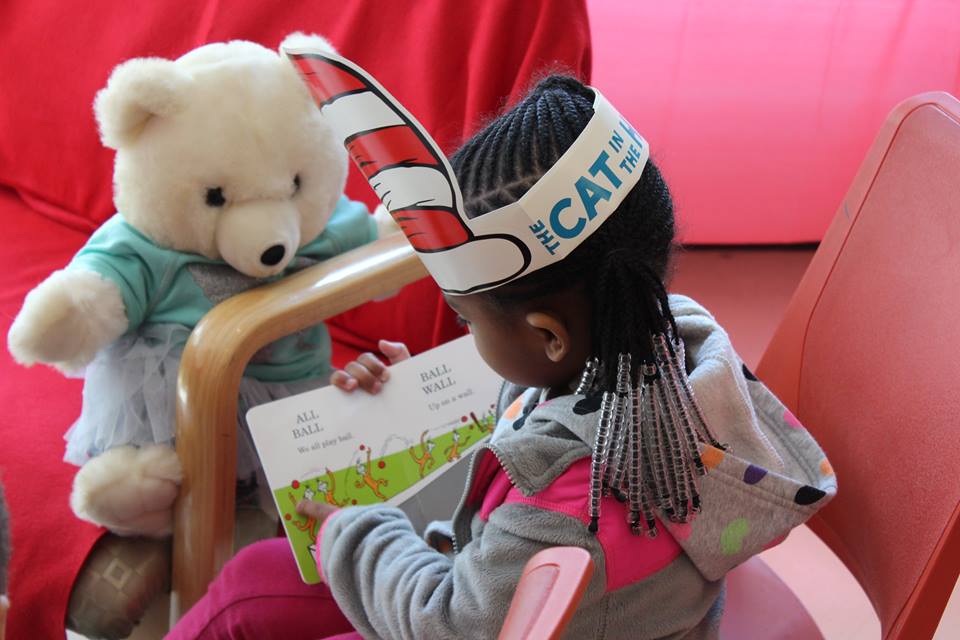 With information collected about families registered in the program, the schools now can gauge the number of incoming kindergarten students and which schools they will attend. That data will allow CPS to better plan for staffing needs, saving the district money.
Creating better readers has its own financial benefits for the school district. As part of Ohio's Third Grade Reading Guarantee, all students must meet minimum reading standards before moving on from third grade. Students retained in third grade for low reading scores must receive instruction from a high-performing reading teacher and 90 minutes of reading instruction each school day, which comes at a financial cost to taxpayers and the district.
CPS stands to save $500,000 each year in costs related to understaffing, third-grade student retentions and the need for reading specialists, but the reading program carries an annual cost of just $250,000 to $300,000.
That alone, Maloney said, makes the project a "no brainer."
For the investors in ECC, the profit is in social rather than financial gain. The return they hope to see from their investment is happier families, better prepared kindergarteners and more financially sound schools.
And it's all being done one book at a time.
Early success
Some benefits of creating early readers can't be measured in dollars and cents.
Researchers have linked early reading to brain development, longer attention span, a healthy imagination and critical thinking skills, among other things.
"Early literacy is so important for a child's success that we recently included third-grade reading proficiency as an indicator of child health in our strategic plan for 2020," said Michael Fisher, CEO of Cincinnati Children's Hospital Medical Center.
Research by CPS shows that 86 percent of children who are well prepared to start kindergarten meet or exceed reading expectations when they reach third grade.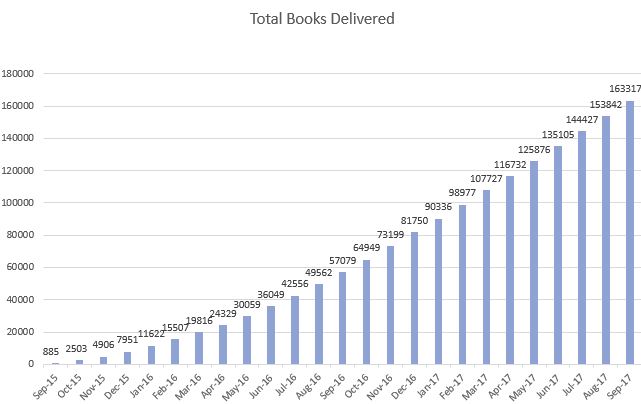 Those who exceed third-grade reading standards are 10 times more likely to excel in math by eighth grade. And more than 80 percent of students who excel in eighth grade math go on to graduate high school with a 3.5 or better GPA and college-ready ACT score.
A survey of families participating in the ECC-funded Imagination Library program shows early reading has benefits at home as well as at school.
One parent said her older child had struggled with reading, but had improved her skills by reading to her younger sister. "This program has brought my two girls closer," she said.
"It's pretty powerful," Tiana Henry, outreach coordinator for the Reach Out and Read/Imagination Library program, said of the effect that reading can have on a family.
Eighty-five percent of surveyed parents said the amount of time they spend reading with their children has increased since they started receiving books from the program. About 86 percent of parents said their children show more interest and enthusiasm for books and reading since their books started arriving in the mail.
The hospital-based program occasionally moves outside its doors to share the Imagination Library program, and the importance of early reading, with the broader Cincinnati community. More than 50 parents and children attended a "Read Around" event at Carol Ann's Carousel in Cincinnati's Smale Riverfront Park in August.
Imagination Library and Carol Ann's Carousel brought The Public Library of Cincinnati and Hamilton County on board to real aloud to children and to encourage families to sign up for library cards. The event also featured Rufus the Reading Dog, crafts and free carousel rides. Another "Read Around" is scheduled for Dec. 2.
Imagination Library has had an effect on every member of the Harris household, where 14-year-old Makayla bonds over books with her two younger siblings and both parents enjoy reading not only to their children, but also for themselves.
When she's not reading the latest volume in the "Llama Llama" series to her children, Harris said she enjoys books about parenting, and her husband, Tyrone, is reading more too.
"It makes us all want to learn more," Harris said. "Reading has brought this whole house together."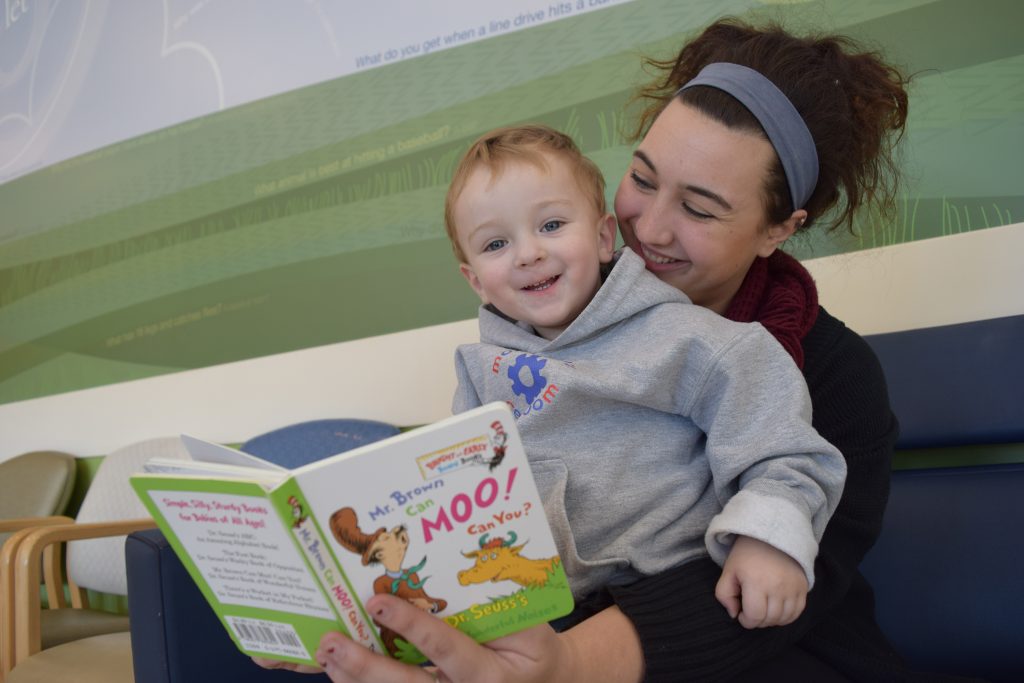 What changed in Cincinnati and Cincinnati Public Schools?
As of September 2017, 11,178 children received 163,317 books through the Imagination Library/Reach Out and Read initiative.
Target enrollment of 8,500 children was reached Nov. 2, 2016. To date, more than 9,500 of the Cincinnati Public School District's estimated 10,000 children from low-income households are enrolled.
Better prospective enrollment information, more informed staffing decisions and higher third-grade reading scores are projected to save CPS $3 million to $4 million each year.
At an estimated $250,000 to $300,000 a year — the cost to administer Imagination Library — is far lower than the potential savings.
97 percent of surveyed parents participating in Imagination Library agree that reading to their child is "very important" to kindergarten readiness.
Key takeaways
Pairing programs can lead to bigger impact. Through Reach Out and Read, pediatricians and medical staff at Cincinnati Children's Hospital and Medical Center and participating clinics introduce families to Imagination Library, which provides children with a new book every month. All of this is done while educating parents about the importance of reading in a child's development and education.
Children who read encourage parents to read. Children enrolled in Imagination Library at birth will collect more than 60 books by the time they graduate from the program at age 5. Parents responding to the Imagination Library parents survey reported that older children as well as adults in the household had an increased interest in reading since joining the program.
Good readers are good students. 86 percent of children who are well prepared to start kindergarten meet or exceed reading expectations when they reach third grade. Those who exceed third-grade reading standards are 10 times more likely to excel in math by eighth grade. And more than 80 percent of students who excel in eighth-grade math go on to graduate high school with a 3.5 or better GPA and college-ready ACT score.
The Every Child Capital approach is scalable. ECC's initial investment is expected to save CPS millions of dollars in staffing and reading intervention for many years to come. As Imagination Library enters its third and final year of ECC funding, a second project now in development will focus on lowering Cincinnati's child mortality rates through early prenatal and pediatric visits.

Partnering for Success
StrivePartnership is a partnership comprised of leaders from the education, business, philanthropic, nonprofit, civic and faith communities who believe in the importance of education and the impact of working together to change the system of education for every child, from cradle to career.